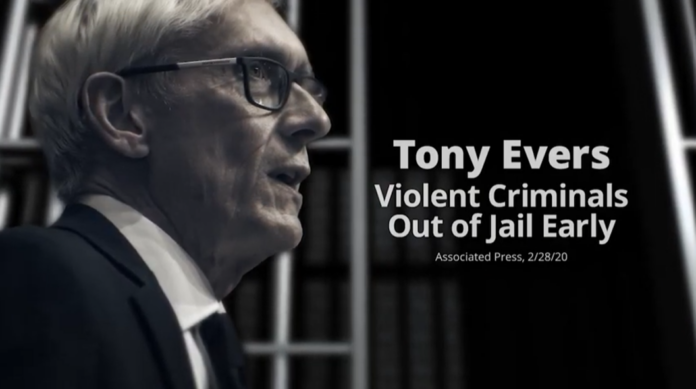 State Solutions Inc. says it's launched a $400,000 TV ad buy targeting Dem Gov. Tony Evers on taxes and crime.
The Washington, D.C.-based group said the spots are running in the Green Bay and Milwaukee media markets.
In one, the narrator says families are paying an extra $5,200 this year "thanks to Joe Biden's inflation" but Evers "wants even more of your money."
The narrator says Evers tried to hike the gas tax 20 percent, pushed to double the energy tax, and sought to increase the tax on manufacturing jobs.
"Call Tony Evers. Tell him to stop making things harder for Wisconsin families," that spot concludes.
The other ad features a series of people recounting news coverage of 21 people shot outside of a Bucks game, the Waukesha Christmas parade tragedy and the violent protests in Kenosha.
One man says, "Crime is out of control. What has Governor Evers done about it?"
The narrator says Evers let violent criminals out of jail early, made it easier for cities to defund the police and wants to cut the prison population in half.
The narrator concludes the spot, "Tell Governor Evers, put Wisconsin's safety first."
See the ads:
https://youtu.be/4lw3NHv5Acg
https://youtu.be/Cgi0qysa71E