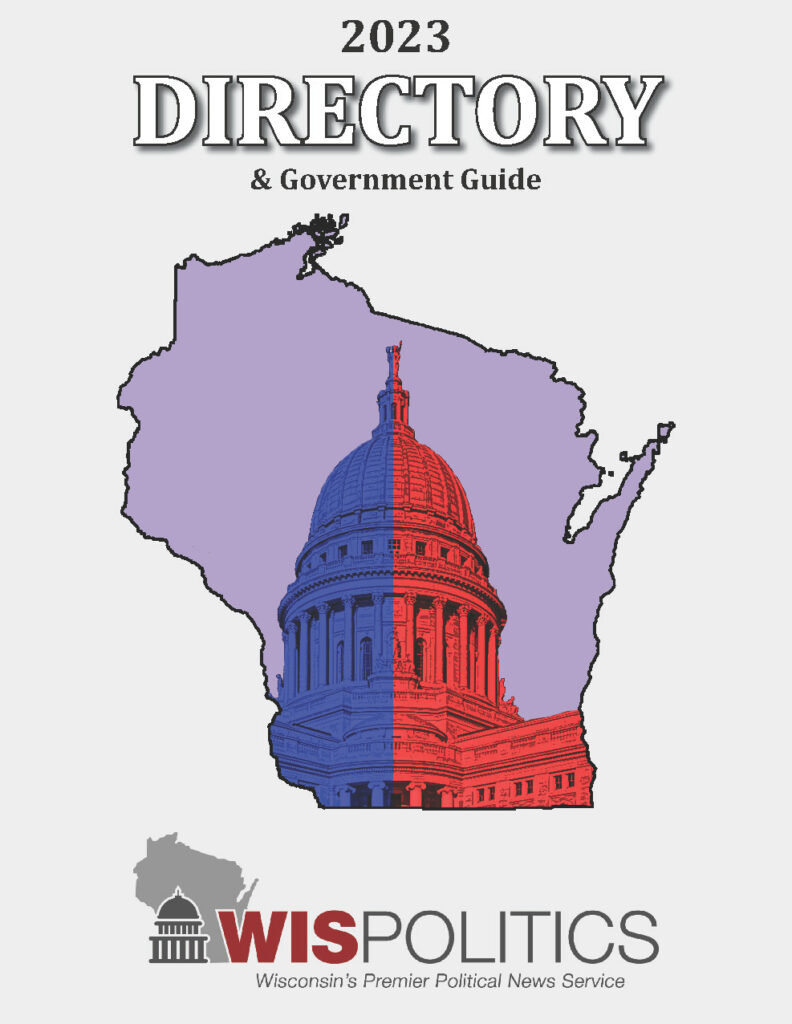 This 12-page publication includes photos and contact information for: state lawmakers, the congressional delegation, the Evers administration and other top officials.
Online payment can now be made for orders of Directories. The price is $9.00 per copy, which includes shipping or delivery. A MINIMUM ORDER OF FIVE DIRECTORIES IS REQUIRED.
Fill out the form below to order — please enter "Directory" and a number of 5 or more in the "purpose of payment" box, designating how many copies you are purchasing
Feel free to contact Colin D. Schmies at 608-206-0476 or schmies@wispolitics.com with any questions.