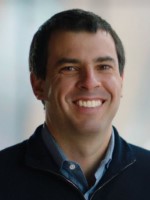 Dem Alex Lasry's U.S. Senate campaign has announced several hires, including Shannon Rice to serve as finance director.
Rice has worked on several campaigns, including those of Dem U.S. Sens. Jeff Merkley, of Oregon, and Michael Bennet, of Colorado.
Rebecca Osmolski will be the campaign's digital director after serving in a similar role in the DC office of U.S. Sen. Mazie Hirono, D-Hawaii.
And Christina Freundlich will serve as a communications adviser after most recently serving as a senior adviser to former Virginia Gov. Terry McAuliff's campaign.
See the release here.