The WisOpinion Insiders, Chvala and Jensen, consider how the overturn of Roe v. Wade will affect Wisconsin politics. Sponsored by the Wisconsin Counties Association and Michael Best Strategies.
We celebrate the Fourth of July and not April 15, because -- in America -- we commemorate our independence from the government, not our dependence on it.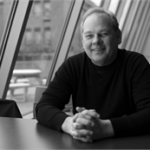 If the COVID-19 pandemic has taught us anything, it's that we need each other to be good citizens. Maybe this year we should celebrate Interdependence Day.