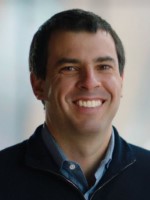 Dem U.S. Sen. candidate Alex Lasry today released a plan aiming to boost public safety through community policing, crime prevention, more limits on access to firearms and mandating body cameras for police officers.
Under the 11-page plan, officers would receive additional training on "diversity, cultural sensitivity, use of force, and mental illness" to adapt to different situations while on duty.
Lasry also proposes boosting funding for community intervention programs, such as "group intervention," "street outreach" and "hospital-based violence intervention" programs.
The report states in bolded letters that Lasry has "never believed in defunding the police."
"We do not have to choose between public safety and justice," Lasry said. "We can invest in protecting our communities, restore community trust in our police departments, and hold law enforcement accountable when they do not meet the needs of the citizens that they are sworn to protect."
Lasry's plan also supports President Biden's call to invest $300 million in the U.S. Dept. of Justice's Community Oriented Policing Services program, additional funding for small police departments and providing mental health resources for law enforcement.
Other components of the plan include:
*Implementing waiting periods for firearms purchases;
*Banning assault weapons and ghost guns;
*Providing educational opportunities for people with criminal records;
*Legalizing marijuana; and
*Expunging records for those convicted of marijuana possession.
Lasry is on leave from his post at the Milwaukee Bucks as he pursues a bid for the seat of U.S. Sen. Ron Johnson, R-Oshkosh.
See the release:
https://www.wispolitics.com/2022/lasry-campagin-releases-plan-to-invest-in-public-safety-to-protect-our-communities/