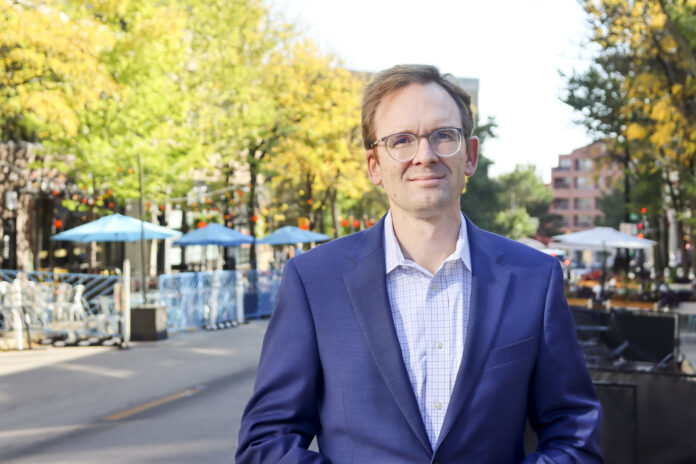 Outagamie County Exec Tom Nelson announced today he's suspending his U.S. Senate campaign and backing Lt. Gov. Mandela Barnes for the Dem nomination to take on U.S. Sen. Ron Johnson.
Nelson on Twitter said he made the decision because his campaign ran out of funds.
"We ran out of money. So I am suspending our campaign and endorsing the one candidate who is not trying to buy this election: #TeamMandela," Nelson wrote.
Nelson in a statement referenced the ability of his wealthy opponents Alex Lasry, on leave from the Milwaukee Bucks, and State Treasurer Sarah Godlewski to self-fund their campaigns.
"Unfortunately, money matters way too much in politics and running against two self-funding millionaires proved too much for this pastor's kid," the statement read.
Nelson had been trailing the Dem primary field in fundraising. In his report for the second quarter of 2022, Nelson reported raising $227,464 and spending $535,560. He had $241,666 in the bank.
Barnes, meanwhile, raised $2.1 million, spent nearly $2.3 million and had almost $1.5 million in the bank.
Lasry reported $7 million in receipts, including $6.5 million he gave the campaign. He spent $6.7 million during the period and had less than $1.3 million cash on hand.
Godlewski raised nearly $1.6 million, including $660,000 she gave her campaign. She spent $2.7 million during the period and finished with $464,578 in the bank.
In a video posted to the platform, Nelson said "the progressive vote is consolidated, and the progressive family is one."
Barnes in a statement thanked Nelson for his endorsement.
"I deeply respect Tom Nelson's commitment to the working people in this state and I'm thankful for his endorsement," Barnes said.. "It will take all of us coming together in every corner of this state to beat Ron Johnson."
Nelson also tweeted he will work to take big money out of politics.
"After we defeat Johnson, we'll work to get big money out of politics so the next underdog candidate has a better shot & we'll have a Senate w fewer millionaires & more working class kids like those from the 53206 zip code in Milwaukee or from Carol Lynn Drive in Little Chute," he wrote.
See the video:
https://twitter.com/NelsonforWI/status/1551538096805666816
See Nelson's Tweet explaining his decision:
https://twitter.com/NelsonforWI/status/1551538373218734081
See the Nelson campaign statement:
https://www.wispolitics.com/2022/nelson-campaign-u-s-senate-candidate-tom-nelson-suspends-campaign-and-endorsed-mandela-barnes/
See Barnes' statement:
https://www.wispolitics.com/2022/banes-campaign-mandela-barnes-statement-on-county-executive-tom-nelsons-endorsement/