FOR IMMEDIATE RELEASE


June 6, 2017


Contact: Brendan Conway
(414) 937-3250Bus Rapid Transit Design Kickoff Meetings This Week
First Opportunity to See Project Details, Station Designs and Service Renderings

Milwaukee, WI – Milwaukee County and Milwaukee County Transit System (MCTS) are looking to get input about the planned nine-mile, regional, Bus Rapid Transit (BRT) route. The route will connect major employment, education and recreation destinations through downtown Milwaukee, Milwaukee's Near West Side, Marquette University, Wauwatosa and the Milwaukee Regional Medical Center.

The project is expected to reduce congestion, spark economic development and speed up travel times through the area.

The public is being asked to give feedback on the location of the proposed dedicated lanes as well as the locations and design of the planned stations. People can stop by anytime during the meetings to see renderings, route roll plots and talk with project staff.
---
TWO MEETING OPTIONS
Wednesday, June 7, 2017, 5:00 – 7:00 pm
Marquette University High School
3306 W. Michigan Street, Milwaukee, WI  53208
Thursday, June 8, 2017, 5:00 – 7:00 pm
Zoofari Center
9715 W. Bluemound Road, Wauwatosa, WI  53213
---
Both meeting locations offer free parking and are accessible via transit. Plan your trip at RideMCTS.com.
If you can't make the meetings but want to learn more about the project and provide feedback, visit EastWestBRT.com. All of the information from the meetings will be available online starting the week of June 12.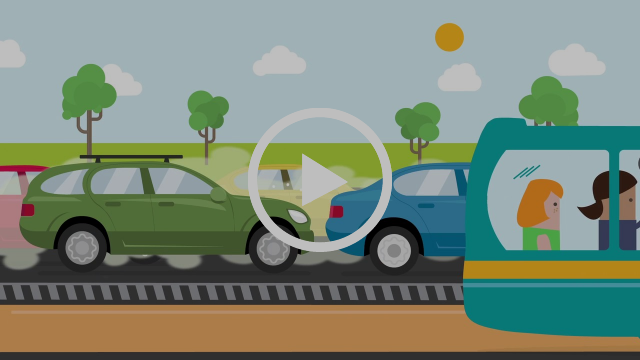 Milwaukee is a world-class city that deserves a world-class BRT.