Quotes of the Week
Despite the fact that they could find no bipartisan support–a criterion once set by both Speaker Pelosi and Chairman Nadler–they are pushing forward with this exercise that will further tear the country apart. Just as the Founders feared, divided governments will now almost certainly lead to partisan impeachments.
– U.S. Rep. Jim Sensenbrenner, R-Menomonee Falls, after House Dems unveiled two articles of impeachment against President Trump.
I challenge my Republican colleagues: just substitute Barack Obama's name for Donald Trump and would they feel the same way given the facts and the evidence that's before them today?
– U.S. Rep. Ron Kind, D-La Crosse. 
There is no doubt that each and every one of us knows someone that has suffered through an illness and struggled to find a way to make it through each day. It is clear that we as a state need to begin having a real discussion about medical marijuana legalization.
– Rep. Mary Felzkowski, R-Irma, and state Sen. Kathy Bernier, R-Chippewa Falls, in a statement announcing a bill that would legalize medical marijuana in the state. The bill would restrict its use to liquids, oils, pills or a form applied topically. Felzkowski acknowledged medical marijuana faces long odds in the GOP-controlled Legislature, but she said her goal for this session is to get a committee hearing on the bill.
I personally oppose this bill and I don't believe there are the votes in our caucus to pass it.
– Senate Majority Leader Scott Fitzgerald, R-Juneau. Assembly Speaker Robin Vos, R-Rochester, said that while he supports a limited form of medical marijuana, "it's clear that our caucus hasn't reached a consensus."
I sincerely hope politics does not get in the way of the health care needs of Wisconsin families yet again.
– Rep. Chris Taylor, D-Madison, who co-authored a proposal earlier this year to legalize medical marijuana. 
There just has been a level of pettiness that we have seen toward him and the administration, and it's difficult. We can do better. I think Wisconsin deserves better.
– Senate Minority Leader Jennifer Shilling, D-La Crosse, in an interview with WisPolitics.com on the relationship between GOP leaders and Dem Gov. Tony Evers. She also discussed the 2020 elections and predicted a different dynamic in the GOP Senate caucus if Senate Majority Leader Scott Fitzgerald is successful in his bid for the 5th CD. Read more from the interview here.
Political Stock Report
–A collection of insider opinion–
(Dec. 7 – Dec. 13, 2019)
Rising: Anti-Kind ads, Innovation hubs
Mixed: Pete Buttigieg, Medical marijuana, GOP presidential primary
Falling: Donald Dunbar, Michael Bloomberg
Rising
Anti-Kind ads: Republicans still don't have a name candidate to take on the La Crosse Dem in the 3rd CD. But that isn't stopping outside groups from continuing to target Ron Kind as part of their ad blitzes against House Dems over impeachment and the U.S.-Mexico-Canada Agreement. The latest round of ads come courtesy of the pro-Trump super PAC America First Policies. One buy is part of a $2 million campaign targeting 27 House members, including Kind, to "end the witch hunt" and oppose the impeachment. The second is a smaller $220,000 buy across 15 House districts, including Kind's, urging Congress to approve the United States-Mexico-Canada Agreement. Ever since Trump won Kind's western Wisconsin district in 2016, national Republicans have had the longtime lawmaker on their target list. But state insiders have continued to note the challenges of taking on Kind, including the $2.8 million he had in the bank this fall, that have made recruitment a challenge. So far, the only registered candidate is Kevin Ruscher, who bills himself on his Facebook page as "an anti-Trump Republican" who has "never liked the guy." Now, two potential candidates tell WisPolitics.com they're giving the race a look. Jessi Ebben, a 2012 UW-Eau Claire graduate who does public relations for Privera Health out of Eau Claire, and John Garske, who spent 20 years in the Army and now runs a business helping vets transition to finding jobs in the private sector, both say they're weighing bids. If either got in, it would be their first bid for public office. Republicans say they're still recruiting candidates, and the potential field isn't set yet. Still, some insiders believe the only reason Kind continues to get lumped into these national ad buys is because the NRCC has him on the list of Dems whose districts Trump won in 2016. A real challenge isn't materializing yet, and it's not clear anyone can pull together a winning campaign against him yet, they say. Some Dems argue Kind just fits the district well. In an age of increasing political partisanship, fans say he's happier hunting in the district than running in the halls of Congress. While Republicans are trying to put the squeeze on him over impeachment, he's got a reputation for measured judgment that means voters won't think his vote on the issue will be taken lightly, they add. What's more, Dems say, if Kind were really in any kind of danger, Republicans would already have a top-notch candidate lined up to challenge him. To some Republicans, every new poll that shows Wisconsin voters opposed to impeaching and removing the president is a reminder of the opportunity to target Kind. But without the right candidate, some warn, they may again miss their shot at beating the western Wisconsin Dem.
Innovation hubs: A new report from The Brookings Institution is calling for $10 billion in annual funding over the next decade for "regional growth centers" in the nation's heartland. And it singles out Madison and Milwaukee as potential hotspots for tech innovation and economic growth. The state's two largest cities are included among the top communities in the nation for innovation potential based on factors such as the number of patents held, the share of STEM degrees, university R&D spending and others. Madison made the top spot on the list of 35 metros across the country, while Milwaukee came in at No. 17. The report also shows the country's top five metro areas for innovation — Boston, San Francisco, San Jose, Seattle and San Diego — accounted for more than 90 percent of U.S. innovation sector growth between 2005 and 2017. They're also all on the coasts, and Brookings pushes the infusion of cash as a way to spread tech innovation across the country. A think tank calling for billions of investment is no guarantee that money will ever flow. But it's still a nice recognition for the state's two largest cities for what they've already done and how far they may be able to go.
Mixed 
Pete Buttigieg: The South Bend, Ind., mayor has risen into the top tier nationally in the race for the Dem nomination. Now, it appears Wisconsin voters are starting to give him a closer look, too. The latest Marquette University Law School Poll finds Buttigieg closing the gap with President Trump, entering the top tier of candidates for his party's nomination and seeing a lot of room to grow among Dem voters. But can he seize the moment, or will he wilt in the glare? Buttigieg was in the single digits for Dem voters' first choice in the primary as recently as October. But the latest survey finds him at 15 percent behind Joe Biden (23 percent), with Bernie Sanders at 19 percent and Elizabeth Warren at 16 percent. With a margin of error at plus or minus 6.3 percentage points on the presidential primary question, that puts Buttigieg right in striking distance. Meanwhile, 48 percent of Dems have a favorable opinion of him while just 8 percent don't. The key here is the 44 percent who don't have an opinion of him. That is an opportunity and a danger, some say. There's a cycle in presidential primary politics of newcomers having their moment in the sun and either flourishing or wilting. Just in the past year, Kamala Harris went from being the hot candidate for challenging Biden in a debate to dropping out, while Warren has gone from some seeing her as a sure thing to be the next nominee to being the subject of critical stories about her Medicare-for-All plan or how she's retooling her message. Likewise, as Buttigieg has risen to the top tier nationally, more stories have appeared about his lack of support among African-American voters and his work in the private sector. If he can withstand the heat and place well in the early states, that might open some more doors to him in Wisconsin, some say. Still, Biden is a known quantity, and Sanders won the state's presidential primary in 2016.
Medical marijuana: Some believe it's a question of when, not if, Wisconsin legalizes medical marijuana. But it's not happening this session, insiders say, even as they continue to see momentum building for the proposal. The latest step is a bill from two GOP co-sponsors — state Sen. Kathy Bernier, of Lake Hallie, and state Rep. Mary Felzkowski, of Irma — that would restrict medical marijuana's use to liquids, oils, pills or a form applied topically. A different bill introduced this fall mostly by Dems, but with several GOP co-sponsors, has gone nowhere so far. Felzkowski acknowledges the bill is a longshot to pass with Senate Majority Leader Scott Fitzgerald, R-Juneau, opposed. But she hopes for at least a hearing this session to get the conversation rolling. That conversation doesn't go far with Fitzgerald, who says he opposes the bill and doesn't believe there are the votes in his caucus to pass it. Meanwhile, Assembly Speaker Robin Vos, who's said before he's open to medical marijuana, is noncommittal, saying "it's clear that our caucus hasn't reached a consensus." That, some say, is the bottom line on why the bills aren't going anywhere anytime soon. Some insiders suspect Fitzgerald isn't going to give any space to someone who'd want to run to his right in the 5th CD GOP primary, so there's even less incentive to do a medical marijuana bill. But others say Fitzgerald is simply opposed to medical marijuana, and there aren't 17 GOP votes in the Senate for legalizing it. Yes, if it went to the floor, it'd likely pass. But that would be because most — if not all — Dem members would back it with a handful of Republicans. A bigger share of the Assembly GOP caucus could back the bill. But insiders suspect it's short of 50, and a rule of thumb says nothing goes to the floor unless it can pass just with votes from the majority caucus. Some Republicans suggest Vos is looking for a more restrictive bill than the Bernier-Felzkowski version. Plus, some Republicans fear that doing medical marijuana puts the state on the inevitable path to full legalization, which is a step too far for some GOP lawmakers. To Dems, meanwhile, the Republican resistance is yet another sign that their Republican counterparts simply don't care about what their constituents want on the issue. That points to another layer of why this bill isn't getting to the floor anytime soon, some add. If Vos knows it's not going to pass the Senate, there's no way he's going to allow it on the floor of the Assembly and put some of his members in the difficult spot of getting crossways with constituents on the issue. Still, insiders also note how far the conversation on the issue has come in recent years. The idea of a GOP-sponsored bill to legalize medical marijuana would've been a foreign concept just a few years ago.
GOP presidential primary: Wisconsin Republicans are planning to have a presidential primary come April. They're just not saying yet whether anyone will be on the ballot besides Donald Trump. The state GOP meets a deadline to notify the Elections Commission of its plans for the April 7 ballot, which is noteworthy considering Republicans in other states have decided to forgo having presidential primaries of their own. Some have cited overwhelming support for Trump among their members and the expense of putting on an election when the outcome is a foregone conclusion as their reasons. But critics contend the moves were meant to shield the president from the potential embarrassment of a poor showing against a primary challenger. If Trump keeps up his numbers in the Marquette University Law School Poll, he shouldn't have to worry much about a poor showing in a partisan primary. Eighty-eight percent of Republicans surveyed in the poll approve of the job Trump is doing, while 10 percent disapprove. Plus, there's a line of thought that having a GOP presidential primary on the April ballot could be a boost for conservative Supreme Court Justice Daniel Kelly. If Dems still have a hotly contested primary on their side come April, many believe it would boost the progressive candidate who emerges from the February primary to face Kelly. Some 1 million voters cast ballots in the 2016 Dem presidential primary, while conservative Justice Brian Hagedorn won his 2019 race with just over 606,000 votes. If Dems match their presidential primary turnout in 2020, anything that can provide another reason for Republicans to go to the polls could be a boost for Kelly's chances, some say. So far, former Massachusetts Gov. Bill Weld and former U.S. Rep. Joe Walsh, of Illinois, have indicated plans to challenge Trump for the GOP nomination, and the state GOP says it will weigh whether anyone is a viable candidate for the ballot besides Trump by a Jan. 7 meeting of the Presidential Preference Selection Committee.  That body has the sole discretion "to determine which persons are generally advocated or recognized by the news media throughout the United States as candidates for the office of president," according to the Elections Commission. Candidates who aren't selected by the commission have a second option to make the ballot by collecting at least 8,000 signatures — including at least 1,000 from each of the state's congressional districts — over a three-week period. Considering a statewide candidate in Wisconsin typically has six weeks to collect a minimum of 2,000 signatures, that's a tall mountain to climb. So if Walsh and Weld don't show enough viability to persuade Republicans to put them on the ballot, some say, it's unlikely they'd have the organization needed to go the signature-gathering route.
Falling
Donald Dunbar: To some insiders, it's just mind-boggling. Under the adjutant general's watch, the Wisconsin National Guard for years mishandled investigations of sexual assault and harassment, even creating its own internal system for handling the complaints that shielded it from the scrutiny of state law enforcement and federal regulators. So when changes are promised, the first one starts at the top. Dunbar, the longest-serving adjutant general in the country, resigns effective Dec. 31 at the request of Gov. Tony Evers following the release of a report from the federal National Guard Bureau that details how the allegations were mishandled. It was so bad that one federal investigator called the Guard's response to assault allegations "an absolute train wreck." Now, it's a matter of cleaning up the mess. Along with releasing the report, Evers signs an executive order requiring changes including implementation of the federal report's recommendations. They include a point person appointed by the National Guard Bureau to oversee implementation of the changes by Sept. 1, 2020, when the Guard will undergo another federal review to make sure the appropriate changes have been made. After he'd been briefed on the report, Dunbar indicated the Guard planned to implement all of its recommendations and said, "Sexual misconduct has no place in the Wisconsin National Guard." Meanwhile, Brig. Gen. Gary Ebben will take over for Dunbar on a temporary basis, according to the guv's office.
Michael Bloomberg: The former New York mayor's entrance into the presidential race hasn't exactly excited Wisconsin Dems, despite his money and TV ads. The latest Marquette University Law School Poll asks about Bloomberg for the first time this month, and results show he's starting well behind the field. While self-identified Dems have generally positive views of the top five candidates vying for their party's nomination, Bloomberg was upside down with those voters. Just 23 percent had a favorable impression of him, while 32 percent had an unfavorable one. It's no mystery why to some. For one, Bloomberg used to be a Republican. For another, while Dems have cheered his efforts on gun control, many are unhappy with some of his policy choices while mayor, including stop-and-frisk. "He does walk into this race without a reservoir of strong initial support," notes the poll director, Charles Franklin, as he released the results. But Bloomberg does have a lot of money, and he's up on TV in Wisconsin while other Dem candidates aren't. That could prove beneficial with two-thirds of primary voters saying they're persuadable. Still, some note the top four Dem candidates combined for 73 percent of the primary vote in the Marquette poll. That doesn't indicate that primary voters are looking for someone new, some argue. Plus, some Dems argue their voters are often suspicious of wealthy candidates they view as trying to buy a nomination. Some ask, what is the base for a guy who got in late and is running largely on his wealth and his record as New York mayor? Bloomberg may have a ton of resources, but if Dems don't buy what he's selling in those ads, he's not going to make much of a dent in the field, some argue.
Kelly had dozens of his posts on controversial political topics pulled from blog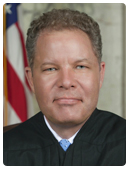 Following his appointment to the bench, Wisconsin Justice Daniel Kelly had dozens of his blog posts pulled down, including ones likening the nation's safety net to indentured servitude and complaining President Obama's 2012 reelection was a win for socialism, same-sex marriage, recreational marijuana and tax hikes.
The move in 2016 came after fellow conservative Rebecca Bradley was criticized in her state Supreme Court race that spring for old college newspaper columns on homosexuality and AIDS.
Still, a Kelly spokesman said the justice asked the person running the blog "Hang Together" to pull the posts to avoid giving the impression that he was actively commenting on political issues while on the bench.
Charles Nichols also argued the justice wasn't trying to hide anything, noting Kelly listed the blog among his past publications on his application for an appointment to the state Supreme Court.
"They are distinctly political," Nichols said of the posts. "He was worried that people would see that and think that these were recent. He didn't want it to seem he was out there discussing his political views while he was on the court."
Considering the move came after Bradley's writings became an issue, One Wisconsin Now Deputy Director Mike Browne countered Kelly was trying to shield his views from the voters he would eventually face.
The group recovered Kelly's blog posts using a website archive and shared them with WisPolitics.com following an inquiry from the news outlet.
"What's troubling is that Dan Kelly is intentionally trying to hide from the public his far right views on important issues, including some that could very well end up before him in court," Browne said.
Kelly, who was a private attorney and president of the Milwaukee Federalist Society when he was tapped, drew flak for his past writings after his application to the state Supreme Court became public ahead of his 2016 appointment. That included a chapter from a 2014 book in which he opined affirmative action was morally comparable to slavery. During his introductory news conference with Scott Walker that summer, Kelly insisted his personal views wouldn't influence how he performs as a state justice.
Not long after, he asked for the blog posts to be pulled down.
Originally, the blog "Hang Together" included posts from those who hailed themselves as "Christians, conservatives and Americans." It is now solely run by Greg Forster, a visiting assistant professor of faith and culture at Trinity International University in suburban Chicago. He didn't respond to an email from WisPolitics.com this week.
Kelly's writing covered a gamut of topics, including President Obama's reelection in 2012. In addition to bemoaning it as a win for socialism, same-sex marriage, recreational marijuana and tax increases, he agreed with another writer that Mitt Romney losing was partly because "the church has failed to play a robust role in the civic life of our society."
In the lead-up to the 2012 election, Kelly opined that a central characteristic of radical Islam was misogyny, but charged the media refused to cover it.
"The rights of women take back seat to a higher value (in their minds) – promoting and defending the multi-culturalism imperative," he wrote.
And he disagreed with another writer who had suggested that Planned Parenthood and NARAL "would accept our message of life if someone just explained to them that abortions destroy human beings."
"They know abortion takes the life of an unborn child, and if they said otherwise they know they would be laughed out of the room," Kelly wrote. "It is not knowledge or rationality they lack, but a correct ordering of values."
Kelly often posted about poverty, regularly referring to the social safety net as "a program of involuntary servitude" as he did in an Aug. 11, 2013, post.
He added programs that transfer wealth don't "confer dignity on the recipient," but "steal it." Kelly wrote in the piece a large segment of welfare recipients expects to be "supported by the government as a matter of right."
He earlier wrote in an Oct. 23, 2012, post that, "However much they receive, though, it's never enough because the 'rich' always have so much more and, doggone it, the disparity between me and thee just shouldn't be that great. This is how we breed envy: Teach people they have a right to what belongs to others. So the beneficiaries descend to reliance on the state, and envy of their fellow man."
Kelly added those who "give up their hard-won income to someone else" grow to resent being made to pay "their fair share."
"This is how we breed resentment: Take from those who create and give it to people who don't," Kelly wrote. "Consequently, the providers resent both the state and their fellow man."
In that same post, Kelly wrote, "Poverty is not a group problem, it is an individual problem."
Later, Kelly wrote he believed addressing poverty needed to "become a core part of the church's life."
In the days after the U.S. Supreme Court overturned state bans on gay marriage and upheld the individual mandate of the Affordable Care Act, Kelly charged the majority justices in both cases had overstepped their bounds and "We, today, no longer have a democracy, much less a republic."
"If we allow this usurpation to pass unremedied, if we do not pick up the gauntlet, then our ancestors and offspring will condemn us as the generation that surrendered the last, best hope of mankind," Kelly declared.
The posts that were pulled down covered a period of 2012 through 2015 and could become an issue in the upcoming spring race as he faces Dane County Judge Jill Karofsky and Marquette University Law School Prof. Ed Fallone for a full 10-year term on the bench.
Karofsky's campaign said Kelly "can't hide his extreme views" no matter how hard he tries, while Fallone said the blog posts serve to underline concerns he's raised about Kelly's positions in the past.
"I am running against Daniel Kelly because he is determined to rewrite the Constitution, and because he has attacked marriage equality and civil rights," Fallone said.
To read Kelly's posts, go to this link and continue to click "newer posts."
DOC report shows spike in assaults against juvenile corrections staff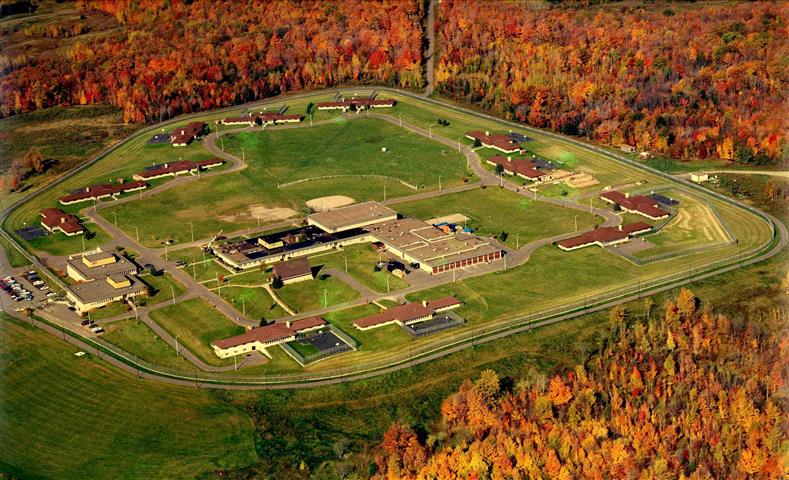 A soon-to-be-released report from the Department of Corrections will show the highest recorded number of assaults against juvenile correctional staff during a one-year period in state history, according to records obtained by WisPolitics.com.
In interviews with WisPolitics.com, multiple current and former officials at the state's only youth prison — the Lincoln Hills and Copper Lake School — blame the same underlying cause for the uptick in violence: a failure to hold young offenders accountable for their actions while incarcerated.
"You're at the point right now where the youth are basically running the institutions, and there's nothing that we can do to hold them accountable for their behavior," said one longtime employee, who requested anonymity to candidly discuss working conditions.
"We're sick and tired of being punching bags."
Records provided to WisPolitics.com by the Department of Corrections show a total of 459 assaults against DOC personnel during fiscal year 2019, the period between July 1, 2018 and June 30, 2019 during which the DOC records annual data on violence against staff.
The annual figure takes into account both completed assaults and attempted assaults. Attempted assaults are instances in which "the offender planned to do something which would have been a rule violation if actually committed, or the offender did acts which showed a plan to violate the rule when the acts occurred."
While the overall tally across all DOC institutions only increased by two assaults from FY18, assaults against Division of Juvenile Corrections employees at Lincoln Hills and Copper Lake saw an 11 percent spike from the previous year.
The total of 157 completed and attempted assaults against DJC staff in FY19 marks the fourth consecutive year that violence against youth correctional employees ticked up and a "night and day" shift from FY15, when the DOC logged only 13 total assaults against DJC personnel.
But problems at the troubled youth lockup have been mounting since that point. State and federal investigations into allegations of child abuse and neglect culminated in raids of the institution in the waning days of 2015. Lincoln Hills officials were also the subject of a lawsuit filed by the American Civil Liberties Union that called on a federal judge to issue an injunction mandating reforms and safeguards.
The injunction, issued in 2017 by U.S. District Judge James Peterson, drastically limited correctional officials' ability to use pepper spray, restraints and restrictive housing.
But the move, Lincoln Hills and Copper Lake employees say, created a perverse, "all carrot and no stick" incentive system and increased the likelihood of assaults on staff by stripping them of the ability to maintain a safe environment.
"When you take every single tool we have away to protect line staff, you're looking at batteries, and that's happened," said a DJC official.
A second veteran employee, who also requested anonymity for fear of retribution at work, added the injunction created a scenario in which staff "don't have any means to protect ourselves up there anymore."
"It's just me and my body and myself and at (my age), any one of those kids can do serious damage to me anytime they want," the employee said. "At least if they were coming at me before I had my spray and you know what, it would have stopped them."
But Karyn Rotker, a senior staff attorney at ACLU of Wisconsin, and Karen Lindell, a senior attorney at Juvenile Law Center, in a statement to WisPolitics.com fired back that "practices like the use of solitary confinement and pepper spray don't make staff or youth safer."
"Staff need to be provided with ongoing training and opportunities to develop more effective skills and strategies in how they manage and interact with youth and do so in a manner which provides the necessary skills development, confidence and safety necessary to do so in a manner which reduces incidents of violence and safety concerns," they said.
Rep. Evan Goyke, a Milwaukee Dem who authored legislation last session to close Lincoln Hills and overhaul the state's youth justice system, agreed that "desired programmatic change" in handling young offenders that reduced the use of restraints, segregation and pepper spray would lead to "totally different" outcomes long term.
But he added that the Lincoln Hills and Copper Lake facilities were designed for "a model of juvenile corrections that includes that use of discipline, pepper spray, restraint."
"A new way of treating kids in an old design facility is not going to work," he said. "Right now you're asking a square peg to fit in a round hole and it's not going to work."
A DOC spokeswoman in a statement to WisPolitics.com acknowledged Lincoln Hills and Copper Lake staff have "experienced challenges as we continue the transition in our approach of how we work with youth placed in our care."
"A transition of this nature is difficult and takes time," spokeswoman Clare Hendricks said. "While challenging, DJC and DOC staff understand these changes are in the best interest of the youth in our care."
While the Lincoln Hills and Copper Lake employees WisPolitics.com spoke with said they believe the tools stripped away by the injunction could have helped to prevent assaults in the short term, they each said lax sentencing protocols employed by the Lincoln County court system — where charges for assaults at Lincoln Hills and Copper Lake are referred — contributed to an environment that lacks accountability.
Doug Curtis, a former Lincoln Hills employee who retired after nearly two decades at the institution, said Lincoln County judges have "scaled back any form of consequences" for bad behavior. He said the sentences doled out by judges in Lincoln County amount to "essential nothing," because they often run concurrently with the offender's initial sentence.
"Even if they do go to court, they don't have to worry about anything," Curtis said. "Therefore, why not punch someone?"
While Curtis' observations are anecdotal, they were echoed by a pair of current Lincoln Hills and Copper Lake employees.
"Lincoln County has to start really seriously hammering time," one staff member said. "They go to Lincoln County and they come back and everything is, 'I got nothing. I got nothing.' There's no deterrent there to not do bad, so why should they do good?"
A different employee, who was the victim of an assault, said they had to push hard for a Lincoln County judge to even consider battery charges against the perpetrator.
"After my sentencing, the judge — the very next youth that assaulted a staff there and went before him, he stayed a sentence again and it's my understanding that he's continuing to stay their sentences," the official said. "These kids aren't even getting charged for battering staff."
Multiple calls to the Lincoln County District Attorney's office and Juvenile Court system were not returned. Hendricks indicated the DOC does not comment on decisions made by DAs or judges.
Despite the unanimous agreement on the root cause of the assaults, the current and former DJC employees who spoke with WisPolitics.com were divided on how to best address the issue moving forward.
Curtis said serious legal action was the only way to stem the tide of assaults but added the prospects of that happening were unrealistic, because the state was "going to have to spend some money on it."
"If they took every crime committed up at Lincoln Hills to court, Lincoln County would go broke; they'd run out of money," Curtis said.
A current Lincoln Hills and Copper Lake official, meanwhile, advocated for the DOC to "take this injunction back to court and give us some of our abilities back."
"One of the privileges we could take away was phone privileges, and that was a very big deterrent to lose your phone privileges for a week," the employee said. "But the ACLU put the kibosh on that."
But another DJC employee favored a different tact: investing in mental health services that can identify and work to mend troubled youth before they enter the correctional system.
"We should be prioritizing that in school — having the support that these youth that don't have a lot of support in their home environment," the employee said. "We need this."
But ultimately, Curtis said, the structural issues at Lincoln Hills and Copper Lake run so deep that it's unlikely for conditions to improve ahead of the July 1, 2021 statutorily mandated deadline the state faces to shut the youth prison down.
"It's going to take a long time to put Humpty back together again," he said.
Kaul criticizes GOP leaders' use of private attorneys to review settlements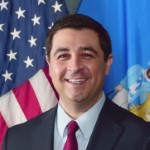 Dem AG Josh Kaul says GOP legislative leaders have wasted taxpayer money by paying private attorneys $19,670 so far to review proposed settlements under a lame-duck law he says doesn't work.
So far, the GOP-controlled Joint Finance Committee has only signed off on one proposed settlement reached by DOJ under the new attorney general. This comes after Republicans a year ago gave themselves new oversight powers.
Kaul twice in late summer went to the committee seeking approval of cases only to have discussions break down.
"The best thing I can say about it, I think, is we've managed to avoid a disaster so far," Kaul told WisPolitics.com in a year-end interview from his Capitol office. "But at some point in time, there will be a case that has to be resolved quickly or else the state will lose out on a significant part of a recovery. That's bad for taxpayers. It could be bad for people who need restitution. I'm hopeful that we'll get this process changed."
The state Supreme Court earlier this year heard oral arguments in a challenge to the extraordinary session laws that included the provision giving lawmakers oversight of proposed settlements reached by DOJ. Kaul said if the court doesn't throw out the provision, he hopes lawmakers will change it after recognizing the process is unworkable.
As he has in the past, Kaul said the legislative oversight is incompatible with how complex case negotiations work and creates an impediment to persuading other parties to settle.
Assembly Speaker Robin Vos, R-Rochester, accused Kaul of injecting "politics into every decision" and said the AG has been "derelict in his duty" in acting as the state's attorney and settling cases.
"The Legislature has sought to make these laws work seamlessly in every way possible, only to watch the AG and his DOJ play politics with people's lives by needlessly delaying settlement proceedings," Vos said. "I'm no law professor but I would expect more from an attorney general."
One of the cases Kaul tried to take before Joint Finance was a proposed multi-state settlement with Purdue Pharma, which was sued over its role in the opioid crisis as the manufacturer of OxyContin. JFC members from both parties refused to sign nondisclosure agreements before hearing details of the proposed settlement, and the process broke down.
Kaul later rejected joining a proposed multi-billion-dollar settlement with states and local governments to settle the suit, believing it didn't go far enough. Instead, he decided to continue pursuing the state case he filed.
Kaul said the company filed for bankruptcy not long after the multi-state settlement was announced. It is now part of those bankruptcy proceedings, along with the state's suit.
The AG said however the bankruptcy case plays out, he doesn't believe a proposed agreement to settle the state suit would be subject to the lame-duck laws. He said that statute refers to civil actions pursued by DOJ, but a bankruptcy proceeding wouldn't qualify.
"One of the challenges of this law is it clearly didn't think through the many scenarios that arise in real cases," Kaul said.
In the interview, Kaul also said:
*He will continue pushing for "common-sense measures" after he previously called for lawmakers to approve a so-called "red flag law" and legislation to expand background checks. Gov. Tony Evers called a special session on the bills earlier this fall, but GOP legislative leaders quickly gaveled it in and out.
*He hasn't started to think about whether he will seek reelection in 2022. "I'm focused at this point at doing the job and what's in the best interest of Wisconsinites," Kaul said. He's also been mentioned as a possible guv candidate someday, but said he is focused on his current job.
Listen to the interview here.
Week Ahead
Monday: The Elections Commission meets via teleconference to certify candidates for the 7th CD primary.
– 9 a.m.: 212 East Washington Ave., Third Floor, Madison.
Tuesday: The Assembly Committee on Family Law meets to take up bills related to adoption and foster care.
– 10 a.m.: North Hearing Room, state Capitol.
Tuesday: The Senate Committee on Labor and Regulatory Reform holds a public hearing on a bill to bar local governments from prohibiting the enforcement of federal or state law immigration laws.
– 10:30 a.m.: 411 South, state Capitol.
Wednesday: The Senate Committee on Agriculture, Revenue and Financial Institutions meets to vote on bills related to the labeling of foods as milk, dairy or meat products.
– 1 p.m.: 201 Southeast, state Capitol.
Thursday: Ethics Commission meeting. Agenda TBA.
– 11 a.m.: 101 E Wilson St., Pecatonica Room, Madison.
Political TV
(Check local listings for times in your area)
"UpFront" is a statewide commercial TV news magazine show airing Sundays around the state. This week's show, hosted by ADRIENNE PEDERSEN, features CRAIG GILBERT, of the Milwaukee Journal Sentinel; WEDC CEO and Secretary MISSY HUGHES; and a look at how delegates are being selected for the Democratic National Convention.
*See more about the program here: http://www.wisn.com/upfront/
*Also see a recap of the show online each Monday at WisPolitics.com
"Rewind," a weekly show from WisconsinEye and WisPolitics.com, airs at 8 p.m. on Fridays and 10 a.m. on Sundays in addition to being available online. On this week's episode, WisPolitics.com's JR ROSS and WisconsinEye's STEVE WALTERS discuss the resignation of Maj. Gen. DONALD DUNBAR following a report showing the Wisconsin National Guard mishandled sexual assault and harassment accusations, results of the latest Marquette Law School Poll and the state GOP's plans for a presidential primary in April.
*Watch the show here.
Wisconsin Public TV's "Here and Now" airs at 7:30 p.m. Fridays. On this week's program, anchor FREDERICA FREYBERG speaks with U.S. Rep. RON KIND on impeachment and the USMCA, AG JOSH KAUL on the federal investigation into the Wisconsin National Guard, and Marquette Law School Poll Director CHARLES FRANKLIN on the latest polling numbers.
"For the Record" airs at 10:30 a.m. Sunday on WISC-TV in Madison. Host NEIL HEINEN interviews PAUL TERRANOVA, executive director of the Lussier Community Education Center.
"Capital City Sunday" airs at 9 a.m. Sunday on WKOW-TV in Madison, WAOW-TV in Wausau, WXOW-TV in La Crosse and WQOW-TV in Eau Claire. Host EMILEE FANNON interviews KATELYN FERRAL, an investigative reporter for the Capital Times; Senate Minority Leader JENNIFER SHILLING, D-La Crosse; and Beloit City Manager LORI CURTIS and MEGAN PIPER, of the UW Center for Tobacco Research and Intervention.
"The Insiders" is a weekly WisOpinion.com web show featuring former Democratic Senate Majority Leader CHUCK CHVALA and former Republican Assembly Speaker SCOTT JENSEN. This week the two examine the political impact of impeachment on Wisconsin voters.
*Watch the video or listen to the show here.
Names in the News
Send items to staff@wispolitics.com
Vote now for the Dem and GOP WisPoliticos of the year plus the top Republican and Democratic politicians of the past 20 years (in conjunction with the WisPolitics.com 20th anniversary next year). Click here to vote: https://forms.gle/iKv22cZZTyPKs7da7
A Jan. 23 WisPolitics.com luncheon at the Madison Club features Attorney General JOSH KAUL. The Dem AG, in office for about a year, will discuss his work fighting drug addiction, gun violence, water pollution and more. Sponsored by: Husch Blackwell, American Family Insurance, Xcel Energy, Walmart, AARP Wisconsin and the Wisconsin Hospital Association. Register here.
U.S. Sens. TAMMY BALDWIN, D-Madison, and RON JOHNSON, R-Oshkosh, have sent the White House four candidates to fill a long-vacant seat on the federal bench in Milwaukee. The candidates are: JOSEPH BUGNI, an associate federal public defender and supervisor of the Madison office; SAMUEL HALL Jr., a managing partner with Crivello Carlson S.C. in Milwaukee; BRETT LUDWIG, a U.S. Bankruptcy Court judge; and DANIEL VACCARO, a partner with Michael Best in Milwaukee. Read the letter:  https://www.wispolitics.com/wp-content/uploads/2019/12/191213Letter.pdf
ANNETTE CRUZ is joining Husch Blackwell Strategies' Wisconsin office. She previously was policy director for former Govs. TOMMY THOMPSON and SCOTT McCALLUM and served as a policy analyst to former state Sen. MARY PANZER, and former state Rep. STEVEN FOTI. As a principal at HBS, she will continue to serve as vice president of public policy & advocacy for LeadingAge Wisconsin, while also advising HBS clients.
State Treasurer SARAH GODLEWSKI and her husband MAX DUCKWORTH welcomed their first child Tuesday. The boy was 8 pounds, 15 ounces at birth and 22 inches long. Godlewski's office says she is the first Wisconsin constitutional officer to give birth while in office.
State Sen. ROGER ROTH and his wife REBECCA welcomed WILLIAM JAMES ROTH on Tuesday. Their fifth son was 7 pounds, 12 ounces at birth.
Endorsements: The following is a list of recent endorsements, based on emails received by WisPolitics.com:
— 7th CD
JASON CHURCH: Iowa U.S. Sen. JONI ERNST, Combat Veterans for Congress.
Lobbyist Watch
Fifteen changes were made to the lobbying registry in the past 10 days.
Follow this link for the complete list.