Quotes of the Week
"I still support them. I'm a realist also. I witnessed what happened last time around. But if the Legislature wants to take them up, I'll be more than happy to help get them passed. But in the meantime, we're focusing on issues that we can find common ground on. At least I am, and I think they will, too.
– Gov. Tony Evers, who said he intends to focus on ensuring students' mental health needs and more funding for school resource officers rather than pursuing gun-safety legislation following back-to-back incidents that led to officer-involved shootings in Waukesha and Oshkosh high schools. Republican leaders gaveled in and out of a special session Evers called last month without taking up a "red-flag" bill or a measure to expand background checks.  
After the governor vetoed tens of millions in mental health funding in the state budget, it's good that he's starting to see the error in his ways and is open to working on the real problem. It's our hope that he will allow legislative Democrats to vote their conscience, approve additional mental health funding and override his budget vetoes.
– Assembly Speaker Robin Vos. 
I think that'll backfire. And I think in the end that makes it more probable that the president gets reelected.
– Gov. Scott Walker predicting at WisPolitcs.com/Milwaukee Press Club luncheon that the push to impeach President Trump will boost his reelection chances.  Read WisPolitics coverage and Watch WisconsinEye video here. 
If we do nothing, then we've set a precedent for every future president that you could do whatever you want and you won't be accountable. So, we have to do this. Whether it has electoral pluses or minuses has to be a secondary thought.
– U.S. Rep. Mark Pocan, D-Town of Vermont. 
Political Stock Report
–A collection of insider opinion–
(Nov. 23 – Dec. 6, 2019)
Rising: 7th CD race, Madison high-tech jobs, vetoes
Mixed: Sara Meaney, movers
Falling: Food stamp recipients, teachers, Foxconn
Rising
7th CD race: State Sen. Tom Tiffany has been planning for this bid for years, building a local network in anticipation of a run for Congress. Jason Church has started to attract attention from national figures as a double amputee war vet. The next two months are going to determine which approach turns out to be the more effective one in the race for the GOP nomination in the sprawling 7th CD. The fields for the Feb. 18 primary are set now with Church and Tiffany filing signatures on the GOP side in the race to replace former U.S. Rep. Sean Duffy, R-Weston, and Tricia Zunker and Lawrence Dale turning in theirs on the Dem side. But less drama is expected in the Dem primary with Zunker, the Wausau School Board president and an associate justice for the Ho-Chunk Supreme Court, viewed as the party's preferred candidate. U.S. Sen. Tammy Baldwin, D-Madison; U.S. Rep. Gwen Moore, D-Milwaukee; and state Dem Chair Ben Wikler all touted Zunker's rollout video on social media; Dale was living in Michigan when he first announced his bid this fall. The GOP primary, though, is where the action is expected to be. For many Madison insiders, it's Tiffany's race to lose. But others note that's partly shaped by the fact Tiffany is a familiar figure in Madison political circles from his more than a decade in the state Legislature, including a run on the Joint Finance Committee. But is there a lane for Church to run as an outsider? Some Tiffany backers are quick to point out that Church has been working as an aide to U.S. Sen. Ron Johnson, R-Oshkosh, and doesn't have the same connections in the district as the Minocqua Republican, who had a fundraiser last month with Duffy and former Gov. Scott Walker. Still, insiders also note Church has a compelling story to tell as a retired Army captain who was injured while deployed to Afghanistan, leaving him missing both legs below the knees. The question has long been whether Church will have the time and resources to get that story out considering the 7th is a vast district that lacks a dominant media market, which makes it both expensive to go on the air and a little tricky to target the right viewers and listeners. Plus, some warn against focusing too much on Church's injury and not enough on issues. It can be a fine line sharing the story of his sacrifice and making it seem like that's all his campaign is, some suggest. Now, both sides are starting to line up some firepower. Americans for Prosperity Action has endorsed Tiffany, along with a number of local and state officials. Church, meanwhile, snags the backing of New Politics, which helps the candidates with fundraising, communications and organizing, and the support of U.S. Sen. Tom Cotton, R-Ark., and U.S. Rep. Dan Crenshaw, R-Tex.
Madison high-tech jobs: A new report finds the Capital City has gained 54,000 jobs since 2008, driven by strong growth in lucrative computer technology, software and other tech professions. The Wisconsin Policy Forum finds the state's job growth over the past decade has largely occurred in higher-paying occupations, with 115,000 jobs in the 11 highest-paying job categories, which have median wages of at least $42,000. At the same time, the state lost nearly 43,000 jobs in the 11 lowest-paying occupations. Four of the top five categories for job growth pay at least $60,000 annually: business and financial operations, computer and mathematics, technical health specialists and practitioners, and management. Still, the report notes an exception to the trend is personal care and service occupations, which pay low wages but have seen the most growth overall. The category includes hairstylists, child care workers and personal care aides. This group had the largest number of jobs gained since 2008, with around 42,000, as well as the largest growth by percentage, with 56 percent. But it had the second-lowest median wage at about $24,000. Looking at the state's three largest metro areas — Milwaukee, Madison and Green Bay — the state's largest city had the lowest growth of the three, with 3,100 jobs gained. Milwaukee's job gains over the decade were offset by a substantial decline in production jobs, most of which were in manufacturing. Madison, meanwhile, had nearly as many people employed in computer technology, software and other tech professions as Milwaukee did in 2018 despite its relatively smaller workforce and overall population. Meanwhile, Green Bay's overall employment growth rate fell between Madison and Milwaukee with 8,810 jobs gained, many of them in higher-paying healthcare fields.
*Read the report here.
Vetoes: Gov. Tony Evers has a ways to go to top the 54 bills former Gov. Jim Doyle nixed in the 2003-04 session or the 38 Gov. Tommy Thompson vetoed in the 1987-88 session as they came into office and dealt with a Legislature controlled by the opposite party. But the numbers are starting to stack up. Evers vetoed 11 bills during his first 11 months in office as he finishes work on the legislation that cleared both GOP-run houses during the fall floor period. Typically, legislative leaders allow bills to head to the guv's desk on pre-ordained dates they sprinkle through the session calendar. But this fall, Senate President Roger Roth, R-Appleton, and Assembly Speaker Robin Vos, R-Rochester, sped up the process by sending bills to Evers on their own, triggering the seven-day window for the guv to act. In the end, he nixes proposed changes to the training requirements for nurses aides and a proposal to create new standards for naming a bridge or highway after someone, among others. Those come on top of his vetoes of a GOP proposal to cut taxes for the middle class, four abortion bills and two transportation proposals earlier in the year. A WisPolitics.com review finds Evers is slightly exceeding the average number of bills signed into law through the first 11 months of a biennium with 69. He's also the second-most prolific user of his veto authority over that period, outright rejecting 11 bills that cleared both chambers of the Legislature while partially vetoing the budget bill. A Wisconsin governor hasn't employed his veto pen as frequently through the first 11 months of a biennium since 2003, when first-term Dem Gov. Jim Doyle — who also faced a GOP-controlled Legislature — rejected 15 bills and partially vetoed four more. But Evers only made 78 partial vetoes to the state budget, down from the 30-year average of 137. Still, Republicans grumble that Evers is passing up opportunities to reach across the aisle by vetoing bills such as the one with new standards for naming highways since it had bipartisan co-authors. But Republicans may be teeing off on the guv the most over his veto of a bill they believe he misrepresented. Evers takes the rare move of sending an errata to his veto message explaining why he vetoed a bill that would allow public school districts to release the name of a student's parents or guardians. Under current law, pupil records are generally confidential. But districts may release what's called "directory data," which includes things such as a student's name, address and telephone listing, among other things. AB 53 sought to add the name of a pupil's parents or guardians to the list of directory data. In vetoing AB 53 on Nov. 21, Evers wrote the name of a pupil's parents would be added to the list of information that public schools "must designate as directory data." He added he objected to "implementing a mandate that will negatively impact the privacy of parents of students in Wisconsin." The Nov. 29 errata noted Evers' message should be corrected to read schools "may" designate as directory data rather than "must." Also, he changed that he objected to implementing a "mandate" that would negatively impact privacy to a "law" that would do so. Rep. Mark Born, a Beaver Dam Republican and a co-author of the bill, said, "The governor's historically unique 'veto errata' to fix a six-sentence veto message proves my concern that the governor and his staff fundamentally misunderstood this bill."
Mixed
Sara Meaney: The Tourism secretary hit a rough patch with a botched election for officers of a little-known advisory council and accusations from GOP critics she was injecting politics into the agency. It even prompted Senate Majority Leader Scott Fitzgerald, R-Juneau, to suggest in November her nomination was in jeopardy shortly after he and his GOP colleagues rejected the guv's pick to lead DATCP. Now Meaney is trying to work out the issues with the Governor's Council on Tourism and pledging to "get it right." Meanwhile, GOP critics of the former chief marketing and development officer of Milwaukee Film are looking for any fodder to raise questions about her handling of the agency. Insiders say some of the Republican beef with Meaney isn't her fault. There were Republicans who called on Gov. Tony Evers to keep Stephanie Klett as the Tourism secretary even though she served under Scott Walker, and they were irked when he went for someone with a Milwaukee background instead. Still, she cleared the Tourism Committee, chaired by GOP Sen. Andre Jacque, 5-0 in September and appeared on the path to confirmation. But then word of a botched effort to elect officers for the Governor's Council on Tourism came to light, raising concerns the electronic vote via secret ballot may have violated the open meetings law. That spurred other GOP gripes about the agency, from the suggestion the Evers administration was focusing on diversity in its decision-making on tourism to a fear the agency would pump money into Madison and Milwaukee at the expense of more rural areas. And Jacque, R-De Pere, has been quick to lead the charge. During a meeting of the Council on Tourism, on which he sits, Jacque was noncommittal when asked by a fellow board member when the Senate would move on Meaney's confirmation, saying it wasn't the time or place to discuss the issue. But he ticked off several concerns for reporters afterward, from the attempt to elect officers electronically to Meaney failing to meet with Klett since taking over the agency. Tourism says Meaney has reached out to Klett several times and they're working on getting together in 2020. The agency also says Jacque knows of those efforts. After Republicans rejected Brad Pfaff as DATCP secretary, the immediate question was whether any other members of Evers' cabinet would meet the same fate. Considering how rare it was — if not unprecedented — to reject one of the guv's cabinet picks, some believe there won't be the same appetite to reject another secretary. Ultimately, some say, it will come down to whether the tourism industry is happy with Meaney's performance and if those folks let state senators know about it.
Movers: The state Elections Commission decided earlier this year that any of the 234,000 Wisconsin voters who might've moved have up to two years to confirm they're still at the same address before they're removed from the rolls. Now, after being sued over that decision, the commission is asking lawmakers for clarity on how it should be setting rules for when voters are purged from the rolls. To some, it's an odd way to approach a lawsuit and might not exactly strengthen the commission's defense in the case filed by the conservative Wisconsin Institute for Law & Liberty. What's more, some say it raises questions about why the commission made that decision in the first place. The WILL suit argues state law requires movers to be removed from the rolls within 30 days of receiving the October mailing. That, though, has prompted concerns from some of a "purge" of the voter rolls heading into 2020, when Wisconsin could play a key role in determining who wins the Dem nomination for president, there's a state Supreme Court race on the ballot and the Badger State is expected to be in the eye of the storm for the White House come November. During the hearing, commission Chair Dean Knudson, a former GOP lawmaker, says the body could use more direction about what the standard should be, and ultimately the body votes 5-1 to seek clarification from lawmakers. But new member Robert Spindell called the move a "waste of time" with divided government in the Capitol. Instead, he says the WILL lawsuit should be allowed to play out in court, noting he had consulted with WILL on its filing prior to his appointment. WILL's Rick Esenberg suggests the commission's action was unlikely to affect the lawsuit. The commission "is free to ask the Legislature to change the law. But until the law is changed, the commission must follow it," he says. Meanwhile, some downplay the suggestion that being pulled off the rolls inappropriately will have that much impact, pointing out the state continues to have same-day registration. Others, though, note that added step can contribute to long lines and discourage some from waiting around to cast their ballots. Of the 234,000 letters the commission sent to possible movers, about 54,000 were returned as undeliverable, 13,000 have registered at a new address and 1,700 reported they continued to live at the same place.
Falling
Food stamp recipients: The state Department of Health Services estimates thousands of Wisconsin children will lose eligibility for free and reduced school lunches under new federal rules for the Supplemental Nutrition Assistance Program. After Congress blocked efforts by President Trump to include new restrictions on the program in the Farm Bill last year, the administration instead sought to tighten requirements for food stamps through new rules. Trump has argued many Americans getting help through the program don't need it because of how strong the economy is. And Ag Secretary Sonny Perdue has seized on the latest jobs report to back up the administration's efforts as the economy added 266,000 new jobs in November and the unemployment rate dipped slightly to 3.5 percent. With "the strongest economy in a generation, we need everyone who can work, to work," Perdue says. The new rule, slated to take effect next year, would save the U.S. government $5.5 billion over five years by pulling about 688,000 people from the program. While the Trump administration argues it will move more able-bodied adults into the workplace, critics say it will hurt those who need the program most. According to the Wisconsin DHS, 38,600 individuals would have lost eligibility for FoodShare — the state's food stamps program — if the rule had gone into effect in June 2019. Of those, 12,200 were minors and 8,800 qualified for free or reduced lunch at school under the program.
Teachers: Wisconsin school districts have been raising the alarm bell about a teacher shortage, particularly in specialized courses, in recent years. A recent report from the Department of Public Instruction underscores how serious the issue has become. The agency reports the number of teachers working with temporary licenses has nearly tripled in the last six years to 2,863 for the 2018-19 school year. Since no organization keeps records on the number of open positions in all 421 public school districts, DPI considers emergency license data to be one of the best measures of the depth of the state's teacher labor shortage. Special education by-far made up the largest category of permits. There were 1,010 special education licenses with stipulations in 2018-19, an increase of 305 licenses from the previous year. Regular education was the second-highest category, with DPI handing out 315 permits in 2018-19. As districts, particularly those in northern Wisconsin and rural areas, have struggled to fill slots, pressure has been building on lawmakers to address the situation. Republicans in the 2013-15 budget placed limits on so-called "double-dipping" where public employees retire and then return to a government job to collect a paycheck and their pension. But with teacher shortages reported around the state, Gov. Tony Evers included a provision in his budget that would've allowed districts to rehire retired teachers who are collecting their pension. Under his proposal, the rehired teachers couldn't pump up their pensions through the new salaries they were collecting. But Republicans pulled the provision from the budget. Then last month, GOP state Sen. Duey Stroebel, who helped lead the charge to limit double-dipping, signed onto a bill with Rep. Mark Felzkowski, R-Irma, to allow public employees to return to the job for a limited window while collecting their pensions. The proposal would apply to more people than teachers, but it also would raise the minimum retirement age to 59.5 for many public employees who can now retire at 55. That's a no-go with teachers, observers say. Meanwhile, state Sen. Jeff Smith, D-Eau Claire, and state Rep. Sondy Pope, D-Mt. Horeb, are circulating legislation that is identical to the Evers budget provision. But the catch on the proposals, some say, is Republicans such as Stroebel are unlikely to let go of their concerns over double-dipping without getting something in return — say a change to the retirement age — and Dems aren't going to back something that would get them crossways with public employees.
Foxconn: During the 2017 groundbreaking, President Trump hailed the southeastern Wisconsin manufacturing project as the "eighth wonder of the world," while then-Gov. Scott Walker proclaimed it would spur a "Wisconn Valley" of innovation that would transform the state's economy. Now, a study from George Mason University suggests the incentive package offered to Foxconn will likely "discourage more economic activity than will be encouraged by the subsidies themselves." Republicans have steadfastly defended the deal, pointing out Foxconn would only get the tax credits the state ponied up if the company delivered on the jobs it promised. As proof, they point to the first year of the deal in which Foxconn fell short of the hiring goals and didn't get any of the potential tax credits. Walker, at a Milwaukee Press Club-WisPolitics.com luncheon, stresses that point and paints a rosy picture of Foxconn's future in Wisconsin. But the study, conducted by four economics researchers at GMU's Mercatus Center, found that previous estimates of the economic impact of the state's $3.6 billion "pay-as-you-grow" deal didn't factor in a number of potential costs. The company pledged to create 13,000 jobs and invest $10 billion in the project still going up in Racine County, and the UW Center for Research on the Wisconsin Economy previously estimated the project could have a $39 billion impact on the state's economy, based on a 15-year run. The GMU study said the oft-cited $39 billion figure was "not, in theory, wrong." But the GMU research said it failed to take the cost of the subsidy package into account. This rendered the $39 billion figure a gross, not net, tally. The Mercatus Center study factored on the opportunity costs of the $3.6 billion that had to be removed from the state's economy to pay for the package — such as lowering sales, personal income, corporate and fuel taxes and contributing towards "a genuine public good such as public safety." The study also highlighted that the CROWE study assumed "with 100 percent certainty" that Foxconn would not have located operations in Wisconsin without the subsidy package — an assumption the Mercatus Center study said is statistically incorrect. Combining those two factors into a research model, the study found the Gen 6 plant Foxconn announced it would pivot to will result in the subsidy directly contributing to a net economic loss of between $737 million and $10.4 billion in eight of the 12 scenarios forecasted. To some, academics can duke it out all they want about the project. But the future of the plant may hinge on politics more than think tank projections. Walker landed the deal with a big assist from Trump, and some believe Foxconn execs saw the project as a way to curry favor with the new president in the face of a possible trade war. Yes, a $10 billion investment is a lot of money. But to many insiders, it's an open question whether the project will ever get to that mark as it's been scaled back from previous promises, and the 2020 election could go a long way in determining how committed Foxconn is to Wisconsin. During his failed 2018 reelection bid, Walker warned voters needed to keep him in the East Wing so the project would move forward. But the paring back of the project's scale had already occurred under Walker's watch. The bigger factor, some say, may be Trump. If the president wins reelection, some expect Foxconn to keep plowing ahead with the project as a gesture of goodwill to the president. Even though it's more expensive to produce the products in the U.S. vs. overseas, that investment could be worthwhile in the view of a global economy and Foxconn's many product ties to the U.S. But if Trump loses next fall, it could be harder for company execs to justify ramping up production in the U.S. when it could be done more cheaply elsewhere. Meanwhile, Walker continues to defend the deal even out of office, telling a WisPolitics.com and Milwaukee Press Club event that the company is likely to meet or exceed its job creation targets, but "there will be variations along the way in terms of how they queue it up." Gov. Tony Evers has sometimes had a lukewarm approach to Foxconn. Still, Evers' new WEDC Secretary and CEO Missy Hughes at a WisPolitics.com luncheon touts the administration's work to ensure the project will be successful for taxpayers. "I think that the key to making it a good deal — because it has to be a good deal, right, we're in, we're doing it — is to make sure that we have open communication," she says. Some insiders say it's a longshot already that Foxconn will create 13,000 jobs considering it's already pulling back from the original vision for the plant. Some believe it's unlikely Foxconn would just walk away from what it's already invested in Wisconsin. But a Trump loss would make it hard for them to see the company ramping up its plans for the facility.
*See a WisPolitics.com report on Walker's appearance here.
*See more on Hughes' WisPolitics.com luncheon appearance in Madison below.
Majority of aid to compensate farmers for trade conflict losses flows to relatively few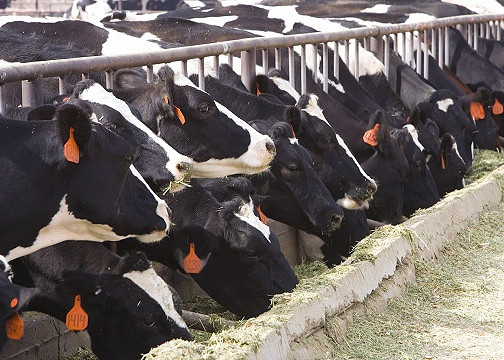 Wisconsinites so far received $235.9 million out of the over $10 billion in Market Facilitation Program Funding sent nationally by the Trump administration in 2019 as reimbursement for economic losses over trade conflicts with other nations.
But a WisPolitics.com review of recipients, gathered from data obtained by the Environmental Working Group under the Freedom of Information Act, revealed that over half of all first-round 2019 payments went to the top 11.1 percent of all recipients. And 25 percent of first-round payments went to only 3 percent of all recipients.
Numbers from 2018 tell a similar story, with half of last year's total $202.3 million of Wisconsin payments going to 9.5 percent of the state's 21,035 recipients.
EWG didn't collect data for the second round of 2019 payments, which the U.S. Department of Agriculture is still distributing now. USDA distributed the first round from August to October.
The USDA has a $250,000 limit on payments to individuals this year. But a spokeswoman for EWG said the payment caps don't apply to farm partnerships, so the biggest farms are able to work around the cap and receive payments for every individual member of the partnership.
Russel Brothers Farms, a dairy partnership in Shullsburg, received the most cash out of any recipient in the state in 2018 with $488,680. The USDA paid only nine farms over $200,000 last year, according to EWG's FOIA data. Russel Brothers Farms didn't respond to a request for comment.
As of Dec. 3, the latest USDA update on 2019 payments showed Wisconsin received $32.5 million in livestock payments, $195.7 million in non-specialty crop payments and $7.7 million in specialty crop payments.
Specialty crops include crops like nuts, grapes, cherries and cranberries. Non-specialty crops include ag products like corn, oats, beans, peanuts and soybeans, among others.
To be eligible for MFP payments, recipients must have an adjusted gross income tax in 2015, 2016 and 2017 of less than $900,000 or receive at least 75 percent of their adjusted gross income from farming or ranching.
Non-specialty crop assistance is determined through a single-county payment rate multiplied by a farm's total plantings of designated crops in 2019. According to USDA, single-county payments could be between $15 and $150 per acre, "depending on the impact of unjustified trade retaliation in that county."
Payments to dairy farms are measured by hundredweight, hogs are measured per head and all other crops are measured by acreage.
Wisconsin State Cranberry Growers Executive Director Tom Lochner told WisPolitics.com farmers in his association would prefer to sell their products in the open market over receiving payments but "the issues that are happening are beyond our control."
Lochner said the state's cranberry industry has struggled with oversupply for several years now and the trade war came at an especially bad time. Lochner said the European Union was their largest consumer market and the Chinese market was the fastest-growing.
"The retaliatory tariffs came along at a time when we were just seeing those efforts begin to pay off," Lochner said, referring to Chinese tariffs on cranberries and other products in response to Trump's tariffs on Chinese goods. "This payment helps quite a bit. We were down about 20 percent."
Lochner said his organization would've preferred farm payments to be distributed by productivity instead of acreage. Wisconsin is the largest cranberry producer in the country.
"But at the end of the day, most of our growers are appreciating the support," Lochner said.
He said cranberries weren't initially listed in the 2018 MFP payments. But his organization collaborated with former 7th CD U.S. Rep. Sean Duffy, R-Wausau, to get cranberry payments on the list in 2019. He said the next round of payments is up for review in January, and while he didn't know if cranberries would be listed again, he hoped they would be.
Lochner also said "it would be helpful" if Congress passed the United States-Mexico-Canada Agreement on trade that has stalled in the House, pending negotiations between Dems and the Trump administration over regulations enforcement language.
But some Wisconsinites are more critical of President Trump's payments to farmers in response to his tariff policy.
Democratic Party of Wisconsin Party spokesman Phil Shulman said Trump is "trying to buy them off for the 2020 election" and that his trade policy is burdening a large swath of the state's economy.
"Farmers really want harvests they don't want these handouts," Shulman said. "These markets that took decades to create are disappearing. Wisconsin is facing the highest number of bankruptcies in the country, and we're losing nearly three farms a day."
Shulman called farms the "lifeblood of so many of our communities across the state" and warned their hardships cause a "ripple effect" in local economies all over the state.
Dallet pays $751 settlement over in-kind donations from Dem Party in 2018 race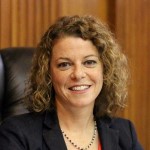 Supreme Court Justice Rebecca Dallet paid a $751 settlement for failing to report in-kind donations to her 2018 bid from the state Dem Party — even though her campaign says it wasn't aware of the help until an Ethics Commission inquiry.
A state Dem spokeswoman told WisPolitics.com in the runup to the race that it was using party infrastructure to turn out voters ahead of that spring's election. But she argued it didn't meet the requirements to be reported as an in-kind donation, because the effort was geared toward turning out Dem voters in general.
Still, Wisconsin Right to Life filed a complaint against Dallet ahead of the 2018 election, and the state party paid a similar $751 settlement this spring for failing to report the in-kind donations.
Under state law, a group must notify the candidate and obtain consent before making an in-kind donation.
"The campaign reported the in-kind contributions in question when it learned of them. Beyond that, the agreement with the Commission speaks for itself," said Jeremy Levinson, an attorney for the Dallet campaign.
But Kristen Nupson, the legislative/PAC director for Wisconsin Right to Life, said the Dallet campaign had a "responsibility" to know about the in-kind donations.
"Their argument that they didn't know about it demonstrates their ethical carelessness," she said.
According to a copy of the settlement WisPolitics.com obtained through an open records request, the commission found Dallet accepted in-kind contributions worth $6,512 for various turnout efforts, but she failed to list the donations or a "good-faith and reasonable estimate" of their value on her committee report in violation of state law.
A spokesman for the Ethics Commission said records from deliberations on the settlement are confidential and couldn't comment beyond the document that was released.
Both the party and Dallet have since amended their pre-election 2018 finance reports to reflect the donations.
Separately, Dallet reported ahead of the 2018 election that she had received three in-kind donations worth $5,755 from the Democratic National Committee in the closing days of the race and $3,564 from the state Dem Party on April 2. The bulk of the in-kind donations that were the subject of the settlement occurred in mid-March that year.
Dallet beat Sauk County Judge Michael Screnock by 11 points in the spring 2018 race for an open seat on the state Supreme Court.
The state GOP was Screnock's biggest donor in the race with $412,905 in contributions.
Read the settlement here.
Evers proposes 21.3% raise for state troopers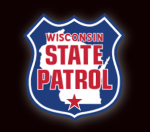 Four years after lawmakers rejected a proposal from Scott Walker to boost state troopers' pay by 17 percent, Dem Gov. Tony Evers is now proposing a 21.3 percent raise for those officers.
But even with the proposed increase, which is now before the Joint Committee on Employment Relations, starting pay for troopers would continue to lag behind other law enforcement agencies in Wisconsin, according to the Evers administration.
And the troopers' union says the top pay in the proposed contract — about $75,000 a year — would still trail law enforcement agencies ranging from the River Falls Police Department ($75,109) to the Dane County Sheriffs Department ($91,998).
DOA pegs the added cost for the pay plan going forward at about $5.3 million a year.
WLEA President Chad Thompson said the negotiated increases would match what lawmakers have already approved for Capitol and UW police officers in the last biennium. The proposed trooper contract covers the 2017-19 period.
"We are seeking fair and necessary compensation adjustments that will ensure competitive pay for troopers that cover every corner of the state," Thompson said.
The office of Assembly Speaker Robin Vos, who co-chairs JCOER, didn't respond to a request for comment. Fellow co-chair and Senate President Roger Roth wanted to withhold comment until after the union has an opportunity to testify before the committee, his office said.
Roth has asked JCOER members to hold open Dec. 18 for a possible committee meeting to consider raises for state employees, according to his office. The 2019-21 state budget included a wage increase for non-represented state employees of 2 percent in each year of the biennium.
Bargained contracts, such as the one for the troopers, have to be approved by the full Legislature in a bill and sent to the guv for his signature. Troopers aren't impacted by the general wage increase that was included in the budget.
The proposed contract comes as the state has struggled with retaining troopers. According to a 2018 report from the Wisconsin State Patrol, 210 personnel left from 2014-2018. Of those, 93 retired and 82 resigned. Those in the latter category often go to work for other law enforcement agencies.
In a summary of the proposal the union shared with some lawmakers, troopers stressed they haven't had a raise since 2015, when they got a 6 percent boost after the GOP-controlled JCOER rejected the first proposal.
Under the proposed contract, the higher rates would start kicking in with a 2 percent increase as of June 24, 2018; another 2 percent raise as of Jan. 6, 2019; and then a 16.5 percent increase as of June 23, 2019. Those raises would be retroactive.
Next UW System president likely to see $100K salary boost over Cross
The next UW System President will most likely get a yearly salary over $625,000, a UW System spokesman told WisPolitics.com today.
Meanwhile, regents approved a 2 percent raise for all 13 UW System chancellors during today's Board of Regents meeting.
Current UW System President Ray Cross' salary began at $525,000. He declined all board-approved pay increases throughout his tenure, which began in February 2014.
Spokesman Mark Pitsch said Cross' salary this year would've been $626,877, were he to have received an average increase of 3 percent for each of the last six years. He said the next president would probably receive a salary exceeding $625,000 "to ensure competitiveness."
Cross announced in October he would retire from his position once a successor has been found.
UW System Board of Regents President Andrew Petersen appointed a nine-member committee to conduct an internal and national search for Cross' replacement. Regent Vice-President Michael Grebe chairs the committee.
Petersen announced in a regents meeting today the board hired the Pennsylvania-based firm Storbeck/Pimentel & Associates to assist the committee in the search process.
Pitsch said Storbeck/Pimentel will receive compensation equivalent to one-third of a successful hire's first-year salary. The current board-approved salary range is between $489,334 and $734,000. The firm's fee would then range from $161,480 to $242,220.
The raises the board approved today for all 13 UW System chancellors will vary between $4,488 and $11,652, with UW Madison Chancellor Rebecca Blank receiving the highest salary boost from $582,617 to $594,269.
The board previously gave chancellors a 6 to 12 percent raise in 2018.
Walker family purchases $680K condo on Pewaukee Lake
Former Gov. Scott Walker and his wife Tonette have purchased a $680,000 condo on Pewaukee Lake, according to a listing of real estate transactions in the Milwaukee Business Journal.
The Zillow.com listing for the three-bedroom, four-bathroom property on Pewaukee Lake described it  as a "spectacular 3000 square foot Villa" on the water that "works like a single family condo offering towering ceilings, floor to ceiling walls of glass windows, lake views from nearly every room, 2 fireplaces, 2 master bedroom suites, a finished a walk-out, polished hardwood floors, 2 decks and a private boat slip." The property includes association dues of $425 a month, according to the listing.
After leaving office in January, the Walkers moved into a downtown Milwaukee condo. Since then, he has accepted positions as fundraising chair for the National Republican Redistricting Trust and with a national effort to approve a balanced budget amendment to the U.S. Constitution.
Walker also is president-elect of Young America's Foundation in early 2021. When that job was announced, Walker said he planned to look for a residence in northern Virginia while maintaining one in Wisconsin.
The Walkers purchased the property from the Luther G. and Eileen A. Sander Trust. The Ethics Commission's database of campaign contributions shows an Eileen A. Sander that listed the same address in Pewaukee donated $80 to the state Democratic Party during the failed attempt to recall Walker and another $50 to United Wisconsin, a PAC that played a role in the effort.
The database didn't list any contributions from Luther Sander.
Hughes: Broadband, housing, talent development 'big conversations' surrounding rural economic development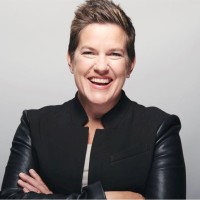 WEDC Secretary and CEO Missy Hughes highlighted broadband internet access, housing and talent development as the three "really big conversations" surrounding rural economic development in Wisconsin.
Speaking at a WisPolitics.com luncheon in Madison, Hughes said she had firsthand experience with two of those conversations.
Hughes, who started the job Oct. 1 after working as general counsel and chief mission officer for food co-op Organic Valley,  said her family faced "obstacles" after moving in 2003 from Colorado to rural Wisconsin, including finding a house. The property the family ultimately settled on, she said, was badly in need of renovation.
And 16 years later, her house in western Wisconsin's Viroqua,  still doesn't have broadband internet access.
"It's really annoying to try to get my email and to Google something; it slows everything down," she said.
The aging housing inventory in the rural areas of the state, Hughes said, also played a role in making small towns "not as attractive" to young families.
As such, she said it was a risk for a developer to "to come and be the first to put a shovel in the ground."
But she sees an opportunity for the state to "put a little bit of a finger on the scale" to incentivize housing and broadband development in rural areas in order to "interest people in moving there."
"It's risky to move to a rural community," she said, expanding on her own personal experience.
Hughes also highlighted her conversations with Gov. Tony Evers on rural development dating back to her time as a candidate for the WEDC job.
"One of the really interesting things that the governor and I talked about as I was going through the interview process and continuing forward is how can we take the tools that seem to have worked really well in Milwaukee and Madison and utilize those or do we need new tools for rural Wisconsin," she said.
But she noted that conversation was often flipped around as she highlighted the "vibrancy" of Viroqua. She said the Vernon County small town has not only managed to win back young talent that grew up in the area and moved away initially but also boasts a "Mecca" of food and beverage businesses.
"So how can you replicate that not only in other rural areas but also in urban areas?" she asked, noting Evers would "love to see" the revitalization of Viroqua's main street replicated in northern Milwaukee.
Moving forward, Hughes said Evers' focus on "connect(ing) the dots" encouraged her to work with other agencies to coordinate rural development efforts.
"I think we can really bring that together, whether it's in an office of rural prosperity or something like that," she said.
Listen to the audio here.
Week Ahead
Tuesday, Wednesday: The Natural Resources Board meets.
– Room G09, State Natural Resources Building, 101 S. Webster St., Madison.
Thursday: The Assembly Committee on Colleges and Universities holds a public hearing on a bill regarding free expression within the UW System.
– 10 a.m.: Room 140 BC, UW Oshkosh, 625 Pearl Ave., Oshkosh.
Political TV
(Check local listings for times in your area)
"UpFront" is a statewide commercial TV news magazine show airing Sundays around the state. This week's show, hosted by ADRIENNE PEDERSEN, features U.S. Rep. JIM SENSENBRENNER on impeachment, Gov. TONY EVERS on this week's school shootings and Dem state Rep. DAVID CROWLEY on his bid for Milwaukee County exec.
*See more here: http://www.wisn.com/upfront/
*Also view the show online each Monday at WisPolitics.com
"Rewind," a weekly show from WisconsinEye and WisPolitics.com, airs at 8 p.m. on Fridays and 10 a.m. on Sundays in addition to being available online. On this week's episode, WisPolitics.com's JR ROSS and WisconsinEye's STEVE WALTERS discuss elected officials' reactions to recent school violence incidents, the 7th CD special election, former Gov. SCOTT WALKER's WisPolitics.com/Milwaukee Press Club luncheon appearance, and the Elections Commission's request for legislative guidance on handling voters who may have moved.
*Watch the show here.
Wisconsin Public TV's "Here and Now" airs at 7:30 p.m. Fridays.
"For the Record" airs at 10:30 a.m. Sunday on WISC-TV in Madison. Host NEIL HEINEN interviews Madison Mayor SATYA RHODES-CONWAY.
"Capital City Sunday" airs at 9 a.m. Sunday on WKOW-TV in Madison, WAOW-TV in Wausau, WXOW-TV in La Crosse and WQOW-TV in Eau Claire. Host EMILEE FANNON interviews Dem AG JOSH KAUL; MASOOD AKHTAR, or Pardoned Citizens Assistance Program, former Corrections Secretary ED WALL; and AMY BARRILLEAUX, of the Madison Water Utility.
"The Insiders" is a weekly WisOpinion.com web show featuring former Democratic Senate Majority Leader CHUCK CHVALA and former Republican Assembly Speaker SCOTT JENSEN.  This week, the two discuss who may replace Sen. SCOTT FITZGERALD as Senate majority leader if he wins his 5th CD bid and the GOP retains control of the chamber next fall.
*Watch the show or listen to the audio here.
In another episode, Chvala and Jensen discuss the career and legacy of former WEAC executive director MORRIS ANDREWS, who died in October at age 83.
*Watch the show here.
Names in the News
Send items to staff@wispolitics.com
A Jan. 23 WisPolitics.com luncheon at the Madison Club features Attorney General JOSH KAUL. The Dem AG, in office for about a year,  will discuss his work fighting drug addiction, gun violence, water pollution and more. Sponsored by: Husch Blackwell, American Family Insurance, Xcel Energy, Walmart, AARP Wisconsin and the Wisconsin Hospital Association. Register here.
The annual Wisconsin Statesmanship Reception, organized by WMC, WEAC and Godfrey Kahn, is slated for Wednesday from 5 p.m. to 7 p.m. at the Madison Club.  The event is "intended to help bridge Wisconsin's political and ideological divisions. For more information, contact Alison at marketing@gklaw.com
Dane County Board Chair SHARON CORRIGAN will not seek reelection in 2020. She announced her plans Monday in a letter to supervisors. Corrigan served six years as chair and 10 total on the board. In the letter, she said she is "particularly proud of our accomplishments" during her tenure, such as the redevelopment of the Alliant Energy Center, land and lakes protections, criminal justice reform and increasing housing availability. The primary to fill her seat is Feb. 18 and the general is March 7.
Gov. TONY EVERS this week appointed MELISSA INLOW to be Clark County district attorney. Inlow served as a criminal prosecutor for over a decade and currently works as an assistant district attorney for La Crosse County. Her appointment fills a vacancy created by the resignation of former Clark County DA KERRA STUMBRIS on Oct. 27. The term expires January 2021.
Evers has appointed MELISSA BALDAUFF, his chief of staff for communications, as a domestic abuse knowledge representative on the Council on Domestic Abuse. Her term runs through July 1, 2022.
Longtime WISC-TV Capitol Reporter JESSICA ARP is leaving to join the University of Wisconsin Foundation and Alumni Association as a communications manager. She worked at the station for the last 15 years.
The Wisconsin Conservation Hall of Fame recently announced the selection of top conservation leaders for induction into the hall on April 25, 2020 at SentryWorld in Stevens Point. They include STANLEY TEMPLE, professor emeritus in the UW–Madison Department of Forest and Wildlife Ecology, and STEPHEN BORN, professor emeritus in the UW–Madison Department of Planning and Landscape Architecture (formerly Department of Urban and Regional Planning). See more here.
Endorsements: The following is a list of recent endorsements, based on emails received by WisPolitics.com:
— 7th CD
TOM TIFFANY: Associated Builders and Contractors of Wisconsin.
JASON CHURCH: Texas U.S. Rep. DAN CRENSHAW.
— U.S. President
ELIZABETH WARREN: Rep. GRETA NEUBAUER of Racine.
Lobbyist Watch
Five changes were made to the lobbying registry in the past 10 days.
Follow this link for the complete list.