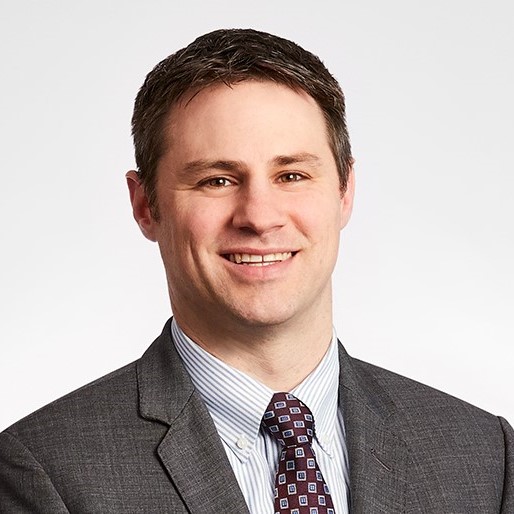 Wisconsin GOP Chair Andrew Hitt says the party had no choice but to go ahead with an in-person state convention this weekend.
One, the party constitution demands it. Two, he argues, the state can't simply shut down again while it deals with COVID-19 so the party needs to figure out how to operate in that landscape.
This weekend's convention in Green Bay has been dramatically scaled back from what the party originally envisioned heading into an election year. Rather than the 1,200 the party said showed up for the 2016 convention, Hitt is expecting around 300.
There also will be a series of safety precautions, including the party making masks available to all attendees. Still, it will be one of the first high-profile indoor political gatherings in the state since the COVID-19 pandemic began. It also comes as Wisconsin and national Dems shifted their conventions to virtual affairs, while the RNC is still working on the logistics of moving its national convention to Jacksonville, Fla. 
"I think there is a realization by a lot of our county chairs and our grassroots activists and leaders that we need to learn how to function with this, how to live with this right now or there's not going to be anything to come back to," Hitt told WisPolitics.com in an interview, arguing continued shutdowns would destroy the state's economy.
The convention also comes as President Trump's poll numbers have dipped significantly in Wisconsin compared to surveys taken before the pandemic. Late last month, the Marquette University Law School Poll had presumptive Dem nominee Joe Biden up 8 points, the New York Times/Siena College survey had the presumptive Dem nominee up 11 and the conservative Restoration PAC found a 16.5-point spread. The president's numbers have also dropped in national polls.
But Hitt said everything he sees on the ground suggests another razor-thin margin in Wisconsin this fall. He also dismissed the polling gaps that have emerged, saying they and the chatter about how Trump could take down numerous GOP candidates with him is "almost eerily reminiscent" of the national discussion in the final months heading into the 2016 election.
He acknowledged anytime the party has an incumbent president, the election is going to be a referendum on the occupant of the White House. Still, he said the party's task is to tout Trump's accomplishments on the economy before the pandemic hit and his efforts since to bring the economy back while also providing a contrast between Trump and Biden.
"It's a purple state. I don't think this is going to be a landslide by any stretch," Hitt said. "I think it's' going to come down to execution. I think it's going to come down to organization. But I'm very comfortable with where we're at. I'm very comfortable with the plan that we've put in place and the execution of that plan."
That plan includes staffing up earlier than the party has in years past, bringing in a state director in July 2019 rather than this past February, as it would in a typical election year. Hitt said the party also isn't ceding any territory to Dems. For example, the party has opened an office in a predominantly African American neighborhood in Milwaukee, accusing Dems of taking Black and Hispanic voters for granted. It's also working to attract college-age voters, who have trended Dem in past elections.
That work is going on as the party also seeks to shore up its base in suburban areas, where Hitt acknowledged there's been some "softening."
It's all part of building what Hitt said is likely the party's largest team ever while the state GOP has worked to fix the issues that were identified in a postmortem conducted after former Gov. Scott Walker lost reelection in 2018.
That report found the party became too reliant on consultants and TV ads at the expense of the grassroots. It also identified questionable spending decisions.
Hitt said some of the corrections include putting more resources into the grassroots and local party officials. That includes the creation of what Hitt called the chairman's toolbox, which provides county chairs talking points, social media graphics and a how-to manual on running a more effective organization.
Part of the party's message dovetails with Trump's dire warnings of a Dem Party that's veered to socialism. To underscore that, the speakers at this weekend's convention include Carthage College economics Professor Yuri Maltsev, who defected to the U.S. in 1989 from Russia. Hitt said Maltsev will provide a first-hand experience for activists over the risks of socialism.
 "Ultimately, it's a choice," Hitt said. "There is a very clear choice that voters are going to have I think in the fall. Do we want a president who believes in freedom, believes in economic opportunity, believes in the private sector, believes in capitalism, or do we want a president like Joe Biden who thinks government is the solution to everything?"
Listen to the full interview here.