Quotes of the Week
What that means is that those kids have to stay at Lincoln Hills, and what that means is that facility stays open. This motion is the dead end.
– Rep. Evan Goyke, who helped author legislation to close Lincoln Hills and Copper Lake youth prisons, slamming the Joint Finance Committee's decision to reject funding for state-run replacement facilities in Milwaukee and Outagamie counties. The JFC approved spending for county-run facilities in Brown, Dane and Racine counties. The panel also approved part of Milwaukee County's plan, but struck $8.4 million that would have gone toward leasing space for the facility. 
Lincoln Hills and our current juvenile justice system wasn't created overnight. I don't think it's unreasonable that it's going to take a couple of budgets to make the sizable investment that's involved in this.
– Rep. Mark Born, R-Beaver Dam.
The action today will ensure that nothing happens this session on testing rape kits. That's a decision (Vos) has made, denying justice to victims.
– Assembly Minority Leader Gordon Hintz, D-Oshkosh, on an Assembly committee passing a version of a bill regarding the testing of sexual assault kits that contained what he called "poison pill" provisions. In addition to regulating the storage and testing of the kits, the Assembly GOP bill includes provisions such as a requirement that law enforcement must notify U.S. Immigration and Customs Enforcement if people not authorized to be in the country are arrested for sexual assault. It also would allow sexual assault victims to enter the state's school voucher program even if they don't meet other eligibility requirements. 
Allowing for school choice to be triggered at that moment seems to me to be compassionate.
– Assembly Speaker Robin Vos, R-Rochester.  
Political Stock Report
–A collection of insider opinion–
(Feb. 8 – 14, 2020)
Rising: 7th CD spending, troopers, tax talk
Mixed: DNC bar time, Dan Kapanke, youth prisons
Falling: Dual ballots, Wisconsin Hmong 
Rising
7th CD spending: It's rare to see this kind of spending on independent expenditures in a general election for a U.S. House seat in Wisconsin, let alone a GOP primary for what's generally considered a safe Republican seat. Still, outside groups have spent nearly $2.7 million on IEs as Jason Church and Tom Tiffany jockey for the GOP nomination for the northern Wisconsin district. There's nothing that compares over the past decade of Wisconsin congressional primaries. No independent expenditures were reported to the FEC ahead of the 2012 Dem primary for the 2nd CD as Mark Pocan beat Kelda Roys and went on to win the open seat that fall. In the three-way, 2014 GOP primary for the 6th CD, just $6,100 in independent expenditures were reported backing Joe Leibham as fellow Republican Glenn Grothman won the race and then the general election that November. And in 2016, one group spent $46,660 ahead of the GOP primary in the open 8th CD backing Mike Gallagher as he went on to beat fellow Republican Frank Lasee that August and then took the open seat in November. But as of Friday, Church and Tiffany each have seen more than $1.3 million in spending to boost their campaigns. And that's not including the six-figure buy the Chamber of Commerce laid down for Tiffany that doesn't have to be reported because it's an issue ad. Insiders say Tiffany has a record after a decade in the Legislature that has won him the favor of groups such as the Chamber of Commerce, which is affiliated with Wisconsin Manufacturers & Commerce, and Americans for Prosperity. Church, who lost both legs after being injured by an IED during his service in Afghanistan, has attracted the attention of groups supporting veterans as well as fellow Republicans who have served. It's also the only race going right now nationally, and the operatives involved in the race have deep connections that have helped attract attention. Add it all up, and it could go down as the most expensive House primary in Wisconsin history in terms of independent expenditures.
Troopers: Wisconsin State Troopers are finally in line to get their raise. It's just not as much as they originally had hoped. Two months after the GOP-controlled Joint Committee on Employment Relations passed on giving troopers a raise of more than 21 percent, it signs off on a 9.9 percent boost. Back in December, Assembly Speaker Robin Vos, R-Rochester, said the original deal negotiated by the Evers administration was too generous, suggesting GOP leaders would instead be open to something in the high single-digits. And the Evers administration comes back with a deal that stays just under that mark. The raise, if approved by the full Legislature, would be the first for troopers since 2015. Before that, they hadn't had a raise since 2009. And that has been part of the troopers' challenge, some say. Already lagging behind their peers in salary, they've negotiated two big pay raises to help make up for that and the gap between contracts. But in 2015, JCOER rejected a 17 percent pay hike the Walker administration had negotiated before settling on a 6 percent bump. And this bump would be less than half of what the Evers administration originally wanted. The new deal covers 2017-19, meaning it will already be expired by the time lawmakers sign off. In perhaps a sign that the boom-or-bust cycle could be coming to a close, Joint Finance Co-chair John Nygren, R-Marinette, asks during the JCOER meeting if there's a way to take a longer-term view of the troopers contract to avoid going "through this difficult conversation" every few years. And the union indicates it's more than happy to start negotiations now to avoid another drawn-out process. It probably would also produce less angst among some lawmakers over the size of the raises. Other state employees have seen budgets come and go without getting a raise, and they didn't get a nearly 10 percent bump to make up for it, some note. And there's some grumbling among Republicans about the size of the contract that will be before them. That also gets at another issue hurting the troopers, some say. There are lawmakers, particularly in southeastern Wisconsin, who aren't big fans of the State Patrol, period. They'd rather see that money going to fund their local sheriff's departments.
Tax talk: Gov. Tony Evers has thrown down his gauntlet. Now GOP lawmakers have done the same. With the legislative session winding down, will Evers acquiesce and sign the GOP tax plan? Or will he veto the proposal and bank the money for education funding in the next budget? Insiders say a veto would open up Dems yet again to being labeled anti-tax cuts as minority lawmakers hit the campaign trail. Even before the Legislative Fiscal Bureau announced new projections that the state will have an extra $451.9 million in the general fund thanks to a boost in tax collections, Senate Majority Leader Scott Fitzgerald, R-Juneau, was talking about putting any surplus into a property tax cut. So when Evers called for using some of the surplus for a $251.9 million education package, he earmarked $130 million of that to drive down property taxes in what some saw as a nod to Republicans. But GOP lawmakers were quick to dismiss the idea as simply an effort to grow government and have shown no interest in following Evers' call for a special session to take up the proposal. Instead, Assembly Republicans unveil their own $247.7 million plan with Fitzgerald quickly signaling his support. The plan is a mix of an income tax reduction, a personal property tax exemption and a debt payment of $100 million. Republicans are moving quickly on the plan with votes in both houses next week, setting up a potential showdown with Evers' veto pen. Some Republicans warn Dems voting against the package or Evers vetoing it will provide a contrast between the two parties: When there's a surplus, Republicans want to send it back to taxpayers, while Dems want to keep it for the government. Still, Dems note they've heard it before. Evers vetoed an earlier income tax package that Republicans approved before signing a different version in the budget. But the Dems who voted against the bill and the budget have already been knocked as tax-and-spend liberals. One vote on a tax bill isn't going to change that. Likewise, some note Dems will never get credit as tax-cutters, just like Republicans don't get props when they pump more money into education. But strategists say if Evers is going to veto the bill, his administration will need to provide cover for Dem lawmakers fighting a Republican push for veto-proof majorities. They say he can't allow them to vote against the legislation and then sign it. What's more, if he wants them to vote against it, his administration needs to provide clear messaging that they see this as Republicans favoring a corporate tax cut over education. Some suggest an early indication of Evers' stance will come when the bills hit the floor. If a significant number of Dems vote for it in both houses, take it as a sign the guv will OK it, some suggest.
Mixed
DNC bar time: Backers of legislation to extend bar time to 4 a.m. during the Democratic National Convention may have done enough to get the bill through the Assembly. But it's still not a done deal in the Senate with rumblings of concerns from various GOP members about the precedent, the possible impact on drunken driving and the boost to a Democratic event. It's also another reminder of the end-of-session crunch every two years as various special interests rush to get their priorities through the Legislature. This year's lengthy list ranges from the DNC bill to a farm aid package, new regulations for pharmacy benefit managers, a water quality package and a last-minute tax cut proposal. There's also a new dynamic in play with insiders watching the Senate closely now that Majority Leader Scott Fitzgerald is splitting his attention between the Capitol and his bid for the 5th CD. Can he juggle the two jobs and continue his deft touch at closing the deal with his members? The idea of extending bar hours in the Milwaukee area for the DNC quickly went from a clean idea to a Christmas tree of alcohol proposals, much to the chagrin of convention organizers. It didn't take long before provisions were added on wedding barns and the hours for wineries and breweries, among others. It's simply what happens anytime lawmakers touch alcohol policies, insiders say. But a contentious public hearing in the Assembly resulted in the bill being pared to three provisions: allowing municipalities to permit or deny a restaurant or bar's request to stay open until 4 a.m. from July 13 to July 17; authorizing the Department of Revenue to issue retail liquor licenses to State Fair Park and Road America; and setting new limits on when breweries can sell beer to line them up with taverns. But insiders say even those changes may not be enough to get it through the Senate. There are Republicans who are questioning the wisdom of allowing bars statewide — not just in the Milwaukee area — to stay open until 4 a.m. What's more, some in GOP circles don't see the need to go out of the way to essentially help Dems throw a better party. But backers express frustration at those arguments. Ohio did it for Cleveland and Pennsylvania for Philadelphia ahead of the 2016 conventions. If Wisconsin doesn't follow suit, it would make the Legislature look partisan and small, critics say. Sure, it's the Dem convention this year. But if Milwaukee pulls this off and people have a good time, it wouldn't be a shock to see Republicans come calling someday to help their convention, too. The bill is up for a vote in the Assembly soon. But insiders will be watching to see if the Senate bothers to take it up. Or if it does, will Republicans strip out more proposals for a cleaner bill and send it back? It's just one of several potential dramas in the Senate as adjournment approaches. Typically, Fitzgerald has allowed his caucus to find its way toward a solution before stepping in to close the deal. But with so many issues up in the air and a congressional campaign to run, it will be that much more intriguing to see if he can seal the deal on some of these big issues, insiders say.
Dan Kapanke: The former GOP state senator hopes the third time is the charm. But he may need another flawed Dem presidential candidate at the top of the ticket to have a shot at finally beating Jennifer Shilling. Kapanke's announcement that he's running for his old seat in the La Crosse area comes as no surprise. After all, Senate Majority Leader Scott Fitzgerald, R-Juneau, all but said Kapanke was in during an October WisPolitics.com luncheon. And it's easy for insiders to see why Kapanke would be back again. After losing the seat to Shilling, D-La Crosse, in a 2011 recall election, he fell short by just 61 votes in 2016. Some Republicans believe Kapanke is their best shot at winning the seat. He is well known in the community as owner of the La Crosse Loggers, a summer baseball team for college players, and some believe there's a feeling of regret among voters for recalling Kapanke in the first place. He just happened to get caught up in that initial furor over Act 10 and didn't have an opportunity for voters to fully assess the rolling back of collective bargaining powers for most public employees. Still, Kapanke comes with some baggage. He lost a bid for the 3rd CD in 2010 as he was hit for the ethics violation he committed while in the state Senate for using money from a charitable foundation to pay for installing lights at the Loggers field. He's also lost three races in the past decade and is seeking yet another rematch with Shilling. Voters sometimes aren't big fans of candidates who can't get the hint. But what might really drive the results is what happens at the top of the ticket. Shilling won that 2011 match-up with 55.4 percent of the vote before eking out the 61-vote win in 2016. The difference, insiders say, was simply a matter of motivation, and in 2016 it was all about Hillary Clinton. Whereas Barack Obama won the Senate seat with 57.1 percent of the vote in 2012, Clinton took just 48.3 percent there four years ago as Donald Trump won the 3rd CD. This is a prime example of the fears some Dems have over how their presidential nominee will play down-ballot this fall. If that candidate gets back to Obama's numbers in the district, it's hard to see a path for Kapanke. That's just too much of an advantage at the top of the ticket. But if it's in the Clinton range, all bets are off. Insiders also note it's likely Shilling won't be as focused this fall as she was in 2016 on other Senate races. Then, some Dems were expecting the bottom to fall out for Trump. But he instead led a rural wave that picked off then-state Sen. Julie Lassa, D-Stevens Point, and helped other GOP targets cruise to reelection. Insiders expect Sen. Patty Schachtner, D-Somerset, to face a difficult path to reelection considering Trump won her district by 17 points four years ago. And with Sen. Dave Hansen, D-Green Bay, retiring, it makes holding that GOP-leaning seat that much more difficult. That could mean Shilling's seat could be all that stands between Republicans and a two-thirds majority in the Senate. It also means she'd be justified in spending just about every dollar the State Senate Democratic Committee has on defending her seat, some say.
Youth prisons: The Joint Finance Committee votes this week to move forward with county-run youth lockups, taking the next step forward on one piece of a three-pronged plan to shut down the troubled Lincoln Hills and Copper Lake youth prison. But the panel also punts on two state-run "Type 1" facilities that represent a second piece of the plan, leading Correction Secretary Kevin Carr to tell reporters it's "very unlikely" Lincoln Hills can be closed by the mid-2021 deadline. All four counties approved to partner with the state mirror those comments, saying delays in getting JFC approval mean they are nearly four months behind schedule and won't be able to build the new facilities in time. And Milwaukee County floats the idea of pulling out of the partnership entirely after the budget panel votes to cut roughly a third of its funding, which slashes its estimated capacity by more than half. Insiders largely agree with Co-chair John Nygren's assessment that officials from the state's most populous county "did not have their crap together" when they submitted their original plan. To some, that forced the Marinette Republican's committee to nix funding for a legally questionable leasing proposal. But others note the panel of Evers administration officials and lawmakers who were tasked with helping counties develop the plans had already flagged the proposal as potentially unviable. Milwaukee County submits a backup plan that spends roughly the same amount of money and has roughly the same capacity but takes out the leasing aspect. The price tag for all four county-run facilities exceeds its budget by about $31 million, but LFB identifies $37 million that isn't spoken for in state statutes after Gov. Tony Evers used his partial-veto authority in the state budget. With money to cover either Milwaukee County proposal, some say, why cut down on capacity when that's where over 70 percent of the youth eligible to be housed in the new county-run facilities are from? And if the Building Commission chooses to put a large chunk of the money freed up by Evers' vetoes into the county-run facilities after JFC already voted last year to do the same thing with the funding for the state-run facilities, where is the roughly $75 million for those Type 1 facilities coming from, some ask. And what about the $15 million for a mental health facility in Dane County, the last prong of the plan? Money for that project was also rolled into the county facility budget by JFC after county projections came in far higher than expected. The bottom line, insiders say, is lawmakers will have to cut a near nine-figure check and kick back the deadline to close Lincoln Hills for a second time if they want to proceed under the current plan.
*Read more about county concerns in an item below.
Falling
Dual ballots: The Elections Commission unanimously agrees that sending two ballots to more than 81,000 absentee voters for the upcoming spring election doesn't work. It also underscores, some say, that the dates of Wisconsin's spring elections don't work when it comes to complying with state and federal law. State law requires absentee ballots for presidential elections to be sent to voters 47 days prior to the general election, and a U.S. law mandates they go out to military and overseas voters at least 45 days before a federal election. Just one hitch: There are only 49 days between the state's February primary and the April general election. That means there's not enough time to confirm results of the primary, print the ballots and get them off to voters in time. That prompted agency staff to use a two-ballot approach that it's used before with a much smaller universe of voters: a so-called "A" ballot with only the presidential primary; and a "B" ballot with the presidential primary, state and local races. Under the proposal, voters receiving the ballots would have been told to fully fill out and return both, according to the instructions WEC requested clerks include with the ballots. If both ballots were returned, only the B ballot would be counted. But Elections Commission members say using that approach with 81,000 voters in the spring election is insanity. They instead vote to proceed with the approach employed during the 2012 and 2016 spring presidential primaries, in which only one ballot would be sent to voters who requested to vote absentee. But the move would all but guarantee absentee ballots will be sent after the deadline mandated in state law. It also opens up county and local clerks to complaints and potential lawsuits, creating a situation where state elections officials would be forced to rule action taken by those clerks under WEC guidance violates an "unambiguous" state law. But some say it's better than the alternative. Fresh off the heels of the debacle in Iowa with the Dem presidential caucus, the last thing the state needs is a confusing ballot and the risk of becoming the next national laughingstock, particularly with the heightened concerns about the integrity of election results. This approach might get the state through the spring unscathed. But then what? Wisconsin was forced to move its fall primary to August in 2012 due to the federal law on overseas and military voters. The window between the old September primary and November general election just wasn't long enough. And while the presidential primary only rolls around once every four years, it's also not an isolated issue. Gov. Tony Evers has been knocked incessantly by Republicans for setting dates for the special election in the 7th CD only to pull them back and set new ones. That produced a Feb. 18 primary and a May 12 general election, prompting slams from Republicans that Evers is trying to drive down turnout with a rare May election. But he also couldn't line up both elections with the February and April contests because of the federal absentee ballot law. While the state may have dodged a bullet with the ballot mess this spring, it will be up to the Legislature to address the spring dates to avoid future problems, some say.
Wisconsin Hmong: Advocates are sounding the alarm amid reports the Trump administration is looking at deporting Hmong and Lao residents in the U.S. who haven't become citizens and have committed crimes or have deportation orders against them. U.S. Rep. Betty McCollum, D-Minn., first raised the issue in a Feb. 3 letter to Secretary of State Mike Pompeo after he met with the Lao foreign minister. Gov. Tony Evers then followed with a letter to Pompeo urging him to reconsider any plans that would result in the deportation of Hmong people living in Wisconsin. Evers wrote the Trump administration's "veiled negotiations are sowing fear into Hmong communities across Wisconsin." Hmong residents began arriving here after fighting alongside American soldiers in Vietnam, and Wisconsin is home to more than 49,000 Hmong residents, about one-fifth of the 249,000 living in the U.S.
Assembly GOP plan would use budget surplus for tax cuts, debt repayment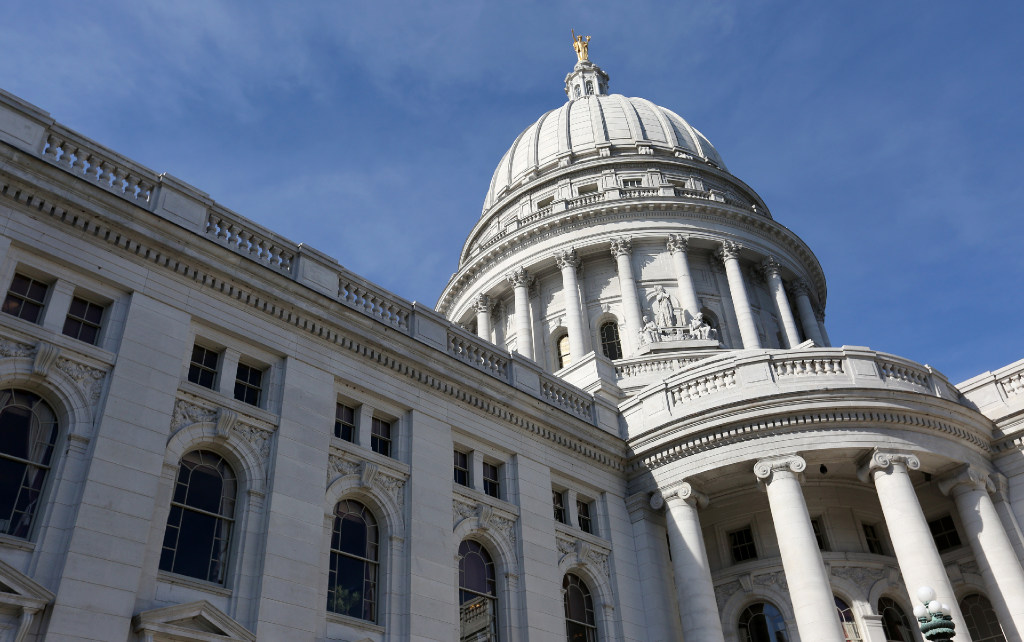 Assembly Republicans today unveiled their plan to use a projected budget surplus to cut taxes and pay down debt.
The Legislative Fiscal Bureau estimated the proposal would cut taxes for Wisconsin citizens and businesses by $247.7 million in 2020-21.
Rep. Joan Ballweg, R-Markesan, told reporters at a Capitol news conference the plan would save taxpayers money by increasing the maximum income tax deduction from 11.4 percent to 13.2 percent, offer a personal property tax exemption for manufacturers and put $100 million toward paying down outstanding debt.
"We have a track record here in the Republican-controlled Legislature of returning surpluses to our taxpayers," Ballweg said.
But LFB also estimated the proposed cuts would end up lowering the amount of money going into the state's rainy day fund. It estimated the final transfer would leave the budget stabilization fund at $956 million, or about $124 million fewer than originally projected.
Ballweg said the tax cuts would reduce the state's income and thus reduce the statutory rainy day transfer. Another section of the proposal would cap rainy day fund transfers to 5 percent of general fund expenses at the time of the transfer. Any excess would be used to pay down GPR supported general obligation debt.
"Because of our good stewards of the resources and our strong economy, we have been able to build (the rainy day fund) up tremendously," she said. "We're right at that billion-dollar sweet spot."
A spokeswoman for Dem Gov. Tony Evers rejected the plan, contrasting it with the guv's call to return public schools to two-thirds state funding, increase mental health care in schools and provide $130 million in property tax relief.
"Unfortunately, Assembly Republicans made it clear today that they would rather break their promise to the people of our state than work together on funding our schools and reducing property taxes in Wisconsin," said Britt Cudaback in a written statement.
But Ballweg said she thought Republicans "did a pretty good job funding schools" in the 2019-21 budget that Evers signed last summer. She said the new proposal would still leave about $350 million in the general fund and they could discuss using that for school funding in the next budget.
Assembly lawmakers said they hope to send the proposal through the Joint Finance Committee on Monday and through the Assembly by Thursday, while the Senate plans to take it up Wednesday.
"After discussions with the Senate Republican caucus and Speaker Vos, I fully support the direction we're headed with this plan," Senate Majority Leader Scott Fitzgerald, R-Juneau, said in a statement. "Wisconsin Republicans are once again putting taxpayers first."
Outside money pours into 7th CD race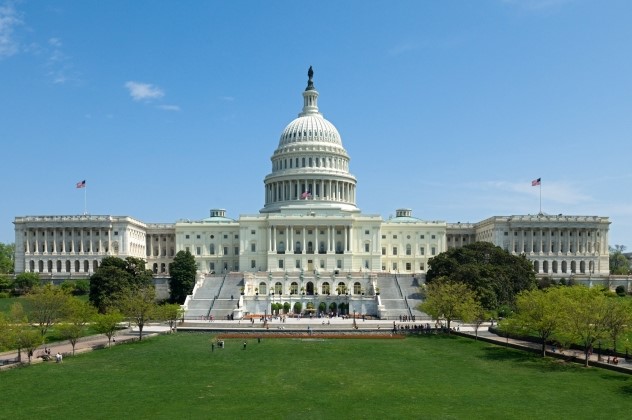 Outside money is pouring into Tuesday's race for the GOP nomination in northern Wisconsin's 7th CD.
And the money is largely flowing from donors outside Wisconsin — at least the money that's been reported.
Since Jan. 1, outside groups have dropped nearly $2.7 million on independent expenditures in support of Jason Church or Tom Tiffany in the race. It is — by far — the most outside groups have spent on a primary for a Wisconsin House seat in the past decade. Either Tiffany or Church will face the Dem primary winner in a general election on May 12 to decide the successor to former GOP Congressman Sean Duffy.
A WisPolitics.com check of FEC reports shows the nine groups that had reported IEs by Thursday have detailed just a handful of donations from Wisconsin since Sept. 1, which was shortly after Duffy announced plans to retire.
The groups backing Church have disclosed little detail about their fundraising over that span.
With Honor Fund Inc., which bills itself as a "cross-partisan movement dedicated to promoting and advancing principled veteran leadership in elected public service," reported $1.3 million during the fourth quarter. That includes two dozen individual donations, none from a Wisconsin address, while $575,000 was from the Walton family, of Wal-Mart fame.
The group previously was linked to Amazon CEO Jeff Bezos in the 2018 cycle as he donated more than $10 million to the group, which listed no donations from him in the fourth quarter of 2019.
It's spent $563,264 on media placement and ad production in the 7th CD.
Meanwhile, The Guardian Fund listed $1,831 donations from Wisconsin residents in the fourth quarter, along with a $5,000 donation from Church's campaign in November. The group has reported $20,000 in social media backing Church.
Meanwhile, the American Patriots PAC listed no donations in its latest filing with the FEC, and the Patriot Action Fund didn't file any finance reports last year.
The American Patriots PAC has spent $312,745 on media backing Church, while the Patriot Action Fund has reported $63,125 on TV.
Two other groups weighing in on the race were created in the last six weeks. Seniors for Affordable Health Care registered with the FEC Dec. 27, while Americans 4 Security PAC filed its statement of organization Jan. 6.
Americans 4 Security PAC listed $100,000 in donations from With Honor Fund Inc. It also listed $105,000 from Americans 4 Security Inc., which shares the same address as Americans 4 Security PAC in Marshfield.
Americans 4 Security PAC has spent $345,051 supporting Church.
Meanwhile, Seniors for Affordable Health Care PAC, which listed a St. Croix Falls address, reported a single contribution of $11,360 from Americans 4 Security Inc.
The group has reported a mail piece worth $11,360 backing Church.
The organizations supporting Tiffany have a more national flavor — and have detailed more Wisconsin connections.
Club for Growth Action has been the biggest spender on behalf of Tiffany with $818,017 in IEs reported by Friday afternoon. The group reported $4.3 million in receipts during the fourth quarter, including a combined $610 from two Wisconsin retirees.
The group's biggest donors during the period were a doctor, jeweler and retiree from Alabama who combined to give $3.5 million.
Meanwhile, House Freedom Action has spent $320,152 on the race backing Tiffany and reported $3.3 million in receipts during the final three months of 2019.
The biggest donation was $1.8 million from a Florida retiree; no Wisconsin donations were listed. But Illinois businessman Dick Uihlein, who has become an influential donor in Wisconsin politics, gave the group $100,000 on Sept. 9, the day before Tiffany officially launched his campaign.
Uihlein also has a history of donating to Club for Growth Action.
House Freedom Fund, which lists the same address and treasurer as House Freedom Action, listed more than 12,000 donations during the fourth quarter. The largest Wisconsin contribution it received was $300, and it spent $15,006 backing Tiffany through direct mail and email marketing, while also reporting costs to process donations.
Americans for Prosperity Action Inc., which has spent $174,258 backing Tiffany, listed one Wisconsin donation of $250 during the fourth quarter as it raised nearly $5 million over the three-month period.
New negative TV ads launched in the 7th CD GOP primary
GOP candidates Jason Church and Tom Tiffany are both being hit with new negative TV ads as their primary for the 7th CD heads into the final days.
Club for Growth Action, which is backing Tiffany in the race, is knocking Church for donating to the campaign of Dem Max Rosen, who won a House seat in 2018.
Meanwhile, Americans 4 Security PAC is hitting Tiffany as a career politician who previously opposed President Trump.
Both candidates have sought to link themselves to the president in the race.
Club for Growth Action filed new reports with the FEC this week showing it spent $157,600 on a TV buy and another $14,112 on radio. The group said it is adding more to the TV ad and the radio spot includes a similar message.
Meanwhile, Americans 4 Security PAC is spending $135,000 on its spot, which also praises Church.
The narrator says Church is a "combat veteran that will have President Trump's back" and has been with him since "day one." But the narrator says Tiffany is a career politician who opposed Trump, while his "big-money backers" spent millions trying to stop the president.
"We just can't trust a Madison insider to clean up the swamp," the narrator says.
The Club for Growth Action ad focuses on Church's donation to Rosen, who the spot notes voted to impeach Trump. The narrator says Rosen sides with Nancy Pelosi 96 percent of the time.
"Church served our country well," the narrator says. "But if he backed a liberal for Congress, can you count on him to serve you in Washington?"
See Americans 4 Security ad here.
See the Club for Growth Action spot here.
Donors give to Tiffany's 7th CD campaign after state account contributions refunded
State Sen. Tom Tiffany returned $51,195 in donations to his state campaign after he announced plans in September to run for the 7th CD.
A WisPolitics.com check of campaign finance reports shows about 90 percent of those donors cut a check to his congressional bid. More often than not, they also upped their contribution.
The review found donors who got a refund from Tiffany's state campaign have given his congressional bid about $92,000 either on their own or through a spouse
Candidates for federal office can't transfer funds from a committee for state or local office. Instead, the FEC encourages state candidates running for federal office to refund donations and then coordinate with contributors to give to the new account.
Also, federal candidates can accept up to $5,600 per donor — split evenly between the primary and general election — compared to a cap of $2,000 for contributions to state Senate campaigns.
In several instances, two returned donations from the state account turned into one contribution to the federal campaign.
For example, Duane and Judy Domaszek, of Minocqua, each received back $500 donations to Tiffany's state campaign on Oct. 2, days after Judy Domaszek sent Tiffany's congressional campaign a $2,800 contribution.
Meanwhile, Henry Gilbertson, of Hurley, had a $500 donation returned to him on Nov. 1, about two weeks after Norene Gilbertson, of the same address, gave Tiffany's congressional campaign $1,000.
All told, about a dozen state donors who received a refund hadn't donated to Tiffany's federal account by Jan. 29, the close of the most recent reporting period. Of those, three of the state donations were returned due to insufficient funds.
Youth lockups unlikely to be ready by July 2021 deadline, county officials say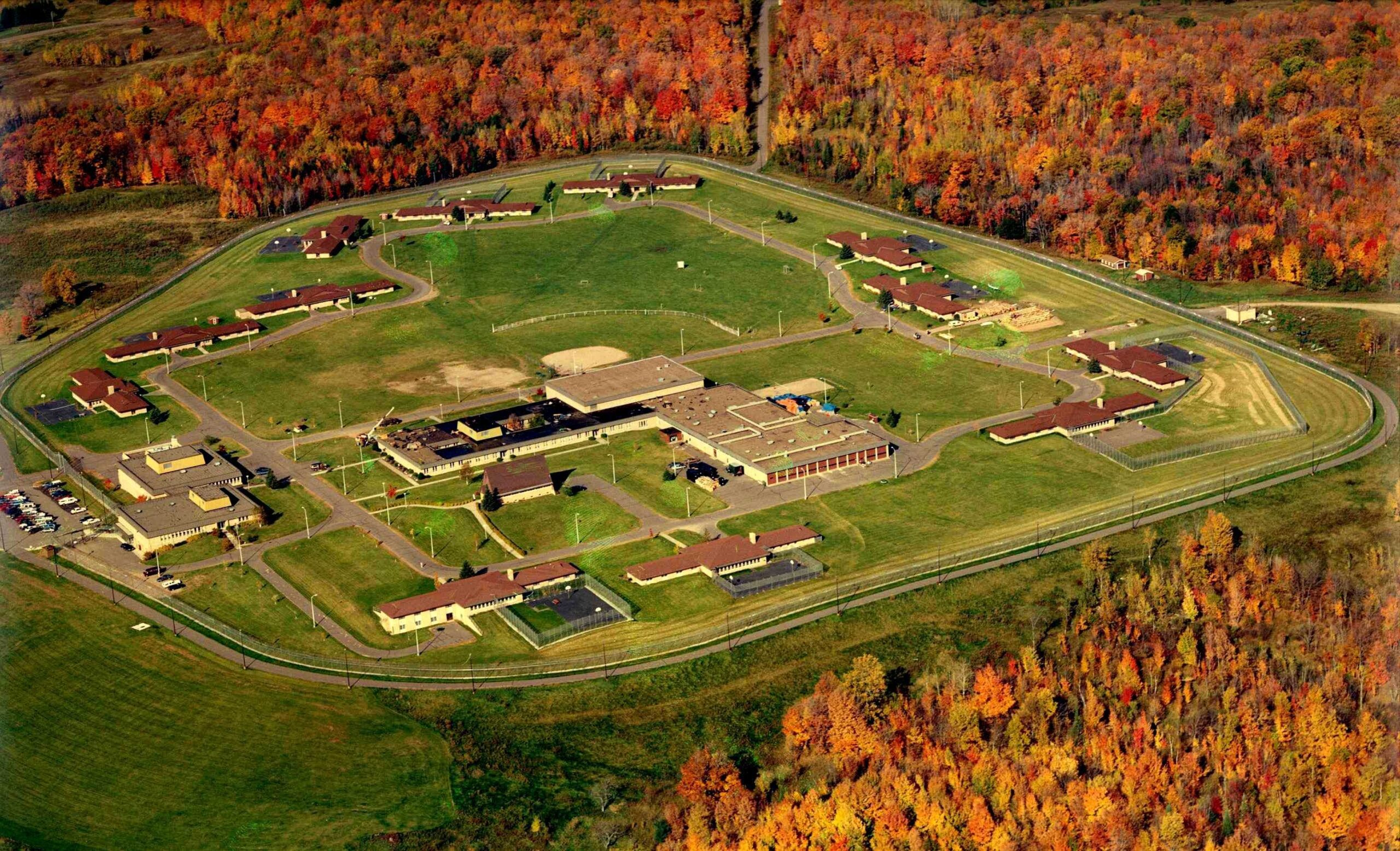 After the Joint Finance Committee cut $8.4 million from Milwaukee County's plan to build new youth lockups as part of a revamped state juvenile justice system, local officials say they won't be able to meet a mid-2021 deadline and question whether they'll move forward with the partnership at all.
But Milwaukee County isn't alone.
Officials from the three other counties approved for the partnership told WisPolitics.com this week they won't have their facilities up and running ahead of the July 2021 deadline mandated in state law.
"I consider (JFC's action) to be a step in the right direction, but it's just one more step," Erik Pritzl, the Brown County Human Services executive director, told WisPolitics.com. "Given the scope of this project, I'd don't think it's very realistic to meet a July 1 (2021) deadline."
Dane County Juvenile Court Administrator John Bauman agreed. Even though Dane County has by far the smallest project in terms of both scope and price tag, Bauman told WisPolitics.com there is "no chance" his jurisdiction hits the deadline.
"Our original timeline was if (JFC approved the projects) last October, early 2021 would have been feasible," he said. "The latest timeline projected out would be somewhere in September or October."
Lawmakers and former Gov. Scott Walker signed off on a plan in 2018 to close the troubled Lincoln Hills and Copper Lake facility in northern Wisconsin.
The plan aimed to put offenders closer to home. Elements of the plan: $80 million solution to replace the Lincoln County facility; $40 million in bonding to pay between 95 to 100 percent of the construction costs for regional, county-run Secure Residential Care Centers for Children and Youth for less serious juvenile offenders; $25 million in bonding for two new state-run "Type 1" facilities to house Serious Juvenile Offenders; and a $15 million in bonding revamp of the state-run Mendota Juvenile Treatment Center in Dane County to help young offenders struggling with their mental health.
But the process had been plagued by delays and cost projections that have come in more than $30 million higher than expected. Those issues forced lawmakers this summer to pass a six-month extension to the original deadline to shut down Lincoln Hills and separately roll the funding for the state-run facilities into county-run SRCCCYs.
Still, the revamped $80 million budget for county-run facilities fell short of the roughly $111 million price tags approved by a panel of Evers administration officials and lawmakers for lockups in Brown, Dane, Milwaukee and Racine counties.
The Joint Finance Committee voted along party lines earlier this week to largely approve proposals from those four counties but chose to cut $8.4 million from a Milwaukee County proposal to lease space that was deemed legally questionable by the Juvenile Justice Grant Committee. Because Act 185 allows the state to take over a SRCCCY facility if it is no longer being used by a county for juvenile corrections, members of the panel didn't believe a leasing option would comply with the law and required Milwaukee County to submit an additional plan without that component.
The action trims the Milwaukee County project as previously proposed from a maximum of 40 beds to a maximum of 22. Both totals are well short of the amount needed for the 77 youth from that region the Department of Corrections says would be eligible to be housed in a SRCCCY.
Youth from Milwaukee County represent nearly 70 percent of those DOC says would be eligible to be housed in the new SRCCCY facilities.
Quizzed on whether the county would be willing to move forward with such a shortage, Milwaukee County Division of Youth & Family Services Administrator Mark Mertens told WisPolitics.com he doesn't have "a viable answer to that right now."
"Our option was essentially cut by more than a third at this point," he said. "We're going to have to go back and consider all the options."
Mertens floated three paths forward: continuing with the plan approved by JFC, which he said was "a little troubling" because he didn't "want to be in a position not having the resources that we need" to administer new youth justice program; coming up with a different plan entirely to fit within the allotted budget; or going it alone by rejecting the state funding and expanding Project Rise, the county's current program for non-SJO commitments.
A provision within Act 185 requires counties that accept state money for the new facilities to shutter their so-called "180/365 Programs" — initiatives such as Project Rise that derive their names from the number of days they are authorized to hold young offenders — and replace them with SRCCCY facilities operating under the newly approved "Wisconsin Model" for youth justice.
Mary Jo Meyers, the Milwaukee County Health and Human Services director, reiterated officials in the jurisdiction "really do have to keep all options open right now."
"We really need to have our facilities team weigh in on what could you do with $15 million, how would that fit with our original proposal?" she said.
Even for the three counties that aren't being required to go back to the drawing board, the JFC action comes months after counties anticipated the budget panel would sign off on the projects. Timelines in grant proposals from Dane and Racine counties envisioned construction beginning by March and April of 2020, respectively.
And counties still face significant bureaucratic hurdles before they can even begin to break ground on the new facilities.
For one, JFC's action slashed money from Milwaukee County's plan and brought the total price tag to just over $102 million, but that was not enough to bridge the gap between the $80 million budgeted for SRCCCYs. The proposals now head to the Building Commission, a panel largely made up of lawmakers and chaired by Gov. Tony Evers. The commission will be responsible for making up the roughly $22 million difference.
While the Legislative Fiscal Bureau identified $37 million that isn't spoken for in state statutes after Evers used his partial-veto authority in the state budget, the timeline for the commission to take up SRCCCY proposals remains unclear.
The commission's agenda for its meeting later this month is already set and a Department of Administration spokeswoman indicated it will not be changed to include SRCCCYs at this point. The spokeswoman said the commission won't meet again until April, but Wisconsin Counties Association officials told WisPolitics.com they will urge Evers to call a meeting sooner.
County officials also expressed concern about the way in which the money will be released. They told WisPolitics.com the difference between receiving a lump-sum payment or being reimbursed after spending their own dollars could significantly change conversations at the county level.
And even if the Building Commission can promptly agree to release funds and DOA administers the dollars, counties face delays within their own government organization. Bauman said he expected it would take at least a month for the proposal to be cleared by Dane County officials while Pritzl said Brown County could take even longer.
"Counties have their own process too," he said. "Our county board has passed a resolution supporting this in concept, but it's still a multi-month process to go through (to gain approval)."
Brown, Dane and Racine County officials all said they anticipate construction will be underway a year from now but added that timeline makes hitting the deadline anywhere between "very, very difficult" to "impossible."
"I don't understand how any of the counties could make the deadline," Meyers said. "So the timeline is worrisome."
But unlike Milwaukee County, Racine County Human Services Director Hope Otto said she doesn't believe the deadline is an issue.
"I think that all the powers that be are well aware of the feasibility of being able to hit that timeframe," she said. "Because things got kicked back, I think that they'll make the necessary adjustments."
Lawmakers from both sides of the aisle don't see that happening this year though.
Asked about the possibility of passing another bill to extend the deadline to build the SRCCCYs and close Lincoln Hills, Rep. Mark Born said "it's not something I'm focusing on right now."
The Beaver Dam Republican who served on the Juvenile Justice Grant Committee said with the legislative session wrapping up, he was concentrating on bills that are already before the Assembly.
"We can certainly talk about it next session," he said, noting lawmakers would have seven months to address the issue before the deadline next year.
Rep. Evan Goyke, a Milwaukee Dem who authored Act 185 alongside Oshkosh Republican Michael Schraa, agreed.
"It's likely that we have to wait until next legislative session to then have the debate," he said.
"We're going to have to move the deadline."
Pocan predicts Sanders will win Wisconsin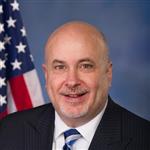 U.S. Rep. Mark Pocan today predicted Bernie Sanders will win the state's Dem presidential primary, followed by Mike Bloomberg and Pete Buttigieg.
"Right now, I have every confidence that he is going to win Wisconsin," the Town of Vermont Dem said of Sanders, whom he endorsed last month. "I think he's well-positioned."
Pocan noted in the 2016 primary, the Vermont independent won 71 of Wisconsin's 72 counties and ran up large margins among young independent, female and union voters before ultimately losing the Dem presidential nomination to Hillary Clinton.
He also credited Bloomberg's "sheer amount of money" for buying the ability to stay in "as many primaries as he wants."
"Anyone who can self-fund at that level has got a good chance of remaining," he said at a news conference today in Madison.
Pocan noted it's no surprise politicians not historically identified with the Dem Party are gaining traction.
"The universal message (of 2016) was that people really hate the way Washington operates," said Pocan. "There's no question that special interest and well-connected and wealthy folks do way too well when it comes to the legislative process, and people are frustrated by that.
"Whether it's 'drain the swamp' by Donald Trump or 'the system is rigged' by Bernie Sanders, those were the same message to many people, and they're right," he said.
But he added: "At the end of the day, there's no question that any of the candidates running is better than Donald Trump."
"My hope is that you have a candidate that inspires people to come out to vote," he said.
Pocan laid out his party's agenda for the upcoming legislative periods, saying he expects the House to address infrastructure and prescription drug cost bills.
According to Pocan, President Trump has agreed to put $2 trillion towards infrastructure. The House Dems are proposing a $1.5 trillion package that includes funding for roads, bridges and harbors over the next 10 years, and another $500 billion towards housing, schools and veterans.
Much of that package will focus on adding green jobs, Pocan said.
He also said the House plans to tackle a surprise medical billing measure, which would likely address emergency room billing.
Pocan also knocked the GOP-controlled Senate for failing to take up many of the roughly 400 bills that have cleared the House this session, 275 of which he said boasted bipartisan backing.
"When you have 275 bipartisan bills, generally when you get to that point, you sit down and negotiate and hopefully you have an end product that can actually get something done," he said. "The problem is that the Senate is unwilling to do any of that."
On that front, he highlighted a proposal passed by the House to address prescription drug costs as "a no-brainer."
"We've sent a robust bill to the Senate, and they haven't sent anything to us," he said.
Week Ahead
Monday: Joint Finance hearing.
– 2 p.m.: 412 East, State Capitol.
Tuesday: Assembly floor session.
– 1 p.m.: Assembly chamber
Wednesday: Senate floor session.
– 1 p.m.: Senate chamber.
Thursday: Assembly floor session.
– TBD: Assembly chamber.
Political TV
(Check local listings for times in your area)
"UpFront" is a statewide commercial TV news magazine show airing Sundays around the state. This week's show, hosted by ADRIENNE PEDERSEN, features PETER RICKMAN, president of the Milwaukee Area Service and Hospitality Workers Organization, and ANGELA RACHIDI, of the American Enterprise Institute, on the push for a $15 minimum wage; WisPolitics.com Editor JR ROSS on Tuesday's Supreme Court primary; and WISN reporter MATT SMITH on the ballot for April's presidential primary.
*See more about the program here.
*Also see a recap of the show online each Monday at WisPolitics.com
"Rewind," a weekly show from WisconsinEye and WisPolitics.com, airs at 8 p.m. on Fridays and 10 a.m. on Sundays in addition to being available online. On this week's episode, WisPolitics.com's JR ROSS and WisconsinEye's STEVE WALTERS discuss the Assembly GOP's tax cut plan, JFC action on youth prison funding, the Assembly's package to help farmers, a look at Tuesday's primary election and more.
*Watch the show here.
Wisconsin Public TV's "Here and Now" airs at 7:30 p.m. Fridays.
"For the Record" airs at 10:30 a.m. Sunday on WISC-TV in Madison. Host NEIL HEINEN interviews HELEN SARAKINOS, executive director of REAP Food Group.
"Capital City Sunday" airs at 9 a.m. Sunday on WKOW-TV in Madison, WAOW-TV in Wausau, WXOW-TV in La Crosse and WQOW-TV in Eau Claire. Host EMILEE FANNON interviews Dem AG JOSH KAUL and state Rep. JOE SANFELIPPO, R-New Berlin; and PETE SOUZA, a former chief official White House photographer.
"The Insiders" is a weekly WisOpinion.com web show featuring former Democratic Senate Majority Leader CHUCK CHVALA and former Republican Assembly Speaker SCOTT JENSEN. This week, the two analyze big races in Tuesday's elections, including the 7th Congressional District GOP primary and races that will narrow the field for state Supreme Court and Milwaukee mayor.
*Watch the video or listen to the show here.
Names in the News
Upcoming WisPolitics.com events include:
A Thursday WisPolitics.com luncheon in Madison with Republican operative KEITH GILKES, Dem strategist TANYA BJORK and Marquette University Law School poll Director CHARLES FRANKLIN. The panel will go over Tuesday's primary election results and what they mean for the April 7 presidential primary and Supreme Court race. Sponsored by: Husch Blackwell, American Family Insurance, Xcel Energy, Walmart, AARP Wisconsin and the Wisconsin Hospital Association. Register here.
A March 3 WisPolitics.com DC Breakfast with U.S. Reps. MIKE GALLAGHER, R-Green Bay, and MARK POCAN, D-Town of Vermont. The congressmen will discuss the House after impeachment. Sponsored by: Michael Best/Michael Best Strategies, WPS Health Solutions, and Xcel Energy. Register here.
A March 17 WisPolitics.com luncheon in Madison with U.S. Rep. BRYAN STEIL. The Janesville Republican will discuss his first two years in the House and issues such as impeachment, tariffs, trade and the economy. Sponsored by: Husch Blackwell, American Family Insurance, Xcel Energy, Walmart, AARP Wisconsin and the Wisconsin Hospital Association. Register here.
An April 2 WisPolitics.com DC Breakfast with Dem U.S. Sen. TAMMY BALDWIN. Baldwin will talk about the April 7 Wisconsin presidential primary, the Democratic National Convention in Milwaukee and health care efforts. Sponsored by: Michael Best/Michael Best Strategies, WPS Health Solutions, and Xcel Energy. Register here.
U.S Sen. TAMMY BALDWIN has named KEN REIDY as her new chief of staff. Reidy previously served as Baldwin's legislative director while she was in the House and most recently as her deputy chief of staff in the Senate. He replaces BILL MURAT, who worked for Baldwin for 21 years. After Baldwin was elected to the House in 1998, Murat served as her district director and then as chief of staff, a role he served in until he retired at the end of last year.
DOC Strategic Communications Director MOLLY DILLMAN VIDAL this week announced she will be leaving the department effective today. In a letter, Vidal said fellow DOC spokesperson ANNA NEAL will be the communication office's "fearless leader" through the transition process.
Gov. TONY EVERS has appointed LARISA BENITEZ-MORGAN to serve as a Kenosha County Circuit Court judge. Benitez-Morgan has served as a public defender in Kenosha County since 2008. She will fill the seat of Judge DAVID M. BASTIANELLI, who announced he will retire on April 1.
The State Supreme Court has appointed Milwaukee County Circuit Court Judge MARY E. TRIGGIANO to be chief judge of the First Judicial Administrative District in Milwaukee County. She replaces former Chief Judge MAXINE ALDRIDGE WHITE, appointed by Evers earlier this month to serve on the Wisconsin Court of Appeals.
European Union Ambassador to the U.S. STAVROS LAMBRINIDIS will visit the UW-Madison campus Monday for a chat with political science professor NILS RINGE. The ambassador will be on campus as part of a two-day tour of the state to meet with local leaders and politicians.
A Tuesday Metropolitan Milwaukee Association of Commerce World Trade Association event will discuss China-U.S. trade relations with Consul General of China ZHAO JING. Register here.
A CEOs of Growing Businesses presentation March 6 features futurist REBECCA RYAN. Register here.
An April 15 Wisconsin Women in Government 2020 Scholarship and Recognition Gala will feature authors IRIN CARMON and SHANA KNIZHNIK. The duo wrote the New York Times bestseller "Notorious RBG: The Life and Times of Ruth Bader Ginsburg." Register here.
Endorsements: The following is a list of recent endorsements, based on emails received by WisPolitics.com:
– Supreme Court
DANIEL KELLY: Milwaukee Police Action; National Rifle Association Political Victory Fund.
– 7th CD
TRICIA ZUNKER: Wisconsin AFL-CIO.
Lobbyist Watch
Twenty-seven changes were made to the lobbying registry in the past 10 days.
Follow this link for the complete list.