Quotes of the Week
We're going to keep putting people first, we're going to keep listening to the science, and we're going to keep working to save lives so we can get through this pandemic together.
– Gov. Tony Evers in a video message announcing a new public health declaration and mask mandate shortly after the Assembly voted yesterday to join the Senate in overturning the previous one. Evers said he was putting the public's health before politics and the "fight against this virus isn't over."
The People of Wisconsin can no longer be subjected to confusing, unilateral decrees without basis in statute. We must reinstate the rule of law, uphold separation of powers, and restore confidence in our system of government.
– Senate Majority Leader Devin LeMahieu, R-Oostburg, on Evers' new order.
So this is how I see the task force. Leading it for anyone is probably a political loser, because if you get nothing done you get hammered by the left, part of the middle and the press. You get something done you probably get some kudos from the press but the left and the right will have some issues with it.
– Assembly Majority Leader Jim Steineke, R-Kaukauna, who co-chairs the Speaker's Task Force on Racial Disparities, in an email last summer to Assembly Speaker Robin Vos, R-Rochester, suggesting he be named to the post. See more in a Stock Report item below. 
I don't have hope in the system like that. I don't do meetings. But doing this with the committee was a battle I was willing to take. If this was going to be something that wasn't going to benefit the betterment of the Black community and the brown community then you should never have put me in the room.
– Task force member Tory Lowe, a Black community activist from Milwaukee. Rep. Shelia Stubbs, D-Madison, who co-chairs the task force with Steineke, has yet to publicly comment on the email, though a staffer said she would soon release a statement. 
Political Stock Report
-A collection of insider opinion-
(Jan. 30 – Feb. 5, 2021)
Rising: Jill Underly, clean energy
Mixed: Tom Nelson, mask mandate, vaccine rollout
Falling: Alex Lasry, Jim Steineke, casinos
Rising
Jill Underly: WEAC isn't the 800-pound gorilla it once was in Wisconsin politics. But its support in what's expected to be a crowded, low-turnout primary Feb. 16 for state superintendent still makes a difference, insiders say. So far, three of the seven candidates have been getting the most attention for the open seat: Underly and DPI Assistant Superintendent Sheila Briggs from public school advocates and former Brown Deer Superintendent Deb Kerr, who's viewed as favorite among the pro-voucher crowd. No groups had yet to report any significant independent expenditures to the Ethics Commission, though Briggs is up with a digital ad and other outreach, while Kerr has done a mailer. Insiders also note Facebook's restrictions on political ads are making it difficult to communicate with voters. Four years ago, 368,000 voters turned out for the DPI primary with no other major races on the February ballot. Eight years ago, less than 364,000 turned out for a three-way Supreme Court primary with no primary in the DPI race. So anything that can reach voters — particularly something like member communication — can help. But insiders say the WEAC backing also is no guarantee that Underly will get through the primary, particularly with seven candidates on the ballot. Insiders are watching to see if pro-voucher forces put any money behind Kerr ahead of the primary or if they'll wait to see if she can put together the organization on her own to ensure it's a wise investment. Republicans for years have lamented not putting more resources into the DPI race, but have justified it in recent years by noting they had the East Wing and the full Legislature, giving them the power to shape education policy. Now that former schools Superintendent Tony Evers is in the guv's office, might they feel a little more incentive to get involved? Some also note the ongoing debate about virtual instruction amid the ongoing pandemic. A campaign message in the general election that focuses on getting kids back in the classroom could be powerful if some of the larger districts in the state are still mostly virtual come April, some argue.
Clean energy: Alliant Energy will be closing the last of its coal-fired power plants. And when the Columbia Energy Center near Portage closes by the end of 2024, the state will only have three significant coal-fired plants left. The closure has a dual benefit for Alliant. One, the company touts that closing the almost 50-year-old facility will bring it closer to reaching its goal of reducing carbon emissions by 50 percent by 2030 and eliminating all coal from its generation fleet by 2040. Two, keeping the plant efficient and operational for the next decade would've required $250 million in expenses. By the time Columbia closes, 40 percent of Alliant's energy will be produced through renewable resources, while the rest will come from natural gas, which burns much cleaner than coal. The industry has seen a move away from coal in recent years and 2019 was the first time in more than three decades that coal-fired plants provided less than half of Wisconsin's net electricity generation. 
Mixed
Tom Nelson: The Outagamie County exec took the unusual step of announcing plans to run for the U.S. Senate in 2022 before the 2020 election was even over, hoping to capture some of the energy already swirling to knock out GOP U.S. Sen. Ron Johnson in two years. But the former lawmaker and statewide candidate failed to wow insiders with his fundraising haul over the final two months of the year, underscoring the risk inherent to his early move, insiders say. Nelson reports raising $218,841 over the last two months of 2020 and finished 2020 with $205,194 in the bank. That's decent money, maybe even a good haul, insiders say, especially considering Johnson finished 2020 with just $559,333 in the bank. But it's not the kind of money that's going to scare off any potential Dem rivals or put fear in Johnson's heart, insiders say. State Treasurer Sarah Godlewski looks more and more like a candidate every day, and insiders note she pumped $290,000 of her own money into winning the state office in 2018. She's likely got the ability to write another check to prime the pump. Lt. Gov. Mandela Barnes is still mulling his options. Insiders expect the 2022 Senate race to be a money bonanza — with or without Johnson, who has yet to decide if he will go back on his pledge to run for just two six-year terms. Already the seat is getting a lot of national attention as one of the keys to Senate control, now narrowly in Dems' favor. A Godlewski or Barnes candidacy would likely be more appealing for some national groups. But others say the Dem nominee will have money no matter who it is. Just look at how Dem Senate candidates across the country in 2020 pulled in millions, even for uphill races. Milwaukee Bucks executive Alex Lasry could also write a check thanks to his family money. State Sen. Chris Larson, D-Milwaukee, is also on the list of potential candidates, as is Steven Olikara of the Millennial Action Project. But insiders say none of the other potential candidates will likely outhustle Nelson. The first batch of fundraising for any candidate is considered the low-hanging fruit because those first calls usually go to regular donors, and that would include those who backed Nelson in his runs for the 8th CD in 2016 and lieutenant governor in 2010. Nelson, though, faced a challenge in announcing when he did because the national attention that was firmly on the 2020 election went immediately to the Georgia runoffs for two seats that eventually gave Dems control of the Senate thanks to the vote of Vice President Kamala Harris. Insiders say Nelson is a machine making fundraising calls. But can he catch traction? Dane, Milwaukee and Waukesha counties account for 40 percent to 45 percent of the vote in a typical Dem statewide primary, leaving insiders to conclude there simply aren't enough votes in the Fox Valley for Nelson to win a statewide primary unless he makes inroads in that I-94 corridor. Lasry, Barnes, Larson and Olikara all have Milwaukee ties, while Godlewski is looking at being the only female candidate in the field. Nelson will have to expand his fundraising to muscle aside other contenders, but few are willing to doubt he'll put in the work to try pulling it off.    
Mask mandate: At this point, the Capitol may need the state Supreme Court to step in and settle just how vast the governor's powers are when it comes to a pandemic. And recent actions might give the justices a little extra motivation to polish off those opinions, insiders say. Having passed up an opportunity all fall to take on Gov. Tony Evers' public health declarations and mask mandates, Republican lawmakers move to overturn Evers' latest orders now that the threat of ballot-box fallout has passed. Still, it wasn't pretty. Realizing their efforts threatened millions in enhanced federal food stamp benefits, Senate Republicans hurriedly rammed an amendment into a COVID-19 bill in an effort to ensure that wouldn't happen only to have the Assembly hit the brakes. With Senate Majority Leader Devin LeMahieu, R-Oostburg, and Assembly Speaker Robin Vos, R-Rochester, at odds for much of the early going in this session, some saw an opportunity for the speaker to jab his counterpart. And Vos makes sure to note the Assembly would "correct the error" the Senate made with its amendment. Insiders also note LeMahieu and Vos were able to put aside their political one-upmanship long enough to find a path forward. Rather than take steps that would've put off overturning the public health declaration until mid-February, the Assembly signs off on the Senate version of the resolution to extinguish the guv's call. Meanwhile, the Senate meets in extraordinary session today to back the revised COVID-19 bill with an Assembly amendment that is designed to allow the state to still qualify for the current enhanced food stamp benefits and any future federal money that requires a public health declaration. LeMahieu thanks Vos and his Assembly GOP colleagues for their work while praising the COVID legislation — the heart of which he warned just two weeks ago would likely draw a veto — as "a true consensus bill." But it doesn't pass muster with the guv, who shortly after passage vetoes the bill. Meanwhile, Evers' decision to issue a new public health declaration was a move everyone knew was coming — just a little quicker than some had expected. Even before LeMahieu and Vos signed the resolution to overturn his last public health declaration, Evers issues a new one, saying he is putting the public's health before politics. Republicans howl about the guv being a dictator who has overstepped his powers. Dems counter the GOP is listening to a small — but vocal — segment of their base that hates the mask mandate, consequences be damned. Ultimately, all of the political drama inside the Capitol isn't likely to have much impact on the daily habits of Wisconsinites, insiders note. Large urban areas like Madison and Milwaukee already have their own mask mandates in place. Meanwhile, large swaths of Wisconsin have local officials who have steadfastly refused to enforce the guv's order, first put in place in late summer. That means it's been up to local businesses in those areas to enforce face covering requirements. And that's not going to change regardless of what action the guv and GOP legislative leaders take, insiders say. But the question of the guv's power remains an open one. State law clearly gives Evers the power to issue a public health emergency for 60 days that can be extended by a legislative resolution. But the guv has argued unique developments during the ongoing pandemic — such as a spike in cases — provide grounds to issue a new declaration even without legislative approval. During arguments before the state Supreme Court, the guv's opponents argued he gets one shot, period, without legislative approval. What's more, conservatives note one of the issues in the lawsuit seeking to overturn the guv's earlier orders was whether the Legislature had standing to sue. During oral arguments, the guv's own attorney acknowledged if the Legislature voted to overturn the order and Evers simply issued a new one it would give lawmakers standing to challenge it. Legal arguments aside, insiders still see Evers as having the upper hand with the public when it comes to his actions. Yes, there is a controversy about the extent of his powers. But few outside the Capitol Square truly care about those issues. For many voters, it's whether there's a mask mandate or not. And it's politically popular with the public, which is why seven Assembly Republicans joined Dems in voting against the resolution.  
Vaccine rollout: The state's ranking compared to other states in terms of getting COVID-19 shots in arms takes a big leap. Not that Republicans are ready to give any credit to Gov. Tony Evers as challenges still remain. The early numbers for Wisconsin on vaccinating the public were brutal with the state ranking poorly for the number of doses administered per capita. But over the last two weeks, the state has shot up the rankings. Looking just at vaccines administered per capita, Wisconsin was just outside the middle tier. For the percentage of people who have received at least one dose, the state is in the middle of the pack, according to the CDC. And looking at the doses administered as a percentage of what the state has received, Wisconsin has doled out more than 70 percent, according to Bloomberg, above the national average of less than 64 percent. The Evers administration says the CDC's numbers are simply catching up to what's really been happening in the state. Whatever the reason, Dems are relieved the Evers administration no longer has to explain every day why Wisconsin is lagging. Republicans, though, continue to hammer what they've already labeled a failed rollout policy, and insiders don't expect them to let up any time soon. Some Republicans argue the constant pressure from lawmakers lit a fire under the administration. But the road ahead has many obstacles. A supply problem persists, though there are encouraging signs of production ramping up and the possibility of new vaccines entering the pipeline. Insiders are perplexed about the advisory commission the administration is using to add people to the pipeline taking a pause in its activities. They acknowledge adding more people to the line isn't going to help anyone get the vaccine faster, and there needs to be a balance between adding eligible recipients and making sure there's enough vaccine to give them a shot once they're in line. But insiders contend the message doesn't help relieve the anxiety for those awaiting a vaccine. And at some point, the challenge will be reaching those reluctant to get a vaccine. Meanwhile, Capitol veterans give Evers props for bringing back Karen Timberlake to lead the Department of Health Services. Her predecessor Andrea Palm became a lightning rod — fairly or not — for Republicans unhappy about the guv's actions to combat COVID-19, and early stumbles on the vaccine rollout contributed to the GOP's ire. Insiders note Timberlake is an experienced administrator and communicator who has experience working with the Capitol from her days in Jim Doyle's administration. 
Falling
Alex Lasry: If you want to reinforce the image you're a person of wealth and privilege, no better way to do it these days than to get the COVID-19 vaccine before it's your turn, insiders scoff. The Milwaukee Bucks exec played a significant role in helping Wisconsin land the Democratic National Committee. That was a positive for his image. Then he gets his first taste of the harsh media glare before he even formally gets into the race for the U.S. Senate. The 33-year-old son of a billionaire NBA team owner says it was "pure happenstance" he was able to get the vaccine well before he was eligible under state guidelines. His wife's uncle works at a senior living center that had extra doses that would go to waste unless they were used right away. With his wife pregnant, Lasry decided to get the vaccine to "ensure our home, and entire community is safe for everyone." That's great the dose didn't go to waste, insiders say. But was there really no one else more deserving who could've gotten that call? Insiders are quick to point out any normal person in Lasry's position likely would've done the same thing. But when you're eyeing a bid for the U.S. Senate, you're no normal person. Insiders note two outcomes could come out of this. One, Lasry realizes the fishbowl he faces if he runs for the Senate and says no thanks. Two, he now has a better grasp of the coming scrutiny, and realizes the need to ensure there are no more similar slip-ups before and after a launch. It'd have been better to get tagged for something regular voters can relate to like missing a mortgage payment or two than to be seen as taking advantage of your position in life. That's particularly true with a party base that's not necessarily thrilled with wealthy business execs as their standard-bearers. As insiders assess the potential Dem Senate field, they break the candidates into lanes. Lt. Gov. Mandela Barnes is from Milwaukee, but also alienated some with his failed primary challenge of state Sen. Lena Taylor in 2016. He also would likely count on support from some liberal groups in Madison, though he'd face questions about when he could step out of the Evers administration's shadow to truly run on his own, especially with a budget coming up. State Treasurer Sarah Godlewski also is seen as a Madison candidate, has personal wealth and likely will be the only woman in the race. Outagamie County Exec Tom Nelson could run on the outstate angle, though it's tough to find enough votes in even a changing Fox Valley to overcome the party's base in Dane and Milwaukee counties. Steven Olikara, who heads the Millennial Action Project, has an impressive resume but is little known in state political circles. Meanwhile, state Sen. Chris Larson, D-Milwaukee, would likely face a stiff challenge being able to match some of the other contenders in terms of resources. So where's Lasry fit in? If his lane is that of a Milwaukee candidate, he's got plenty of competition for those votes. Looking ahead, some note if everyone is vaccinated in three, four months, this story might fade from memory. What would help, they add, is if Lasry is able to make sure nothing else feeds into the narrative of privilege. 
Jim Steineke: The Assembly majority leader may have been telling the truth when he wrote the speaker last summer that leading a task force on racial disparities was likely a political loser for a Republican. Still, it breeds suspicion among Dems about the body's true intentions. And with some Republicans bristling at the criticism thrown Steineke's way by Dems and the media, some question whether the episode will make the GOP less likely to hold out olive branches in the future on sensitive issues. The liberal UpNorthNews, through an open records request, obtains an email Steineke, R-Kaukauna, sent Assembly Speaker Robin Vos, R-Rochester, not long after a white Kenosha police officer shot Jacob Blake, who's Black, seven times from behind at close range. In the Aug. 24 email, Steineke writes leading the task force is "probably a political loser" for a Republican. If nothing comes out of it, he writes, the left, some in the middle and the media would hammer you. Get something done, and the media might be happy, but those on the left and right would have some issues. Steineke pitches himself to lead the task force, writing he doesn't have any delusions of grandeur beyond the Assembly other than maybe a run for Outagamie County exec. And moving forward with the task force would create an opportunity to show how "Evers could get things done" if his administration "weren't so damned political," make inroads with voters Republicans don't normally reach and "make the Democrats say no to things." Politically, all solid observations in private, insiders say. But the email prompts howls from Dems, who see a cynical attempt to put on a public show about addressing racial disparities in Wisconsin without actually getting anything done. What's more, some who had agreed to serve on the body feel duped. Republicans don't see such nefarious motivations. Some argue Steineke was making an honest attempt at addressing some of the issues that have plagued Wisconsin for generations, but doing it in a way that appealed to Vos' political senses in making the case for why the effort was worthwhile. Some also suggest the experience will make Republicans less likely to look for ways to work across the aisle on something like this. A bipartisan coalition of lawmakers has put together a package of legislation to overhaul police policies. While it falls short of what Gov. Tony Evers had called for, some argue it's a start, especially in a Republican-controlled Legislature that is more likely to be worried about the support of cops back home in their largely rural, suburban and ex-urban districts rather than whether they're seen by Madison insiders as progressive on racial justice issues.   
Casinos: The pandemic has put a crunch on the entertainment industry, and a new report shows gaming is getting hit, too. The Wisconsin Policy Forum notes tribal gaming payments to the state's general fund dropped nearly 80 percent last year. After five steady years of payments, the Department of Administration reported just $5.3 million in the fiscal year that ended June 30, down from $29.1 million the year before. And the report notes DOA recently projected the general fund wouldn't see any revenue from tribal payments in the current fiscal year with just $700,000 in 2022 and $23.5 million in 2023. Still, the report notes, those projections could turn around if the recovery from the pandemic goes more quickly than expected. Meanwhile, the Ho-Chunk tribe is still awaiting word from Gov. Tony Evers on a proposed $405 million casino in Beloit. The feds signed off on the proposal in April, giving the guv a year to make a final call, though he can ask for a six-month extension. 
Evers vetoes COVID-19 bill after he says GOP turned down compromise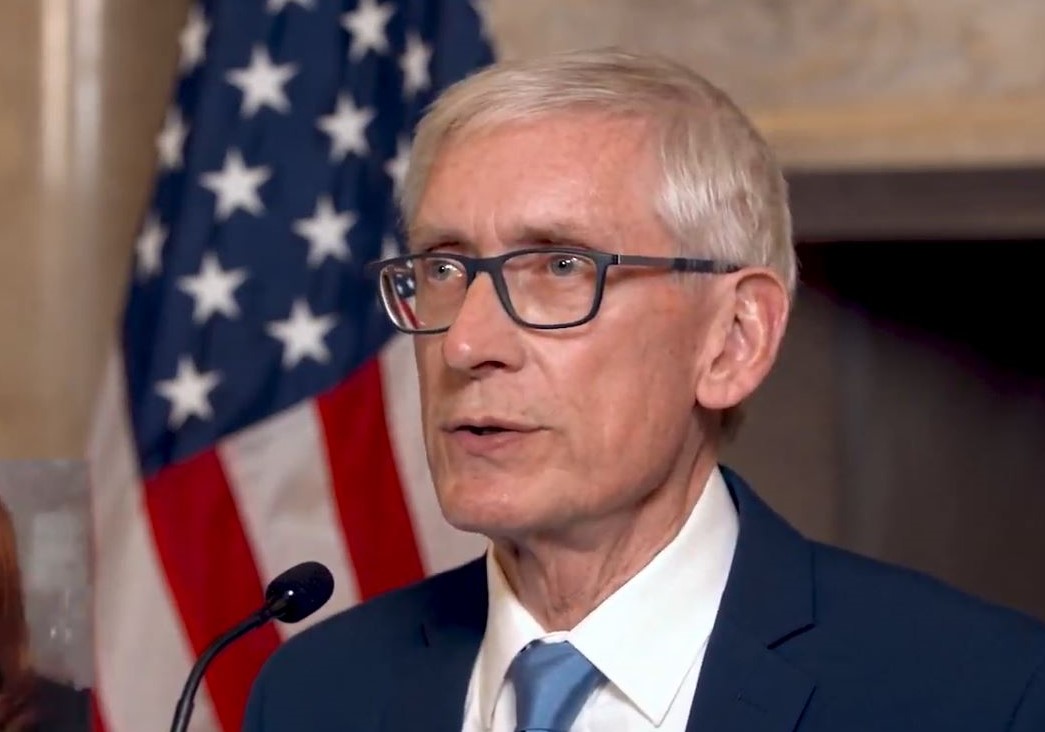 Gov. Tony Evers today quickly vetoed the latest version of the GOP's COVID-19 bill, accusing Republican lawmakers of abandoning a bipartisan compromise. 
Evers, in a statement shortly after the Senate passed the bill, said the legislation was no compromise, adding the measure would, in part, impose limits on the response to the COVID-19 pandemic. And a little later, his office issued a press release saying he had vetoed the measure.
"We had a bill that Republicans and Democrats supported—and one that I said I would sign if it was sent to my desk—that passed the Senate on a bipartisan vote," he said, referring to a previous Senate version of the bill worked out between Evers and Senate Majority Leader Devin LeMahieu, R-Oostburg. "Unfortunately, Republicans once again chose to put politics before people, abandoned that compromise, and passed a bill they knew I wouldn't sign." 
The guv went on to call on Republican lawmakers to "stop playing politics and get to work" on something he would sign.
LeMahieu and Assembly Speaker Robin Vos, R-Rochester, charged the guv "cares more about his own power than the people of Wisconsin."
Evers' comments came moments after the state Senate along partisan lines concurred with an Assembly amendment adding provisions that would, among other things, limit him from declaring COVID public health emergencies other than for extending federal funding. The bill lawmakers approved today was the first COVID legislation going to the guv's desk in more than 290 days. 
LeMahieu on the floor today said Evers needed to sign this "vitally important" bill in order to prevent the losing up to $6.5 million in federal unemployment benefits. 
"I could spend quite a while lamenting about how we got to this place but the fact of the matter is we're here," he said. "The governor needs to sign this bill. It's vitally important for the state of Wisconsin." 
The bill also would extend the suspension of a one-week delay before Wisconsinites who are laid off can begin collecting unemployment. The federal CARES Act, approved last spring, reimburses states for some of their unemployment costs so long as they don't require a one-week delay before those out of work begin collecting checks. 
The suspension approved in the April bill ends Sunday. The bill sought to extend that suspension through March 13 with the state losing $1.3 million a week in federal matching funds without the move. 
Those who claim the maximum benefit of 26 weeks wouldn't be impacted, according to the Legislative Fiscal Bureau. But those on unemployment for less than the maximum period would lose a week's worth of checks.
State Sen. LaTonya Johnson, D-Milwaukee, immediately fired back at the majority leader's comments about the possible lost unemployment aid from the feds. She pointed out how Republicans last year waited too long to pass legislation to halt the state's one-week waiting period on unemployment benefits, costing residents some $25 million in federal aid. 
"That wasn't an act of the governor and that wasn't an act of Democrats," Johnson said. "This would not be the first time that Republicans have led us down a road that we don't need to travel." 
The bill includes liability protections for businesses, schools, nonprofits and others from COVID-related suits. The provision was included in a deal between LeMahieu and Evers.
It also includes provisions such as banning employers from requiring a COVID-19 vaccine as a condition of employment, giving lawmakers oversight of federal aid to combat the pandemic, and stripping state and local officials of the power to limit meetings in houses of worship. Assembly Republicans added those provisions back in after Senate Republicans took them out as part of their compromise with Evers. 
Sen. Lena Taylor, D-Milwaukee, slammed Republicans for inaction over much of the past year, pointing out other states have collectively passed, introduced or debated 289 different bills related to COVID. Before today Wisconsin legislators passed only one since the April COVID legislation. 
Meanwhile, state Sen. Dale Kooyenga, R-Brookfield, pushed for lawmakers to pass the bill and for school districts to reopen in-person classes in part to protect Black children from further falling behind as a result of the state's achievement gap. 
Kooyenga added he felt the ongoing pandemic will eventually pass, largely thanks to the work of a diverse group of educated people. 
"But what will not pass is kids that are left behind," he said. "We need to open our schools, folks. We need to open our schools." 
Taylor and Johnson, who are both Black, slammed Kooyenga and Republicans for passing a bill Dems argue goes against science-based safety recommendations while Black Americans have been disproportionately impacted by the virus and the ensuing economic crisis. 
"The message is that Black lives don't matter, on this first week of Black History Month," Taylor said. "If you want to do a tribute for Black History Month, then stand up for mask mandates."
Ahead of today's floor vote, legislative Dems introduced another bill that they said would reestablish a statewide mask mandate and keep it in place so long as the president maintains a national public health emergency. 
Sen. Jon Erpenbach, D-West Point, told reporters Dems don't buy GOP arguments that overturning the mask mandate was about executive overreach and not politics.
He said lawmakers should be following recommendations from doctors and scientists — who overwhelmingly support a mask mandate — instead of playing politics. He also defended Evers' latest order issued yesterday as lawmakers in the depths of the pandemic didn't meet for months to pass any additional legislation. 
"The governor did what he had to do," Erpenbach said. "That's a big fat zero from the majority party actually taking this pandemic seriously." 
Kaul adds campaign manager with eye toward '22; three Republicans looking at AG bid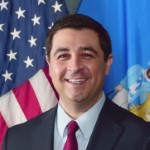 Dem Attorney General Josh Kaul has hired a campaign manager as he begins to lay the foundation for his reelection bid in 2022.
Sondra Milkie most recently worked in Washington, D.C., for Collective Impact, helping raise money for progressive candidates and causes, recruiting poll workers and volunteers, and registering voters. The group also helped organize some celebrity Zoom fundraisers that proved popular for Dems in 2020.
She also spent part of last year working as Minnesota Sen. Amy Klobuchar's deputy state director in New Hampshire.
Milkie previously worked in state politics, including working for Wisconsin Progress between 2012 and 2017.
Milkie joins a team that includes Ruthie Posekany, who joined the campaign in late 2019 as Kaul's political director. Her previous work had included working for SEIU in Washington, D.C., as well as the state Dem Party in 2000.
Ashley Viste, Kaul's 2018 campaign manager, is now his chief of staff at DOJ.
Dem insiders widely expect the first-term AG to run for reelection, though that calculation could change if Gov. Tony Evers opts against seeking a second term in 2022.
A source close to the Kaul campaign would only say he will make an announcement at a later day on his election plans.
So far, three Republicans have been weighing a bid for AG in 2022, according to multiple sources.
Among them, two Fox Valley district attorneys: Mindy Tempelis of Outagamie County and Eric Toney of Fond du Lac County. The third is UW-Madison Prof. Ryan Owens.
Scott Walker appointed Tempelis as DA in 2017 to replace Carrie Schneider, appointed by the former guv to the Outagamie County bench. Prior to Tempelis' appointment, she'd spent a decade as deputy district attorney. Tempelis was unopposed in 2020 as she won a full four-year term.
Toney was elected in 2012 after he beat the GOP incumbent in a primary. Prior to that, he was in private practice and worked on the 8th CD campaign of Marc Trager, who dropped out of the race in the summer of 2010. 
Owens is director of the Tommy G. Thompson Center on Public Leadership at UW-Madison, where he's also a political science professor. He earned his law degree from UW in 2001 and was in private practice before going on to earn his doctorate and serving as a faculty member at Harvard University before joining UW-Madison in 2011. Owens doesn't list any prosecutorial experience on his UW bio.
Lobbying dipped $6.1M in 2019-20 session, but not just from COVID-19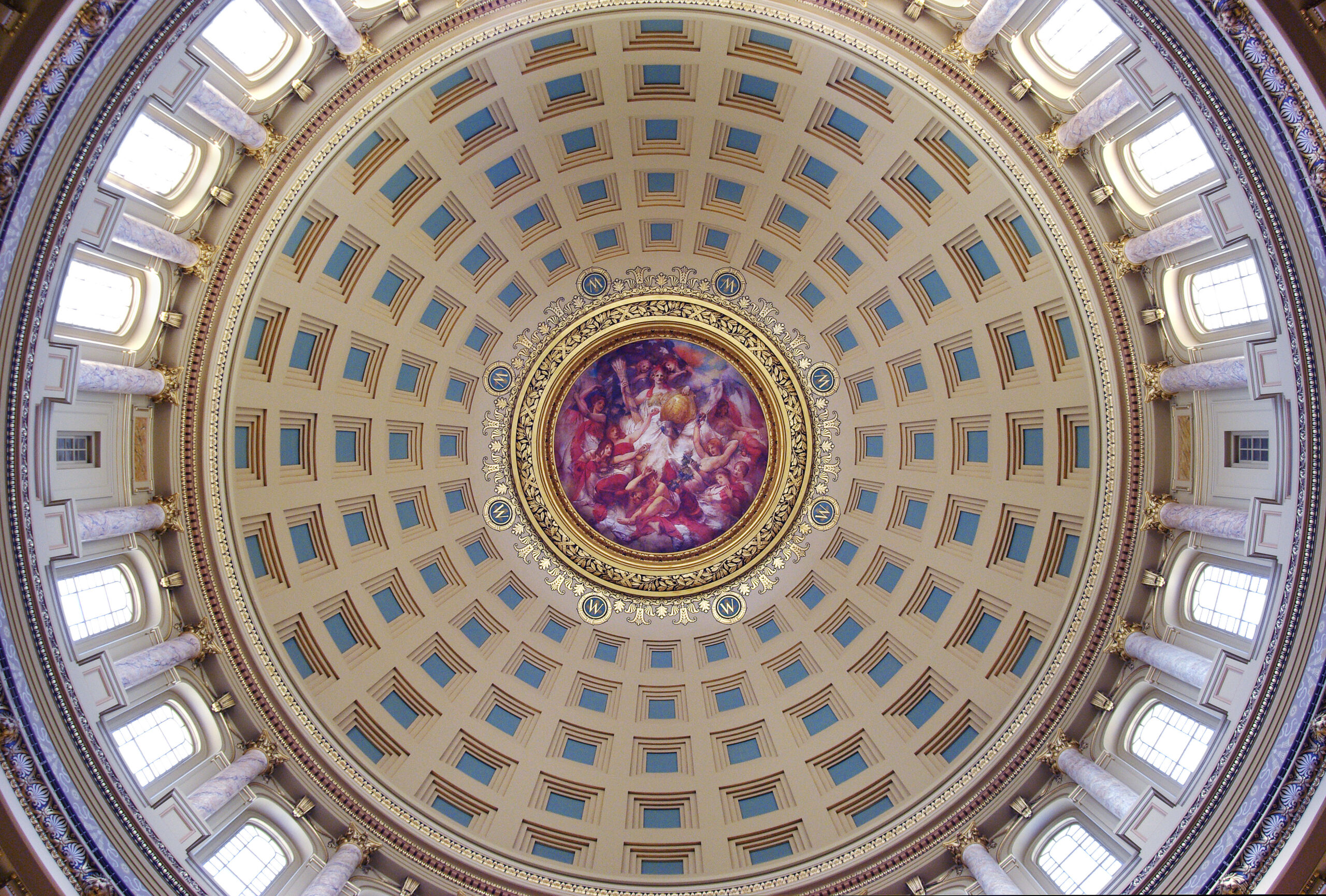 Lobbying efforts took a big hit last session as the COVID-19 pandemic raged, but a WisPolitics.com review found that, in many ways, the influence industry is still alive and well. 
According to Ethics Commission data, groups spent $64 million to lobby the Capitol in 2019-20 session, a $6.1 million drop from the previous two-year period. 
Many groups told WisPolitics.com coronavirus played a significant role in the decline. Gov. Tony Evers closed the Capitol to the public. And many lawmakers and state agencies switched to entirely virtual communications. 
Mike Marsch, legislative director for Wisconsin Property Taxpayers, said Dem lawmakers had been especially difficult to contact and the group's grassroots lobbying efforts effectively shut down for two months last year in the depths of the pandemic. 
The organization spent $580,543 last session, a $318,436 drop compared to 2017-18. 
But despite the dip, Marsch said his organization had actually done more work in 2020 than ever before. It's just that the switch to mostly virtual lobbying affected how the commission logs the work. Phone calls and virtual meetings tend to take up less time and thus cost less. 
"We actually put more time and effort into our legislative agenda this year than we probably have in the last five years," Marsch said. "But because of the opportunity to sit down and have discussions were so much different and challenging, it didn't amount to the same kind of hour commitment that we've seen in the past."
But COVID isn't entirely to blame for the multimillion-dollar dip in lobbying. 
One big example: Marsy's Law Wisconsin spent nearly $1.2 million over 2017-18 and only $384,479 last session. Logs indicate all its 2019-20 spending happened in the first six months of 2019. 
Lawmakers that year passed the joint resolution for a second consecutive session and turned it over to the voters. Wisconsinites in the 2020 spring election passed the amendment with overwhelming support, establishing a crime victim's bill of rights in the state. 
Another group whose spending declined was the Wisconsin Farm Bureau, which spent $859,037 last session, $153,862 less than it did in 2017-18. But Karen Gefvert, the bureau's executive director of government relations, said her organization logged fewer dollars over the session only because it reorganized how it conducts lobbying efforts. 
She did say the pandemic clearly had an effect on lobbying as lawmakers for the most part didn't meet in 2020. But she attributed most of the difference to a 2019 staffing change and not the virus. 
While total spending on lobbying dipped by the millions, many of the state's largest groups actually saw their logged spending increase over the past session, rather than decrease. 
For example, Wisconsin Manufacturers & Commerce spent the most out of any group in 2019-20 with $1.5 million. And that number is actually up $157,635 compared to its 2017-18 numbers, when it also spent the most. 
Scott Manley, executive vice president of government relations, told WisPolitics.com the two biggest factors this past session were budget talks at the start of 2019 and then, of course, COVID-19. 
"It really dominated our calendar year in 2020," he said. 
While some organizations said the virtual switch made lobbying efforts more difficult, Manley said it in some respects "really simplified" the process of meeting with policymakers and executive agencies. 
Before, WMC had to wait until lawmakers were in town in order to have a meeting, he said. And even then, lobbyists would wait in the Capitol or struggle to align their calendars. Nowadays, most work happens over the phone or online, and Manley doesn't see that changing anytime soon.
But again, not all spending changes happened because of the pandemic, lobbyists say. 
The Wisconsin State Bar increased its lobbying efforts in 2019-20 by $156,086 when compared to 2017-18. Lisa Roys, director of advocacy and access to justice, told WisPolitics.com the organization spent more because it added a fourth registered lobbyist to its pool: a new grassroots coordinator. 
"We were busy and we've kept busy, but a lot of it has to do with keeping our members engaged," Roys said. 
Top spenders in the 2019-20 session included: WMC at $1.5 million; the Wisconsin Hospital Association at $1.3 million; The Wisconsin Realtors Association at $1 million; the Wisconsin Credit Union League at $928,074; the Wisconsin Farm Bureau Federation at $859,037; the Wisconsin Insurance Alliance at $833,126; Wisconsin Infrastructure Investment Now at $708,325; State Bar of Wisconsin at $678,649; Wisconsin Counties Association at $674,081; and Wisconsin Automobile and Truck Dealers Association at $601,737. 
See a list comparing top spenders in the 2017-18 and 2019-20 sessions here. 
Pocan cites long-serving Obey as political role model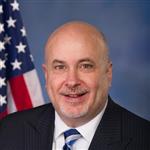 Dem U.S. Rep. Mark Pocan says he wants his political career to follow a similar path to that of former Congressman Dave Obey: quietly helping Wisconsinites and institutions by funneling federal money to the state.
Obey, the former 7th Congressional District Dem, chaired or was the ranking member on the powerful Appropriations Committee from 1995 to 2011. Pocan called himself a "huge fan" of the former representative from northern Wisconsin, noting that he did more for the state "than probably all but a few people in the last century." 
In yesterday's WisPolitics.com virtual event, Pocan said he's on the cusp of reaching seniority in nearly all of his committees, and that he's happy with his position on the Appropriations panel, one of the most powerful bodies in Congress.
"Either I can go on a committee where all you do is fight all day, or I can go on a committee where I can actually affect policy more," said the former Joint Finance Committee co-chair. "Where you invest money is where your priorities are." 
Pocan, the 2nd CD rep since 2013, previously took his name out of the running for the 2022 Senate seat now held by GOP U.S. Sen. Ron Johnson. In yesterday's event, he reaffirmed his political ambitions lie squarely in the House for the benefit of Wisconsin and the Madison area's 2nd Congressional District. 
"It may not get me the headlines, I may not rush to a camera, but that doesn't deliver resources to the state of Wisconsin," he said. 
To what those priorities are, Pocan said he's "made no secret" that he supports the UW System and will do everything he can to find ways to deliver it dollars. System officials, during a Board of Regents meeting yesterday, noted coronavirus has so far cost schools $318 million from March through the end of 2020, with more than half of that impact — $177 million — hitting the flagship campus UW-Madison. 
Pocan also said he fully expects Congress and President Biden to pass legislation supporting infrastructure, a longtime political goal that has so far yielded little results. He said he expects the bill to focus on "sustainable infrastructure," green projects meant to combat or adapt to climate change, including broadband expansion, bridge-building and road repair. And he said he expects the bill to be bipartisan. 
Plus, he thinks congressional earmarks will return after a hiatus under GOP rule. While sometimes controversial, Pocan said the legislative move also has opportunities for "real progress" that can ethically help bring lawmakers to vote for bills by supporting local projects. 
On the upcoming Senate race, Johnson hasn't yet said whether or not he'll seek another term. One of his 2016 reelection campaign promises was that he wouldn't run again. But since winning reelection he has "gone full RoJo," according to Pocan, walking back that pledge and becoming one of former President Trump's top Senate defenders. 
Pocan said Johnson showed "enormous changes in his behavior" over the last year, namely using his position as chair of the Senate Homeland Security and Governmental Affairs Committee to pursue conspiracy theories tied to Hunter Biden's foreign business dealings and sowing doubt in the legitimacy of the 2020 election results. 
He added that he felt Johnson would have a real challenge to win another term were he to run again because of his previous comments and the fact that he opposed additional COVID-19 stimulus checks to the public. 
And on the Dem side, Pocan said he fully expects a competitive primary battle for the nomination, no matter Johnson's decision to run or not. 
Additionally, Pocan said he fully expects Dem Gov. Tony Evers to run for a second term. 
"He's done a good job in a tough time," he said, referencing the guv's battles with the GOP-controlled Legislature.
See the virtual event here. 
Take the subscriber survey and get a 20 percent ad discount

Subscribers: Thank you for subscribing to WisPolitics. We are seeking input from you as part of an ongoing effort to improve our coverage of Wisconsin politics and government.
Complete this survey and receive a 20 percent discount on digital banner advertising on WisPolitics.com or within the WisPolitics subscriber email. You will also be eligible for a 50 percent discount on a WisBusiness subscription.
Please take the survey using this link: https://forms.gle/YzkBZ5u7egBEXfwb9
You can contact Colin D. Schmies at schmies@wispolitics.com or 608-206-0476 to redeem either offer. These offers are valid through the end of the 2021 calendar year.
Political TV
(Check local listings for times in your area)
"UpFront" is a statewide commercial TV news magazine show airing Sundays around the state. This week's show, hosted by ADRIENNE PEDERSEN, features U.S. Sen. RON JOHNSON, R-Oshkosh, and Dr. AJAY SETHI, associate professor of Population Health Sciences, and faculty director of the master of public health program at UW-Madison.
*See more about the program here.
*Also see a recap of the show online each Monday at WisPolitics.com 
"Rewind," a weekly show from WisconsinEye and WisPolitics.com, airs at 8 p.m. on Fridays and 10 a.m. on Sundays in addition to being available online. On this week's episode, WisPolitics.com's JR ROSS and WisconsinEye's STEVE WALTERS discuss the battle between Gov. TONY EVERS and the GOP-controlled Legislature over the Dem governor's emergency orders and facemask mandate, the state's COVID-19 vaccination progress, early budget themes Evers and Republicans are advancing, and more.
*Watch the show here.
Check out WisPolitics.com's Midday, a daily podcast offering insights into the top news of the day.
*Listen to the podcasts here. 
"The Insiders" is a weekly WisOpinion.com web show featuring former Democratic Senate Majority Leader CHUCK CHVALA and former Republican Assembly Speaker SCOTT JENSEN. This week, the two consider GOP U.S. Sen. RON JOHNSON's political future.
*Watch the video or listen to the show here.
Wisconsin Public TV's "Here and Now" airs at 7:30 p.m. Fridays. On this week's program, anchor FREDERICA FREYBERG speaks with interim Health Services Secretary KAREN TIMBERLAKE on COVID-19 and vaccine development; Wisconsin Rapids pediatrician Dr. AMY FALK on a study she co-authored regarding the spread of COVID-19 in schools, and Madison Dem Rep. SHELIA STUBBS, who led the Legislative Black Caucus kickoff for Black History Month.
"Capital City Sunday" airs at 9 a.m. Sunday on WKOW-TV in Madison, WAOW-TV in Wausau, WXOW-TV in La Crosse and WQOW-TV in Eau Claire. Host A.J. BAYATPOUR interviews Wisconsin Medical Society CEO Dr. BUD CHUMBLEY, U.S. Rep. GLENN GROTHMAN and UW-La Crosse political science Prof. ANTHONY CHERGOSKY.
Week Ahead
Tuesday: Joint Senate hearing on education demographics.
– 10 a.m.: 411 South, state Capitol.
Wednesday: UW System President Tommy Thompson addresses the Madison Rotary Club.
– Noon: Online
Thursday: The Joint Legislative Audit Committee considers a proposed audit of elections administration.
– 11 a.m.: 412 East, state Capitol
Names in the News
Register now for these upcoming WisPolitics.com events:
* Feb. 18, a Madison virtual event with JFC co-chairs Sen. HOWARD MARKLEIN and Rep. MARK BORN. Register here.  
* March 4, a Madison virtual event with Senate Minority Leader JANET BEWLEY, D-Mason, and Assembly Minority Leader GORDON HINTZ, D-Oshkosh. Register here. 
*April 15, Madison virtual event with Senate Majority Leader DEVIN LeMAHIEU, R-Oostburg. Register here
The Milwaukee Press Club announced that CHUCK TODD, moderator of "Meet the Press" and NBC News political director, will participate in a virtual discussion on Feb. 24. Todd will talk with CHARLES BENSON, reporter/anchor with TMJ4, about the realities of news coverage and how it has evolved to its current status. 
Gov. TONY EVERS announced the appointment of KRISTIN CAFFERTY to the Racine County Circuit Court. The appointment fills a vacancy created by the retirement of Judge MICHAEL J. PIONTEK, effective April 9. Cafferty has been a partner with Habush, Habush & Rottier, S.C. in Racine for 16 years. 
The Wisconsin Economic Development Association presented Rock County Economic Development Manager JAMES OTTERSTEIN with the 2021 Frederick C. Pearce Award at the organization's Governor's Conference on Economic Development. The award, given every other year, was established in 1985 to recognize individuals who have made significant contributions to the field of economic development in Wisconsin. 
UW-Green Bay is establishing the Institute for Women's Leadership as a way to meet the region's need for a pipeline of women leaders. The institute will serve as a comprehensive leadership resource for women in northeast Wisconsin. Click here for more 
Wisconsin Women in Conservation is a new program connecting women committed to  conservation practices. A broad coalition of organizations dedicated to sustainable agriculture and conservation education is designing the project. Click here for more
The Conservative Women of Wisconsin and Wisconsin Conservative Digest are hosting a Feb. 18 event at the Radisson Milwaukee West in Wauwatosa featuring Dr. TIMOTHY RICHER discussing COVID and re-opening schools. See details and register 
Endorsements: The following is a list of recent endorsements, based on emails received by WisPolitics.com and WisBusiness.com:
Superintendent of Public Instruction:
JILL UNDERLY: Sens. JEFF SMITH and KELDA ROYS; Reps. DON VRUWINK, LISA SUBECK, DIANE HESSELBEIN, JODI EMERSON, KRISTINA SHELTON, MARK SPREITZER, JIMMY ANDERSON, SONDY POPE and TOD OHNSTAD;  former Sen. KATHLEEN VINEHOUT; former Madison Teachers Inc. Executive Director JOHN MATTHEWS; and former UW-Madison School of Education Dean JULIE UNDERWOOD.
SHANDOWLYON HENDRICKS-WILLIAMS: Former Milwaukee Public Schools Superintendent HOWARD FULLER
Lobbyist Watch
There were 162 changes made to the lobbying registry in the past 10 days.
Follow this link for the complete list.