Quotes of the Week
I was 16 in high school and white — my lips were bigger than most and that was the reference given to me.
– Deborah Kerr, who will face off in the April 6 general election for state schools superintendent against Jill Underly, responding to a tweet asking about the first time people were called the n-word. Following criticism, she apologized, deleted the tweet and then her Twitter account.
Perfect example of white educators' profound failures to understand the isolation, alienation, and disenfranchisement our Black & Brown students experience in our education system.
– Madison school board member Savion Castro on Twitter.
There's no time for false promises of hope and prosperity with empty words that you know full well won't match your actions. You can disagree with me if you want, but don't punish the people we serve so you can settle a score no one but you is keeping.
– Gov. Tony Evers to Republicans during his virtual budget address.
Don't include a bunch of divisive policies that don't belong, don't include huge tax increases, don't go on a massive spending spree like he did last time. And then he did all three of those things, so we are kind of in a similar spot to where we were last time, or I would say even worse.
– JFC Co-chair Rep. Mark Born, R-Beaver Dam in a WisPolitics luncheon with fellow Co-chair Sen. Howard Marklein, R-Spring Green, on Gov. Tony Evers' latest budget.
I guess I would characterize his budget as a liberal's dream. It's going to be difficult to start with the governor's budget.
– JFC Co-chair Sen. Howard Marklein, R-Spring Green, during the luncheon.
See more from the luncheon and watch the video here.
Political Stock Report
-A collection of insider opinion-
(Feb. 13-19, 2021)
Rising: John Jagler/Elijah Behnke, Jill Underly
Mixed: Tony Evers, Alex Lasry, Deb Kerr
Falling: Ron Johnson, turnout
Rising
John Jagler/Elijah Behnke: The two win GOP primaries for open legislative seats and are poised to join the Legislature if they are victorious in their strongly Republican districts on April 6. Jagler, the veteran Assembly member from Watertown, wins with superior resources, organization and interest group help. Behnke, a political newcomer, wins by outhustling his opponents on the doors. And insiders say there may be another takeaway from their success: Just running as a Trump candidate alone isn't enough to win a GOP primary. Insiders say Jagler's race may be the strongest illustration of that point. Former state Rep. Don Pridemore ran as an anti-establishment candidate, pitching himself as the voice of the conservative grassroots. Jagler, meanwhile, had the backing of the Wisconsin Realtors Association, the NRA, the Republican State Leadership Committee and Americans for Prosperity-Wisconsin. Together, they gave him cover over the air, through the mail and on the ground. It all adds up to Jagler getting 57 percent of the vote in a three-way race. It also puts him in a commanding position to win the strongly Republican 13th SD in the April 6 special election against Dem Melissa Winker and succeed Scott Fitzgerald in the seat. Pridemore, whose old Assembly seat isn't in the 13th SD, set up shop in the district before Fitzgerald had even secured the GOP nomination for the 5th CD and had been running for almost a year before the primary. But it's hard to run as Trump unless you're Trump, some argue. Others note the caveat that Pridemore was a flawed messenger for the Trump movement, given some residency issues and a lackluster campaign. Of the nearly $137,000 he raised for the race, less than $15,000 of it came from others — a sign of shallow support. In the 89th AD, Debbie Jacques cast herself as the Trump candidate and opened fire at Mike Kunesh as part of the "Madison swamp.'' In her mail pieces, Jacques accused Kunesh, backed by the Wisconsin Realtors, of a shady deal while on the Bay-Lake Regional Planning Commission to buy a property for the body and then made a commission off it "all on the taxpayer's dime." But Jacques got hit with swamp allegations of her own as a Wisconsinites for Liberty Fund mail piece accused her of "Unethical behavior. Gaming the taxpayers. Defrauding small businesses." The Wisconsin Realtors Political Fund reported spending $150,000 to back Kunesh, who topped the field for fundraising. But insiders say he wasn't active on the doors and faced questions about whether he really lived in the northeastern Wisconsin district or the Appleton area. The seat was once held by former Assembly Speaker John Gard, who fended off questions about why he had a home in Sun Prairie during his days in the Legislature, and voters in the district haven't forgotten, some say. With mud flying at Jacques and Kunesh, Behnke simply out hustled the other two on the doors. In a five-way race, his 45 percent of the vote amounts to just over 1,600 people. If you're motivated enough and focus on the right voters, you can personally reach that many people — even in the bitter cold. Insiders also note Jacques' campaign against the "Madison swamp" also included Rep. Robin Vos, R-Rochester. The Assembly speaker is the boogeyman for some in the conservative base who believe Republicans aren't pure enough or aren't fighting Gov. Tony Evers hard enough on things like the mask mandate. But when you poke at the speaker, it's extra motivation for his loyalists to poke back. Now, Behnke is in prime position to win the seat formerly held by Marinette Republican John Nygren, who resigned in December to take a job as head of the Wisconsin Association of Health Plans. In the April 6 election, Behnke faces Karl Jaeger, who got 31.2 percent of the vote when he ran against Nygren in November. One takeaway from the results in the two primaries, insiders say, is that for most GOP races it still comes down to the quality and work ethic of the candidate.
Jill Underly: The Pecatonica School superintendent narrowly takes first place in the seven-way primary to become the next state schools superintendent, she's got the endorsement of the state's largest teachers union and now the state Dem Party is throwing its weight behind her. And to top it off, her opponent in the low-turnout April election kicks off the post-primary news cycle with headlines about a racially insensitive social media post. The backing Underly received and Deb Kerr's early stumble set up a formula for success, insiders say, especially in a contest that for ages has been all about which candidate secured the support of the state's public teachers. Some insiders caution conservatives could still give Kerr, the former Brown Deer superintendent, a real shot at an upset victory. But such an upset would demand a mix of resources and perfect pitch on issues like the frustration some parents have over schools being closed. Underly, meanwhile, can't just assume she'll be able to cobble together support from the other pro-public schools candidates she vanquished. But she gets a pretty good start with three of them — including third-place finisher Sheila Briggs, an assistant state superintendent — backing her. The math at the outset is pretty simple. Kerr and Shandowlyon Hendricks-Williams, a former assistant director at DPI and director of Gov. Tony Evers' Milwaukee office, are the only two that were seen as remotely in favor of school choice. Together, they accounted for just 37.8 percent of the vote. What's more, tension between the two surfaced after Kerr unsuccessfully tried to have Hendricks-Williams booted off the ballot because she used the title Dr. on her nomination papers. State law bans candidates from doing that but also allows them to use nicknames on their signature forms. There's no guarantee that Kerr can pull Hendricks-Williams' supporters into her camp. Still, if turnout increases significantly from the fewer than 325,000 who voted on Tuesday, there'd be a larger universe of potential supporters to pull to her side. Even with higher turnout in April, Kerr has a higher mountain to climb given the base she's starting from. But while Underly finished first, it wasn't by an overwhelming margin even though she had both WEAC's endorsement and the biggest independent expenditure reported ahead of the primary, a $78,000 digital ad from the Dem group A Better Wisconsin Together. Insiders note there wasn't a ton of money spent in the race, period; Underly only leapfrogged Briggs for second place in the fundraising race after WEAC gave her campaign $18,000 in the closing days. The support from WEAC and A Better Wisconsin Together likely helped push her over the finish line in first, some say. Insiders will watch to see if pro-voucher groups get involved and put significant resources into the race. But they give Underly the edge at the outset.
Mixed
Tony Evers: Insiders believe the guv had two paths with his budget: propose a modest document building off current law only to see Republicans rework it to their liking, or propose a budget chock full of liberal priorities only to see Republicans rework it to their liking. He chose the latter as his reelection budget, proposing a $3.2 billion increase in general purpose revenue spending, with half of that increase earmarked for schools, while also calling for the legalization of marijuana, expanded background checks on gun sales, and a rollback of Act 10 to restore collective bargaining powers for some public employees a decade after Republicans took them away. Republicans howl about the $1 billion net increase in taxes — not including the impact of Evers' proposal on local sales and property taxes. They rip the effort to rework the Walker-era changes to labor laws, including provisions that would restore the prevailing wage and project labor agreements. Assembly Speaker Robin Vos, R-Rochester, dismisses it as a liberal wish list meant to set Evers up for reelection. That, some insiders say, might be part of the point. Evers knew no matter what he sent to the Legislature, it would get reworked, so why not send a message about his priorities with a little something for all of his core constituencies? What's more, insiders say, things like legalizing pot, expanding background checks and boosting education funding are popular not just with the Dem base, but voters in general. And some of his proposed tax hikes include limiting the capital gains exclusion for individuals making more than $400,000 and married couples pulling in more than $533,000. Don't expect many average Wisconsinites to shed a tear for those folks if the change became law. But critics say it's odd that Evers loaded up the budget with so many Dem priorities but didn't focus on them during the speech. Granted, the guv's not given to stemwinders but more of an even-keeled style with a "holy mackerel" here and there. Why not throw some red meat into the speech for the base? The guv's backers counter Evers' priority is to get the state back on its feet from the COVID-19 pandemic. His supporters say the "Badger Bounceback" plan "connects the dots" and focuses on the recovery with investments in everything from education to putting more money into helping the business community. Republicans balk at the proposed spending increases — 7.3 percent in the first year in terms of general purpose revenue and 0.4 percent in the second. But Dems counter it's no time for an austerity budget with people still hurting. Dems also note for all the GOP griping about big-ticket items, they sure seem happy about things like the nearly $200 million Evers wants to put into broadband, one of several initiatives that would help out their largely rural and small-town districts. Insiders also note the way Evers plowed spending increases for popular programs into the document sets Republicans up to be the ones who "cut" education or "cut" health care. When Republicans finish their work on the document — assuming the two GOP caucuses can get on the same page, which is no guarantee — there will likely be an increase in state support for K-12 education. But while that would be an increase over current law it would be a "cut" from what Evers proposed. And with the guv proposing $1.6 billion for K-12, it could be a big cut. Likewise, Republicans are assuredly going to strip out Evers' proposal to expand Medicaid through the Affordable Care Act, even though it would save the state $634 million in GPR and draw down $1.3 billion in federal money. Not only is the proposal politically popular, but nixing it means the state would have to plow hundreds of millions more into the state-federal program to keep up current service levels. And for all of that, they'll still get tagged with "cutting" health care. Doing that won't get Republicans any grief back home. In fact, their largely safe GOP legislative districts will cheer them for standing up to Evers and his spending. But Evers wouldn't be running in 2022 to win a majority of legislative districts, but for a way to get at least one more vote than his opponent. That means jazzing up the base and pulling in those suburban voters who were turned off by Donald Trump. The question is whether this is the budget to do it. And some Republicans argue the massive education spending isn't going to be the selling point some would believe, not with parents unhappy about school rooms not being open despite the millions in federal aid that's flowing into districts. Insiders note guvs traditionally follow a pattern where their first budget has the most difficult or controversial provisions and the second one tries to spread as much joy as possible to be the foundation for a reelection bid. Evers brought back a lot of the controversial things he included in his first budget, even though he knew Republicans would take them out. It suggests to some that it's a play for his base and a sign that he's going to run for reelection. To some backers, the latter hasn't been in doubt. There's a new development on that front as news breaks that former state and national GOP Chair Reince Priebus is flirting with a statewide bid in 2022. Insiders take the talk with a grain of salt until Priebus actually starts to lay a foundation for a run, noting so far only Rebecca Kleefisch and Kevin Nicholson have been doing the legwork needed for a statewide bid. Still, the fact that donors are at least pitching Priebus — and others — on a bid suggests that no one in the potential GOP field is in a position to clear it and that Republicans believe Evers is vulnerable. The state Capitol at times has devolved into more theater than governing the last two years. But Dems say the guv is trying to prove he can get things done, pointing to the legislation he signed to cut taxes by more than $500 million and his openness to a revised bill to overhaul the state's unemployment insurance computer system even though it's not exactly what he wants. While some Republicans see it as the guv caving, his backers argue it's him showing he can be the adult in the room.
See WisPolitics.com coverage of Evers' budget address and reaction
Alex Lasry: The 33-year-old Milwaukee Bucks exec formally launches his campaign for U.S. Senate, joining Outagamie County Exec Thomas Nelson as a declared Dem candidate for the Republican Ron Johnson's seat. But is a New York native who's the son of a hedge fund billionaire and largely unknown outside of Milwaukee and Dem Party circles the right candidate to take back a U.S. Senate seat? Lasry releases a slickly produced rollout video that features his ties to prominent Black Milwaukee officials, his work on building the Bucks' taxpayer-financed arena and his role supporting Black Lives Matter protests last year. But insiders note the video fails to feature a single person from outside of southeastern Wisconsin. Look, the Milwaukee media market and Dane County are powerhouses in Dem primaries, insiders note. But where was the talk about rural Wisconsin? The ag industry? Has he ever been to Eau Claire? It looked more like a campaign focused on Milwaukee County exec than a statewide bid, say the critics. Others counter that Lasry's story will be based in Milwaukee, so it's a natural focus for his launch. And it's an impressive lineup of Milwaukee officials backing his campaign, from County Exec David Crowley to Common Council President Cavalier Johnson. But the star of the show may have been Kunita Hunter, a Black construction worker on the Bucks arena who says Lasry was different than the other "suits" who walked through the job site and connected with her. Nelson is already in the race, while state Treasurer Sarah Godlewski is all but in at this point, insiders say. Others looking at it include state Sen. Chris Larson, D-Milwaukee, and Steven Olikara of the Millennial Action Project. Lt. Gov. Mandela Barnes is also often mentioned as a possible candidate. But many would like to see him run for reelection as a team with Gov. Tony Evers instead. Will those who eventually get in be able to match Lasry for connections and money? Then again, others point out, if Barnes were to get in, he has a national following that's unique for a Wisconsin lieutenant governor, and Godlewski would likely see groups that back female Dem candidates jump into the fray. EMILY's List campaign spokesman Ben Ray says the organization is "watching Wisconsin's Senate race closely and are always thrilled to see strong women leaders like Sarah Godlewski consider running in these critical seats." For some, the bottom line is that Lasry's family money is both one of his strongest points and his biggest weakness. Just because his father's a billionaire doesn't mean he's going to have unlimited resources, insiders note. Still, he will be able to put personal resources into the campaign. More importantly, he can tap his family connections — including possibly those in the NBA — for donations. Furthermore, he met a lot of donors while raising $40 million serving as chair of the bid committee for the Democratic National Convention and finance chair of the host committee. Still, Dem critics see Lasry's bid as an example of privilege. If he didn't have his family's money, would his profile scream U.S. senator? Republicans, meanwhile, see his family's money as a gold mine of oppo research. They've already collected various social media posts highlighting his family's high-flying lifestyle. Posting pictures of fancy steak dinners and exotic vacations doesn't exactly help connect with many Wisconsin voters. Meanwhile, his wife is the chief of staff for Planned Parenthood of Wisconsin. Great for the Dem base, but great for throwing red meat at conservative voters, too.
Deb Kerr: The former Brown Deer superintendent narrowly finishes second in the primary to become the next state superintendent. But she gets embroiled in a racially tinged controversy before the polls even close, and her campaign manager, who has a long history of working with Dems, departs as he hints that Kerr is going to have to take a right turn if she wants a shot to win. Meanwhile, insiders are waiting to see whether Republicans and pro-voucher forces will come to her aid ahead of the April 6 election. Republicans have long complained their side hasn't put in more effort when it comes to the office and often ends up with a schools chief who's — at best — not looking to dismantle the choice program, but not supportive of expanding it, either. Kerr, meanwhile, isn't running as solely as school choice advocate, and she's been calling herself a Dem on the stump. Even so, voucher supporters see her as someone who would be a willing partner in advancing the program and not hostile toward it, unlike her opponent, Jill Underly. But until Republicans really invest in the race, insiders are skeptical to think it will be any different than it has been for years, with the public school education establishment being the biggest force in deciding who wins. And insiders are wondering whether the folks in those circles who had been considering investing in the race will still do so after Kerr's Twitter dustup. A Twitter user posted a general question asking when "was the first time someone called you the n- word?" Kerr, who's white, responded, "I was 16 in high school and white – my lips were bigger than most and that was the reference given to me." As part of the fallout, Kerr deletes her Twitter account and apologizes for being insensitive, saying she never intended for her statement to be considered as racist. No. 1, insiders note, that question wasn't directed at middle-aged white women, period. Feeling a need to weigh in is a bad look, and the headlines are a bad way to introduce yourself to voters who may be just tuning in. Others downplay it as a political mishap by an inexperienced candidate. That social media gaffe doesn't overshadow Kerr's work to close the racial achievement gap in Brown Deer and won't be a problem in the long run, some say. But that's only if the outside money comes to help her. Insiders believe there could be some potent issues for Kerr to use this spring. Underly, with WEAC's backing, could be painted as a tool of the teachers union, which could be an effective argument with frustrated parents unhappy that their kids haven't gone back to school in person yet and who will blame unionized teachers for that. And while some insiders think it's odd that a candidate who calls herself a Dem is largely getting her support from voucher proponents and conservatives, some analysts suggest she could pull voters from across the political spectrum. Her team includes Dems such as former state Rep. Jason Fields, who was a school choice proponent while in the Legislature. Underly, meanwhile, may have a hard time pulling anyone outside of base Dems and public school advocates with her open stance on wanting to dismantle the choice program. Still, others argue with Underly winning the support of the state Dem Party, Kerr will have no choice but to run to the right in an attempt to excite conservative voters. That move, however, would undercut her efforts to run as a candidate who can appeal to all sides. Brandon Savage, who has worked almost exclusively with Dem candidates and groups in his career, tells WisPolitics.com that he's leaving as Kerr's campaign manager because he can't provide the general election strategy she will need to win. Savage said Kerr has appealed to Republicans, independents and some Dems. But when the Dem vote is "consumed to a large degree, it almost forces a campaign to the right." Between the Twitter dust-up and losing her campaign manager, it dampens enthusiasm and leaves insiders wondering how quickly she can right the ship. Still, insiders note, money can cure a lot of what ails a candidate, and if choice advocates and Republicans get fully invested in the race, it could change the dynamic quickly.
Falling
Ron Johnson: The Republican U.S. senator, considered one of the most vulnerable incumbents heading into the 2022 cycle, is again making controversial statements and tying himself even closer to Donald Trump. Insiders say that's not going to help broaden his support for a statewide race next year. But amid the stories about Johnson's off-the-wall comments, insiders take a closer look at his open criticism of Senate GOP Leader Mitch McConnell, R-Ky., and an overall strategy that seems to show he's not in much of a hurry to make a decision on whether to run for a third term. Johnson's interview with WISN-AM draws national attention as he insists the violent storming of the U.S. Capitol last month "didn't seem like an armed insurrection to me." But national media point out police recovered guns and other weapons, while pipe bombs were found on the grounds. That doesn't even include the people who were filmed carrying hockey sticks, flagpoles and other weapons as they clashed with police as five people died. Johnson is no stranger to saying things outside the commonly held view, often as he insists mainstream media cover up what's really going on. To critics, he's prone to saying crazy things. To others, he's not afraid to ruffle feathers. After McConnell votes to acquit Trump, but eviscerates him on the Senate floor, Johnson tells WISN that the leader's speech didn't reflect where the majority of the GOP conference is and the Kentucky Republican has to realize as the leader "what he says reflects on us." That seems like a shot across the bow and even a possible threat to McConnell's position as leader, some say. It's no secret that Johnson doesn't care for McConnell. In Johnson's 2016 reelection, national Republicans largely left him on his own only to come rushing in at the last minute as it was clear Johnson was on a path to win his rematch with former U.S. Sen. Russ Feingold. While Johnson has shown he doesn't have much use for the GOP leader, he could likely use all the national help he can get, and alienating McConnell might not be the best way to assure that money flows. While Republicans largely left Johnson on his own in 2016, there wasn't a flood of Dem money to help Feingold, either, as national pundits largely put the race in the "safe D" column. Dems aren't going to make that mistake again, and the state Dem Party has proven it can raise tens of millions of dollars when Wisconsin is a top national target. Count on that money flooding in again — with next year featuring both a Senate and guv's race at the top of the ticket. Meanwhile, insiders note Johnson trusts his own instincts more than advice offered by any operatives. He caught lightning in a bottle in 2010, waiting until the spring to jump into the U.S. Senate race. And he fired his ad team in late summer 2016, changed up his message and went on to win even as operatives left him for dead. Still, insiders say it likely would look like a very different race for him if he breaks his pledge to only serve two terms in the Senate. He rode the tea party wave in 2010. And in 2016, Johnson and Trump helped each other — the senator driving turnout in the suburbs where Trump was struggling, and the former reality TV star pulling in new voters from rural Wisconsin. It's anyone's guess what a post-COVID pandemic political environment will look like. But Johnson is doing little to prepare for it. He hasn't been raising money actively, and he hasn't shown much interest in poll numbers that were stuck in the 30s for much of last year. Insiders also saw him in a weak position at the start of the 2016 cycle vs. Feingold. But last time, Johnson had Betsy Ankney on the ground in Wisconsin three years before the election to begin building his reelection team. After a turn with the NRSC, she's signed up to be the executive director of Nikki Haley's new PAC that was launched last month ahead of an expected 2024 presidential bid. The longer Johnson waits to pull the trigger on a bid, the more of his former aides and other top operatives will be snatched up by other campaigns in what is looking like a difficult Senate map for Republicans next year. Insiders say if Johnson thinks he can keep waiting to make a call, he will. He's also largely unimpressed with the professional political class. Always has been, Republicans say. But his 2016 win — particularly after he eschewed conventional wisdom with the late shakeup — has only reinforced his own belief that he knows better how to run a successful campaign. Some say you can't blame him after 2016. But his approach to a possible reelection bid continues to befuddle insiders who don't see signs that he's gearing up for what would easily be one of the most expensive races in the nation.
Turnout: It was bad. It's just not easy to figure out just historically how bad. Only 7.2 percent of the voting-age population went to the polls for the spring primary with 324,762 votes cast in the seven-way state superintendent primary. That's after nearly 3.3 million voters went to the polls in November. So what's responsible for the dip? One, spring primaries always see a dip compared to other races. There's just not as much excitement about a primary for state schools superintendent as there is for possibly deciding who's going to be in the White House. But the spring ballot is particularly light this year. There's no other statewide race other than the one to lead DPI and no big county exec or mayoral races to drive turnout. Besides the DPI race and local races for offices like school board and the city council, the only other races on the ballot were two primaries to fill vacant legislative districts and three open circuit court seats. The Elections Commission doesn't track turnout in February primaries, which don't always have a statewide race on the ballot. But in 2017, more than 368,000 voted in a three-way primary that included incumbent state Superintendent Tony Evers. Four years prior, more than 363,000 voted in the February primary with a three-way race to advance to the general election for state Supreme Court as Justice Pat Roggensack eventually secured another 10-year term. Looking ahead to the general election in April, observers are wondering how turnout will compare to recent off-year contests. In 2017, April turnout eclipsed 708,000, while it topped 889,000 in 2013, when there was both a DPI and state Supreme Court contest on the ballot. It'll likely struggle to hit that mark, but will it top the lowest turnout in the past 20 years? In April 2006, just over 502,000 turned out with then-Supreme Court Justice Patrick Crooks unopposed for a full 10-year term.
Evers' pardon pace so far highest in past half-century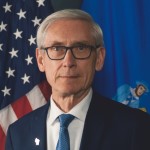 No governor since Patrick Lucey has issued as many pardons in their first two years as Gov. Tony Evers.
A WisPolitics.com review of Legislative Reference Bureau data found governors on average issue 61 pardons in their first two years. Evers handed out 107 by the end of 2020 and his pardon count currently sits at 144. Dem Gov. Patrick Lucey in 1971-72 issued 133.
Among the state's nine governors in the last 50 years, the number of pardons varies widely, especially when accounting for partisanship. Including Evers, Dems on average issued 87 pardons or commutations in their first two years in office, while Republicans issued 30.
And while Evers in part campaigned on restoring pardons and has issued more than nearly all of his predecessors had at this point in their terms, some observers still say this isn't enough.
"We definitely commend Gov. Evers for issuing that many pardons but we do think he could issue more," said Sean Wilson, smart justice campaign manager for ACLU Wisconsin. "And the way that we think he could issue more pardons is by expanding the pardon criteria."
Former GOP Gov. Scott Walker, Evers' predecessor, was the only state governor in the last half-century to not issue a single pardon over his entire tenure.
Walker didn't immediately respond to a request for comment. But during his time in office Walker explained his stance on pardons to WKOW-TV: "The only people seeking pardons are people who are guilty and I don't have any reason to undermine the criminal justice system."
After taking office in January 2019, Evers in June of that year reestablished a Pardon Advisory Board to review applications and make pardon recommendations. In October that same year, he then issued his first four pardons as governor, the first four to happen in the state in nearly a decade.
Wilson said when Evers reestablished the Pardon Advisory Board, he used essentially the same model that has been in place for the last 30 years. This model includes a provision that a person must have fully completed their sentence — including jail, prison, Huber work release, probation, community service, parole or supervision — for at least five years before even being eligible to apply for a pardon.
He said the state has about 68,000 people on probation or parole right now. A great number of them, according to Wilson, are longtime business owners and community leaders who still wouldn't be eligible for a pardon under the current criteria and "walk on eggshells" instead of fully living their lives on the outside.
"Ultimately the buck stops with him, and he makes the final decision," Wilson said. "So, I think if he opened it up for anyone to be able to apply for a pardon … he or his pardon commission would be able to review these cases and see that there are several individuals who have been out in the community for five, 10, 15 years, being great assets to their community. These are individuals who are still under the restrictions of community supervision."
GOP lawmakers this week also reintroduced a bill that would require the Department of Corrections to recommend revoking a person's parole or probation if they were charged with a crime while on release. A similar bill went to Evers' desk last session but he vetoed the proposal.
An Evers spokeswoman didn't immediately respond to requests for comment.
Evers' time leading the state's executive branch isn't over yet. But as far as previous governors' pardons go, Lucey issued the most total pardons of any guv in the last 50 years with 512 in six-and-a-half years. Lucey didn't finish his second term because he resigned in the middle of 1977 to take a position as U.S. ambassador to Mexico.
And Dem Gov. Jim Doyle, Walker's predecessor, issued the second-most over his tenure with 326 in eight years. Doyle issued more than half of his pardons (177) in 2010, his final year in office.
Legislators renew push to revamp state's approach to sexual assault kits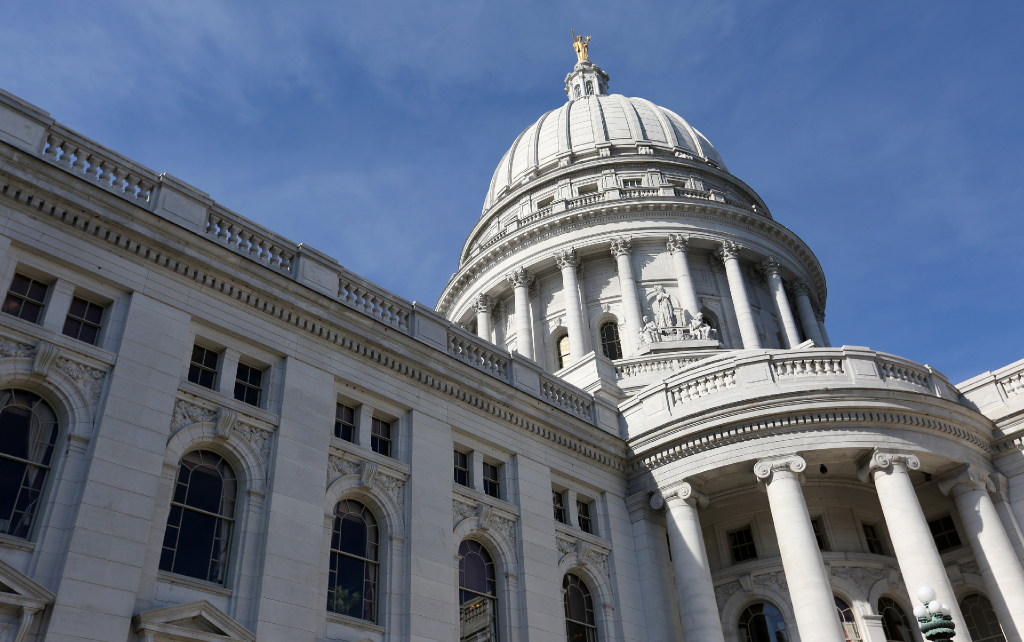 Lawmakers are trying again for a new system to process, store and track sexual assault kits after bills to do the same failed to pass last session.
This time around, backers are getting a boost from Tony Evers after the guv included in his budget a provision to establish statutory procedures for processing and storing kits.
"This is truly a bipartisan issue that will ensure Wisconsin statute protects and empowers victims as well as prevents another backlog of cases," said Sen. Alberta Darling, R-River Hills, author of one of two bills that make up the package to create the new system.
Testing backlogs at the state's crime labs have been brought up in several attorney general campaigns over the past 15 years.
Darling told WisPolitics.com her legislation empowers survivors by providing them with vital information and creating accountability in kit processing.
Legislation introduced in the state Senate this year would require kits to be stored for up to 50 years and would create clear timelines and processing requirements for handling the kits between hospitals, police departments and crime labs. Another bill would create a system to allow survivors to track the status of their sexual assault kit as it moves through the system.
Under the proposed legislation, survivors could choose over a decade whether to have their kits tested, during which time the kits would be stored at state crime labs. This allows survivors more time to process the traumatic event and ensure their own safety before pursuing legal action.
Completed kits would then be returned to local law enforcement agencies to be stored for up to 50 years, until the statute of limitations expires, or the end of a term of imprisonment or probation of a person convicted in the sexual assault case, whichever is longer.
The tracking bill would also require local law enforcement provide more detailed information about sexual assault kits and investigations to DOJ. That bill would add $400,000 to the DOJ budget to fund the creation of a data bank to track the kits.
Both bills have bipartisan support from both houses of the state Legislature and were written by bipartisan groups of legislators who consulted with members of local law enforcement, sexual assault victim advocacy groups and DOJ.
Similar measures failed to make it past the Senate last session because the Senate refused to OK Assembly amendments written by Assembly Health Committee Chair Rep. Joe Sanfelippo, R-New Berlin.
The Senate had passed the original versions of the processing, storage and tracking bills unanimously before sending them to the Assembly.
Those amendments included what some legislators referred to as "poison pills," which included provisions that would have required survivors or suspects involved in the sexual assault kit testing process who are illegal immigrants be reported to U.S. Immigration and Customs Enforcement and allowed survivors who were assaulted on public school campuses to enroll in school voucher programs regardless of program restrictions.
A Sanfelippo spokesperson told WisPolitics that the representative did not have a comment on the new bills. When asked if Sanfelippo planned to push the same amendments as last year, his spokesperson did not respond.
AG Josh Kaul in a statement about the bills from last session said this kind of legislation is crucial to preventing future backlogs of untested sexual assault kits.
"If this bill had been in place before the backlog developed, Wisconsin likely would never have had a backlog," Kaul said. He also knocked Sanfelippo at the time for his amendments, saying he was blocking the bill from passing.
A DOJ spokesperson told WisPolitics there is currently no backlog at any of the state crime labs and all three of the police departments that spoke with WisPolitics.com said they do not have backlogs either. It was addressed as part of DOJ's Sexual Assault Kit Initiative, during which they requested every untested sexual assault kit in the state be submitted to state crime labs for analysis. According to DOJ numbers, the agency received 6,838 previously untested kits as part of the initiative.
A DOJ spokesperson said legislation on sexual assault kits is essential because DOJ does not have the ability to create laws or rules which local law enforcement agencies must follow. DOJ can only create rules that DOJ employees follow.
"Establishing statutory requirements for the processing, tracking and storing of sexual assault kits is critical for public safety," the DOJ spokesperson said. "DOJ continues to make our communities safer by prosecuting cases from the previous backlog of untested sexual assault kits, but the best way to prevent a future backlog is to codify how sexual assault kits are processed and stored."
Ian Henderson of the Wisconsin Coalition Against Sexual Assault told WisPolitics the bills will bring important options and reassurance for sexual assault survivors by creating a system that won't allow another backlog to happen.
"This legislation will send a message to survivors that the state is taking them seriously and that they won't let the kits languish in the future," Henderson said.
Henderson added that legislation would provide clear expectations for survivors on how their kits will be handled during a "highly invasive process."
Meanwhile, Evers' budget calls for several new requirements.
Under the proposal, those who collect the sexual assault kits would be required to notify law enforcement within 24 hours if a victim wanted to report the assault. The kits collected from victims who don't would have to be sent to the state crime lab within 72 hours for storage.
When law enforcement agencies receive notification a kit has been collected, they would have 72 hours to take possession of it. They would then have to send the kit to the state crime lab within 14 days for processing.
The proposed budget provision also would impose new requirements on the state crime labs, including requirements for storage that are similar to the standalone legislation. If a victim hasn't consented to the analysis, the kit would have to be stored for 10 years. If they had, the kit would have to be processed and then sent to a law enforcement agency to store for whichever is longer: 50 years, the date of expiration of the statute of limitations, or the end of a term for the person convicted of the assault.
The budget provision also includes reporting requirements for local law enforcement.
Rhinelander Police Investigator Joshua Chiamulera said he is a "big fan" of creating a tracking system because it means more accountability for police and the justice system and more rights for survivors of sexual assault.
He said Rhinelander was "easily meeting" the timeline suggested in current DOJ recommendations and his department collaborates with other local departments to make sure kits are collected and delivered to state crime labs as quickly as possible.
However, Chiamulera said he was concerned about the extra cost burden on smaller local law enforcement agencies that would come with kit storage requirements. He said much of the DNA evidence in those kits needs to be frozen, which could cost some agencies around $1,000 depending on how many kits they need to store.
Spokespeople for Milwaukee and Madison police both told WisPolitics the departments currently work to follow the existing DOJ guidelines as closely as possible, adding they work with survivors when asked for kit status updates and both departments notify survivors about updates on the status of their kits.
See the DOJ recommendations here.
Political TV
(Check local listings for times in your area)
"UpFront" is a statewide commercial TV news magazine show airing Sundays around the state. This week's show, hosted by ADRIENNE PEDERSEN, features state Sens. DALE KOOYENGA, R-Brookfield, and LaTONYA JOHNSON, D-Milwaukee, along with Dem U.S. Senate candidate ALEX LASRY.
*See more about the program here.
*Also see a recap of the show online each Monday at WisPolitics.com
"Rewind," a weekly show from WisconsinEye and WisPolitics.com, airs at 8 p.m. on Fridays and 10 a.m. on Sundays in addition to being available online. On this week's episode, WisPolitics.com's JR ROSS, WisconsinEye's STEVE WALTERS and the Capital Times' BRIANA REILLY discuss Gov. TONY EVERS' budget and GOP reaction, the state's COVID-19 vaccination progress and results of Tuesday's primaries.
*Watch the show.
Check out WisPolitics.com's Midday, a daily podcast offering insights into the top news of the day. Today: a state vaccination update.
*Listen to the podcasts here.
"The Insiders" is a weekly WisOpinion.com web show featuring former Democratic Senate Majority Leader CHUCK CHVALA and former Republican Assembly Speaker SCOTT JENSEN. Today the two debate how the Evers' budget will fare with majority Republican lawmakers this year and with voters next year.
*Watch the video or listen to the show here.
"In Focus: Wisconsin" airs Sundays at 9:30 a.m. on Spectrum News 1 on channel 1. On this week's program, host JASON FECHNER talks with Sens. JON ERPENBACH, D-West Point, and HOWARD MARKLEIN, R-Spring Green, along with Spectrum News 1 political correspondent ANTHONY DABRUZZI about Gov. TONY EVERS' proposed state budget and his priorities for 2021. See more here.
Wisconsin Public TV's "Here and Now" airs at 7:30 p.m. Fridays. On this week's program, anchor FREDERICA FREYBERG talks with JFC Co-chair Rep. MARK BORN about Gov. TONY EVERS' proposed budget, DEBORAH KERR about her campaign for superintendent and former state Capitol Police Chief CHARLES TUBBS on the Act 10 demonstrations at the Capitol 10 years ago this month.
"Capital City Sunday" airs at 9 a.m. Sunday on WKOW-TV in Madison, WAOW-TV in Wausau, WXOW-TV in La Crosse and WQOW-TV in Eau Claire. Host A.J. BAYATPOUR interviews Gov. TONY EVERS and Senate Majority Leader DEVIN LeMAHIEU, R-Oostburg.
Week Ahead
Monday: Senate Human Services, Children and Families Committee on executive appointments.
– 10:30 a.m.: 441 South, state Capitol
Tuesday: Senate Committee on Education public hearing
– 10:30 a.m.: 411 South, state Capitol
Wednesday: A Milwaukee Press Club evening event with NBC's "Meet the Press" host Chuck Todd
– 6 p.m. – 7 p.m.: Virtual.
Wednesday: Natural Resources Board meeting
– 8:30 a.m.: Virtual.
Names in the News
Upcoming WisPolitics.com events include:
* March 4, a Madison virtual event with Senate Minority Leader JANET BEWLEY, D-Mason, and Assembly Minority Leader GORDON HINTZ, D-Oshkosh. Register here.
*April 15, Madison virtual event with Senate Majority Leader DEVIN LeMAHIEU, R-Oostburg. Register here.
State Dem Party Chair BEN WIKLER is looking at running for another two-year term at this summer's state convention. "I haven't made an official announcement yet, but I'm actively planning out the next two years if I'm able to serve in this role," Wikler told WisPolitics.com. Wikler, a former senior adviser for MoveOn.org, won the office at the 2019 state convention and then led the party through an unprecedented fundraising period. The party reported raising $22.7 million through its main state account alone in 2020.
Longtime reporter STEVE WALTERS is retiring after more than 32 years of covering the state Capitol. Walters, who started with the Dubuque Herald Telegram in 1970, came back to his home state in 1982 to work for the Waukesha Freeman before joining the Milwaukee Sentinel. In November 1988. He began working in the Sentinel's Capitol bureau and became chief in 1992. He remained bureau chief in 1995 after the Journal and Sentinel merged and left the paper in 2009 to join WisconsinEye, where he has been senior producer. Since 2014, he has co-hosted "Rewind" with WisPolitics.com Editor JR ROSS, and today was his final show. Capital Times reporter BRIANA REILLY, a former WisPolitics.com reporter, will succeed Walters as co-host. Walters also does a column for Urban Milwaukee that is expected to continue through the state budget cycle.
RYAN OWENS, the inaugural director of the Tommy G. Thompson Center at UW-Madison, will leave the post at the end of the academic year. Owens will continue as a professor at the university. WisPolitics.com reported earlier this month that Owens is considering a bid for attorney general in 2022 as a Republican. See the TGT Center release.
Gov. TONY EVERS today signed AB 4, which allows pharmacy technicians and students to administer COVID-19 vaccinations under some conditions. See the release.
Assembly Speaker ROBIN VOS, R-Rochester, has appointed state Rep. CINDI DUCHOW, R-Delafield, to the State Capitol Executive Residence Board. The 16-member board largely focuses on the restoration, renovation and current maintenance of the state Capitol and Executive Residence.
Endorsements: The following is a list of recent endorsements, based on emails received by WisPolitics.com:
DPI:
JILL UNDERLY: Former DPI candidates SHEILA BRIGGS, TROY GUNDERSON and STEVE KRULL; Democratic Party of Wisconsin.
Lobbyist Watch
There were 56 changes made to the lobbying registry in the past 10 days.
Follow this link for the complete list.