BREAKING NEWS: Starting on May 5, state workers can begin returning to their offices under guidance the Department of Administration issued today.
Capacity limits for state office buildings will be set at a maximum of 25 percent of pre-pandemic capacity. The document says agencies can anticipate an increase in maximum capacity to 50 percent on June 1, with the goal of resuming normal office operations on July 5 of this year.
Quotes of the Week
Why use the legislative process to send a signal to the governor? Why not just pick up the phone?
– Rep. Deb Andraca, D-Whitefish Bay, arguing against Republicans who say their 11-bill federal pandemic relief spending package is meant to send a clear message.
Let's send some of this money back to the hard-working people of Wisconsin, through rebates to households and property owners, aid to households; put some money back into the pockets of the people of Wisconsin because I know with great certainty that they can spend that money better than anyone in this room and definitely a lot better than Governor Evers can.
– JFC Co-Chair Mark Born, R-Beaver Dam, supporting the bills. 
They're maybe hopes or dreams of my colleagues across the aisle, but they know they will be vetoed. They also know there's a very good chance they're a fraud. This is pretending, this is acting. This is performing as if you had the authority.
– Senate Minority Leader Janet Bewley, D-Mason, slamming the bills.
These are real solutions. We're trying to provide a road map, frankly, with this vast amount of money that's coming into the state to make sure these bills invest in mostly one-time funding options to make sure we're not creating budget holes.
– Senate Majority Leader Devin LeMahieu, R-Oostburg.
Political Stock Report
-A collection of insider opinion-
(April 10-16, 2021)
Rising: Annette Ziegler, Mike Gallagher, FoodShare
Mixed: Sarah Godlewski, Robin Vos, sales tax holiday
Falling: COVID restrictions, Medical marijuana
Rising
Annette Ziegler: The former Washington County judge adds chief justice to her resume in a move that confirms for many insiders that Pat Roggensack won't seek reelection in two years. Six years ago, conservatives quickly installed Roggensack as chief justice after voters approved a GOP-authored constitutional amendment to give the sitting justices the power to pick their leader rather than giving that position to the most tenured member of the court. That amendment ended 19 years of liberal Shirley Abrahamson leading the court — and antagonizing conservatives even though they were in the majority. Conservatives then reelected Roggensack to new two-year terms in 2017 and 2019 even though court watchers say she was ready to step away from the role two years ago. The conservative majority, however, has had its fault lines, and it was a challenge to get a consensus among the others on the court at the time — Rebecca Bradley, Daniel Kelly and Ziegler with Brian Hagedorn about to join the court. With Kelly's 2020 loss, the majority narrowed to four members, though the tensions remained, particularly between Bradley and Hagedorn. Ziegler is rarely the lead author on a high-profile court decision, but she's the compromise candidate, some say. Court watchers say making the switch in chief justices now also ensures Ziegler will get a shot at serving in the leadership role just in case liberals win back the majority in 2023. Roggensack would be 82 in 2023 when she'd be up for a full 10-year term, but she isn't expected to seek reelection. An open seat would determine control of the court and likely produce the most expensive campaign in state history, court watchers say. The move also ends speculation over whether Hagedorn — who has become the key vote in major cases — would risk alienating the conservative grassroots even further by trying to form an alliance with his three liberal colleagues to become chief justice. As he continued to break with his fellow conservatives in high-profile cases, some court watchers wondered whether he had an eye at trying to grab the role. Others, however, argued that would be a bridge too far with the conservative base that in 2020 got him elected despite being an underdog for much of the campaign. 
Mike Gallagher: The Green Bay-area Republican tops the House delegation for fundraising during the first quarter, more than doubling up his nearest competitor as he continues to build a nice warchest just in case the opportunity opens up to run for U.S. Senate next year. The haul suggests to some that while his subtle breaks with former President Trump may have caused him some issues with the GOP base, it's not hurting him with the donor class. Gallagher, now in his third term, has proven to be a standout fundraiser in the delegation, but his first quarter number takes it up a notch. Gallagher raised $830,250 and finished the period with more than $1.9 million in the bank. The next closest haul is the $285,175 that Janesville Republican Bryan Steil raises. Gallagher got national attention during the violent storming of the U.S. Capitol as he told Trump "you have got to stop this" while the president's supporters tried to interrupt the vote certifying Joe Biden's victory. The response was perfectly rational and understandable, insiders say, considering Gallagher was one of those under siege in his office. But with a GOP base so enamored with Trump, any break can cause strain with the grassroots. That's particularly true, some say, after Gallagher has previously broken with him on things like the former president's emergency order to redirect money to his border wall. But donors and the grassroots aren't always aligned, and Gallagher reports his best quarter since just before he first won the Green Bay-area seat in 2016. Insiders also note Gallagher is able to continue building a nice nest egg just in case he runs for U.S. Senate in 2022. Like other Republicans — from Sean Duffy, the former congressman, to Kevin Nicholson, the former U.S. Senate candidate — Gallagher is waiting to see what U.S. Sen. Ron Johnson, R-Oshkosh, decides about running for a third term. It's still not clear when Johnson will make that call. In the meantime, insiders say Gallagher's able to keep raising money for his federal campaign and would just have to change his registration to jump into the Senate campaign. It's a little tougher for someone like Nicholson, who's eyeing both the Senate and guv races. Would he get impatient and jump into the guv's race only to switch to a bid for Senate — the office insiders believe Nicholson truly wants — if Johnson drops out? While Gallagher is doing fine with donors, it's the grassroots that could determine his fate for the GOP Senate nomination. The party's endorsement — handed out at the GOP's state convention in late spring during a typical election year — carries significant weight because it puts the organization's apparatus behind that candidate. But winning that endorsement might be tough for Gallagher unless he does some repair work with the grassroots because it's the pretty hardcore — and pro-Trump — base that shows up at those events, some say. A candidate must get 60 percent of the vote from party activists to secure the endorsement, and the GOP goes through multiple rounds if more than two candidates are vying for its backing. After each round, the worst performing candidate is dropped and a new round begins. In 2012, Tommy Thompson finished third on the first ballot, moving to the second round, where he was dropped after again finishing behind Mark Neumann and Jeff Fitzgerald for the party's backing in the Senate race. Eventually, Fitzgerald finished first, but he was short of the 60 percent needed for a formal endorsement. But later Thompson rode his superior name ID and other factors to the nomination in the primary. That path, some suggest, might be Gallagher's best bet. If it looks like he can't win over the faithful at convention, shoot for no endorsement and then use his background in the military and other appealing messages with a broader audience. Ultimately, some say, the GOP currently has three factions: hardcore Trump supporters, those who liked his message but hated his style, and anti-Trumpers. If it's an open seat, whichever candidate can best stitch together a coalition from those groups will likely win the party's nomination.
FoodShare: The state Supreme Court ruling overturning Gov. Tony Evers' latest public health emergency didn't just kill the foundation for his mask mandate. It also stripped away what qualified the state for some $70 million a month in enhanced food stamps benefits for Wisconsin's poorest residents. But with the chances of a legislative fix all but nil — unless the guv wanted to cede some serious authority to GOP lawmakers — Evers found a way around the Legislature and struck a deal with the Biden administration that preserves the money. Originally, the federal government required states to have a public health declaration in place to qualify for the money. So when Republicans moved forward with their initial attempt to overturn one of Evers' public health declarations — and the mask mandate that went along with it — they got slammed for jeopardizing the money. Though they sought a fix to the issue in AB 1, they still took lumps as Evers vetoed the bill and declared another emergency. So when the state Supreme Court overturned that declaration, Republicans felt justified in saying it was Evers' problem. All he had to do was come to the table to work with them on COVID-19. Instead, the guv's staff gets to work with the U.S. Department of Agriculture. That results in a deal in which the feds allow an order from Department of Health Services interim Secretary Karen Timberlake to qualify the state for the enhanced money. That directive generally orders the agency to keep up what it's already doing, including leading vaccination efforts, procuring and providing testing, and assisting local officials with contact tracing. Evers' office also notes the administration had begun working with the feds even before the state Supreme Court ruling came down. That includes discussing changes in federal law and a deal that allowed states to qualify for two months, rather than one, of the additional benefits. That gave the state additional time to work out the arrangement to ensure no one loses the benefit. It also leaves some Republicans ticked off that the Evers administration took those steps, but won't bother to open negotiations with the Legislature. Some note the Biden administration has already proven more flexible on qualifying for some enhanced pandemic aid. That includes matching money for states that don't have a one-week waiting period for unemployment benefits. When the GOP-led Legislature didn't take the needed steps a year ago to qualify for the federal money, the state lost out on $25 million and the Trump administration rejected a request to qualify for the money retroactively. When the extension of a suspension of the one-week waiting period expired temporarily earlier this year, the Biden administration signaled it was open to a retroactive payment. While Republicans ask why Evers hasn't been more aggressive in addressing other issues — like the unemployment insurance computer system — others breathe a sigh of relief that he found a solution, especially now that the benefits have grown from the initial $50 million a month to $70 million a month.
Mixed
Sarah Godlewski: The state treasurer becomes the first high-profile female candidate in the race for the Dem Party's nomination for U.S. Senate with the expectation that groups like EMILY's List will soon get behind her bid. Insiders say whether Lt. Gov. Mandela Barnes gets into the race is still a wild card that complicates the calculation for Godlewski — and others — in their pursuit of the nomination. And some say while Godlewski has personal resources that will help her get the campaign rolling, those investments will also come under the microscope. In launching her campaign, Godlewski seeks to draw a direct contrast with U.S. Sen. Ron Johnson, R-Oshkosh. That includes charging the GOP incumbent tried to stop additional COVID aid for those in need, espoused conspiracy theories and defended those who stormed the U.S. Capitol. In launching her bid, she joins a field that includes Outagamie County Exec Tom Nelson, Milwaukee Bucks executive Alex Lasry and Wausau-area Dr. Gillian Battino. If the field remains that way, insiders say, it's easy to see some of the "lanes" for each candidate: Nelson as the out-state candidate, Lasry with a home base in Milwaukee and support from high-profile African Americans and Godlewski as more of a Madison-based bid. Some also believe Godlewski would have the easier time of the three claiming the progressive mantle as a candidate based in Madison even as Nelson plays up his bonafides as a Bernie backer. The heart of the Dem primary vote, though, is in Madison and Milwaukee, outside of his home turf. Insiders say Barnes would complicate Godlewski's calculation for the progressive vote. Dems don't expect the lieutenant governor to make a final call about a bid until after the budget is done. And that delay could leave him behind the other contenders in collecting needed resources. But he's got a foot in both Madison, where progressive groups like him, and Milwaukee, which he used to represent in the Legislature. Add in the national profile he's built that's unique for an LG, and he could be a formidable candidate in the primary. That's especially true, some say, as the only Black candidate in the race amid the growing importance of racial justice issues among the Dem base. He'd also have no trouble quickly raising money to catch up with the rest of the pack, some election watchers say. That also places a premium on those already in the race to lock up donors and supporters. Just look at how Lasry has worked to lock up support among Black Milwaukeeans, some note. The early fundraising numbers show Lasry raised north of $1 million, though more than a third of that came from donors who have already maxed out to his campaign — $2,900 for the primary and $2,900 for the general — making his next report key to show he can keep up the momentum. Insiders say they won't be shocked to see Nelson outhustle the rest of the field with his reputation as a grinder. Still, the $263,843 he raised is a sign to some of how hard it can be for him to raise money in a growing field. Lasry, who gave his campaign $50,000 during the first seven weeks, has personal money that could help grease the skids. But some question whether the son of a billionaire hedge fund manager — and one who's from New York to boot — is really the best candidate to take the Senate seat. While some question Lasry's ties to Wisconsin, Godlewski critics grumble people gloss over that while she's from Wisconsin, she spent most of her adult life outside the state and only moved back not long before her 2018 treasurer bid. She also has money, though a fuller picture of Lasry and Godlewski's resources will likely emerge from their Senate disclosure forms. Godlewski has to file a financial disclosure statement with the state, but those forms only require officeholders to note investments worth $5,000 to $50,000 and more than $50,000. Looking at her report that covered calendar year 2019, she had 120 stocks and mutual funds worth between $5,000 and $50,000 — valued somewhere between $600,000 and $6 million — and another 13 at more than $50,000 — with a value of at least $650,000. Insiders also expect opponents to use her investments against her as she tries to grab the progressive mantle in the primary. Her holdings include corporations like WalMart and several fossil fuel companies such as ConocoPhillips. Some ask how that will sit with the progressive base. Beyond any personal money she brings to the table, Godlewski is expected to get a boost from EMILY's List, with others backing female candidates likely soon to follow. Meanwhile, insiders say any Dem candidate should be able to raise money casting Johnson as a villain considering how much the base has grown to dislike him. The Oshkosh Republican shows a significant uptick in his fundraising during the first quarter of the year, pulling in $545,337 and finishing March with just over $1 million in the bank. While that's his best fundraising quarter since July 2017, Johnson is the only one of the six targeted in the Senate who failed to pull in more than $1 million during the three-month window. As the jockeying in the Senate field starts to take off, Dems are also looking at possible candidates to run for the offices those contenders now hold. Tricia Zunker, who lost a bid for the 7th CD in a May 2020 special election and again in the November contest, is kicking the tires on a run for treasurer. Meanwhile, some have floated state Sen. LaTonya Johnson, D-Milwaukee, as a possible candidate for lieutenant governor if Barnes jumps into the Senate race.
Robin Vos: In a state Capitol that's more about messaging than governing these days, the Assembly speaker has been doing everything he can to lay down markers on how his caucus would do things if Republicans were in power. But with an unwilling partner in the East Wing, it's mostly for show, insiders say. And sometimes the rush to message things ends up giving Dems some cover, like when the Legislative Fiscal Bureau suggests some of the GOP's ideas for the federal COVID money might not be allowable expenses. When Tony Evers beat Scott Walker in 2018, some insiders sensed Vos saw an opportunity for a new challenge in the disappointment of the GOP's losses. After several cycles of the same old fights between the executive and legislative branches, this would be a new opportunity to engage the Dem guv in the political arena and an opportunity to flex his legislative muscles in the sausage-making at the Capitol. Others saw an opportunity for Vos to roll the new guv with more than a few Republicans believing Evers would be at a disadvantage. So whether insiders believe the guv's staff shielded him from Vos initially or simply viewed the speaker suspiciously, that give-and-take never emerged. And as Evers found he wasn't going to get what he wanted from the Legislature, it made more sense to simply work around lawmakers. Add that things were already strained before Evers walked in the door — thanks to the lame-duck session in 2018 — and frayed even more by bad moves — like taping Vos and Scott Fitzgerald secretly — and there largely isn't a working relationship between the two branches, insiders say. It also deprives Vos of the opportunity to exercise his legislative acumen — one of his strengths — and wheel and deal — something that keeps the job interesting. And just when Republicans think they might finally have Evers in a tough spot, the guv finds a way around, lately with a hand from the Biden administration. The guv's deal with the U.S. Department of Agriculture to keep the state in line for $70 million in enhanced food shares benefits is the latest example. To Republicans, Evers has repeatedly refused to give them a seat at the table to have a voice in how the state deals with COVID-19. To Dems, GOP lawmakers haven't earned one. Either way, Republicans thought they had Evers in a jam over the food aid after a state Supreme Court ruling nixed the public health emergency the guv had declared, which helped qualify for the money. To Republicans, the ball was in Evers' court. They passed AB 1, which gave the guv explicit authority to call a public health emergency to qualify for federal aid. But it also included a series of provisions they wanted to deliver for their base, including a ban on mandatory COVID-19 vaccines. Just hours before Evers announced the deal with the Biden administration, Vos told reporters there was a fix on the table. All Dems had to do was agree to override Evers' veto of AB 1, and the money would flow again. But the deal ends that pressure point. To some, it's a sign that Evers will have a willing partner in the White House to find ways around the Legislature if similar situations arise again. While the COVID bills clear the Legislature largely along party lines, the guv is expected to veto those. And while Republicans will knock him for opposing popular ideas such as giving homeowners a 10 percent rebate on their property tax bill, Evers is expected to shrug it off while continuing to dole out the federal money. That's simply one of the disparities between the legislative and executive branches, no matter who the players, some say. The guv simply has a bigger bully pulpit and can draw more public attention. Republicans bemoan media outlets they believe are too easy on Evers, especially since they see him as out of touch. What's more, some believe that Vos doesn't only see the Legislature as a co-equal branch of government but that the speaker's office is in the same ballpark as the governor. But if the guv isn't going to engage him, some say, it's harder for Vos to get a toehold to get on somewhat equal ground with Evers, insiders say.
Sales tax holiday: A proposal to exempt bars, restaurants and other entertainment businesses from collecting the sales tax this summer is the rare GOP-authored tax cut that wins Dem votes in the Assembly. Just don't expect it to attract any Senate GOP co-sponsors. Insiders say that means it's not going anywhere. Assembly Republicans quickly moved the $170 million proposal alongside their calls on how to spend $3.2 billion in federal stimulus money the state will receive. The holiday would decrease government revenues by $162.4 million with most of that coming from out-of-state sales tax collections. It also would reduce $2.4 million in tax collections for food and beverage, and another $1 million through the premier resort area tax, a local tax municipalities can use to pay for infrastructure expenses. County sales tax collections also would drop about $13.3 million. Altogether, the bill attracts seven Dem votes in the Assembly, somewhat of a surprise considering the caucus almost never supports tax ideas coming out of the majority. For some, insiders say, the vote was a symbolic gesture to businesses in their districts that have been dinged by the pandemic. The bill also attracts two nos from Republican members, including GOP state Rep. John Jagler, who's already showing he'll fit in nicely in the Senate once his win in the 13th SD special election is certified. The Senate GOP caucus has balked about sales tax holiday ideas before, seeing them as gimmicky and bad policy. The fact that no Senate GOP co-sponsors are on the bill so far suggests to some that viewpoint hasn't changed. The last time Senate Republicans went along with a sales tax holiday, then-Gov. Scott Walker was pushing one hard on school sales just before he faced a tough reelection bid that he eventually lost. Senate Republicans went along with the plan only to see Walker use his partial veto authority to expand it from a two-day sales tax holiday to one spread over five days. Looking back at that experience, some Senate Republicans say there's no point in getting on board with this bill because they don't believe there's any chance that Gov. Tony Evers would sign it into law. What's more, the CPA caucus in the Senate generally would rather see a holistic approach to the sales tax and a revamping of the code rather than a one-time cut.
Falling
COVID restrictions: Strike three. Even with a new umpire involved. The state Supreme Court for the third time in the past year strikes down one of the Evers' administration's orders to deal with the COVID-19 pandemic and reaffirms the principles it laid down a year ago in ruling that such directives should be done through the administrative rules process. The first court hit Gov. Tony Evers took in his COVID-19 efforts was a little less than a year ago as the court in a 4-3 ruling struck down the extended stay-at-home order his Health Services secretary had issued. In that decision, the court ruled such an order should've gone through the administrative rules process, which gives lawmakers a say. Undeterred, then-Secretary Andrea Palm issued a new order last fall limiting the capacity at bars and restaurants, as well as other public places, amid a spike in COVID cases. In doing so, the Evers administration argued the May 2020 ruling left the door open to such an action. But the court closes that door with a new 4-3 ruling against the guv, just two weeks after a similar 4-3 decision that the governor had exceeded his authority in issuing multiple public health emergencies over the ongoing COVID-19 pandemic. The subject of the most recent decision, limits on public gatherings, became a moot issue after an appeals court placed them on hold last fall and they then expired in November. Still, writing for the majority, Chief Justice Pat Roggensack writes it was important to take up the case because it "charts a course that the Secretary-designee will repeat with future orders." In other words, court watchers say, we meant what we said last spring. Still, there had been some question where Justice Brian Hagedorn would end up on the case. He broke with his conservative colleagues in that 4-3 ruling last May, and some thought once liberal Jill Karofsky replaced conservative Daniel Kelly that the Evers administration might have an opportunity to reverse last spring's ruling. But Hagedorn shuts the door on that notion in his concurring opinion. He writes while he believes the rationale in last year's ruling was "in some ways, incomplete" and his objections to the legal analysis "was no secret." Still, he notes the principle of stare decisis — Latin for "to stand by things decided" — and if that principle is to have any meaning in the legal system, "it surely must apply when a court has told a specific party that certain conduct is unlawful, and that party does the very same thing again under the same circumstances." To some, that's a sign from Hagedorn that he's not going to be a judicial activist and parties hoping to get a different result on something they argued just a year ago with a different makeup on the court may come away disappointed.
Medical marijuana: When Assembly Speaker Robin Vos last session said he was open to legalizing marijuana for medicinal purposes, it raised some hopes the proposal could pass even with a GOP majority in the Legislature. But then-Senate Majority Leader Scott Fitzgerald quickly snuffed out that chatter, making clear he wasn't on board. With new Senate Majority Leader Devin LeMahieu telling a WisPolitics.com luncheon that he opposes medical marijuana as well, insiders note it wasn't just a matter of Fitzgerald holding up the issue in the Senate. And insiders add there simply isn't the groundswell in the Senate GOP caucus to pass such a bill without needing Dem votes. In April 2019, the last time the question was posed to registered voters, the Marquette University Law School Poll found 83 percent backed the use of marijuana for medical purposes with a doctor's prescription, while 12 percent were opposed. And proponents have often cited the overwhelming support in their calls to legalize medicinal marijuana in Wisconsin. But the Oostburg Republican only opens the door a crack, saying if the FDA approves medical use, marijuana should then be treated like any other prescription drug. Still, LeMahieu wants the discussion at the federal level "and not have some rogue state doing it without actual science behind it." He adds there's not enough support within his caucus for medical or recreational marijuana, which Gov. Tony Evers has proposed legalizing in his state budget plan. Some note there likely are more than 17 votes in the Senate for the proposal. But there's no way LeMahieu would put a bill on the floor on a topic like this that wouldn't have enough votes from his caucus alone to pass. Insiders say there's a wing of the Senate GOP that supports medical marijuana and a segment that absolutely opposes it, along with some members somewhere in the middle. But that's not a formula to get a bill through the Senate, regardless of how popular it is with the public. Add in LeMahieu's personal opposition to the idea, and it's going nowhere — again.
See the luncheon at the WisPolitics.com YouTube page.
As legalization stalls at state level, local governments tackle marijuana policy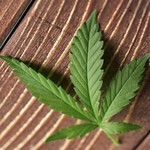 Nearly a decade after Colorado became the first state to legalize recreational marijuana, the debate has spiked in Wisconsin as more states join the pro-marijuana ranks. 
Some local units of government have made moves to decriminalize the drug as progress at the state level appears unlikely.
Gov. Tony Evers proposed legalizing medical and recreational marijuana in his state budget plan, but GOP leaders plan to scrap the proposal as they craft a budget of their own. 
But Evers is still pushing the idea.
"As you know, I am proposing that we legalize marijuana and that we regulate and tax it just like we do with alcohol," Evers said during a budget listening session this week. "An important piece of this proposal would be to modify criminal penalties for marijuana-related crimes to align with legalization, and create a process for individuals serving sentences, or previously convicted of marijuana-related crimes, to have the opportunity to repeal or reduce their sentences for non-violent, minor offenses."
Assembly Speaker Robin Vos has previously stated his caucus would not support recreational marijuana proposals, but members may draft their own measures regarding medicinal use. Any consideration from Republicans on the issue would occur in a separate bill outside the governor's state budget. 
"I've supported [medical marijuana], I've been as public as I can be. I think I was one of the first legislators in the Capitol to say I'm open to that idea," said Vos during a virtual WisPolitics.com luncheon in January. "I'm still trying to find a way where we can do it where people accept the fact that we are not going to legalize recreational marijuana." 
But GOP Senate Majority Leader Devin LeMahieu on Thursday told a WisPolitics.com virtual luncheon that even a separate medicinal marijuana bill couldn't get approval from Republican senators.
"First of all, we don't have support from the caucus," said LeMahieu. "And that's pretty clear that we don't have 17 votes in the caucus for medicinal purposes, or recreational purposes, to legalize it."
He also said the state should wait for FDA approval before allowing it for medical purposes.
Such approval could be long in the coming. Marijuana is listed as a Schedule 1 drug– those "with no currently accepted medical use and a high potential for abuse"– which presents barriers to researching it for medical use.
'De-facto decriminalization' or 'unregulated chaos'?
With legalization at an impasse, various Wisconsin jurisdictions are downgrading marijuana enforcement and prosecution. 
In Wisconsin, any possession of marijuana is a misdemeanor and punishable by up to six months in prison and a $1,000 fine. 
But in some cities, possession and consumption are no longer a crime — as long as users follow guidelines set by some counties and municipalities. 
Milwaukee County passed a proposal in late March that reduced marijuana fines to $1. The Milwaukee Common Council is considering a similar move.
Madison last November decriminalized the possession and use of up to 28 grams of marijuana or cannabis derivatives. And the Dane County district attorney told Madison police not to refer marijuana cases for prosecution if they involve 28 grams or less. 
The Badger Institute, a Madison-based conservative think tank, in a policy brief also notes that Appleton, Eau Claire, Green Bay and Racine have decriminalized possession of small amounts of marijuana. 
The Badger Institute report also pointed to fewer possession charges, minimal jail time and almost no prison sentences for marijuana in Wisconsin, unless the charge was accompanied by other offenses.
The brief shows only 0.23 percent of all Wisconsin prison admissions were for marijuana cases that did not include more serious crimes in 2019. According to the brief, only 16 percent of marijuana cases charged in circuit court resulted in jail or prison time. 
The report, authored by policy analyst Julie Grace, said lesser charges and sentences — combined with deferred prosecution agreements, diversion programs, and marijuana possession decriminalization by local municipalities — have resulted in "de facto decriminalization of marijuana use throughout much of the state."
But legal pot proponents, such as Alan Robinson of WiNORML, disagree. WiNORML has partnered with state Sen. Melissa Agard, D-Madison, on legalization efforts. 
"As to the question of whether or not marijuana is already decriminalized in Wisconsin, the answer is a resounding no," Robinson said. 
Robinson pointed to the underbelly of the marijuana industry as a prime reason to pursue legalization.
The nature of how marijuana is sold and distributed will happen with or without guidance by the state government, Robinson noted, but he argued that some of the substance's most noteworthy problems could be solved through regulation.  
"We're in a state of unregulated chaos. We know that drug dealers don't check IDs. We know that bud-tenders are required to in legal states. If you want to keep drugs away from children, then you take the chaos element away," Robinson said. "One of the things that we've seen in states that have legalized it that [it] repairs communities that have been most negatively impacted by cannabis prohibition."
Polling has shown broad public support for marijuana legalization in Wisconsin. An April 2019 Marquette University Law School poll found that 59 percent of voters say the substance should be legalized for recreational purposes while 36 percent say it should not be made legal; 83 percent of voters said marijuana use for medical purposes with a doctor's prescription should be legal, with 12 percent saying it should not be. 
Two Republican lawmakers proposed legislation in March that would significantly reduce the state penalty for possession of up to 10 grams of marijuana.
Sen. Kathy Bernier, R-Lake Hallie, and Rep. Shae Sortwell, R-Two Rivers, noted in a memo to fellow lawmakers that Assembly Bill 130 and Senate Bill 164 wouldn't legalize marijuana, which is still illegal at the federal level.
It would reduce the current $1,000 state fine to a $100 forfeiture for possessing or attempting to possess up to 10 grams of marijuana. It also would eliminate the up to six-month prison sentence only with the increased penalty in current law for a second or subsequent violation involving up to 10 grams.
If approved, the bill would both change the current state penalties for marijuana possession and supersede smaller fines now enforced in some municipalities. The Assembly and Senate received fiscal estimates for the bills, and neither bill has been scheduled for a public hearing.
The bill currently has four co-sponsors in the Assembly including Robert Brooks, R-Saukville; Joel Kitchens, R-Sturgeon Bay; David Bowen, D-Milwaukee, and Nick Milroy, D-South Range. There are currently no co-sponsors in the Senate.
Agard, a longtime advocate of legalizing recreational and medicinal marijuana use, has argued that the substance might be legalized nationally first by a U.S. Supreme Court decision.
"We're an island of prohibition," said Agard. "[It] did not work with alcohol and it will not work with cannabis.''
– By Addison Lathers, Grayson Sewell and Jay Stahl for WisPolitics.com.
Marijuana legalization can present law enforcement challenges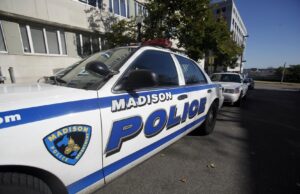 As Wisconsin debates the legalization of marijuana, law enforcement officials in Michigan — Wisconsin's first neighbor to legalize recreational use — note challenges in enforcing marijuana-related DUIs and addressing break-ins linked to homes with grow operations.
Michigan voters made medicinal use legal in the state in 2008. Lawmakers passed recreational use in early November 2018 with implementation in December 2019. 
Minnesota legalized medicinal use in 2014, and recreational marijuana legislation is working its way through the committee process, bringing it closer to a possible vote. In 2019, Illinois legalized recreational and medicinal use of the substance starting in 2020, and dispensaries are now operating just across the border.
Iowa's Legislature has yet to take up a bill on either type of use. 
Seventeen states and the District of Columbia have legalized adult recreational marijuana use. Additionally, 36 states and the District of Columbia have legalized medical marijuana use.
Senate Majority Leader Devin LeMahieu, speaking at a WisPolitics.com luncheon, said he felt no pressure because of the action of neighboring states, but he did raise several law enforcement issues. 
"They just have concerns over trying to enforce it, when they pull over people to figure out if they are driving impared under marijuana," he said.
According to Nate Dreckman, president of the Badger State Sheriffs Association, sheriffs across Wisconsin have varying views on medicinal marijuana legalization. He is confident that most sheriffs across the state do not support recreational marijuana legalization.
Wisconsin Professional Police Association Executive Director Jim Palmer says he believes marijuana legalization will eventually come to Wisconsin.
"I don't know when that will be," Palmer said. "But I think it is critically important to learn from the experiences of our neighbors."
Special training recommended to spot marijuana-impaired driving
Matt Saxton, executive director of the Michigan Sheriffs Association Executive Director and a former county sheriff, has noted a spike in people driving under the influence of marijuana since recreational use was legalized. 
But he said he doesn't believe it increased DUIs overall and part of the spike may be due to increased recognition by officers and deputies who are receiving new training. 
"Probably the increase is that it is being looked for," Saxton said. "In the past, if someone had been driving under the influence of alcohol and had THC in their system they would have only been charged with drunk driving as opposed to drugged driving."
The most recent Michigan impaired driving audit report shows the number of alcohol or drug DUI arrests fell from 31,856 in 2018 to 30,626 in 2019. This drop in DUI arrests is a part of a decade-long decline in arrests since 41,883 people were arrested in Michigan in 2010, according to an MLive.com article.
Minnesota and Illinois have seen similar trends. Before legalization of medical marijuana in Minnesota, there were 25,715 arrests for alcohol or drug-related DUIs in 2013, according to a report from the Office of Traffic Safety that year. The same office found that the number of arrests for DUIs in the state has fallen to 24,862 by 2017, which is the most recent year data are available. 
In Illinois, arrests for alcohol or drug-related arrests have fallen from 32,450 in 2017, according to the Illinois Criminal Justice Information Authority. That fell to 26,224 in 2019, according to the state's 2021 DUI Factbook. Illinois DUI statistics for 2020, the first year where marijuana was legal in the state, both recreationally and medicinally, are not available yet.
The state of Michigan now has various sheriff and police departments with drug recognition experts on staff, according to Hilson.
"Law enforcement did a really good job preparing themselves for [legalization]," Hilson said. "Our traffic resource prosecutor and myself spent several months giving presentations on what to look for and we now have qualified drug recognition experts across the state."
These drug recognition experts receive an in-depth education about different drug categories, human physiology and the signs and symptoms of someone driving under the influence, according to the Michigan State Police website.
Law enforcement officers in Michigan also learn how to administer a different dexterity test for marijuana than alcohol. 
In 2017, such officers in five counties participated in a state-led pilot program to administer roadside saliva tests to determine whether a driver was under the influence of marijuana.
Currently, any county with a qualified drug recognition officer can administer the roadside tests. While any officer in the county can administer the dexterity or saliva tests to a driver in Michigan, only the drug recognition officers are qualified to testify in court about these practices, according to Hilson.
In Wisconsin, most officers are not trained the same way as Michigan officers, according to Palmer.
Palmer said the lack of training and roadside tests are reasons why marijuana should remain illegal in Wisconsin, at least for the time being. 
Duplicating the drug recognition training program in Wisconsin, even without imminent marijuana legalization in the state, could help law enforcement prepare for the future and deal with current cases, according to Palmer.
Dreckman agreed with Palmer that introducing new law enforcement practices in regards to policing marijuana would be beneficial.
"In our agency, for example, we got a drug recognition expert," said Dreckman. "And additionally the training regarding DUI enforcement is starting not only to focus more on marijuana use, but other drug use as well."
Impairment standards vary by state 
In Michigan, there is a zero-tolerance policy in place for driving with THC in your system. In Illinois, a driver can have a limit of 5 nanograms of THC per milliliter of blood. Delta-9 THC is the primary psychoactive compound that gives marijuana users a high.
According to 2019's Wisconsin Act 68, the current legal limit of delta-9 THC in a person's blood in Wisconsin is 1 nanogram/ml.
According to a 1995 Johns Hopkins University study, marijuana with a THC concentration of 1.75 percent, or 17.5mg/g, can cause a person to have 57 nanograms per milliliter of blood after just four puffs of smoke. Blood levels decrease rapidly to single digits after an hour. But, marijuana strains at dispensaries today are more potent, varying in delta-9 THC concentration levels between the low teens and high 20s. 
The level of delta-9 THC in a person's blood is not only related to the concentration of delta-9 THC in the strain of marijuana they are smoking. It can also be affected by how often people smoke, how much they smoke at one time, and their weight.
A new study released by the Lambert Initiative for Cannabinoid Therapeutics in Sydney, Australia this year found that driving-related skills recover after about five hours if a driver smokes 20mg of delta-9 THC. A 1-gram joint of marijuana with 20 percent THC contains 200 milligrams of the substance.
In a 2019 study by the Canadian Institutes of Health Research, drivers with less than 5 nanograms of delta-9 THC per milliliter of blood were no more likely to get into a driving accident than people with zero nanograms per milliliter. Drivers with equal to, or greater than, 5 nanograms of delta-9 THC per milliliter had a "statistically non-significant increase" in accidents compared to drivers with zero nanograms per milliliter, according to the study.
According to Dreckman, this is the challenging part of legalization, because so far there is no standard level that signifies impairment like we have for alcohol.
"The issue is, is there is no per se 'limit' of nanograms you can have in your blood and still be considered non-intoxicated from it," he said.
Dreckman added that he thought it was important that a limit is found before Wisconsin moves forward with marijuana legalization of any kind.
Home-growing can invite break-ins, peeve neighbors
In Michigan, several problems related to legalization of weed stem from people growing marijuana at their homes, according to Saxton. Efforts were made to get comments from Illinois officials in similar positions, but they didn't respond.
Saxton said excessive home growing has led to a rise in the black market, because groups of people buy seeds and grow plants that they are supposed to be using and then sell their marijuana on the black market for less than dispensaries.
Saxton said sheriffs have seen a rise in home break-ins in many areas across the state, while studies from the National Police Foundation found similar trends.
"We saw an increase in [Calhoun County] thefts of legal grows of marijuana," Saxton said. "We saw an increase of break-ins of occupied homes as well as of unoccupied properties, like barns, and that was a trend across the state that I heard from talking with other sheriffs."
DJ Hilson, the current district attorney for Muskegon County and former president of the Prosecuting Attorneys Association of Michigan, said the accumulation of crime statistics related to marijuana home-growing is ongoing. Hilson attributed this to Michigan's two-year legalization timeframe and argued that while crimes related to marijuana legalization have not reached levels that opponents expected, they are still happening. 
Hilson said that current laws in Michigan allowed for up to 12 plants to be grown on a premise. In Wisconsin growing marijuana is strictly illegal. 
In most instances, police officers are called to home grow operations due to the smell of cannabis — not the legality of the act, according to both Hilson and Saxton.
"A person can grow marijuana in their backyard as long as it is fenced in and their neighbors have to put up with that smell," Saxton said. "There's nothing [law enforcement officers] can do because it is legal to grow the plants and they are not required to do anything about the smell."
One way to diminish illegal activity tied to home-growing would be to ban it altogether and Wisconsin's Palmer suggests state lawmakers should consider such a prohibition. 
"If you are going to legalize marijuana and tax it as a state, it would make sense to limit factors that could increase illegal activity and reduce revenue," Palmer said.
A legalization measure proposed by Wisconsin state Sen. Melissa Agard includes provisions for marijuana home growing in the state; Evers' budget provision would allow for a state resident to grow up to six plants in their home.
Dreckman said the details of who will regulate home-growing marijuana need to be ironed out before the state should add it as a provision to any legalization efforts.
"There's a big concern about that, who regulates it and who goes and checks on [home-growing houses]," said Dreckman. "Do you have to register that you are growing [marijuana] at your house so that you could be inspected? A lot of questions have to be answered."
– By Addison Lathers, Grayson Sewell and Jay Stahl for WisPolitics.com.
Joint fundraising committee boosts Gallagher to top fundraising spot in Wisconsin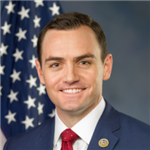 More than half of the $830,000 U.S. Rep. Mike Gallagher raised during the first quarter of the year was thanks to a transfer he made into his personal campaign account from a joint fundraising committee, a WisPolitics.com review shows.
Even without the $425,522 from Team Gallagher, the Green Bay Republican was still the best fundraiser in the delegation. His FEC report showed him pulling in $283,271 from individual donors and another $121,250 from PACs.
The transfer is an example of the fundraising operation that Gallagher has been building. Though he easily won reelection to northeastern Wisconsin's 8th CD in 2020, pulling 64.2 percent of the vote, he's also been frequently mentioned as a possible candidate for the U.S. Senate if fellow Republican Ron Johnson, of Oshkosh, opts against seeking a third term next fall.
Team Gallagher is a joint effort that includes Gallagher's personal campaign, his leadership PAC Go PAC Go and the National Republican Congressional Committee. 
Individuals can donate up to $266,300 annually to such joint operations. Of that, Gallagher's campaign account can receive $5,800 split evenly between the primary and general election, while his leadership PAC can receive up to $5,000.
Anything above that goes to several National Republican Congressional Campaign operations.
Under federal rules, those participating in a joint fundraising agreement can't accept a larger donation than they could if they received it directly to their campaign. Thus, Gallagher is capped at $5,800 per individual donor in what he can transfer from the joint fundraising agreement to his personal campaign account.
Gallagher finished the period with more than $1.9 million in the bank. Western Wisconsin Dem Congressman Ron Kind was the only other House member with a warchest of more than $1 million.
Meanwhile, Republicans Scott Fitzgerald and Tom Tiffany — both in their first full terms — raised the least.
Tiffany, R-Minocqua, and Fitzgerald, R-Juneau, are the only members of the delegation that voted against certifying state results of the November 2020 election, and some Republicans have faced blowback nationally from donors over their votes.
But with no similar fundraising period for comparison, it's difficult to gauge whether the votes have impacted Tiffany and Fitzgerald's ability to raise money.
Tiffany reported $34,687 in receipts and finished the period with $122,045 in the bank. 
Dick and Elizaberth Uihlein, the Illinois business couple and conservative mega donors, combined to give Tiffany $11,600, accounting for a third of what the lawmaker raised. They each gave him the maximum donation of $2,900 for the primary and another $2,900 for the general election.
Tiffany, who won a special election for the northern Wisconsin seat in May and then won a rematch with Dem Tricia Zunker in November, reported $6,000 in committee contributions. That includes $5,000 from the House Freedom Fund, which supports conservative candidates for Congress, and $1,000 from the campaign of Ohio GOP Rep. Jim Jordan.
Meanwhile, Fitzgerald raised $67,267 during the period. Some companies have stopped giving to lawmakers who voted against certifying the presidential vote. But Fitzgerald listed contributions of $1,000 from the Florida Sugar Cane League PAC, $500 from the National Association of Realtors PAC and $500 from Nelnet PAC, which is tied to the student loan industry.
Fitzgerald also listed PAC donations of $5,000 from Eye of The Tiger PAC, which is tied to House Minority Whip Steve Scalise. The Louisiana Republican also gave Fitzgerald $2,000 from his personal campaign.
He finished the period with $158,507 in the bank.
Kind, of La Crosse, is the only member of the delegation expected to be a target in 2022 barring a dramatic change in the boundaries for the other districts.
He raised $222,341 during the period and finished March with nearly $1.1 million in the bank. 
His haul included $129,001 in PAC donations, including $5,000 contributions from PACs representing the AFT AFL-CIO Committee, American Bankers Association and American Council of Life Insurers.
Kind also received a $5,000 donation last month from the PAC of fellow Dem U.S. Rep. Alexandria Ocasio-Cortez. But he returned the contribution from Courage to Change the next day.
Republican Derrick Van Orden, who lost to Kind by 2.7 percentage points in November, announced last week that he is seeking a rematch. That announcement came after the close of the last reporting period, and Van Orden reported $5,660 in his campaign account at the end of March.
Here's an overview of the latest fundraising reports from the rest of the delegation:
–1st CD: Rep. Bryan Steil, R-Janesville, raised $285,175, spent $101,131 and had  $559,547 in the bank.
–2nd CD: Rep. Mark Pocan, D-Town of Vermont, raised $76,804, spent $55,021 and had $872,795 cash on hand.
–4th CD: Rep. Gwen Moore, D-Milwaukee, raised $98,669, spent $89,692 and had $42,977 in the bank.
–6th CD: Rep. Glenn Grothman, R-Glenbeulah, raised $110,795, spent $78,313 and had $301,913 in the bank.
Political TV
(Check local listings for times in your area)
"UpFront" is a statewide commercial TV news magazine show airing Sundays around the state. This week's show, hosted by MATT SMITH, features Assembly Speaker ROBIN VOS, R-Rochester; state Treasurer and U.S. Senate candidate SARAH GODLEWSKI; and Advocate Aurora Health Care executive CRISTY GARCIA-THOMAS.
*See more about the program here: http://www.wisn.com/upfront/
*Also see a recap of the show online each Monday at WisPolitics.com 
"Rewind," a weekly show from WisconsinEye and WisPolitics.com, airs at 8 p.m. on Fridays and 10 a.m. on Sundays in addition to being available online. On this week's episode, WisPolitics.com's JR ROSS and the Capital Times' BRIANA REILLY discuss GOP lawmakers' move to direct AG JOSH KAUL to join a lawsuit challenging the federal government's ban on states using COVID-19 aid for tax cuts. They also discuss Gov. TONY EVERS' deal to preserve $70 million per month in federal food assistance, the state's pause on using Johnson & Johnson's COVID-19 vaccine and the state Supreme Court striking down the state's October capacity limits on indoor public gatherings.
*Watch the show
Check out WisPolitics.com's Midday, a daily podcast offering insights into the top news of the day.
*Listen to the podcasts here. 
"The Insiders" is a weekly WisOpinion.com web show featuring former Democratic Senate Majority Leader CHUCK CHVALA and former Republican Assembly Speaker SCOTT JENSEN. On this episode, they discuss how JILL UNDERLY will lead Wisconsin's schools and look back at partisan involvement in the non-partisan state superintendent's election.
*Watch the video or listen to the show 
"In Focus: Wisconsin" airs Sundays at 9:30 a.m. on Spectrum News 1 on channel 1. On this week's program, host JASON FECHNER talks Earth Day with Lt. Gov. MANDELA BARNES, the Outrider Foundation's TIA NELSON and UW-Milwaukee School of Freshwater Sciences Professor MELISSA SCANLAN.
Wisconsin Public TV's "Here and Now" airs at 7:30 p.m. Fridays. On this week's program, anchor FREDERICA FREYBERG speaks with UW-Madison Dept. of Human Ecology psychologist ALVIN THOMAS about the psychological toll on Black people of news about police shootings. Also on the program, Assembly Minority Leader GORDON HINTZ and Senate Majority Leader DEVIN LeMAHIEU discuss the raft of COVID-federal money spending bills passed this week by Republicans, and Dr. JIM CONWAY of the UW School of Medicine and Public Health talks about the importance of child vaccinations.
"Capital City Sunday" airs at 9 a.m. Sunday on WKOW-TV in Madison, WAOW-TV in Wausau, WXOW-TV in La Crosse and WQOW-TV in Eau Claire. Host A.J. BAYATPOUR interviews state Rep. DAVID BOWEN, D-Milwaukee; UW-Madison Epidemiologist MALIA JONES and DWD Secretary AMY PECHACEK.
Week Ahead
Tuesday: The Assembly Committee on Constitution and Ethics holds a public hearing on a resolution calling for a constitutional convention to take up an amendment to the U.S. Constitution establishing term limits for members of Congress.
– 10 a.m.: North Hearing Room, state Capitol.
Tuesday: State Department Deputy Assistant Secretary for Environment Daniel Reifsnyder addresses a joint program of the Milwaukee Rotary Club and the Woman's Club of Wisconsin.
– Noon. Online.
Wednesday: Joint Finance Committee state budget hearing.
– 10 a.m.: Rhinelander.
Thursday: Joint Finance Committee state budget hearing.
– 10 a.m.: Menomonie.
Thursday-Friday: UW-Madison's Nelson Institute for Environmental Studies presents "Earth Day 2021: Nature at Work: Inspiring Just Responses for an Unruly World."
– Online. See the event page for session times.
Names in the News
Upcoming WisPolitics.com events include:
*An April 22 WisPolitics.com/Milwaukee Press Club virtual newsmaker lunch hour with UW-Milwaukee Chancellor MARK MONE and UW-Madison Chancellor REBECCA BLANK. Register here.
*An April 27 WisBusiness.com/Wisconsin Technology Council virtual panel discussion on U.S.-China relations under the Biden administration. Panelists include: U.S. Rep. RON KIND; U.S. Rep. MIKE GALLAGHER; BONNIE S. GLASER, an Asia expert; and STEVE ACKERMAN, vice-chancellor at UW-Madison. Register here.
The state Dem Party has hired KAYLA ANDERSON as its new rapid response director. Anderson previously worked as a member of the Democratic Governors Association communications staff through the 2020 election cycle. "It's more important than ever to hold Wisconsin Republicans accountable and highlight the tremendous work Democrats are doing to help families and small businesses bounce back from this pandemic," said WisDems Executive Director NELLIE SIRES in a statement.
JOHN McADAMS, a Marquette University political science professor and conservative blogger, died Thursday at 75. McAdams won an appeal with the state Supreme Court in a 2018 free speech case. The court ordered the university to reinstate McAdams after it suspended him in 2014 for a blog post in which he criticized a graduate student for barring her students from airing views opposing same-sex marriage in class.
Endorsements: The following is a list of recent endorsements in statewide and federal races, based on emails received by WisPolitics.com:  
U.S. SENATE
ALEX LASRY: state Rep. SHELIA STUBBS
Lobbyist Watch
Seventeen changes were made to the lobbying registry in the past 10 days.
Follow this link for the complete list.