Quotes of the Week
For years, the people of this state have demanded better and fairer maps. And for years, the people of the state have been ignored. The gerrymandered maps the Republicans passed a decade ago, have enabled members of the Legislature to comfortably ignore the will of the people. There is no incentive to compromise.
– Gov. Tony Evers announcing the People's Maps Commission's final maps revision.
Governor Evers attached his name to maps that decrease racial majority-minority districts and disenfranchise over 500,000 Wisconsin voters. His Commission prioritized partisan gerrymandering over core constitutional protections.
– Sen. Majority Leader Devin LeMahieu slamming the latest maps. 
Certain public figures in Wisconsin are under intense pressure to find someone to be the fall guy for Trump's loss in 2020 in Wisconsin.  It is the equivalent of losing the playoff football game and six months later still complaining about the bad call by the referee and insisting that they never officiate a game again.
– GOP Elections Commissioner Dean Knudson after Racine County Sheriff Christopher Schmaling accused commission members of violating state election law. 
This disgraceful publicity stunt shows an appalling lack of judgment. This is a transparently political effort and an abuse of authority.
– Dem AG Josh Kaul.
Political Stock Report
-A collection of insider opinion-
(Oct. 30 – Nov. 5, 2021)
Rising: Wheel taxes
Mixed: Ron Johnson, Patricia Hanson
Falling: School board recalls, Joe Biden, Shae Sortwell
Rising
Wheel taxes: Hemmed in by state-imposed limits on property taxes and with no prospects of GOP lawmakers approving new local sales taxes, municipalities have been looking for other options to raise revenue. And the wheel tax is proving a popular option. A new report from the Wisconsin Policy Forum finds the number of communities imposing the local vehicle registration fee has exploded. In late 2011, just four Wisconsin communities imposed a local wheel tax. By February, more than 44 will have one, including 13 counties, 22 cities, eight villages and one town. And the municipalities that already have it in place collected $62.8 million in wheel taxes during the fiscal year that ended June 30, a 12.1 percent increase over the previous year. It is the seventh straight year of double-digit growth for wheel tax collections, which must be used for transportation needs and free up property tax revenue for other purposes. Motorists feel it the most in the state's two largest communities. In Madison, residents pay at least $153 per vehicle annually between their state registration fee of $85, the city's $40 wheel tax and the county's $28 fee. In Milwaukee, the combined bill is at least $145 per vehicle. As the reliance on wheel taxes have increased, some GOP lawmakers have proposed placing new restrictions on local governments imposing them. Republicans introduced a bill last session that sought to require local officials to get voter approval through referendum before imposing a registration fee. The bill received public hearings in both houses, but didn't advance any further.
See the report.
Mixed
Ron Johnson: The GOP senator says political operatives tell him he's in the strongest position of any Republican to hold onto his Senate seat. But that may be due more to the power of incumbency and the possible political environment than anything the Oshkosh Republican is doing to gear up for a bid, insiders say. Yet again, the latest Marquette University Law School Poll shows Johnson upside down with voters and a significant chunk of the electorate not having an opinion of him despite more than a decade in statewide office. Just 35 percent have a favorable opinion of Johnson a year out from a possible reelection bid, while 42 percent have a negative one. What's more, only 38 percent say they'll vote for the incumbent, while 52 percent say they'd back someone else. That question has marginal value to insiders, who note the public often prefers a generic option to the incumbent. But that's not how elections work, because opponents come with their own pluses or minuses that figure into a head-to-head battle. What might be more of an issue for Johnson is voters don't seem to trust him on an issue that he's made a lot of noise on over the past year. Johnson has accused health officials of downplaying the risks of receiving the COVID-19 vaccine and overstating its effectiveness. But voters aren't buying it. Thirty-nine percent trust what Johnson has to say about COVID-19, while 54 percent don't. In contrast, they trust Gov. Tony Evers — an unabashed proponent of getting vaccinated — 53-45. Insiders note his mediocre poll numbers are nothing new. Johnson had a 41 percent favorable rating in October 2016 before cruising to reelection in his rematch with Dem Russ Feingold; the best mark he's hit is 44 percent in early 2019. Johnson has run with the wind at his back in both 2016 and 2010, and Republicans are already giddy about the prospects of a red wave in 2022 after seeing the results in Virginia and New Jersey. Midterms are tough for the party in power of the White House as it is. Add in Dems' struggles to advance their agenda, Joe Biden's missteps on things like Afghanistan and rising concerns about inflation, and you've got the recipe for a good Republican environment next fall, insiders say. If Republicans can win the guv's office in a place like Virginia that went to Biden by 10 points just a year ago, Dems in swing states should be shaking in their boots, some Republicans argue. Insiders note Virginia Gov.-elect Glenn Youngkin was able to walk the tightrope of keeping Donald Trump's base engaged while also pulling in the suburban voters who were turned off by the former president. Johnson is rock solid with the base. But he's not doing himself any favors with those suburban voters with his continued questioning of COVID vaccines, some argue. If the environment in 2022 is bad enough for Dems, those concerns may not matter. A rising tide lifts all boats, even if they've got a small leak or two in the hull, some say.      
Patricia Hanson: The Racine County DA just had a politically fraught case dropped in her lap by the sheriff. Insiders see a potential downside to whatever decision she makes about his call for felony charges against five of the six members of the state Elections Commission. Lawyers from both sides say if she agrees with the sheriff, there's little to no chance the charges stick. State law empowers the commission to administer state elections, and lawyers disagree on whether that authority also means they can suspend a requirement related to special voting deputies. But making the leap from that policy decision to felony misconduct in office charges is laughable, some say. Special voting deputies were created to supervise voting at care facilities with five or more residents, and state law requires local clerks to send them to such homes at least twice before sending an absentee ballot to residents who request one. But as the COVID-19 pandemic took hold, assisted care facilities refused to allow special voting deputies to enter the premises. The commission then voted 6-0 in March 2020 to allow clerks to mail absentee ballots to residents before sending special voting deputies twice to ensure residents would have time to receive, fill out and mail back their ballots in time. As the pandemic wore on, GOP appointee Bob Spindell argued the commission should look for ways to put the requirement back in place. But the commission voted several more times to keep the guidance in place. Racine County Sheriff Chris Schmaling, a Trump supporter, accused the commission of breaking the law with its guidance and opening the door to residents of one facility being coerced into voting. As he announced the results of his 10-month investigation, Schmaling calls on Josh Kaul to open a statewide probe. When the Dem AG doesn't heed the call, Schmaling announces his recommendation of two felonies and three misdemeanors against the five commissioners who voted multiple times to keep the guidance in place. When Schmaling first announced the results of his probe, GOP lawmakers called for resignations of Elections Commission Administrator Meagan Wolfe, commissioners and agency staff. To some Republicans, the agency has long failed to follow state law as written and it was time for someone to call them out. But felony charges? Even conservative lawyers who believe the agency lacked the authority to suspend the special voting deputies requirement question that strategy, calling it unhelpful at best. Others are less generous, slamming Schmaling for a publicity stunt and calling it a gimmick by someone who doesn't understand election law. Whatever Schmaling's intentions, he has given Republicans a talking point on the 2020 election, insiders say. When the Legislative Audit Bureau released its report on how the election was run, much of the media attention was on the conclusion that there was no widespread fraud. That irritated Republicans who saw a series of issues that were mismanaged. Insiders note some of that frustration may come from the regular tongue-lashing GOP lawmakers get at local events by those convinced they're not doing enough to "stop the steal." Those convinced Joe Biden won Wisconsin due to fraud or conspiracy may never be placated unless the results are overturned — not possible, according to Leg Counsel — or someone ends up in prison. The latter is extremely unlikely. But thanks to Schmaling's recommendation, Republicans can point the finger at someone. Dems find it all absurd, believing their GOP colleagues simply lack the political courage to tell their constituents the truth. The combination of Schmaling's recommendation and the ongoing probe led by former conservative state Justice Michael Gableman are a farce, they say. Insiders also note the focus by Republicans on alleged fraud is obscuring the real conversations that could be had about whether both sides should come together to provide clarity in the state's elections law. Beyond that, some say the charging recommendation may give pause to others who are asked to serve on state boards going forward. Who wants to risk a felony charge for making a policy decision some sheriff doesn't like? And some Republicans believe their side needs to move on. After what happened in Virginia, does the GOP want to walk into 2022 still talking about allegations of election fraud? That leaves the question of what Hanson will do. The Republican and Racine County native was first elected in 2016 after more than two decades as a prosecutor in the DA's office, including four as the deputy. She was reelected last fall without opposition even after critics tried and failed to mount a recall against her over the decision not to charge a Mount Pleasant Police officer for shooting and killing an 18-year-old during a 2019 arrest attempt. If she doesn't follow the sheriff's recommendation, could that prompt some to launch another recall attempt? Racine County has been seen as one of the hotbeds for the Tea Party movement over the past decade, after all. And if she does charge the commissioners, then what? Would it hold up in court? Does a Racine County DA even have the authority to charge the commissioners for actions they took while serving an agency based in Dane County while meeting via Zoom from their homes around the state? There are so many red flags with the call for charges that legal observers have a hard time taking it seriously.
Falling
School board recalls: National pundits say issues such as critical race theory and COVID school policies helped drive Republican successes in Virginia. But the same issues were on the ballot in the attempt to recall four members of the Mequon-Thiensville School District, and the effort failed badly. Insiders note a number of differences between what happened in Virginia and a suburban Milwaukee school district. That includes a general dislike among voters for recalls unless the incumbents have done something illegal. That was born out in the unsuccessful attempt to recall Gov. Scott Walker in 2012. Insiders concluded that while some voters didn't care for the policy decisions Walker made, they were also turned off by the prospect of throwing him out of office before the next election. Likewise, insiders believe voters in Mequon and Thiensville were likely dismayed by the flood of national attention over the effort to oust four school board members and the outside money that came into the district. Those trying to oust the four school board members even got a hand from GOP guv candidate Rebecca Kleefisch, who gets a little mud on her shoes in the process as every incumbent gets at least 58 percent of the vote in fending off the recall. As much as races have been nationalized in recent years, sometimes the phrase "all politics is local " still rings true, some say. The effort in the suburban district is the latest in a string of recall attempts over school COVID policies and other issues. In recent weeks, those trying to recall the Kenosha school board president and half of the board in Stevens Point fell short of the signatures needed to trigger elections. But conservatives believe they have an opening on education headed into 2022 after Dems have regularly enjoyed a significant advantage with voters on the issue. Dem Terry MacAuliffe's comment, "I don't think parents should be telling schools what they should teach," hurts him as he loses the Virginia guv's race, and some believe it portrayed the arrogance of "edu-crats."  After struggling with virtual learning during the pandemic, parents have no patience for any suggestion that their concerns don't matter. Others see it as part of a strategy to win back the suburban moms who abandoned the GOP over Donald Trump. While these recall efforts fell short, some also note school board members will still face pressure on COVID policies and occasional ugly behavior from protesters. Insiders fear would-be candidates will think twice before wanting to serve on their local boards after what they've seen.
Joe Biden: Midterms are difficult enough for the party in the White House. They're downright brutal when that party's president's job approval is in the low 40s. A year out from the 2022 elections, the latest Marquette University Law School Poll shows just 43 percent approve of the job he's doing, while 53 percent disapprove, down from 49-46 in August. Considering Biden won the state by less than 21,000 votes, it's likely even on Biden's best days he's going to be just above water. And that August number was taken before the pullout in Afghanistan began to take its toll on his job approval numbers and the concerns about inflation started to shoot up. On the latter point, 64 percent are very concerned about inflation with another 28 percent saying they're somewhat concerned. And that's likely playing a role in the 39 percent of voters who approve of how Biden is handling the economy vs. the 56 percent who disapprove. It's no shock to insiders that Biden's numbers took a tumble in the Marquette poll considering what they've seen nationally in recent months. The question is whether he can turn it around ahead of next fall. If he can't, they add, it could produce a wave-like environment reminiscent of 2010, when Dems struggled because of President Obama's low ratings and Congress' debates over the Affordable Care Act. Gov. Tony Evers has been Dems' only bulwark against a solidly Republican Legislature, and their hopes of keeping at bay many of those GOP priorities on things like election law changes, hinge on whether he still wields the veto pen in January 2023. The Marquette poll found Evers' numbers dipped as well, with 45 percent approving of the job he's doing and 46 percent disapproving. That's well below the sky-high marks he hit of 65 percent and 59 percent that approved of his job performance as he navigated the early stages of the COVID-19 pandemic. But insiders say they're also not too bad in a deeply divided state like Wisconsin. The question to some insiders is how much Evers can run above Biden's numbers next fall. Some also warn not to forget the right track-wrong track number. At 41-51, that's a tough mountain for an incumbent guv to climb. Still, if Biden's numbers improve, it would likely be because voters were feeling better about COVID-19 and the economy, and that would go a long way in improving their outlook about the direction of the state and nation. At a minimum, insiders say, Biden has to get back into the high mid to upper 40s to give Evers the kind of environment he'd need to have a good shot at reelection. As much of a drag as Donald Trump was on some candidates nationally in 2018 as Dems had a good year, his job approval split was 47-50 in late October as then-Gov. Scott Walker lost to Evers by 29,227 votes. Some Republicans argue Biden hasn't shown any capacity so far to improve his numbers. If he can't, the headwinds out of Washington, D.C., will blow even harder for Dems a year from now.
Shae Sortwell: Prosecutors decided not to charge the Two Rivers Republicans eight years ago when investigators referred him to the DA for felony child abuse. The question now is whether avoiding legal trouble then turns into a primary challenge for him next year, insiders say. Gannett details the case against Sortwell, who now sits on the Assembly's Criminal Justice and Public Safety Committee. An open records request turns up documents showing a relative found bruises while giving the child a bath and took the child to a hospital. According to the report, Sortwell cited the Bible in saying "Whoever spares the rod hates their child" and told police he and his wife used an object to discipline the child rather than their hands, which "are for loving." While the police recommended a felony child abuse charge for Sortwell and a felony charge of failure to prevent bodily harm for his wife, District Attorney David Lasee declined to prosecute, saying he was unable to prove guilt beyond a reasonable doubt. But Gannett reports cases involving similar allegations against others led to convictions. The story gets additional scrutiny over questions about whether Sortwell, who was elected in 2018, received special treatment in receiving notification the investigation records were going to be released. That gave him the opportunity to add a statement to the records that Gannett received that blamed a "disgruntled" relative for making the accusation and saying the DA's office "rightfully decided to drop the matter." Meanwhile, Sortwell lists his former post as county chair for Wisconsin Right to Life on his legislative bio and cited it in his 2018 election materials, though the group says he voluntarily resigned from the role following the allegations. Sortwell hasn't been afraid to ruffle feathers during his three years in the Capitol, and few voice support for him following the story's release. But he's in a safe GOP seat, and under both the lines Republican leaders and Gov. Tony Evers' People's Maps Commission drew, it'd still be a deep red district. Insiders note that means the only political repercussion for Sortwell would be a primary challenge, and they're now watching to see if one materializes.
Bipartisan bill would require multiple vendors for inmate purchases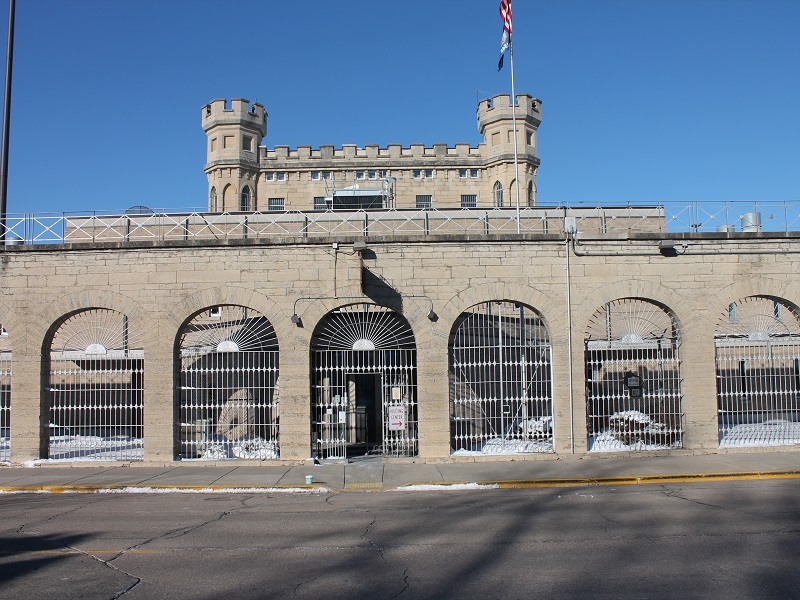 Proponents of a new bill that would require state prisons to offer inmates at least three vendor options for buying personal items say the Department of Corrections is violating its own administrative rule in contracting with only one vendor — Texas-based Union Supply Group.
The bipartisan legislation would require DOC to offer at least three choices that provide hobby, religious and other personal items to inmates. AB 565 and its Senate companion, SB 564, would also require at least one of the vendors to have a storefront in Milwaukee so family and friends can buy items and have them delivered to inmates. Milwaukee's Jack L. Marcus, which bid during the most recent contracting round, offered such a service under the previous contract. 
Jack L. Marcus's online ordering website notes the company can no longer ship items as of Oct. 1 and urges visitors to contact their legislators in support of the legislation.
Sen. Van Wanggaard, R-Racine, slammed DOC's decision to go with just one vendor as a move that takes jobs away from Wisconsin. 
"The decision to go to one vendor, and upend at least 30 years of practice doesn't make sense," the Senate Judiciary and Public Safety Committee chair said, adding the decision jeopardizes 75 jobs in Milwaukee's inner city. "They are destroying jobs in an area that desperately needs jobs."
DOC spokesman John Beard told WisPolitics.com the department went through the normal request for proposals process to select the new vendor out of four bids on the most recent contract. He also said DOC switched to a single vendor mainly for efficiency. 
In addition to Jack L. Marcus, other losing bidders on the new contract, which went into effect Oct. 1, were Missouri-based Keefe Commissary Group, which was also a vendor under the previous contract, and Nevada-based Walkenhorst. 
The legislation has 10 Senate sponsors and 21 Assembly sponsors, including Milwaukee Democrats Sen. LaTonya Johnson and Rep. Supreme Moore Omokunde, whose districts include the Jack L. Marcus department store.
The legislation had a public hearing in September before the Assembly Committee on State Affairs and one in October before the Senate Committee on Judiciary and Public Safety. Union Supply Group registered in opposition to the bills, while Jack L. Marcus registered in support. 
Wanggaard's spokesman Scott Kelly told WisPolitics.com the bill would foster a more competitive prison vendor market. 
Kelly also said the new bill would offer DOC a chance to contract with a vendor based in Wisconsin, unlike the current sole vendor, Union Supply Group, which is headquartered in Texas and maintains a Menomonee Falls warehouse with roughly 80 positions. 
Kelly also said DOC's choice to contract with Union Supply Group violated its own administrative rule 309.52, which requires DOC to maintain a canteen for inmates that has "a sufficient number of enterprises to ensure a reasonable selection and a competitive price."
But a Legislative Council email obtained by WisPolitics.com says the rule allows DOC to contract with only one vendor. 
"The rule does not specifically require that DOC contract with multiple vendors," Legislative Council Attorney Tom Koss said in the email. "Instead, it requires that DOC contract with a 'sufficient number' of vendors to ensure reasonable selection and competitive prices. Arguably, a contract with one vendor could be sufficient to ensure reasonable selection and competitive prices. For example, DOC's contract with Union Supply prevents price increases in the first six months of the contract and requires DOC review and documentation of any proposed price increases after the first six months."
See more on the bill here.
Disclosures show Barnes trails top U.S. Senate rivals in personal wealth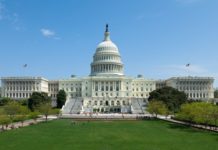 Lt. Gov. Mandela Barnes trails his top U.S. Senate rivals in terms of net worth, reporting assets of between $5,005 and $75,000.
Barnes' financial disclosure, filed with the U.S. Senate yesterday, lists a single savings account worth between $1,001 and $15,000.
The only other investment he listed was his state retirement plan. That includes four investments, each worth between $1,001 and $15,000.
Meanwhile, Dem rivals Sarah Godlewski and Alex Lasry both reported millions in holdings. The two have used their personal wealth to help fund their campaigns in pursuit of the Dem nomination.
In addition, GOP U.S. Sen. Ron Johnson, who hasn't announced yet whether he'll seek a third term, reported in May that he had assets last year of between $16.5 million and $78.1 million. He also listed the previously reported sale of his stake in plastics manufacturer PACUR. It was valued at between $5 million and $25 million. 
Barnes, who formally entered the race in July, listed no debts of more than $10,000. His state salary of $148,080 was the only income he listed on his filing.
The Senate financial disclosure statements don't require candidates to list their primary residence. 
Barnes, 34, served in the state Assembly from 2013-17, leaving after an unsuccessful bid for the state Senate. He then worked as deputy director of strategic engagement with State Innovation Exchange. The organization is a nonprofit policy shop for progressive legislators created as a counter to the conservative American Legislative Exchange Council. 
He left that job as he ran for lieutenant governor in 2018, and he didn't file a tax return for that year. 
Meanwhile, the assets for his top Dem rivals include:
*between at least $61.4 million and more than $80 million for Lasry. That includes Lasry's disclosure that he has a trust that includes an ownership stake in the Milwaukee Bucks that's worth more than $50 million, the maximum amount a Senate candidate has to disclose for a holding. On top of his personal holdings, Lasry is also a partner in a series of investments worth between $82.2 million and $192.1 million, his share of which was not disclosed.
See prior WisPolitics.com reporting on Lasry's report.
*between $24.7 million and $60.6 million for Godlewski, the state treasurer, and her husband, Max Duckworth. Her filing also includes four investments that are described as worth more than $1 million and held independently by her spouse, but doesn't provide additional details. One is a solar plant in England, while another is the farmland next to the facility. The other two are corporate securities on the London stock exchange.  
See past WisPolitics.com coverage of Godlewski's filing.
*between $929,051 and nearly $2.6 million for Outagamie County Exec Tom Nelson. But of that, $516,004 to $1.1 million were described as life insurance policies. That includes two term life policies, which are plans in which the policyholder pays a regular premium for coverage over a set period of time. The policies have no value other than the guaranteed death benefit and don't include a savings component. Subtracting the term policies from Nelson's assets would reduce them by between $500,001 and $1 million.
Dane County judge orders Vos to turn over election probe records
Dane County Circuit Court Judge Valerie Bailey-Rihn today gave Assembly Speaker Robin Vos 10 days to turn over at least some records from former Justice Michael Gableman's probe into the 2020 election.
In a hearing this afternoon, Bailey-Rihn ruled the Rochester Republican must turn over all records between his office and Gableman's team requested by American Oversight if they were created earlier than Aug. 27, when the Office of Special Counsel was created. Bailey said Vos acted as an authority over Gableman, who was acting as a contractor for the Legislature. 
"So these need to be produced, unless there is a darn good reason why not," she said. "And I don't see one at this point because these requests were back in July and August and the documents until August 27th were in the hands of the contractor and they need to be produced."
But records created by Gableman and his team after the Office of Special Counsel was created do not fall within Bailey-Rihn's order to comply with American Oversight's open record requests. She did not make a ruling on the matter today. 
American Oversight describes itself as a "nonpartisan, nonprofit watchdog that uses public records requests backed by litigation to fight corruption, drive accountability, and defend democracy."
Bailey-Rihn agreed with an argument from American Oversight's attorney, Christa Westerberg, that creating the Office of Special Counsel in a way to skirt open records requests results in a "bureaucratic shell game."
But Attorney Ronald Stadler, representing the Legislature, argued the May committee vote that designated Gableman as special legal counsel constituted the creation of a subunit to which open records requests must be directed. 
"The only thing that changed in August was the title," Stadler said. "They gave him a formal title, of Office of Special Counsel and put that in quotes and capitals, but he was retained as special counsel in May." 
Today's hearing followed an order from Bailey-Rihn last month that the Assembly must release records that American Oversight was seeking. During that Oct. 8 hearing, she ordered Vos, Chief Clerk Ted Blazel and the Assembly to release the records or appear before her today to show why they shouldn't have to release them.
Political TV
(Check local listings for times in your area)
"UpFront" is a statewide commercial TV news magazine show airing Sundays around the state. This week's show, hosted by ADRIENNE PEDERSEN, features AG JOSH KAUL and UW-Madison political science professor BARRY BURDEN.
*See more about the program here.
*Also see a recap of the show online each Monday at WisPolitics.com 
"Rewind," a weekly show from WisconsinEye and WisPolitics.com, airs at 8 p.m. on Fridays and 10 a.m. on Sundays in addition to being available online. On this week's episode, WisPolitics.com's JR ROSS and CBS 58's EMILEE FANNON discuss the Racine County sheriff's recommendation of felony charges against five Wisconsin Elections Commission members, former Justice MICHAEL GABLEMAN's election investigation, redistricting, the latest Marquette University Law School poll and new crime-fighting initiatives.
*Watch the show here.
Check out WisPolitics.com's Midday, which offers insights into the state's top political news.
*Listen to the podcasts here. 
"The Insiders" is a weekly WisOpinion.com web show featuring former Democratic Senate Majority Leader CHUCK CHVALA and former Republican Assembly Speaker SCOTT JENSEN. This week, the two review the latest maps in Wisconsin's ongoing redistricting process.
*Watch the video or listen to the show here.
"In Focus: Wisconsin" airs Sundays at 9:30 a.m. on Spectrum News 1 on channel 1. This week's program with host JASON FECHNER focuses on Veterans' Day with Rep. TONY KURTZ, a retired Army attack helicopter pilot who served in the 1991 Gulf War and the war in Iraq, Healing Warrior Hearts founder PATRICIA CLASON and Old Glory Honor Flight Executive Director DIANE MacDONALD.
PBS Wisconsin's "Here and Now" airs at 7:30 p.m. Fridays with anchor FREDERICA FREYBERG. This week's program features Health Services Secretary-designee KAREN TIMBERLAKE on pediatric COVID-19 vaccination, Marquette Law School Poll Director CHARLES FRANKLIN on the school's latest poll and BARBARA BECKERT of Disability Rights Wisconsin on accusations of voter fraud in long-term care facilities. 
"Capital City Sunday" airs at 9 a.m. Sunday on WKOW-TV in Madison, WAOW-TV in Wausau, WXOW-TV in La Crosse and WQOW-TV in Eau Claire. Host A.J. BAYATPOUR interviews Gov. TONY EVERS and Capital Times reporter JACK KELLY.
Week Ahead
Tomorrow: Wisconsin Conservative Digest holds its Conservative Political Education Conference featuring U.S. Sen. Ron Johnson, U.S. Rep. Glenn Grothman and others.
– 9 a.m.: West Allis.
Monday: Senate floor period on Republicans' redistricting plan, a resolution castigating the Wisconsin Elections Commission and other matters.
– 11 a.m.: Senate Chamber, state Capitol.
Monday: The Assembly Committee on Forestry, Parks and Outdoor Recreation holds an executive session on a bill to help paper mills in Wisconsin Rapids and Park Falls.
– 1:30 p.m.: 415 Northwest, state Capitol.
Monday: The Assembly Committee on State Affairs holds an executive session on GOP lawmakers' redistricting plans.
– 2:30 p.m.: 328 Northwest, state Capitol.
Tuesday: Joint Legislative Audit Committee public hearing on LAB 2020 election audit.
– Noon: 411 South, state Capitol. 
Wednesday: The Assembly Committee on Mental Health holds an executive session on a bill regarding the transfer of students due to COVID-19 protocols.
– 9:30 a.m.: 328 Northwest, state Capitol. 
Thursday: Assembly floor period on Republicans' redistricting plan and other legislation.
– 10 a.m.: Assembly Chamber, state Capitol.
Names in the News
Upcoming Events from WisPolitics.com and partners include:
*A Nov. 16 WisBusiness.com virtual event on how federally funded university research fuels the Wisconsin economy. Panelists include: JEANNE HOSSENLOPP, Marquette University's vice president for research and innovation; SANDRA McLELLAN, professor in the School of Freshwater Sciences at UW-Milwaukee; KATARINA MARIE BRAUN, a UW-Madison medical student who has a PhD in cellular and molecular biology and has done extensive research work on flu and COVID viruses; and Dr. SHEKAR N. KURPAD, of the Medical College of Wisconsin, who has extensive research experience in spinal cord injury and is internationally recognized in the field of imaging biomarkers for spinal cord injury and cervical myelopathy. See more information and register here. 
*A Nov. 18 discussion about the once-a-decade redrawing of congressional and legislative boundaries in Wisconsin. It features three former legislators who have deep experience in legislative map-making — Republicans SCOTT JENSEN and JOE HANDRICK plus Democrat CHUCK CHVALA — along with ELIZABETH TREVIÑO, Wisconsin state director of allontheline.org. Jensen and Chvala are the WisOpinion Insiders. See some of their commentary on redistricting and other political topics here. Register here. 
*Video and audio from the Oct. 21 polling summit and 2022 election preview is now available. You can watch the full video and hear the full audio for $9, gaining insight that will pay off for the entire election year. Click here to make a payment, putting "summitvideoaudio" in the purpose of payment line: And then we'll send you links to the video AND audio files. Questions? Contact: schmies@wispolitics.com
Gov. TONY EVERS today vetoed legislation that sought to overhaul reading assessments for young grade schoolers. SB 454 sought to replace the current reading readiness assessment program with a tiered early literacy screening program. Evers wrote in his veto message he objects "to fundamentally overhauling Wisconsin literacy instruction and intervention without evidence that more statewide, mandatory testing is the best approach for our students, and without providing the funding needed for implementation." Evers signed 10 other bills, including one to require the Department of Public Instruction to create an online portal that displays financial data from all school districts. See the release.  
JULIE LASSA, a former Dem lawmaker and WEDC Board member who served as a lobbyist for Sentry Insurance, was named USDA's rural development state director for Wisconsin. 
Sen. MELISSA AGARD, D-Madison, announced she was unanimously elected to serve as the vice chair for the State Capitol and Executive Residence Board. ARLAN KAY, founder of Architecture Network, was reelected as public member vice chair.
BRIAN REISINGER, president and chief operating officer of Platform Communications, was named to the American Association of Political Consultants "40 Under 40" list. See more.
Col. TIMOTHY COVINGTON was promoted to the rank of brigadier general by Gov. TONY EVERS during a formal ceremony Nov. 1 in the Senate Chamber of the state Capitol. 
ROLF WEGENKE announced he will be stepping down next summer as president of the Wisconsin Association of Private Colleges and Universities, a position he's held since 1992.
Endorsements: The following is a list of recent endorsements, based on emails received by WisPolitics.com:
U.S. Senate
MANDELA BARNES: Barnes' campaign announced he surpassed 100 endorsements from Wisconsin elected officials. 
STEVEN OLIKARA:  Retired Wisconsin Appeal Court Judge PAUL HIGGINBOTHAM.
Lobbyist Watch
Eighteen changes were made to the lobbying registry in the past 10 days.
Follow this link for the complete list.