Quotes of the Week
That would never be my first effort, right. I want them to cooperate. Let's hope they cooperate.
– Assembly Speaker Robin Vos on whether he would support former Justice Michael Gableman's effort to jail the mayors of Madison and Green Bay if they don't cooperate with his election investigation. 
Not only does this Petition completely lack legal merit, it is based upon a gross mischaracterization of the facts. It is also, quite frankly, unprofessional, an abuse of process, and a bad-faith effort to publicly harass local officials with no legal basis.
– Madison City Attorney Michael Haas in a response to Gableman's petition.
The Legislature cannot let stand such a brazen and intentional usurpation of its constitutional prerogative over creating the law by a few individuals abusing the authority of their official positions.
– Rep. Joe Sanfelippo, R-New Berlin, calling for top Wisconsin Elections Commission staff and all commissioners except Bob Spindell to resign because he says they worked to usurp the Legislature's lawmaking authority in its guidance on voting in nursing homes. 
I'm not resigning. The demand is preposterous. It's simply an attempt to undermine the fair administration of Wisconsin elections all because he doesn't like who won in November.
– Commissioner Ann Jacobs, a Dem appointee. 
Political Stock Report
-A collection of insider opinion-
(Dec. 4 – 10, 2021)
Rising: Ron Johnson speculation, GOP lieutenant guv field, Trump attorneys
Mixed: Retirements, property taxes
Falling: Michael Gableman, GOP education funding
Rising
Ron Johnson speculation: The temperature is rising on chatter about whether the Oshkosh Republican will run next year with Republicans increasingly confident he'll seek a third six-year term. At the same time, GOP operatives also caution that nothing with Johnson is ever a sure thing until it's final, noting he does things in his own way. Multiple sources tell WisPolitics.com Johnson has begun interviewing possible campaign managers and consultants in case he decides to seek reelection. The sources added former state and national GOP Chair Reince Priebus has been advising him in the process. Still, they stressed that Johnson is not 100 percent committed to a reelection bid. Instead, they said he's starting to consider what a reelection team would look like. The development is significant because Johnson had no one on his paid campaign staff at the end of September, according to his latest campaign finance report. Still, the sources stressed that Johnson is not 100 percent committed to a reelection bid. This is a sign that he's preparing for a possible bid, not that he's definitely in, the sources said. But speculation on a third term bid has intensified even though he professes to be no fan of Washington, D.C., and pledged ahead of the 2016 campaign that he would only serve two terms. As he has weighed breaking that promise, Johnson has argued he didn't anticipate full Dem control in DC and what he sees as the nation at a tipping point. The sources told WisPolitics.com one pitch some have made to the senator is that he's in the best position to hold onto the seat next fall, amid a national fight for control of the U.S. Senate now knotted at 50-50. Johnson's numbers have been mediocre in publicly released polls, including just 36 percent of registered voters who had a favorable opinion of him in the latest Marquette University Law School poll. But some argue between the power of incumbency and a good GOP environment, he'd be in a strong position to win reelection. Running also could avoid a messy GOP primary to replace him. Former U.S. Senate candidate Kevin Nicholson has been weighing bids for guv or Johnson's seat with a final call dependent on what the incumbent decides. Insiders also believe U.S. Rep. Mike Gallagher, R-Green Bay, would be a top candidate for the party's nomination. But after he publicly called on Donald Trump to call off his supporters during the Jan. 6 violent protest at the U.S. Capitol, it's unlikely he'd win the support of the former president. But could Republicans hold back Trump from endorsing Nicholson, who's viewed suspiciously by many in the professional GOP political class? While the speculation ramps up about what Johnson will do, he continues to provide fodder to critics. The latest: comments about mouthwash and its powers in the fight against COVID-19 and accusations that Anthony Fauci overhyped the pandemic like Johnson said he did with AIDS in the 1980s, drawing a sharp rebuke from the doctor.
GOP lieutenant guv field: The field of Republicans interested in the lieutenant governor's office continues to grow. Still, insiders believe there's only one candidate right now who belongs in the top tier — and one more who has a chance to prove he belongs in the conversation, too. Will Martin, a small business owner from Racine who served under GOP Govs. Tommy Thompson and Scott Walker, is the latest Republican to jump into the race for lieutenant governor. Martin, who served as director at the Wisconsin Housing & Economic Development Authority under Walker, touted his public and private sector experience in his formal announcement, saying they set him apart from the field. But can they help him raise money? Resumes don't win political campaigns, insiders declare. Resources and infrastructure do. On that front, state Sen. Pat Testin, R-Stevens Point, is the clear leader in the field, insiders say. He spent nearly $724,000 in 2020 as he fended off a well-financed challenge with the state Dem Party throwing cash around even in districts with a strong GOP lean. And Testin pulled off what was considered a huge upset in 2016 as he beat then-Sen. Julia Lassa, D-Stevens Point, as the district flipped with Donald Trump driving turnout. Add it up, insiders say, and he has the experience and a fundraising network. His candidacy would bring a profile from upstate Wisconsin to the ticket and would be an asset for the challenger to Dem Gov. Tony Evers. Looking at the rest of the field, insiders peg former Ron Johnson aide Ben Voelkel as the Republican most likely to give Testin a challenge for the nomination. When Voelkel got into the race, some insiders believed an endorsement from his former boss would be huge considering the weight the U.S. senator carries with the GOP base. Others, though, say that's not really Johnson's way. He's the kind of person who believes you have to earn it on your own, not get a boost from someone else's coattails. Insiders are watching to see what kind of fundraising number Voelkel reports in January and if he brings other big-name endorsements to the table. He also has an advantage over Testin in that he's from southeastern Wisconsin and doesn't have to hop in the car and drive 2.5 hours to reach GOP voter-rich Waukesha County. Insiders note conservative talk radio can also be a powerful ally in a GOP primary, and the party's endorsement at the May state convention can also be a huge help in winning the nomination. But insiders are reluctant to predict how a seven-person primary is going to play out, some say. The other contenders include: Milwaukee pastor David King, a regular candidate for public office; Lancaster Mayor David Varnam, who's largely unknown outside of his southwestern Wisconsin community; Cindy Werner, who ran unsuccessfully for the GOP nomination in the 4th CD last year; and political unknown Kyle Yudes, of Eau Claire. At this point, many consider it a two-person race.
Trump attorneys: An effort to put the ex-president and his lawyers on the hook for nearly $290,000 in legal fees over one of his lawsuits to overturn the 2020 election results strikes out for being filed too late. Judge Brett Ludwig, a Trump appointee, sides with the former president and his attorneys in ruling that he lacked jurisdiction to grant the request because Gov. Tony Evers and officials from four communities had waited too long to seek reimbursement. Though the 7th Circuit Court of Appeals upheld Ludwig's ruling rejecting the suit on Dec. 24, 2020, the attorneys for Evers, Milwaukee County, Racine, Kenosha and Green Bay waited until early April to file the request. They argued it was still timely because that was shortly after the U.S. Supreme Court refused to hear the appeal, but Ludwig rejected the argument. Even if the request hadn't been tardy, he adds, he only would've ruled against awarding fees to Evers and Milwaukee County because they hadn't established the conduct of Trump and his attorneys warrants doing so. While Trump "may have had far from noble intentions in filing this lawsuit," his legal claims weren't frivolous and his lawyers were reasonable in how they litigated the case, he ruled. However, he would've granted the request from Racine, Kenosha and Green Bay because Trump unnecessarily included them in the case without "offering any material evidence of their personal involvement in the challenged conduct that lies at the heart of Plaintiff's claims." Ludwig called the claims against the three cities "unnecessary, unreasonable, and vexatious." There's been a movement in various states to hold accountable those who filed unsuccessful suits that sought to overturn the 2020 election results. A federal judge in Colorado last month ordered two lawyers to pay nearly $180,000 in legal fees after trying to create a class-action lawsuit on behalf of American voters to challenge Joe Biden's victory. The judge there ruled the lawsuit aimed to "manipulate gullible members of the public and foment public unrest" and called the effort "one enormous conspiracy theory." Meanwhile, a federal judge in Michigan this month ordered pro-Trump attorneys Sidney Powell and Lin Wood, along with others, to reimburse the city of Detroit and Michigan state officials $175,000. Some of those same attorneys could face similar sanctions in a Wisconsin case they filed that was rife with errors and conspiracy theories. Evers is seeking nearly $107,000 in that case, which was filed at the same time as his other request in a Milwaukee federal court before Judge Pamela Pepper, an Obama appointee, and has been fully briefed since spring.
Mixed
Retirements: Is it going to be a trickle, or is this the first sign of a flood? Longtime Dem state Sen. Jon Erpenbach, a former minority leader, announces he won't seek reelection in 2022, which will bring to a close 24 years in the chamber. The next day, GOP Rep. Jeremy Thiesfeldt, first elected in 2010, follows suit, telling WisPoiltics.com that he's going back to teaching. They join four others preparing to leave the Legislature: GOP state Reps. Gary Tauchen, who announced in January this would be his last term, and Amy Loudenbeck, who's running for secretary of state, as well as Dem Reps. David Bowen and Sara Rodriguez, who are both running for lieutenant governor. And state Rep. Samantha Kerkman, R-Salem, could be joining them. She's announced plans to run for Kenosha County executive in the spring. If she wins the office, she'd have to leave the Assembly under state law that bars people from serving as county exec and in the Legislature at the same time. Lawmakers have until mid-May to file their notices of noncandidacy ahead of the June 1 filing deadline for nomination papers, so there's no rush to make a final decision. Two years ago, 20 members of the Legislature announced they weren't seeking reelection to the seat they had at the beginning of the 2019-20 session, and that's not counting then-Sen. Scott Fitzgerald, who won a seat in Congress and then left the chamber. That eclipsed the previous session by one. But some observers don't expect this session to be in that neighborhood. Assembly Republicans say they expect about six to 10 members to leave. In looking for clues on who else could depart, insiders point to the pairs that were created under GOP-created maps: Mike Kuglitsch and Joe Sanfelippo, both of New Berlin; Ken Skowronski, of Franklin, and Chuck Wichgers, of Muskego; and Warren Petryk, Town of Washington, and Shannon Zimmerman, of River Falls. The last one may be a pair on paper only. Zimmerman has faced complaints in the past about his true address: the River Falls home he shares with his son and lists as his voting address, or the home adjacent to the vineyard he owns that's just outside the current 30th AD. Once the final lines are in place, that issue might just work itself out, insiders say with a wink. Some Senate Republicans would love to see Petryk run against western Wisconsin Sen. Jeff Smith, D-Brunswick, this fall. How the final lines end up could impact other decisions, too. Insiders are watching to see whether Senate Minority Leader Janet Bewley, D-Mason, runs again in an area that has trended away from Dems. Sen. Kathy Bernier, R-Chippewa Falls, is on the retirement watch list simply because she doesn't seem to have patience for some of the Capitol nonsense anymore, insiders say. And Sen. Janis Ringhand, D-Evansville, is another member on the watch list. Thiesfeldt's decision to leave the Legislature and go back into teaching is notable, in part, because he's another Assembly Republican from the class of 2010 headed out the door. Of the 25 Assembly Republicans elected during the GOP wave election that year — baptized by fire with the debate over Act 10 — less than a half-dozen might remain after the 2022 election. Five members of that class are now in the state Senate, while one is in Congress. Eleven members left prior to this session either because they lost, retired or advanced to another office, like Waukesha County Executive Paul Farrow. Loudenbeck was also a member of that class. Only Scott Krug, R-Nekoosa, has publicly said he plans to run again next fall. The other members of that class are: Speaker Pro Tempore Tyler August, of Lake Geneva; Majority Leader Jim Steineke, of Kaukauna; Kuglitsch; Petryk; and Travis Tranel, of Cuba City.
Property taxes: The Wisconsin Policy Forum projects property taxpayers will see an increase this month. But it will be a smaller increase than they saw in the last two years, thanks to a bump in school levies, a drop for tech colleges and a rise in a state tax credit. Final levy numbers aren't in, and information from municipalities won't be available until next year. But the group looks at levies for schools, counties, tech colleges and specialty districts in drawing its conclusion. For example, gross property tax levies for K-12 school districts are going up 0.3 percent to $5.4 billion. Property taxes for K-12 education make up the largest portion of a homeowners' bill, and the coming increase is the smallest since the 0.1 percent hike in 2016. Meanwhile, county levies are expected to rise by 2.3 percent, similar to last year, and those for tech colleges will dip by 3.4 percent. It's just the second drop in the last two decades and is due to GOP lawmakers pumping additional state aid into the funding formula. Levies for more than 500 special districts will grow by 2.5 percent to $122.7 million, though more than 86 percent of that will be from the Milwaukee Metropolitan Sewerage District. Its levy grew by 3 percent, while all other special districts combined by a 0.5 percent decrease. The Wisconsin Policy Forum's projection differs slightly from what the Legislative Fiscal Bureau projected in June, the last time it looked at property tax numbers under the budget. After the budget had cleared the Joint Finance Committee but wasn't yet through both houses, the agency projected taxes on the mythical median-valued home would go down on this December's bills as net property tax levies decreased statewide by 0.3 percent. That projection took into account the impact of the state lottery credit, for example, while the Wisconsin Policy Forum's report does not. The Wisconsin Policy Forum also notes other factors on school property tax levies that impacted its projections, including numbers from this school year such as the 6.6 percent increase in students participating in the state's voucher programs. Districts are able to make up for lost state aid for students that join the program by increasing property taxes.
See the Wisconsin Policy Forum report.
Falling
Michael Gableman: The former Supreme Court justice continues to face questions about the qualifications of those he's hired to assist him in a review of the 2020 election. And actions by others continue to undercut the foundation for his endeavor, while the timeline for him to wrap it up and produce something meaningful seems on perpetual delay, insiders say. Gableman's comments and actions have shown his focus has been largely on the private grants that five Wisconsin cities received to cover the costs of running their elections during a pandemic. During an appearance before the Assembly Campaigns and Elections Committee this month, he claimed the grants from a group largely funded by Facebook founder Mark Zuckerberg essentially acted as fuel for liberal cities to turn out Dem voters. But the Wisconsin Elections Commission rejects complaints by the conservative Wisconsin Voter Alliance and Thomas More Project over those grants, ruling they had shown no evidence "that a violation of law or abuse of discretion has occurred." Because the complaint included Elections Commission Administrator Meagan Wolfe, the agency hired outside counsel to review the complaints. Under that process, commissioners received notice of the draft decision and faced a deadline for two of them to request a meeting to review it. When that didn't happen, the final decision was published without a meeting or official vote by the commission. But after that happens, GOP commissioners Dean Knudson and Bob Spindell say they missed the emails and wanted a meeting on the report. Spindell tells the Milwaukee Journal Sentinel that he didn't "agree with the decision letters that this was just fine." Dem Chair Ann Jacobs, though, says she believes the window has closed to review the finding by outside counsel. Even if the issue could be brought back up, it would require four votes from the six-member commission to overrule the finding. And bringing it back before the members would cut into the 30-day window the WVA and Thomas More Society have to appeal the ruling in circuit court. Following Jacobs' comments, Knudson says he agrees that further action by the commission would delay the plaintiffs' right to seek a resolution in court. Still, he believes there's no law to prohibit private money to help run an election because lawmakers didn't foresee it becoming an issue. The commission's ruling isn't the first time someone has rejected a challenge to the use of the private money. A federal judge last fall rejected a lawsuit filed by the same attorney involved in the commission complaints, ruling there's no prohibition on the money being used. Insiders say those actions undercut any message Gableman may produce from his report that the money was somehow nefarious. And the conservative Wisconsin Institute for Law & Liberty drops its review of the 2020 election, finding there was no widespread fraud. But WILL notes issues with how the election was administered. Some of the nuances of the group's report get lost in the coverage. Those who believe the election was rigged seize on the group's finding that the number of votes cast that didn't comply with existing legal requirements likely exceeded Joe Biden's 21,000-vote margin of victory over Donald Trump last fall. But that misses some nuance. The votes WILL suggested failed to comply with existing legal requirements were due to bad directives from election officials, not because voters tried to cast them fraudulently. That's not fraud, but a question of administration, some argue. So, insiders ask, where's that leave Gableman? In addition to WILL's report, the nonpartisan Legislative Audit Bureau released its own review of the 2020 election, finding no widespread fraud while recommending a series of changes to election administration. To some, it's a consistent theme that Biden's win is legitimate, unique issues popped up during the election due to a global pandemic and it's time to move on. To do that, though, Republicans need Gableman's final report. The political dea behind it was to take the conclusions, draft more bills that Gov. Tony Evers would veto and then tell the base it needs to turn out in 2022 so those changes can become law. But when Gableman's report will be out is anyone's guess. Dem AG Josh Kaul has filed an action in Dane County seeking to quash the subpoena the former justice issued Elections Commission Administrator Meagan Wolfe, arguing state law only envisions a legislative subpoena involving public testimony before a committee, not a deposition in a private office. Saying Green Bay and Madison aren't complying with his subpoenas to his satisfaction, Gableman files actions in Waukesha County that could have the pair detained by the Waukesha County sheriff and held in the jail. During a hearing today, the judge overseeing the request sets a Jan. 21 hearing to lay out a briefing schedule. That's just seven weeks before the two-year session is scheduled to conclude, and there's no guarantee Gableman will even get a chance to talk to those mayors before that. Dems continue to believe the whole thing is a sham, particularly as new reports surface that one contractor Gableman hired dabbled in racist tropes and conspiracy theories on social media. Between the LAB report, the WILL findings and the Elections Commission's actions, some Republicans believe the best Gableman could do is produce fodder for Republican lawmakers to draft new legislation that would ban or restrict private money in public election administration. Considering what's already known, that would require proving some kind of improper coordination between partisan activists and municipal officials. To somehow draw that link would likely require finding a smoking gun in the documents he's obtained and getting the mayors on the record about what went on. But those looming court hearings mean that isn't going to happen anytime soon. At this point, some Republicans would just like Gableman to complete his report so they could pass their bills and move on. Others want to keep the whole thing at arm's length as much as possible. And Dems are only too happy to point at the whole thing as an example of how they believe Republicans are trying to game the system because they're poor losers.
GOP education funding: Republicans are mad over the U.S. Department of Education placing a hold on their plan to use some federal COVID-19 money to reward small, rural districts that provided in-person instruction during the 2020-21 school year. There's also some messaging at work aimed at rural constituents, insiders note. With $1.4 billion of the $1.5 billion in ARPA funds set to be divided up through a formula based on poverty — and thus largely flowing to large, urban districts — Republicans on the Joint Finance Committee in May decided to rework the Department of Public Instruction's plans for the rest of the money. That included the now-disputed $77 million and directing it toward districts that provided in-person instruction for at least 50 percent of the 2020-21 school year. The plan also gave priority to small, rural districts, many of which are represented by Republican lawmakers. At the time, the nonpartisan Legislative Fiscal Bureau said it was unclear whether the committee's proposal would meet federal guidelines. Those called for the money to be used for learning loss, after-school programs and summer school to address the disproportionate impact of COVID-19 on underrepresented student groups such as those who are homeless or are in foster care. LFB also noted the Biden administration's guidance on the money was constantly evolving. In a fiery exchange of letters, state Superintendent Jill Underly insists Republicans have nobody to blame but themselves for the feds declining to sign off on the plan. She accuses the JFC co-chairs of forcing "DPI and our schools into a game of high-stakes chicken. And you lost." That was in response to Rep. Mark Born, R-Beaver Dam, and Sen. Howard Marklein, R-Spring Green, directing her staff to "immediately propose an alternative plan" that addresses their original intent for the money. They also accuse DPI, the Evers administration and the feds of playing politics with the money. All the bluster aside, the question is: Now what? The feds don't seem open to Republicans' desire to direct the money to those schools that were open for in-person instruction. And Republicans are bent out of shape over what they see as the federal government unfairly pouring millions of dollars into districts like Milwaukee when theirs were the ones that found a way to get kids in the classroom during the pandemic. Some are so mad, they'd just as soon reject the $77 million than see it go to urban districts over their own. Republicans also note the issue is good for the base politically because they can seek to blame Biden and Evers for their districts not getting their fair share. Dems, however, believe Republicans overplayed their hand here. During budget deliberations, GOP lawmakers insisted the debate about education funding had to take into account the federal money and not just state aid. So while they poured millions of state tax dollars into schools, it was largely to drive down property taxes rather than to allow districts to boost their spending. They argued the federal money was more than enough to address schools' needs. So some Dems do a little "I told you so" after arguing it was a miscalculation and the federal money wasn't going as far as Republicans insisted it would. Meanwhile, the whole thing comes a week after Gov. Tony Evers used $110 million in federal COVID-19 money to deliver almost $134 per kid to each Wisconsin public school district and independent charter school. It may not seem like much, but some also believe it gives Evers another talking point on how he used the federal money to do what's best for kids.
Walker appointees refuse to step down from tech college board months after terms expired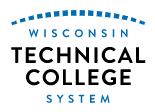 The Natural Resources Board isn't the only governmental body where former Gov. Scott Walker's appointees are refusing to leave their posts until replacements are confirmed by the GOP-controlled state Senate.
Three Walker appointees to the Wisconsin Technical College System Board continue to serve in their roles even though their terms expired in May. That has prevented Gov. Tony Evers' picks to replace them from beginning to serve on the body, which sets policy for the 16-campus system.
Chair Frederick Prehn has caused a political stir — and a legal fight — by continuing to serve in his post on the DNR Board despite his appointment expiring seven months ago. He's vowed not to give up the seat until the Senate confirms his replacement, but Gov. Tony Evers' pick to replace Prehn remains bottled up in committee.
Evers' three picks still waiting to serve on the Tech College Board, meanwhile, have yet to receive a public hearing before the Senate Universities and Technical Colleges Committee even though the guv made the nominations between June 24 and Nov. 19.
Chair Roger Roth's office says the delays are due to scheduling conflicts. But Sen. Chris Larson, D-Milwaukee and a member of the committee, sees other motivations. 
"This is unprecedented. It is 100 percent motivated by blatant partisan politics," Larson said. 
The 13-member board includes three Evers-friendly ex-officio members who serve because of their positions: state Superintendent Jill Underly, Workforce Development Secretary Amy Pechacek and Evers-appointed UW System Regent John Miller. 
Of the remaining 10 members, five are Evers' appointees and the other five are Walker holdovers, including the three whose terms have already expired.
The arrangement effectively gives those associated with Evers an 8-5 majority.
Walker appointees remaining on the board with expired terms include: Mary Williams, a former GOP state representative from northern Wisconsin; Kelly Tourdot; vice president of Associated Builders and Contractors; and Becky Levzow, a south central Wisconsin dairy farmer. 
Williams initially fielded a call from a WisPolitics.com reporter this week and said she'd call back, but hasn't responded to messages since. The other two haven't returned calls.
As their replacements, Evers appointed Sara Rogers, planning analyst for Employ Milwaukee; Daniel Klecker, state education director for the Foundation of the Wisconsin Automobile and Truck Dealers Association, and Paul Buhr, a Viroqua-area dairy farmer who ran unsuccessfully for the 96th AD in 2018 as a Dem. 
Evers initially appointed Eric Williams, executive director of the Educational Opportunity Program, to Klecker's spot, but Williams left to serve as vice president for diversity, equity and inclusion at Rosalind Franklin University of Medicine and Science in Chicago. Evers then appointed Klecker to the post on Nov. 19.
While Rogers, Klecker and Buhr have been attending board meetings, they've not been able to vote.
So far, just three of Evers' eight appointees to the Tech College System Board have been confirmed; two of whom had either been appointed or reappointed by Walker. 
Terry McGowan, president and business manager for the International Union of Operating Engineers Local 139 was first appointed by Walker, while Mark Tyler, founder and chairman of OEM Fabricators, was initially appointed by Gov. Jim Doyle and then reappointed by Walker. The third Evers pick to be confirmed is Doug Holton, a former chief of the Milwaukee Fire Department.
Evers appointed Megan Bahr to the board as a student representative, and Quincy Daniels, an associate professor at Northcentral University, as a public member. While they haven't received confirmation votes yet, both have been serving on the board.
Meanwhile, seven of Evers' appointees to the UW Board of Regents also have not been confirmed by the Senate. But unlike with Prehn and the Tech College System Board, they are serving as regents.
Without confirmation, a new governor in 2023 could rescind any of the appointments.
Roth's aide added timing and availability issues have also caused delays for the UW Board of Regents appointment public and executive hearings too. 
"There are currently no plans to hold an executive session on appointees this month, but will be under consideration in the new year," Roth's aide said. 
Political TV
(Check local listings for times in your area)
"UpFront" is a statewide commercial TV news magazine show airing Sundays around the state. This week's show, hosted by ADRIENNE PEDERSEN, features Elections Commissioner MARK THOMSEN, DHS Secretary-designee KAREN TIMBERLAKE and Wisconsin Manufacturers & Commerce President and CEO KURT BAUER.
*See more about the program here.
*Also see a recap of the show online each Monday at WisPolitics.com 
"Rewind," a weekly show from WisconsinEye and WisPolitics.com, airs at 8 p.m. on Fridays and 10 a.m. on Sundays in addition to being available online. On this week's episode, WisPolitics.com's JR ROSS and CBS 58's EMILEE FANNON discuss the Wisconsin Elections Commission rejecting a complaint over election grants, COVID-19, the GOP push to oust Milwaukee County DA JOHN CHISHOLM, and Assembly Speaker ROBIN VOS' comments on election conspiracy theories.
*Watch the show here.
Check out WisPolitics.com's Midday, which offers insights into the state's top political news.
*Listen to the podcasts here. 
"The Insiders" is a weekly WisOpinion.com web show featuring former Democratic Senate Majority Leader CHUCK CHVALA and former Republican Assembly Speaker SCOTT JENSEN. This week, the two debate the state Supreme Court backing the GOP's redistricting approach.
*Watch the video or listen to the show here.
"In Focus: Wisconsin" airs Sundays at 9:30 a.m. on Spectrum News 1 on channel 1. This week's program with host PETE ZERVAKIS features Sen. DAN FEYEN, Visit Lake Geneva President and CEO STEPHANIE KLETT and Cascade Mountain Ski Resort Marketing Director EVAN WALZ about the winter tourism season in Wisconsin.
PBS Wisconsin's "Here and Now" airs at 7:30 p.m. Fridays. This week's program with anchor FREDERICA FREYBERG features State Epidemiologist Dr. RYAN WESTERGAARD on COVID-19, Sen. ANDRÉ JACQUE on a bill to allow medically trained recent veterans to work temporarily in health care settings, UW-Madison political science Prof. BARRY BURDEN on the Wisconsin Elections Commission rejecting a complaint over private election grants and BRETT KNUDSEN on his campaign for the 3rd CD. 
"Capital City Sunday" airs at 9 a.m. Sunday on WKOW-TV in Madison, WAOW-TV in Wausau, WXOW-TV in La Crosse and WQOW-TV in Eau Claire. This week's program with host A.J. BAYATPOUR features U.S. Sen. RON JOHNSON on his recent comments regarding COVID-19; ROBIN SCHULTZ, director of emergency services at the HSHS hospitals in Eau Claire and Chippewa Falls, on the shortage of ICU beds in northern Wisconsin; and Sen. JON ERPENBACH on his decision to not seek another term.
Week Ahead
Tuesday: The Wisconsin Ethics Commission meets.
– 9:30 a.m.: Agenda TBA.
Tuesday: The Senate Committee on Veterans and Military Affairs and Constitution and Federalism holds a public hearing on a constitutional amendment regarding eligibility to vote in Wisconsin.
– 9:30 a.m.: 201 Southeast, state Capitol.
Tuesday: The Committee on Elections, Election Process Reform and Ethics holds a public hearing on top-five primaries and instant runoff voting for U.S. Senate and U.S. House elections, along with several bills the Ethics Commission recommended.
– 10 a.m.: 411 South, state Capitol.
Wednesday: The Senate Committee on Labor and Regulatory Reform holds a public hearing on three bills related to COVID-19 vaccine mandates.
– 10 a.m.: 412 East, state Capitol.
Wednesday: The Senate Committee on Insurance, Licensing and Forestry, and the Assembly Committee on Forestry, Parks and Outdoor Recreation hold a joint informational hearing on the state of the forest products industry in Wisconsin.
– 10 a.m.: 411 South, state Capitol. 
Names in the News
*Register for a Tuesday in-person buffet luncheon and panel discussion at The Madison Club on "Rising worker activism and what it means for the Wisconsin economy." A panel of experts will discuss today's workers who are seeking greater flexibility, increased pay and new career goals. All of these factors are changing the labor market. The panel includes: STEPHANIE BLOOMINGDALE, president of the Wisconsin AFL-CIO; KRISTINE HILLMER, president and CEO of the Wisconsin Restaurant Association; and MICHAEL CHILDERS, professor in the Wisconsin School of Business at the University of Wisconsin-Madison. Register here.
* Video is now available from a WisPolitics.com, WisBusiness.com and Wisconsin Technology Council trade policy virtual event on "The U.S.-Mexico-Canada Agreement (USMCA) Post-COVID — How Trade Helps the North American Recovery." Panelists include: AARON ANNABLE, representing the Canadian consulate in Chicago; JULIAN ADEM, representing the Mexican consulate in Milwaukee; and STANLEY PFRANG, senior market development director at the Wisconsin Economic Development Corp. 
EVAN UMPIR, who most recently worked as a legislative affairs specialist within the U.S. Department of Homeland Security, has joined Wisconsin Manufacturers & Commerce as its new director of tax, transportation & legal affairs. Read the announcement here.
Department of Natural Resources Conservation Warden MIKE DISHER was presented the Haskell Noyes Conservation Warden Efficiency Award during a Dec. 4 virtual ceremony.
JAMES WIGDERSON announced his departure from RightWisconsin, the conservative news and commentary platform he took over from former Milwaukee talk show host CHARLIE SYKES. Wigderson says he's launching a new platform, JamesWigderson.com, where he will write about family life, travel, the arts, sports and politics. 
Services will be held this Saturday for JAMES HANEY, who served as communications director for JIM DOYLE while the former guv served as attorney general. Haney died Dec. 2 at age 67. See his obituary here. Due to weather conditions, the funeral home is also livestreaming the service.  
Endorsements: The following is a list of recent endorsements, based on emails received by WisPolitics.com:
3rd CD
DERRICK VAN ORDEN: Wisconsin's 3rd CD Republican Party
AG
ERIC TONEY: Racine Police Association
U.S. Senate
SARAH GODLEWSKI: No Dem Left Behind PAC
Lobbyist Watch
Eighteen changes were made to the lobbying registry in the past 10 days.
Follow this link for the complete list.