Teachers and students, you're invited!
Celebrate Women's History Month, hear from leading suffragists and learn about their historic achievement in winning the 19th Amendment (even during a pandemic!)
Thursday, March 18, 2021 | 4-5PM ET
Session 11: Women's Vote at 100:
Suffragists in their own words
Suitable for grades 4-12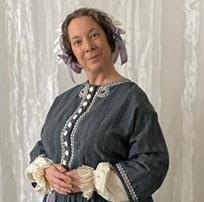 Calling all Teachers and Parent Educators, Grades 4-12!  
What do you think about the Why America? Program? 
If you have participated in one of the events, answer our 3 question survey to let us know.
If you are a teacher who has participated in Why America?, enter the Master Teacher Recognition Program and be eligible to win one of ten $1500 prizes.  The deadline is extended to March 30th, as is the deadline for the Student Essay Challenge.