Quotes of the Week
He proposed over a billion dollar tax increase in his budget. Less than a half a year later, he signs this budget that cuts taxes by two billion and takes credit for it.
– Republican Party of Wisconsin Chair Andrew Hitt on Gov. Tony Evers taking credit for signing the state budget with Republican-introduced tax cuts. After signing the budget, Evers said he could take credit because "I signed the budget, simple as that."
Republicans don't care about truth, they just care about attacking the governor at any cost. He did what they forced him to do. They're still attacking him for it.
– Dem Sen. Kelda Roys, of Madison, responding to Republican outcries that Evers is campaigning on GOP accomplishments.
I don't know about you guys, but I think climate change is — as Lord Monckton said — bullshit.
– U.S. Sen. Ron Johnson, R-Oshkosh, during a Republican Women of Greater Wisconsin Luncheon in Wauwatosa in early June. Johnson didn't say the expletive audibly, but a video shows him mouthing the word. 
Well, from 2010 to 2020, Illinois experienced 49 extreme weather events –– although I heard today from the senator north of here that there –– a Republican senator –– there is no global warming. Just so you know, there's no such thing.
– President Joe Biden during a speech at McHenry County College in Illinois sarcastically referring to Johnson's comments.
Political Stock Report
-A collection of insider opinion-
(July 10-16, 2021)
Rising: Derrick Van Orden, Tony Evers, William Penterman
Mixed: Ron Johnson, future state spending
Falling: Eric Toney, Scott Woldt
Rising
Derrick Van Orden: It's a feather in the cap of any challenger to outraise a longtime congressional incumbent, especially in a district that's been trending like western Wisconsin's 3rd CD. But as impressive as Van Orden's initial haul is for this second run at U.S. Rep. Ron Kind, D-La Crosse, insiders are still waiting to see what the district will look like after redistricting. Only then, they say, will it become clear if the race will be set up as one of the top targets in the country. Van Orden, a retired Navy SEAL, reports raising $753,996 during the quarter, easily surpassing the $408,504 that Kind pulled in. What's more, $713,496 of what Van Orden raised came from individuals, compared to the $159,565 that Kind received. And while Kind finished with $1.4 million in the bank to the $608,754 that Van Orden had, the 25-year incumbent is the only one of the six House Dems in districts that Donald Trump won in last year who failed to bring in at least $500,000 during the three-month reporting period. It's now a question of whether the newly drawn district will add more pro-Trump territory or become more Dem. There are a few certainties about the new map regardless of who draws the lines, insiders say. The heavily GOP 7th CD to Kind's north is going to have to add territory because its population lags other districts in the state. The heavily Dem 2nd CD to Kind's east is going to have to shed territory with Dane County one of the few areas of the state growing robustly. The question is where those voters will go. Insiders can envision ways to make Kind's district tougher for him, insiders say. But that could also mean taking some of those Dem voters from the 2nd CD and putting them into the seats of Republicans Bryan Steil in the 1st, Scott Fitzgerald in the 5th or Glenn Grothman in the 6th. Depending on how the lines shape up, that could mean Kind wouldn't be the only member of Wisconsin's congressional delegation looking at a tougher seat in 2022, Likewise, if some of Dem Mark Pocan's seat slides over the 3rd, it could be a boost for Kind. That's what makes predicting the 3rd such a tough task, some say. It deserves to be on the list of top targets for now, and Van Orden looks to be building a formidable fundraising operation. But while Republicans hammer Kind over various issues, including the massage parlor renting space at a building he owns, Van Orden has his own baggage after attending the Jan. 6 rally where some demonstrators turned their sights on the Capitol and got violent. He's also facing a complaint alleging he improperly used campaign funds to pay for the cost of attending even though he wasn't an announced candidate at the time. Both sides will lob their bombs in the coming months, some note. But the true battle lines won't really be drawn until new lines are in place. 
Tony Evers: The guv has a ton of cash, thanks to an impressive fundraising number for the first half of the year. With no GOP opponent officially announced yet — and maybe a couple more months before one gets in — some insiders suggest he should start to spend it. Evers also turned in a healthy fundraising report for 2020. But of the $3.9 million in receipts he listed last year, $2.7 million came from the state Dem Party. To some, that took a little of the sheen off Evers' numbers. But others pointed out the guv and state Dem Party Chair Ben Wikler were just taking the playbook Republicans wrote and perfecting it. As part of an overhaul of state campaign finance laws in 2015, Republicans placed no limits on the size of contributions state parties can receive or the transfers they could make to candidates. So when Evers' campaign announced he raised $5 million over the first six months of 2021, some assumed it was likely fueled by the state party again. But while the party pumped another $1 million into his campaign, Evers also pulled in $3.1 million from individual donors. That helped Evers end June with $7.3 million in the bank. His campaign bragged it was three times what then-Gov. Scott Walker had for cash on hand at similar points ahead of his 2014 and 2018 bids. Still, some are more impressed by Evers' fundraising from individuals. Walker was considered unique among Wisconsin guvs because he built a national fundraising network after Dems unsuccessfully sought to recall him in 2012. That fundraising list helped him pull in $3.5 million from individuals over the first half of 2013 and $3.2 million during the first six months of 2017. Republicans like to dismiss Evers as uninspiring. But give his campaign credit, some say. It's not only taken advantage of the fundraising rules to coordinate efforts with the state party, it's built a solid small-dollar operation. The guv also did OK with big donors to start 2021. A WisPolitics.com review of his report found 25 donors who gave him the $20,000 maximum for the cycle. Some insiders believe the eventual GOP nominee to face him — with former Lt. Gov. Rebecca Kleefisch all but assured of a run and lobbyist Bill McCoshen steadily making his way toward one — will have a hard time catching Evers on the fundraising front. Still, others say the overall GOP effort — between hard dollars to the campaign, outside groups and soft money — will mean the Republican nominee won't hurt for funds. It's just that overall effort is going to have to dig a little deeper if Evers keeps putting up numbers like this. Insiders note money isn't everything. Walker had the head-to-head financial advantage over Evers in their 2018 matchup, but Evers overcame that. What's more, Evers and his backers more than held their own against Walker and his supporters in the closing months of the campaign. Some Dems would like to see Evers start using some of the cash to build an early messaging operation to tout his successes and take credit for things like signing the $2 billion tax cut Republicans sent him. Others caution early spending doesn't always pay great dividends. It isn't until people really start paying attention when the money really counts, they say. However he spends his largesse, insiders note, the challenges for Evers are well known: his handling of the violent protests in Kenosha, his administration's struggles to process unemployment claims during the pandemic and his timing of running when a fellow Dem is in the White House for a midterm election. If Evers wants to spend some of what he's banked to start moving public opinion, insiders say he has the resources to do so, though Republicans will also be trying to remind voters of the tax cuts Evers nixed like the income tax reduction Republican sent him in early 2020 before the pandemic took hold or the property tax rebate they wanted to create with federal COVID funds. The guv can also keep campaigning on his priorities that have proven popular with the public, but gone nowhere with a GOP-controlled Legislature — expanding Medicaid and legalizing pot. Some strategists say Evers will have to present a positive, forward-looking vision to sell voters on a second term and can't just try to scare them about what Republicans would do if he weren't there to veto their conservative bills. 
William Penterman: The 25-year-old former legislative aide outhustled his opponents in the GOP primary. He had superior resources in the general election. And now he's going to be the next member of the Assembly from the conservative 37th District that stretches from Watertown to Columbus. Penterman cruised to a win in the low-key special election with just over 54 percent of the vote against Dem Peter Adams, who lost his reelection bid for the Columbus City Council in April. Penterman had all the advantages a candidate would hope for in a race. The district has a strong GOP bent, he outraised Adams more than 3-to-1 in the pre-election period, he had $24,000 in late contributions while Adams reported none, and the conservative Americans for Prosperity-Wisconsin spent more than $22,500 helping his campaign while no groups reported stepping up for Adams. The state Dem Party has been flush with cash since Ben Wikler took over, but it didn't invest heavily in the race, according to campaign finance report filings. The party shied away from doing doors last year during the pandemic and shook off some rust in this race by getting back out there for in-person campaigning; with even Wikler tweeting a picture of himself doing doors in the district. But with the seat's GOP nature, Dems held back from going all in. Some suggest a better candidate than Adams — he was coming off losing his City Council seat and voted to remove the statue of Christopher Columbus from the city's entrance — and a real investment might've been enough for an upset. Others, though, note the district could look a whole lot different after new lines are drawn — likely by a court — and it would make more sense to make the investment then, especially since the seat will have little impact on the balance of power in the Assembly; once Penterman is sworn in after results are verified, Republicans will see their majority go back to 61-38. Special elections can sometimes be a barometer of whether a wave is building. But there are no blaring sirens out of the results in the 37th AD, insiders note. Three years ago, Dem Patty Schachtner won a special election in a western Wisconsin state Senate seat that Donald Trump had won by 17 points just 14 months earlier, and it became a national headline. But Penterman wins here with ease. The roughly 54 percent of the vote he pulled in, based on unofficial returns, is in line with the district's nature. Republicans may see a good environment next year considering the historical midterm struggles of the party in the White House. But so far, it looks to insiders like President Biden could be setting a different tone — one that isn't inflaming GOP passions the way Barack Obama did ahead of the 2010 midterm elections.
Mixed
Ron Johnson: The Oshkosh Republican is picking up the pace of his fundraising. He's out ahead of his potential Dem rivals. He's just nowhere near what other vulnerable incumbents are pulling in as they gear up for 2022. Still, with $1.2 million raised during the second quarter — more than double what he pulled in during the first three months of the year — some are reading the tea leaves and deciding it's a sign Johnson will seek a third term in 2022 despite his 2016 pledge to only serve two terms. Others, however, caution against reading too much into anything with Johnson, even if he's starting to take some of the necessary steps to be prepared in case he pulls the trigger. What's more, some point out the $1.2 million raised may be good for Johnson, but it's not going to blow off anyone's doors nationally. When national handicappers size up the 2022 landscape, it's usually Johnson and four Dems who regularly make the list of most vulnerable incumbents. While Johnson pulled in $1.2 million for the quarter, Raphael Warnock, D-Ga., raised $7.2 million; Mark Kelly, D-Ariz., $6 million; Maggie Hassan, D-N.H., $3.3 million; and Catherine Cortez Masto, D-Nev., $2.8 million. U.S. Sen. Marco Rubio, R-Fla., who also makes some of those target lists, raised $4 million. Some are quick to point out Johnson has personal resources that he could put in to grease the skids for a campaign if he decides to go for it, and he's got his network of donors he could hit even harder if push came to shove. He's also not putting much space between himself and the Dem field looking to take him on, though some of those top contenders have their own fundraising issues. Milwaukee Bucks exec Alex Lasry, on leave from his post, topped the Dem field with more than $1 million raised after pulling in nearly $1.1 million during the first three months of the year. He also finished June with more than $1 million cash on hand, well clear of the rest of the Dem field. But a WisPolitics.com check of his receipts shows that of the more than $900,000 in itemized donations the New York native reported, about $135,000 was from Wisconsin donors. It underscores for some that he's still trying to build a network of in-state supporters. He also burned through three-fourths of what he raised in the latest period, a sign to insiders that he's spending money to build his fundraising network. It may pay off in the long run, but it's an expensive endeavor, they note. State Treasurer Sarah Godlewski got a bump with the endorsement of EMILY's List, but that came just before the reporting period closed, and it didn't have much impact — if any — on the numbers she reported. She spent more than half of the $513,856 she listed in receipts, and her haul included $45,000 that's listed as an in-kind contribution from the candidate for "Political Strategy Consulting (Testing the Waters)." Her campaign notes she was out of the country for more than two weeks with the illness and passing of her father-in-law, taking her off the campaign trail. Still, the number is disappointing to some. Meanwhile, Outagamie County Exec Tom Nelson is a distant third in fundraising at $240,202, though the $406,356 he's banked so far is better than the cash on hand Godlewski reported. The Dem field also appears about to expand again as Lt. Gov. Mandela Barnes continues to show signs he'll jump into the race. His campaign website now teases to "stay tuned for upcoming updates," and his campaign sends out an invite to a "special" event in Milwaukee on Tuesday. The signs have been there for some time that Barnes was going to get in. Now, he'll face a three-month sprint to raise money to prove he's as formidable of a candidate as some believe him to be. As the latest fundraising numbers roll in, Cook Political Report moves Wisconsin's Senate race from "lean Republican" to "toss up." Considering how divided the state has been year in and year out, it's no surprise, some note. And Johnson's OK fundraising isn't doing anything to persuade insiders that he's got a firm grip on the state. Some note while Johnson's fundraising has improved, he still has huge room for growth. The Oshkosh Republican has become a nationally known figure in the media for taking on Trump-like battles against the intelligence community, Dems and others. His positions on COVID-19 have drawn interest — and ridicule. But that's also a prime opportunity to build a huge small-dollar donation network. Johnson's second quarter fundraising includes $531,994 from unitemized contributions — those are donations from people who have given less than $200 to the campaign and usually serve as a gauge of a candidate's small-dollar operation. As his profile has grown, so has his capacity to hit up GOP donors while touting those controversial stances that seem to fuel fundraising, some argue. Meanwhile, there continue to be signs that Johnson will take his time in making a final call on whether to run. Among potential GOP candidates, that seems to most benefit U.S. Rep. Mike Gallagher, the Green Bay Republican who continues to put together solid fundraising reports and now has $2.3 million in the bank. Gallagher, insiders note, can bide his time raising money for reelection to the 8th CD and would be in position for a late switch to the Senate campaign if Johnson dropped out. Meanwhile, former U.S. Senate candidate Kevin Nicholson continues to work the circuit and could have to make a call between possibly running for guv or continuing to wait on a decision by Johnson before deciding what he wants to do in 2022.
See the Barnes campaign invite
Future state spending: After Gov. Tony Evers vetoed a bill directing him to put $65 million in federal COVID-19 funds into loans to help cooperatives buy and reopen two central Wisconsin mills, Dem lawmakers introduce a new version that would instead use general purpose revenue for the endeavor, as the guv wanted. Whether that bill will get off the ground remains to be seen. But a spending provision tucked into the bill is something insiders say should get the Capitol's attention. That's because for any GPR lawmakers want to spend between now and the end of the legislative session, they're going to have to throw some money at education, too. Some of the drama over the 2021-23 state budget was whether it would hit various federal requirements to qualify the state for some $2.3 billion in funds for K-12 education. Hitting those benchmarks also became incredibly important after Republicans decided to put the vast majority of the new state tax dollars for K-12 education toward reducing property taxes rather than increasing what districts could spend overall, reasoning schools are in line for plenty of federal money to get them through the next two years. Republicans didn't leave the state much wiggle room, and the Evers administration has already raised concerns that more could be needed to ensure the state meets those federal benchmarks. While Evers signed the overall GOP budget, his vetoes also are projected to leave a $1.7 billion gross balance in the general fund through mid-2023, according to the Legislative Fiscal Bureau. Normally, it would be tempting for lawmakers to find a way to use that money, and there are already those with their priority lists. But the Dem paper mill bill underscores the complexity of using that money. Along with using GPR rather than COVID funds to finance the loans, the Dem bill calls for putting $53 million in state tax dollars into K-12 and higher education. That provision, insiders note, would be needed to maintain the share of state spending on education and continue meeting those federal benchmarks. As the bill was introduced, a Connecticut-based company was making an offer to buy the company that owns the mill in Wisconsin Rapids, and that could impact the need for state assistance to get one of the closed mills running again. Whatever the bill's fate, insiders note maintaining the state's share of spending on education to qualify for the federal K-12 aid will shape any debate on spending a chunk of that $1.7 billion projected to be in the general fund. Unhappy with the education budget Republicans sent him, Evers would likely only be too happy to sign legislation that includes a boost in state tax dollars for K-12 and higher ed, some note. Some believe Republican lawmakers are more likely to want to put that extra money in the general fund toward tax cuts rather than new spending.
Falling
Eric Toney: The Fond du La County DA has two problems early in his race for attorney general, insiders say. He's going to have a tough time explaining to GOP primary voters why he filed — and later dropped — charges for violating Gov. Tony Evers' stay-at-home order early in the COVID-19 pandemic. His even bigger problem is he's getting dusted in the early money race. The first problem has been known for a while. The extent of the second one wasn't known until Toney and fellow Republican Ryan Owens filed their first campaign finance reports. While Owens raises $308,741, Toney puts up just $41,470. Of Toney's receipts, nearly $3,000 is in-kind donations from his own pocket, while another $7,000 is an in-kind contribution from a supporter for website development. It's a surprisingly small number for a statewide candidate. In trying to explain his numbers, Toney issues a statement saying his "opponents may have raised more money because they are part of the Madison elite, but I have the cops and prosecutors who put their lives on the line for our families." But you gotta have the funds to let voters know of that law enforcement support or it's all for naught, insiders say. What's more, candidates with lackluster fundraising can face a challenge of persuading donors to take a chance on them after falling so far behind a rival. Owens, a former director of the UW-Madison Tommy G. Thompson Center on Public Leadership, has quickly amassed support from a number of players in conservative politics. His fundraising report lists a string of longtime GOP donors such as Rick Graber, CEO of The Bradley Foundation, and Michael Grebe, a former CEO of the conservative organization in Milwaukee. Some Republicans have already started to write off Toney, saying his fundraising troubles will make it difficult to compete with Owens for the GOP nomination. What's more, Owens has built a more sophisticated operation with more influential people in his orbit. And those people — like Graber and Grebe — have their own network of people to tap into to continue building support for Owens. But while Owens boasts some impressive backers, his resume is thin on legal experience. Since graduating from UW-Madison Law School in 2001, he only spent two years at a law firm, with the rest of his career in academics. If Toney can get his fundraising operation together, he'll be able to tout those law enforcement endorsements he's been collecting and communicate to primary voters about Owens' lack of experience. Incumbent Dem Josh Kaul, meanwhile, is showing he'll have the resources needed to drive a message about Owens' resume if they meet in the general election. The incumbent raised $410,924 and had $537,359 cash on hand. It was the best July report in an off year for an AG candidate over the last decade. Owens backers shrug off questions over his resume. He's been touting himself as a conservative legal warrior on the campaign trail and has addressed those questions by pointing to Kaul's background as a federal prosecutor before winning the office and essentially asking, "Where has that gotten us?" Republicans believe Kaul is vulnerable on several fronts. Almost any AG is low-profile just by the nature of the office, so Kaul isn't a household name. Republicans also ask where he was during the unrest in Kenosha and Madison last summer. And if crime continues to be a concern for voters into next fall, being the state's top cop amid those fears could boost a Republican law-and-order message, some argue. Others note Kaul would have a simple campaign strategy against Owens: run ad after ad pointing out the GOP contender has never prosecuted a rape, a murder or even a jaywalking ticket. Insiders note one of Kaul's biggest challenges may be the political environment. The party in power in the White House typically struggles during midterm elections. And when you're not a high-profile candidate, it's even easier to get swept up by national trends. It remains to be seen what headwind Biden's presidency may create for Dems next fall. But some note a recent example where an AG candidate beat a difficult political environment by pointing out his opponent didn't have any prosecutorial experience. In 2006, Republican J.B. Van Hollen and the groups backing him hammered away at then-Dane County Exec Kathleen Falk for never being a prosecutor. Then-Dem Gov. Jim Doyle cruised to reelection with 52.7 percent of the vote in a Dem wave year. But Van Hollen pulled 86,026 more votes than GOP guv nominee Mark Green in beating Falk by 8,859 votes. Some argue the state's penchant for ticket-splitting has waned since then. But there were still a whole lot of Tammy Baldwin-Scott Walker voters in 2018 as the U.S. senator won reelection by more than 10 points as the then-guv lost to Tony Evers by 29,227 votes.     
Scott Woldt: The state Supreme Court suspends the Winnebago County Circuit Court judge for seven days over a history of crude comments from the bench and showing a gun in his courtroom, though a couple of the conservative justices think the latter is an insufficient reason for punishment. The discipline the court handed out is rare. Since 1975, the court has suspended just 15 court officials for issues ranging from ex parte communications to gross personal misconduct for sexual harassment, according to Wisconsin Judicial Commission records. In Woldt's case, the inappropriate behavior stretches back more than a decade, according to court records. That includes a time when a woman asked him for leniency for her boyfriend after an altercation between them. Said Woldt, "Don't pick up the phone and dial 911, don't call the cops" in the future if there's another incident, adding: "I'm just sick and tired of victims coming in here and they call the cops when they need 'em but then later on they come and say: 'Oh, no, this person's an angel.'" In another case, he told an attorney from the bench "there's a thin line between being an advocate and being a dick" after growing frustrated with his line of questioning. Woldt showed a gun in his courtroom on two occasions, once while bemoaning what he said was a lack of security at the Winnebago County Courthouse as he sentenced a man. Woldt, who has a concealed carry permit, also showed his gun to high school students visiting the courtroom during a Government Day event. Woldt said he displayed the weapon as a "prop" in response to a question about courthouse security. The majority found brandishing the weapon in court violated rules requiring judges to uphold the "integrity and independence of the judiciary" and acting "at all times in a manner that promotes public confidence in the integrity and impartiality of the judiciary." Conservative Justices Rebecca Bradley and Annette Ziegler supported the punishment of one week without pay — the minimum of the seven to 21 days that the Judicial Commission had recommended as punishment — in the overall case. But they disagreed with the court's decision to punish Woldt for showing a gun in his courtroom. Bradley wrote in her dissent that the three judges who punished Woldt for the incidents did so because they regard "his conduct as politically incorrect."
Mid-year finance reports show targeted Dems prepping for reelection
Dem lawmakers who narrowly won their seats are gearing up for campaign 2022 as they face GOP opposition and the uncertainties of redistricting.
Freshman Rep. Sara Rodriguez, D-Brookfield, an expected target for Republicans after she won her seat by just 1.9 percentage points, raised nearly $58,700, the second-most in the Assembly during the first six months of 2021. The biggest fundraiser was Rep. Elijah Behnke, R-Oconto, who raised nearly $64,900 as he won a special election earlier this year. Behnke reported spending just under $50,000 and has more than $18,900 in the bank.
Rodriguez, whose district favored Joe Biden by 9 percentage points, had more than $46,200 in cash on hand, the most out of targeted Dems and 16th highest in the Assembly according to state filings this week. Rep. Warren Petryk, R-Town of Washington, has the most cash on hand in the Assembly at nearly $150,000.
Rep. Deb Andraca, D-Whitefish Bay, another likely target, raised nearly $29,300 this year, but has spent just over $17,000, the most in the Assembly, excluding Behnke. Andraca, who has also accumulated $10,000 in loans, is expected to be a target for Republicans after she defeated Republican Jim Ott in 2020 by just 3.3 percentage points. 
Rep. Nick Milroy, D-South Range, was reelected in 2020 by only 139 votes and his district favored Biden by just over 1 percentage point. He had just under $35,900 in cash on hand but has raised only $590 this year.
Rep. Steve Doyle, D-Onalaska, who raised more than $14,400 and had more than $121,700 in cash, won his race by more than 7 percentage points. But Trump won in his district by less than 1 percentage point. 
Rep. Beth Meyers, D-Bayfield, whose district voted for Trump by 1.6 percentage points, has raised just over $7,500 this year but has more than $32,700 in cash on hand. Meyers held on to her seat by just 3 points in 2020.
In the Senate, Republicans are poised to target Sen. Jeff Smith, D-Brunswick, whose district favored Trump by 3.4 percentage points. Smith won his most recent election by 5.7 percentage points. He raised just under $16,500 so far this year and has just under than $18,200 in the bank. 
Trump won the district of Senate Minority Leader Janet Bewley, D-Mason, by nearly 9 points. She raised just under $5,400 this year and had more than $38,500 in cash.
Dems have their own targets. Rep. Dan Knodl, R-Germantown, won his 2020 election by less than 3 percentage points while Biden won in the district by 4.3 percentage points. Knodl had almost $17,000 in the bank but had raised just under $1,300 and listed $17,000 in loans. 
Rep. Todd Novak, R-Dodgeville, maintained his seat by 4.1 percentage points while Biden and Trump each won 49.2 percent of his district's vote. Novak has raised just under $13,300 this year and reported $10,300 in the bank.
Other vulnerable Republican lawmakers include Sen. Dale Kooyenga, R-Brookfield. Kooyenga maintained his seat by just 2.4 percentage points as Biden won in his district by 8.5 percentage points. He has raised just under $63,800 this year, the third-most in the Senate excluding Sen. John Jagler, R-Watertown, who ran in and won a special election. Kooyenga has almost $115,900 in his campaign account. 
Sen. Alberta Darling, R-River Hills, maintained her seat by 8.5 percentage points, but Trump won her district by a tenth of a percentage point. Darling has raised $10,600 this year and reported more than $14,200 in cash on hand.
Republican leaders could also face Democratic challengers or late Dem money next year like the state Dem Party funds that came into play late in campaign 2020. Assembly Speaker Robin Vos, R-Rochester, has raised more than $33,500 and has more than $126,800 cash on hand, while Senate President Chris Kapenga has raised $11,000 so far this year with over $55,000 in cash on hand. Both lawmakers live in strong Republican districts.
See a roundup of Senate fundraising numbers
See a roundup of Assembly fundraising numbers
Van Orden tops Kind in Q2 fundraising; Gallagher has biggest bankroll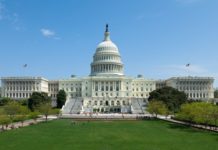 GOP challenger Derrick Van Orden outraised Dem U.S. Rep. Ron Kind, while the two newest members of the state delegation saw their fundraising pick up during the second quarter.
And GOP U.S. Rep. Mike Gallagher, often mentioned as a possible U.S. Senate candidate if incumbent Ron Johnson doesn't run, continues to have the biggest war chest of the state's House delegation.
In the 3rd CD, Van Orden raised $753,996 during the quarter, compared to the $408,504 received by Kind, D-La Crosse. Kind narrowly beat the former Navy SEAL in 2020, and next year's rematch is one of the top House races in the country.
Van Orden, who has been endorsed by a series of GOP House leaders, reported $40,000 in PAC contributions. That includes $10,000 from the leadership PAC of House Minority Leader Kevin McCarthy, R-Calif., as well as $2,000 each from the campaign committees of House GOP Whip Steve Scalise, R-La., and House GOP Conference Chair Elise Stefanik, R-N.Y. He also received $10,000 from the leadership PAC of Gallagher, R-Green Bay, and $5,000 from the leadership PAC of U.S. Rep. Bryan Steil, R-Janesville.
Van Orden also raised $713,496 from individual donors. Kind received $248,500 from PACs and $159,565 from individuals.
Kind finished June with $1.4 million in the bank, compared to the $608,754 that Van Orden had.
See Van Orden's report here.
See Kind's report here.
Fitzgerald, Tiffany pick up fundraising pace
U.S. Rep. Tom Tiffany, first elected in a May 2020 special election, and U.S. Rep. Scott Fitzgerald, who won an open seat in November, more than doubled their fundraising during the second quarter of 2021 compared to the first three months of the year. They also burned through more than half of what they raised in the period.
Tiffany, R-Minocqua, and Fitzgerald, R-Beaver Dam, are the only two members of the state delegation who voted to sustain objections to counting some states' electoral votes even after protesters stormed the U.S. Capitol in January.
Tiffany raised just $34,687 during the first three months of the year, while Fitzgerald pulled in $67,267.
For the second quarter, Tiffany raised $133,191, spent $90,456 and had $164,780 in the bank. Meanwhile, Fitzgerald raised $147,573, spent $86,085 and had $219,994 cash on hand. 
Some groups have said they wouldn't contribute to members of Congress who voted against certifying presidential election results. 
But the American Council of Engineering Companies PAC, NAB PAC and NGA Grocers PAC each gave Tiffany $1,000.  
Fitzgerald reported more than 20 PAC contributions, including $500 from the Milwaukee Police Association Federal PAC. Eight of them were tied to the sugar industry.
See Fitzgerald's report here.
See Tiffany's report here.
Steil, Gallagher both top $500K in quarterly fundraising
*1st CD: Bryan Steil, R-Janesville, reported $509,971 in receipts, spent $149,740 and had $920,778 in the bank, according to his filing with the FEC. He spent $149,740 during the period.
See Steil's report here.
*2nd CD: Mark Pocan, D-Town of Vermont, reported $161,981 total receipts, $85,721 disbursements and $949,055 cash on hand.
See Pocan's report here.
*4th CD: Gwen Moore, D-Milwaukee, listed $178,124 in receipts, $132,873 in disbursements and $88,228 in the bank.
See Moore's report here.
*6th CD: Glenn Grothman, R-Glenbeulah, raised $245,135, spent $100,091 and had $446,957 cash on hand.
See Grothman's report here.
*8th CD: Mike Gallagher, R-Green Bay, listed $508,729 in receipts, $155,897 in disbursements and $2.3 million cash on hand.
See Gallagher's report here.
Political TV
(Check local listings for times in your area)
"UpFront" is a statewide commercial TV news magazine show airing Sundays around the state. This week's show, hosted by ADRIENNE PEDERSEN, features State Fair CEO KATHLEEN O'LEARY, AG JOSH KAUL and Milwaukee Common Council President CAVALIER JOHNSON.
*See more about the program
*Also see a recap of the show online each Monday at WisPolitics.com 
"Rewind," a weekly show from WisconsinEye and WisPolitics.com, airs at 8 p.m. on Fridays and 10 a.m. on Sundays in addition to being available online. On this week's episode, WisPolitics.com's JR ROSS and guest host JESSICA VanEGEREN discuss the latest political fundraising numbers, Gov. TONY EVERS' move to direct $130 million in federal COVID-19 aid into workforce development, legislation to provide loans to reopen two Wisconsin paper mills and more.
*Watch the show
Check out WisPolitics.com's Midday, which offers insights into the state's top political news.
*Listen to the podcasts here. 
"The Insiders" is a weekly WisOpinion.com web show featuring former Democratic Senate Majority Leader CHUCK CHVALA and former Republican Assembly Speaker SCOTT JENSEN. This week, the two debate Assembly Speaker ROBIN VOS' 2020 election investigation.
*Watch the video or listen to the show here.
"In Focus: Wisconsin" airs Sundays at 9:30 a.m. on Spectrum News 1 on channel 1. On this week's program, host JASON FECHNER talks with freshmen state Sens. BRAD PFAFF, D-Onalaska, and ERIC WIMBERGER, R-Green Bay. 
PBS Wisconsin's "Here and Now" airs at 7:30 p.m. Fridays. This week's program features interviews with Kids Forward research analyst TAMARINE CORNELIUS about expanded child tax credits, AG JOSH KAUL about his reelection campaign and Wisconsin Alliance for Excellent Schools Board President Julie Underwood about education funding.
Week Ahead
Tuesday: The Metropolitan Milwaukee Association of Commerce holds a roundtable on workforce issues with WEDC Secretary and CEO MISSY HUGHES and Workforce Development Secretary-designee AMY PECHACEK.
– 9 a.m. – 10 a.m.: MMAC offices, Milwaukee.
Wednesday: Senate Committee on Insurance, Licensing and Forestry executive session and public hearing.
– 10 a.m.: 411 South, state Capitol.
Wednesday: Senate Committee on Sporting Heritage, Small Business and Rural Issues public hearing.
– 1 p.m.: 201 Southeast, state Capitol.
Names in the News
Upcoming events from WisPolitics.com and partners include:
*SAVE THE DATE: A Sept. 8 discussion at the Madison Club exploring the post-pandemic trade economy and how it may help expand U.S. influence in Europe, the former Soviet states and northern Africa. Discussion panel includes: TOM LOFTUS, former U.S. ambassador to Norway, STEVE KING, former U.S. ambassador to the Czech Republic and MARK GREEN, former U.S. ambassador to Tanzania who now heads the Wilson Center in D.C. 
*A Sept. 14 program at Western Technical College's Lunda Center in La Crosse with U.S. Secretary of Agriculture TOM VILSACK (invited) about the important role of agriculture and how to promote prosperity in rural Wisconsin. Discussion panels will focus on broadband, workforce, health and education. Panelists include: PATTI BALACEK, director of Regional Workforce Development at Western Technical College; MARCY WEST, director of the Wisconsin Economic Development Corporation's Office of Rural Prosperity; ANGIE DICKISON, executive director of the Minnesota Office of Broadband Development; BRIAN KRAMBEER, president/CEO of MiEnergy Cooperative/MiBroadband; MARI FREIBERG, CEO of Scenic Bluffs Community Health Centers; and MIKE BEIGHLEY, superintendent of the Whitehall School District. Dairyland Power Cooperative is an event partner. Register here.
*SAVE THE DATE: A Sept. 29 DC breakfast event in cooperation with MMAC's "Milwaukee Night in DC.'' Details to come.
All of the above events are in-person.
The Wisconsin Farmers Union hired VIVIENNE KERLEY-DE LA CRUZ as its new policy coordinator. Kerley-de la Cruz, who graduated from Grinnell College in 2021, has worked for political campaigns in Iowa and Georgia.
Rep. CHRISTINE SINICKI, D-Milwaukee, will serve as interim chair of the Milwaukee County Democratic Party after CHRIS WALTON resigned. Walton, the new policy and organizing manager for the Black AIDS Institute, said Sinicki, who previously served as the party's vice-chair, has his "full faith and confidence to fulfill this role." See the Twitter announcement here.
The state Supreme Court appointed U.S. Assistant Attorney and former Dane County Circuit Court Judge TIMOTHY C. SAMUELSON as director of the Office of Lawyer Regulation, effective Aug. 15. Samuelson replaces retiring KEITH SELLEN, who has led the office since it was established in 2000. The OLR handles grievances about lawyer misconduct and is responsible for screening, conducting investigations and prosecuting violations of lawyer ethics rules.
Endorsements: The following is a list of recent endorsements in statewide and federal races, based on emails received by WisPolitics.com.
U.S. Senate
SARAH GODLEWSKI: Rep. CHRISTINE SINICKI, D-Milwaukee; Rep. SYLVIA ORTIZ-VELEZ, D-Milwaukee; Rep. SUE CONLEY, D-Janesville; former state Senate candidate JONATHON HANSEN, former state Rep. DEBRA KOLSTE, Calumet County Sup. EMILY VOIGHT-CONE, Dane County Sup. MAUREEN McCARVILLE, Milwaukee County Sup. LIZ SUMNER, Sheboygan County Sup. REBECCA CLARKE and RAQUEL FILMANOWICZ, former CEO of the Democratic National Convention Host Committee, along with 11 others.
CHRIS LARSON: Former Milwaukee School Board Director Dr. TONY BÁEZ, Rep. JONATHAN BROSTOFF, D-Milwaukee, Milwaukee County Supervisor RYAN CLANCY, Madison Metropolitan School District Board member and Clerk NICKI VANDER MEULEN, Lazy Susan owner AJ DIXON, activist and blogger HOWIE KLEIN, former Milwaukee Circuit Court Judge FREDERICK P. KESSLER and former presidential candidate and author MARIANNE WILLIAMSON.
TOM NELSON: Stockbridge-Munsee Tribal Council member and Shawano County Board Supervisor JOE MILLER, Green Bay Area Fire Fighters I.A.F.F. Local 141, Appleton Fire Fighters I.A.F.F. Local 257 and Grand Chute Fire Fighters I.A.F.F. Local 3655
Attorney General
ERIC TONEY: Ozaukee County Sheriff JAMES JOHNSON and Sturtevant Police Chief SEAN MARSCHKE.
State Treasurer
ANGELITO TENORIO: Rep. FRANCESCA HONG, D-Madison, Sen. TIM CARPENTER, D-Milwaukee, and West Allis Mayor DAN DEVINE.
Lobbyist Watch
Fifteen changes were made to the lobbying registry in the past 10 days.
Follow this link for the complete list.