WisPolitics 2022 Fall Election Guide
Unofficial results
* denotes declared winners
U.S. Senate
– Incumbent Republican Ron Johnson: 50.5%*
– Democrat Mandela Barnes: 49.5%
U.S. House (eight seats)
In the 3rd CD: Republican Derrick Van Orden beat Democrat Brad Pfaff 51.9% to 48.1%.
Incumbents won in all other seats. Republicans now hold six seats, while Democrats hold two.
Governor & Lt. Governor

– Incumbent Democrat Tony Evers & Sara Rodriguez: 51.2%*
– Republican Tim Michels & Roger Roth: 47.8%
– Independent Joan Ellis Beglinger: 1%
Attorney General

– Incumbent Democrat Josh Kaul: 50.7%*
– Republican Eric Toney: 49.3%
State Treasurer

– Republican John Leiber: 49.6%*
– Democrat Aaron Richardson: 48.2%
Secretary of State (Election not yet called)
– Incumbent Democrat Doug La Follette: 48.3%
– Republican Amy Loudenbeck: 48%
– Libertarian Neil Harmon: 2.1%
– Green Sharyl McFarland: 1.6%
State Senate
Republicans increased their majority by one seat to 22-11 in Tuesday's elections. There will be five new members to the caucus this session: Rob Hutton, of Brookfield; Rachael Cabral-Guevara, of Appleton; Jesse James, of Altoona; Romaine Quinn, of Cameron; and Cory Tomczyk, of Mosinee.
State Assembly
Republicans increased their majority by three seats to 64-35 and will have 16 new members this session.
The new members are: Joy Goeben, Hobart; Peter Schmidt, Bonduel; Tom Michalski, Elm Grove; Dave Maxey, New Berlin; Amy Binsfeld, of Sheboygan; Ellen Schutt, of Clinton; Scott Johnson, of Jefferson; Jerry L. O'Connor, of Fond du Lac; Nate Gustafson, of Neenah; Ty Bodden, of Hilbert; Amanda Nedweski, of Pleasant Prairie; Karen Hurd, of Fall Creek; Angie Sapik, of Lake Nebagamon; Chanz Green, of Grand View; Nik Rettinger, of Mukwonago; and Bob Donovan, of Greenfield.
See more results here.
Election event video & audio
Find links to debate videos in the candidate information section below.
*Ron Johnson (R) (Incumbent)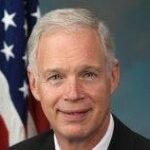 Born in Mankato, Minn., April 8, 1955. Lives in Oshkosh. Former plastics manufacturing company owner and CEO. Elected in 2016 to a second six-year term. 
See Johnson's campaign website here.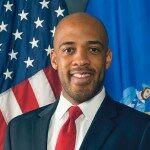 Born in Milwaukee, Dec. 1, 1986. Represented Milwaukee's 11th Assembly District from 2013 to 2017. Ran unsuccessfully for state Senate in 2016. Elected lieutenant governor in 2018.
See Barnes' campaign website here.
*Tony Evers (D) (Incumbent)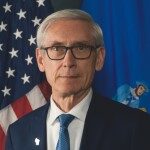 Born Nov. 5, 1951, in Plymouth. Graduated from UW-Madison. Worked as a teacher and then a principal in the Tomah School District until 1984. Served as superintendent in the Oakfield and Verona school districts for four years each, then CESA administrator from 1992-2001. Appointed Department of Public Instruction deputy superintendent from 2001-2009. Elected as DPI head in April 2009, reelected in 2013 and 2017. Elected governor in 2018.
See Evers' campaign website here.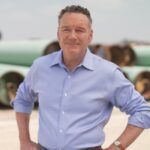 Born Aug 7, 1962, in Brownsville. Graduated from St. Norbert College. Served in the U.S. Army as an infantry officer for 12 years, attaining the rank of major. Returned to help run Michels Corporation, a Brownsville-based family construction firm with 8,000 employees that he co-owns. He later earned advanced business degrees. He has twice run unsuccessfully for public office, losing a state Senate primary in 1998 and a U.S. Senate race to Dem Russ Feingold in 2004. 
See Michels' campaign website here.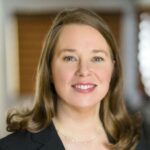 Born July 25, 1975, in Milwaukee. Graduated from Illinois Wesleyan University. Volunteered with the Peace Corps in Samoa. Earned a bachelor's and master's degree in nursing from Johns Hopkins University. Served as a registered nurse and health care administrator. Elected in 2020 to represent the 13th Assembly District. Lives in Brookfield. 
See Rodriguez' campaign website here.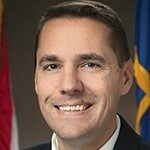 Born Feb. 5, 1978, in Appleton. Graduated from UW-Oshkosh. Runs a family construction business. Serves as a captain in the Wisconsin Air National Guard, where he was deployed multiple times in support of Operation Enduring Freedom and Operation Iraqi Freedom. Elected to the Assembly in 2006, then to the 19th Senate District since 2014. Served as Senate president from 2017-2021. Lives in Appleton.
See Roth's campaign website here.
*Josh Kaul (D) (Incumbent)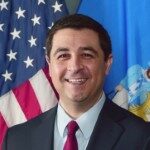 Born Feb. 2, 1981, in Pittsburgh and was raised in Oshkosh and Fond du Lac. Graduated from Yale University and earned a law degree from Stanford Law School. Served as a federal prosecutor in Baltimore and later joined Perkins Coie's Madison office. Elected attorney general in 2018. Lives in Madison.
See Kaul's campaign website here.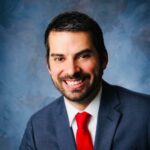 Born Jan. 24, 1984, in Fond du Lac. Graduated from St. Norbert College and earned his law degree from Mitchell Hamline School of Law. Worked as an attorney at O'Rourke Law Offices before being elected Fond du Lac County district attorney in 2012. Lives in Fond du Lac.
See Toney's campaign website here.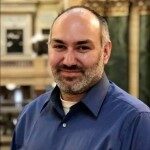 Born in Oct. 17, 1977, in Racine. Graduated from UW-Parkside and earned his law degree from UW Law School. Former Assembly staffer. Lost the GOP primary for the open 62nd Assembly District in 2018. Works as an attorney for Klein Law Office in Madison. Lives in Cottage Grove.
See Leiber's campaign website here.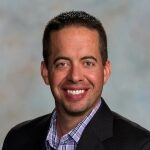 Born July 18, 1976, in Fitchburg. Graduated from UW-Green Bay and earned an MBA from UW-Whitewater. Served on the Fitchburg city council and on the Fitchburg Parks and Recreation Committee before being elected mayor in 2019. He also works as a substitute teacher in the Oregon and Verona school districts.
See Richardson's campaign website here.
Doug La Follette (D) (Incumbent)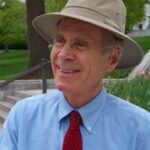 Born June 6, 1940, in Des Moines, Iowa. Graduated from Marietta College and earned a master's degree from Stanford University and a Ph.D. from Columbia University. Taught chemistry at UW-Parkside and served as a UW-Madison research associate. Ran unsuccessfully for Congress in 1970. Elected to the state Senate in 1972 and then was elected secretary of state in 1974, serving until 1979. Elected again as secretary of state in 1983 and reelected since. Lives in Madison.
See La Follette's campaign website here.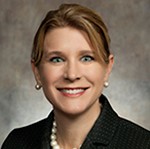 Born Sept. 29, 1969, in Midland, Mich. Graduated from UW-Madison. Worked in environmental project management and regulatory compliance and served as a volunteer firefighter. Went on to serve in leadership roles with the Greater Beloit Chamber before being elected to represent the 31st Assembly District in 2010. Lives in Clinton. 
See Loudenbeck's campaign website here.
The Battleground Wisconsin 2022 Fall Election Guide features profiles of the nationally important races for governor and U.S. Senate as well as other top statewide contests — attorney general, secretary of state and state treasurer.

The eight-page document also includes a profile of western Wisconsin's 3rd CD, where Democrats are trying to hold onto a swing seat and their thin congressional majority.

In addition, see a rundown of the legislative swing seats that will determine whether Republicans can gain a super-majority in the Legislature.
To access, click the image below.