Quotes of the Week
You shouldn't allow biological males to compete against girls. I mean, it's just disheartening to the girls. … You shouldn't allow biological males to be going into women's bathrooms. It's creepy. It's just not good.
– U.S. Sen. Ron Johnson, R-Oshkosh, during a telephone interview, responding to a constituent who was offended by transgender swimmer Lia Thomas. The Pennsylvania swimmer was the first transgender athlete to win an NCAA Division I title.
If it's a day that ends in "y," you can bet @SenRonJohnson will say something homophobic, racist, sexist, or all of the above.
– U.S. Rep. Mark Pocan, D-Town of Vermont, in a tweet responding to Johnson's comments.
The respect for our elections has plummeted because of that in many places, but it serves zero legal purpose, and — in my opinion — useful purpose, to be talking about doing something like decertification. That is pointless. What we need to be concentrating on is making the reforms that are necessary to correct the situation and that will have an effect.
– Attorney James Bopp in a Thursday hearing telling the Assembly Elections and Campaigns Committee decertifying the 2020 election results is pointless — though he said there were irregularities in the election. Bopp also said lawmakers could have certified their own electors in November, but now it is too late. Bopp has represented former Supreme Court Justice Michael Gableman during his 2020 election probe. Gableman has asked the Legislature to "take a hard look" at decertifying the results of the election.
Political Stock Report
-A collection of insider opinion-
(March 19 – 25, 2022)
Rising: Retirements, real estate revenue
Mixed: Bryan Steil
Falling: Brian Hagedorn, Michael Gableman
Rising
Retirements: The number of members leaving their seats to retire or run for another office has now eclipsed each of the last two cycles — and that's even without knowing what maps will be in place for the fall elections. Eighty-three year-old GOP Rep. Ken Skowronski announces his retirement the same day the U.S. Supreme Court overturns the maps that Wisconsin justices put in place just three weeks earlier. Skowronski is the 15th member of the Assembly to announce plans to retire or run for something else, with another six pending departures in the Senate. That exceeds the 20 in each of the last two cycles. And it's not just the new maps driving the departures. A decade ago, 18 members of the Legislature decided not to seek reelection or to run for something else after Republicans put in place new lines – the first time in three decades the Capitol drew a map rather than the courts. Beyond the maps, insiders chalk up the retirements to a combination of age, fatigue with the polarized political environment in the Capitol and the general feeling that it's just time to move on. Some also note this round of redistricting could still drive more retirements. Legal observers note the state Supreme Court has a series of options before it. If Gov. Tony Evers' maps survive in some fashion, it could mean pairs of GOP Reps. Barb Dittrich, of Oconomowoc, and Dan Knodl, of Germantown, as well as Chuck Wichgers, of Muskego, and Cody Horlacher, of Mukwonago. Insiders also note there are often late surprises. Meanwhile, if the court puts in place the maps that GOP lawmakers had proposed, it could save one retirement. Evers' map drew Sen. Dale Kooyenga, R-Brookfield, out of his district, and he's vowed he won't move just to run for reelection. But putting the GOP map in place would keep him in the 5th SD and make it a significantly less Dem seat than it was in the 2020 cycle.
Real estate revenue: The housing market has been red hot. And local governments have been reaping some benefits from the brisk sale of homes. A new report from the Wisconsin Policy Forum finds the value of homes and other properties sold last year increased at the fastest rate in the past generation. That analysis was based on a look at the fees that the state and local governments collect on the transfer of real estate properties. Altogether, they collected $132.6 million in the 12-month period that ended June 30, a 37 percent increase from the $96.8 million in the previous year. When adjusting for inflation, the revenues reached a level last seen in the housing boom of 2005-06. The fee is imposed on any real estate sale and equals $3 for every $1,000 of value. Collected by the county register of deeds, the money is split between the state's general fund, which gets 80 percent of the revenue, and the county, which gets the rest. The Wisconsin Policy Forum notes the state is projecting those revenues could hit an all-time high in the current fiscal year.
See the report.
Mixed
Bryan Steil: The headlines were about the U.S. Supreme Court overturning the decision that put in place Gov. Tony Evers' legislative lines. But the justices' decision to reject a challenge to his congressional lines is significant as well, insiders note. The court — without comment — rejects a request from the Republican members of Wisconsin's House delegation to overturn the congressional lines that Evers drew and the state's justices approved in a 4-3 ruling. The Republican lawmakers had argued the state court violated the Due Process Clause in how the map was picked and that the lines failed to equally split Wisconsinites into the state's eight congressional districts. After that plea falls on deaf ears, the GOP House members throw a legal Hail Mary, asking the state Supreme Court to overturn its previous ruling that put Evers' lines in place and allow Republicans to submit a new map that they argue would perform even better than the guv's on the standard the justices used to pick his proposal in the first place. Legal experts give the attempt long odds. If the U.S. Supreme Court doesn't have a problem with the map, it's hard to see Wisconsin's justices having a change of heart about the lines they just put in place a few weeks ago. It might end up annoying the state justices more than anything else, some add. That leaves Steil, now in his second term, in the toughest spot of the state's incumbents seeking reelection this fall. Evers' congressional map includes two solidly Dems seats and four districts where Republicans will be heavily favored. The two swing seats are the open 3rd CD in southwestern Wisconsin and Steil's 1st CD in the southeastern corner of the state. Under the maps the GOP House members proposed, Republicans would've had a 6-2 advantage with the 3rd CD having a slight GOP lean. Under the one the state Supreme Court put in place, the 1st only has a slight Republican lead. But with an election environment tilting against Dems and Steil with $1.3 million in the bank, knocking off the incumbent would be a challenge. Dem Ann Roe, a Janesville small business owner, got into the race before the district was a toss-up and had $45,690 in the bank to close 2021. That's not the kind of money needed to take on an incumbent, insiders note. There's still a window for Dems to either invest heavily in Roe's campaign or try finding someone else to run. Insiders suggest there would be a better opportunity to go after Steil in the 2024 presidential election year — if the lines remain in place. Even if the state Supreme Court keeps them as expected for 2022, Republicans could put their maps into place if they keep control of the Legislature and win the guv's office in November. 
Falling
Brian Hagedorn: The state Supreme Court justice — again — angered the conservative base in a high-profile case. And all he's got to show for it is a U.S. Supreme Court essentially ruling that he turned in a shoddy decision. Conservatives take a certain satisfaction in the U.S. Supreme Court's ruling overturning Hagedorn's majority opinion putting in place Gov. Tony Evers' legislative maps and sending the case back to the Wisconsin justices for additional review. In its ruling, the U.S. Supreme Court found its Wisconsin counterpart had failed to do the necessary analysis to justify seven majority Black Assembly districts rather than the current six. As embarrassing as some think that is for Hagedorn, they also point out he may get the last word yet. The U.S. Supreme Court gave the Wisconsin justices options as they take another swipe at the case. That includes taking further arguments on Evers' maps or picking from one of the other proposals that had been submitted to them. Whatever the decision, legal observers note a number of nuances in the options before the state court. Picking from one of the other maps already before the justices may sound like the easiest option, and some Republicans advocate for that, particularly since the GOP proposals for the Assembly and Senate fared second best on the core retention standard that the justices used in deciding which map to pick. Those maps, however, also dropped the number of majority Black districts in the Assembly to five. Picking that map would likely lead to another federal suit based on the Voting Rights Act. The Wisconsin court could stick with the Evers map and just do a detailed analysis to support why it believes seven majority Black districts in the Assembly are warranted, as Evers proposed. That could have two issues, legal observers note. One, Hagedorn and the court's three liberals agreed on the final result of the 4-3 ruling putting Evers' maps in place. But they didn't necessarily agree on the roadmap to getting there. Having them try to get on the same page with an analysis of the requirements to consider race in drawing districts could be tough. What's more, after being knocked around by the U.S. Supreme Court, legal observers expect the state justices will at a minimum take additional testimony on the Evers maps and decide a path forward. That could include, for example, keeping the guv's maps in place everywhere but Milwaukee, where all of the Voting Rights Act districts are located. The court could just move the lines on those seats after doing a thorough analysis. A federal court a decade ago did something similar, upholding the lines that Republicans drew, but requiring an adjustment between two Assembly seats to account for Hispanic representation. The court also could start from scratch and bring in a special master to propose a map for them to consider. But that could be time-consuming, and insiders expect the court will also try to act as quickly as possible. The window to circulate nomination papers opens April 15 and runs through June 1. That court could modify that timeline. But there's still the Aug. 9 primary to prepare for, and the longer it takes to get lines in place, the more it could cause headaches for the Elections Commission. Hagedorn has already lost a good section of the conservative base with his position on things like the guv's extended stay-at-home order and in high-profile election cases, though some have pointed out he could plausibly argue in many of those rulings that he was just following the law as he saw it. The rejection by the U.S. Supreme Court, however, and those justices chiding the ruling for doing an inadequate analysis doesn't help in that regard. Others note national observers are surprised by the U.S. Supreme Court's ruling. For one, it is another case that raises questions about whether the conservative majority is going to vastly rework the Voting Rights Act. Two, critics of the ruling note the U.S. Supreme Court has been inconsistent this year in applying a principle that is supposed to bar significant changes too close to an election.
Michael Gableman: The former justice suffers a one-two punch to his review of the 2020 election. Assembly Speaker Robin Vos — who signed off on the contract authorizing $676,000 in taxpayer money for the probe — says he may withdraw some of the subpoenas he signed for the former justice. And Gableman's own attorney says efforts to decertify the results of the last presidential election in Wisconsin serve "zero legal purpose" on the heels of the former justice suggesting lawmakers should take a "hard look" at doing just that. Vos, who has taken a series of hits over the Gableman probe, has had to sign off on each subpoena that Gableman issued in order to make it valid. In an interview with WSAU-AM, Vos raises concerns that those who receive subpoenas from the Legislature also get immunity from prosecution. Vos adds it "makes no sense" to give some immunity when they could be later prosecuted by a GOP attorney general. Pulling back those subpoenas, some note, would leave Gableman with little to do. Insiders also say it could help end the circus. Some of the subpoenas are at the heart of the various legal challenges that have questioned whether he has the power to compel people to provide depositions at his private office vs. in public before an Assembly committee. If those subpoenas go away, so do the lawsuits. Meanwhile, Gableman's suggestion that there's a path for lawmakers to overturn the 2020 election results caught some — including Vos — off guard and dominated the headlines the last time the former justice appeared before the Assembly Campaigns and Elections Committee. But Indiana attorney James Bopp, who is representing Gableman in one of the suits over his authority, tells the committee during its latest hearing that efforts to decertify the results of the last presidential election in Wisconsin serve "zero legal purpose." And he did it with Gableman in the audience. The former justice may claim that his effort in looking at the 2020 election isn't about overturning the results, but his call for lawmakers to at least consider doing just that grabbed a lot of public attention — including from former President Trump. That his own attorney told lawmakers their window to act had passed did Gableman no favors if he's hoping to build a case for lawmakers to explore that option, insiders say.
Speaker's office 'surprised' by Gableman including decertification in 2020 election report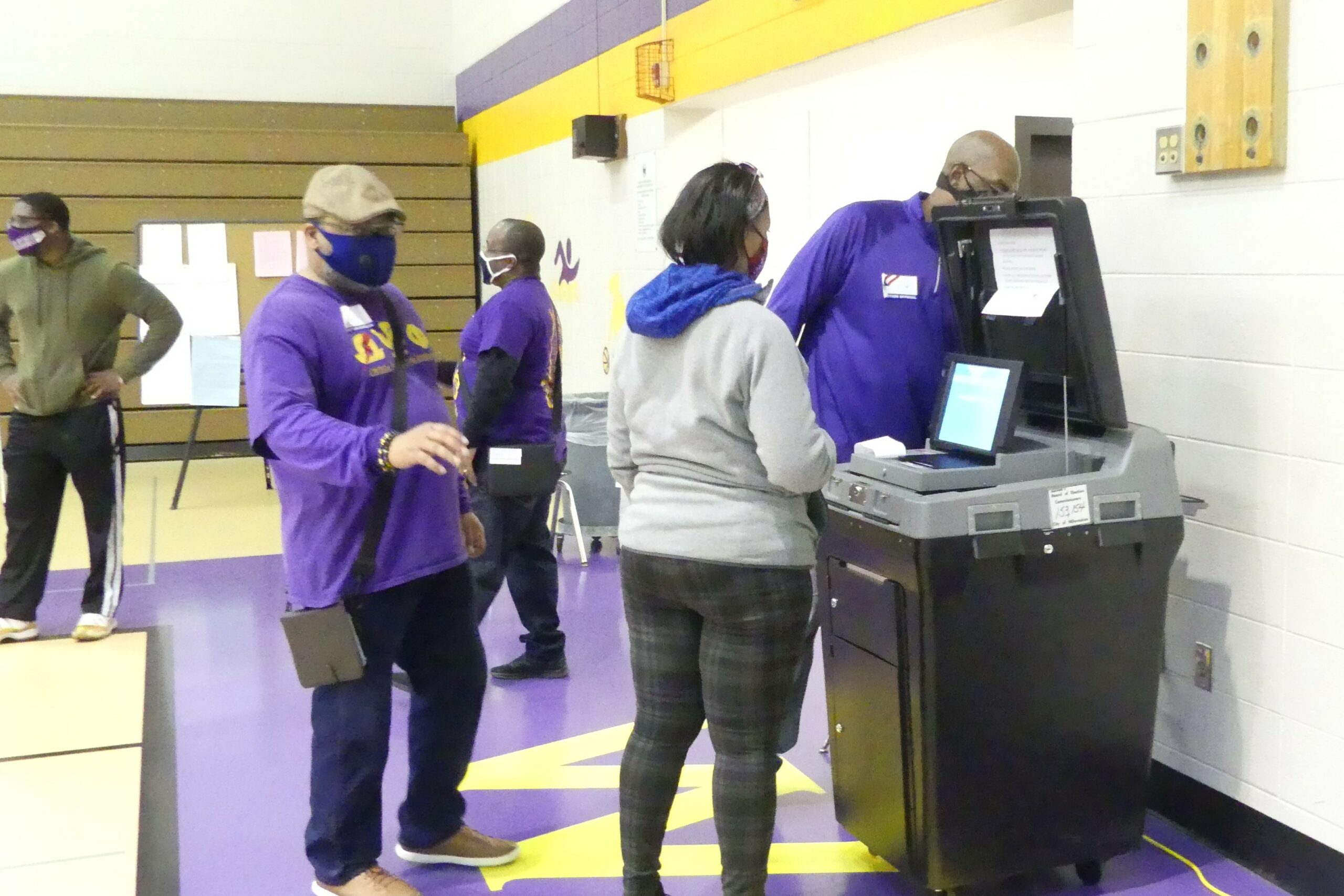 Former Justice Michael Gableman failed to notify Speaker Robin Vos that his latest report would lay out a process to decertify the 2020 election before he publicly suggested lawmakers should take a "hard look" at trying to overturn the results.
The draft report Gableman submitted to Vos, R-Rochester, the day before his March 1 appearance before the Assembly Campaigns and Elections Committee left out the section on decertification, according to a copy of the document obtained by WisPolitics.com through a records request.
And a Vos spokeswoman said Gableman didn't give the speaker or his office a heads up before releasing the report with a section on decertification, which numerous legal experts have said isn't possible under state or federal law. Vos found out about it after Gableman presented his report to the committee and reporters began tweeting about it.
Vos has signed the contract and the amendments allowing Gableman to spend $676,000 in taxpayer money on a review of the 2020 election.
"We were definitely surprised. The whole office was," said Vos spokeswoman Angela Joyce.
Gableman's office didn't return calls or emails this week seeking comment.
Meanwhile, Assembly Minority Leader Greta Neubauer, D-Racine, knocked Gableman's failure to inform Vos of his plans as another example that the investigation is a "farce."
"Vos is no longer in control of what Mr. Gableman is doing or investigating," Neubauer said. "He is continuing to waste taxpayer dollars on a sham investigation that is endorsing actions that are unconstitutional. This investigation continues to do a disservice to the people of Wisconsin and our democracy."
A side-by-side comparison of the draft Gableman gave Vos Feb. 28 and the report released March 1 shows the appendix on decertification was one of several significant changes.
Like the final document, the draft shared with Vos included a line during the first several pages that the purpose of the report was "not to challenge certification of the Presidential election" and another that "Wisconsin election officials' unlawful conduct in the 2020 Presidential election casts grave doubt on Wisconsin's 2020 Presidential election certification."
But the final report added a reference in that section while the document wasn't about challenging certification of the presidential election, the appendix would "sketch how that might be done."
The final version also noted, "Any decisions in that vein must be made by the elected representatives of the people, that is, the Wisconsin Legislature."
Some changes in the report were small. Gableman's investigation has focused on the private grants that largely flowed to five cities to help cover the costs of putting on an election during a pandemic. Those cities received a total of about $8.8 million out of $10.3 million distributed to Wisconsin election offices from the Center for Tech and Civic Life. The group that handed out the grants was backed in part by Facebook founder Mark Zuckerberg.  The draft report referred to the cities as the "Wisconsin 5" but the final report calls them the "Zuckerberg 5."
Gableman also added new sections to the report released publicly that provided an overview of his work to that point and an update on litigation that had been filed challenging his power to try to force public officials to provide depositions at his private office rather than in public before an Assembly committee. He also added accusations that the Elections Commission, Dem AG Josh Kaul and Dem Gov. Tony Evers were trying to hamper his efforts.
And Gableman added a section that warned Wisconsin officials accepting free legal services from the CEIR's Elections Officials Legal Defense Network would be breaking state law.
Gableman faced a complaint for accepting free legal services to defend himself in a separate ethics complaint over an ad he ran in his 2008 election to the state Supreme Court.
Leadership of Legislative Black Caucus in dispute after vote to name Drake chair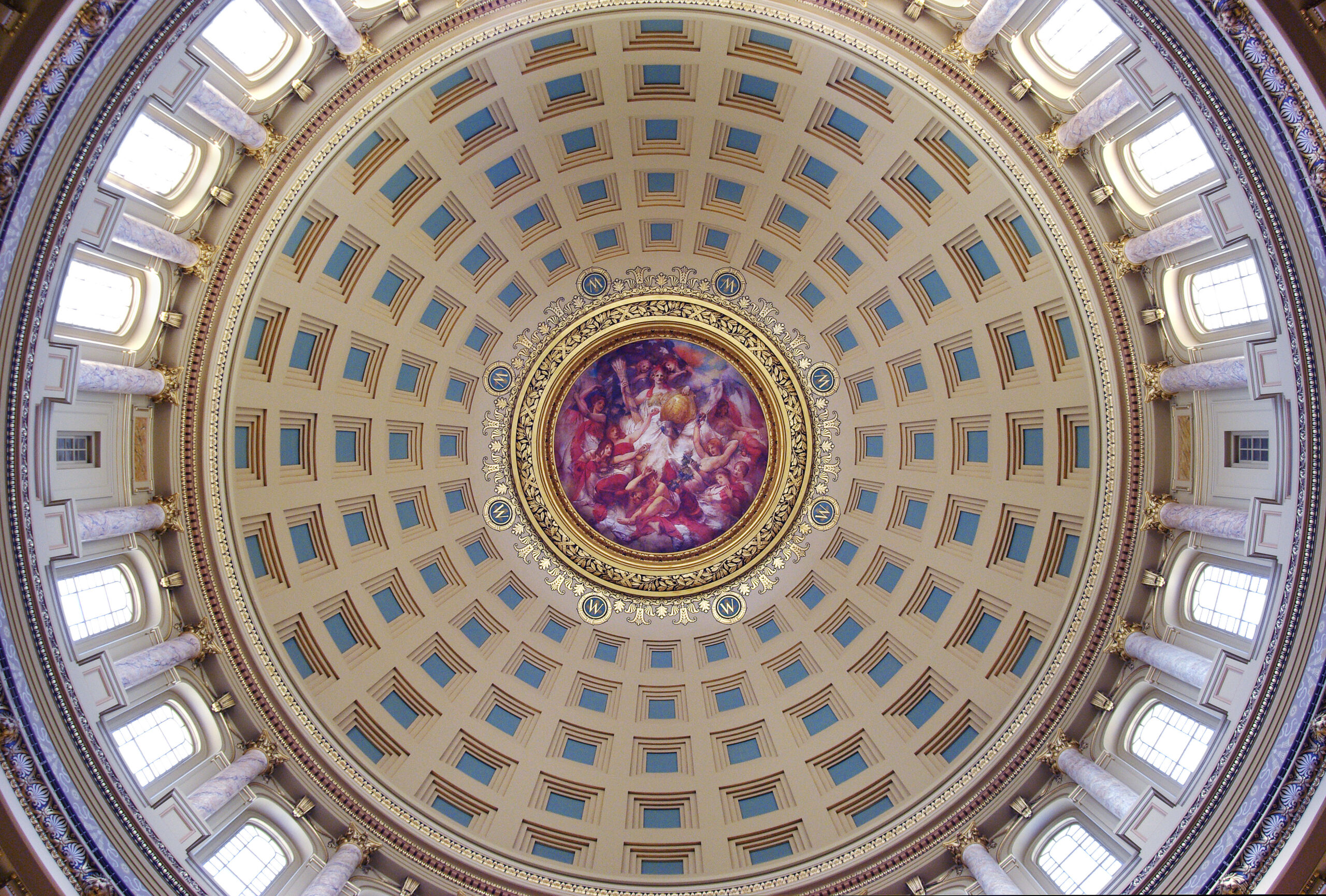 A rift has opened within the Legislative Black Caucus after members voted to remove Rep. Shelia Stubbs as chair only to see the Madison Dem question whether they followed proper procedure, according to records obtained by WisPolitics.com.
Stubbs, targeted by some of her colleagues for supporting a proposal from Gov. Tony Evers' People's Maps Commission, and Rep. Dora Drake, who began the session as the caucus vice-chair, separately told WisPolitics.com they are the legitimate leader of the organization.
And each claims they have a legal opinion to back them up.
Sen. LaTonya Johnson, a member of the caucus who opposed the move to depose Stubbs, sounded exasperated when asked who she believes leads the group of nine members.
"In my mind, the reality is who cares? I don't even think it matters," said the Milwaukee Dem, who like Stubbs supported the People's Maps Commission proposal during a floor vote this fall.
"The way the entire thing was handled, I think, put a black eye on the caucus. It caused a lot of dissension between the members. The majority of us are friends outside of the caucus. I suppose it will continue to be that way. But I think that all of the bickering and the fighting within the caucus walls, it definitely makes it harder for us to be able to put up a united front about what we want to see done for our community. That's sad. That's really sad."
The debate over the People's Maps Commission proposal split the caucus during the November floor period. In the Assembly, Stubbs and fellow Madison Dem Rep. Samba Baldeh, the only two caucus members from outside of the Milwaukee area, supported the commission maps with Johnson.
As Republicans pushed through their own proposal, GOP leadership put the People's Maps Commission on the floor to force Dems to go on the record over the lines. The commission was criticized on various fronts, including for producing a map that included fewer majority Black Assembly districts than the six that exist under the lines Republicans drew in 2011.
The commission map failed 22-11 in the Senate with Sen. Lena Taylor, D-Milwaukee, joining Republicans in voting it down. The Assembly then rejected it 77-21 with 21 Dems joining Republicans in opposition to the proposal. Several Black and Hispanic members slammed the maps during the floor debate, saying they would dilute minority representation in the Legislature.
According to emails obtained by WisPolitics.com under the open records law, the effort to oust Stubbs culminated six weeks later with the disputed meeting on Jan. 14. 
Drake, D-Milwaukee, emailed caucus members Jan. 13 that "several members" had asked for a meeting to remove Stubbs as chair and included an invitation to a Zoom call the following day.
Baldeh's office asked for a delay because he was returning from a trip to Gambia and wasn't likely to be able to make it. But Drake told members the meeting would proceed because enough of them would be present to form a quorum and those unable to attend could email their vote to her office.
On the same day that Stubbs reminded members of a previously planned caucus meeting she had scheduled, Drake was circulating a draft release to announce Stubbs had been removed as chair and she had been elevated to interim leader for the remainder of the 2021-22 session.
The draft stated that a majority of members had voted to remove Stubbs as chair and elevate Drake to interim leader, according to the records. But it wasn't released publicly after a majority of caucus members expressed issues with it. Baldeh wrote to his colleagues he had "serious concerns about how this process has taken place."
The draft release cited two reasons for removing Stubbs: 
"1. Black caucus confidentiality was broken
Based on actions taken during the year 2021, the majority of Black caucus members' stances were misrepresented"
The draft included a line, "This decision was not taken lightly. But as elected officials and members of the Black Caucus, we have a responsibility to ensure our leadership represents the best interests for Black constituents across the state of Wisconsin."
Instead of that draft going out, Drake released a statement Feb. 4 that focused on an event to kick off Black History Month. The release identified her as the Legislative Black Caucus chair, but didn't include any information on how she was elevated to the position.
Around the same time, a WisPolitics.com reporter was directed to Drake's office when trying to obtain a copy of a Black History Month resolution because Stubbs was no longer the chair. The news outlet then filed open records requests seeking records on the change because the caucus chair is typically a two-year appointment. 
In a phone interview, Stubbs said the accusation that she misrepresented caucus members' stances stemmed from her vote for the People's Maps Commission. Stubbs insisted she didn't break caucus confidentiality. Instead, she said Drake and now-Assistant Minority Leader Kalan Haywood, D-Milwaukee, called on her personal cell phone following the vote on the maps and "cussed me out" for her vote and she refused to allow that.
"They're not going to disrespect me," said Stubbs, who is in her second term in the Assembly while Drake is a freshman. "I'm entitled to voting for my district. I'm a supporter of Gov. Evers. They don't like Gov. Evers. What they don't like with Gov. Evers is their issue."
Drake declined to address Stubbs' statement, while Haywood hasn't returned calls seeking comment.
Amid questions about the Jan. 14 meeting, Drake first went to Richard Loeza at the Legislative Reference Bureau for an opinion on whether the caucus had followed proper procedure in voting to remove Stubbs. He wrote Drake's office the Legislative Black Caucus is a private organization and therefore the agency was unable to comment on its internal procedures.
Drake then obtained a legal opinion from the MWH Law Group in Milwaukee on Jan. 21 that concluded the group's bylaws require four members to call a special meeting and constitute a quorum. It also found the group didn't need to order an investigation before removing Stubbs as chair under Robert's Rules of Order. 
Drake, who told WisPolitics.com the law firm offered the opinion pro bono, shared the memo with caucus members Jan. 21 as she called a Jan. 24 meeting to prepare for Black History Month.
Later, Drake scheduled a Feb. 18 meeting of the caucus to discuss a Black History Month resolution and "strategy going forward." That prompted a response from Stubbs.
"What is the purpose of the meeting? Who are the members that are requesting this meeting," Stubbs wrote. "Also, it should be noted that you the Vice Chair of the WLBC and not the Chair. When did you become the Interim WLBC Chair? I am still the Chair, WLBC. Please for future communications, please list that title."
Taylor's chief of staff, Michelle Bryant, wrote on the email chain the "chair situation is confusing for the staff and needs to be resolved" because staffers were "caught in the middle of this and don't know who we should be responding to or taking direction from."
Taylor responded later that day to Stubbs' email and referred to Drake as the chair. She also wrote three of the nine members in the caucus had supported Stubbs in the effort to remove her, suggesting it was a 5-4 vote.
There are 10 Black members of the Legislature, the largest to ever serve in the body at one time, but Sen. Julian Bradley, R-Franklin, doesn't belong to the caucus. Drake deferred to Stubbs when asked for the minutes from the Jan. 14 meeting that detailed the vote, while Stubbs' office didn't immediately provide the vote.
"Former Chair Stubbs stood and shared misinformation during the press event, and now this. It's sad that she refuses to be professional and except (sic) reality, like all chairs before her and in other caucuses in the building," Taylor wrote.
Taylor's email didn't specify which press event she was referring to, and her office referred questions to Drake when asked for an interview.
While LRB declined to provide Drake with a formal legal opinion, Stubbs went to Leg Council with a series of questions as she sought answers on whether the vote to remove her was proper.
The agency's Brian Larson responded to a series of questions Stubbs posed on how the caucus bylaws interact with Robert's Rules of Order. Stubbs said her interpretation of Larson's guidance is that the vote was improper.
Stubbs' office continues to be authorized to maintain the caucus website, according to the Assembly Chief Clerk's office. The site continues to list her as chair. 
Drake declined to detail her concerns with Stubbs' leadership of the caucus, saying she wanted to focus on moving ahead. She hoped the caucus would meet again soon and said she believes it can be effective moving forward.
"I believe that it is possible because we were elected to serve our community," Drake said. "As elected officials, there is a point in time where we should be able to figure out what's best for our constituents and what we can come together on."
Republican Party fundraising thresholds for endorsement draw criticism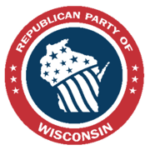 The state GOP endorsement process is drawing criticism from some of its candidates as just two GOP governor and four lieutenant guv hopefuls have so far met campaign finance thresholds needed to qualify for the party's endorsement.
Just two of the nine GOP candidates for governor have met the state party's fundraising benchmarks to be considered for its endorsement at the convention in May, according to a WisPolitics.com survey of the campaigns. And one of those candidates is labeling the process "cooked,'' comparing it to "insider trading.''
The state Republican Party convention will be held at the Madison Marriott West in Middleton May 20 – 22. 
Delegates from each county Republican Party will vote at the convention on who gets the state party endorsement. Candidates have to get at least 60 percent of those votes to receive the endorsement. 
Each county has their own number of delegates and each has their own process for how to choose which delegates vote at the convention. 
The fundraising threshold for gubernatorial candidates to be considered for endorsement requires at least $100,000 from 1,000 donors or more.
Former Lt. Gov. Rebecca Kleefisch told WisPolitics.com she easily eclipsed the thresholds, but declined to offer her thoughts on whether thresholds were the right move. 
Rep. Tim Ramthun told WisPolitics.com he broke the $100,000 barrier earlier this month from an estimated 1,800 – 2,000 donors to his guv campaign
The Campbellsport Republican added he feels the thresholds are wrong.
"I think it's a huge mistake," he said. "I'm going through the process to make them work for it and make them prove it. I may do it just so I don't make it easy for them. But I won't hold my breath because I think it's all insider trader things and they've already got this thing cooked."
Ramthun also said he plans to meet with the party as part of the endorsement interview process on Tuesday, but added it's "probably a waste of time because they have their candidate picked out."
Former Marine and U.S. Sen. candidate Kevin Nicholson last month said he is not seeking the GOP endorsement because he does not think the party should endorse any candidate. Nicholson said the endorsement process fractures the party ahead of the primary and has contributed to 11 Republican losses in the past 12 statewide general elections.
Another guv candidate, Robert Meyer, who ran unsuccessfully against former Gov. Scott Walker in the 2018 GOP primary, said he also doesn't like the thresholds.
"I think they're really dumb," he said.
Meyer added he has only raised $10 after announcing his candidacy early last month. 
He said he wants to see more moderate Republicans on the ballot, and he hasn't seen any come from the state GOP. 
Former police officer Adam Fischer also said he has not yet met the GOP thresholds, adding he was only notified about the thresholds a few weeks ago and that's not enough time.
"That doesn't give any average person time to raise $100,000 with 1,000 different donors," he said. "So I busted my butt, worked very hard and probably came to $20,000."
The party should not have any thresholds because elections shouldn't be focused on money, he said, adding he has already shared his thoughts with the state GOP.
"My message to the people is that voting should be about the people, not about the money," he said.
Entrepreneur James Firmani said he has not raised any money so far, and he feels the threshold is unfair. He said it may keep smaller candidates who could have original policy ideas out of the spotlight just because they don't have a strong financial foundation.
Other candidates include:
*Former U.S. Senate candidate John Schiess said he hasn't raised any money and he doesn't plan to. 
*17-year-old James Kellen has not submitted any campaign finance reports yet and did not return numerous requests for comment.
*Derrik Harrison of Hollandale said he did not make the threshold and declined to share how much he had raised. 
Four candidates meet the threshold for lieutenant guv
This year, 10 people are vying for the office of lieutenant governor. Four Republicans have met the benchmarks, the survey showed. But even some of the leading candidates likely to qualify are unhappy with the process.
Under state Republican Party rules, candidates for lieutenant governor must raise at least $50,000 from 300 donors in order to seek the GOP endorsement and speak at party events. Some candidates are criticizing the criteria, which they say is unfair to grassroots candidates.
Lieutenant guv candidate Ben Voelkel said he met both thresholds. The former aide to U.S. Sen. Ron Johnson, R-Oshkosh, had $70,080 in his warchest at the end of December after raising just over $116,000. 
Voelkel has also criticized the state party for setting benchmarks, which he called "fundamentally wrong."
"I just think that sends the totally wrong message to the grassroots of the party, especially at a time where there's already a sense out there — some stoking it more than others — a sense that it's rigged or the fix is in," Voelkel said.
"These are arbitrary numbers that I'm not sure where they came from. I really think we should be doing everything we can to let the grassroots have a say in who the candidates are," he said.
"There'll be people who are frustrated and confused as they see people campaigning for months who don't get a chance to speak at the convention, and then all of a sudden people they've never heard of are up on stage speaking at the convention." 
Sen. Pat Testin, R-Stevens Point, said he met the GOP standards for lieutenant guv candidates. Testin had $131,161 in the bank at the end of 2021 and has raised $203,654 since launching his campaign. Testin said he doesn't have a problem with the standards and that there should be some in place.
"I'm not going to complain about it," Testin said. "I'm going to go out there and do what I have to do."
Sen. Roger Roth, R-Appleton, said he will meet with the party next week to show his cash on hand. At the end of December, Roth had over $400,000 in his warchest rolled over from his state Senate account to his campaign for lieutenant guv. 
Roth told WisPolitics.com the party is free to conduct business as it sees fit, but in his opinion the endorsement process could create more division among Republicans.
"At a time when we're looking to unite and unify the party, it seems like going through the endorsement process is going to lead to more fracturing," Roth said.
Lancaster Mayor David Varnam said he did not meet the threshold but wanted to appeal the decision. Varnam told WisPolitics.com he raised about $24,000 and was short 65 donors. He said thresholds are a good idea, but the ones the party set are too high.
Kyle Yudes, a candidate for lieutenant governor based in Eau Claire, told WisPolitics.com he was shy of the threshold but wasn't attempting to qualify for the endorsement.
"I won't jump through their hoops," Yudes said.
Yudes said the state party knew he was a candidate at the end of October, but "didn't bother" letting candidates know about the criteria until mid-January. He said the rules are designed to put grassroots candidates like him at a disadvantage.
According to Cindy Werner's campaign finance reports, she has raised at least $1,005. Werner told WisPolitics.com she had $50,000 in pledges, which doesn't meet party standards. She said she will meet with the endorsement committee Tuesday. Werner said she will speak at the state convention regardless of whether she gets the state party endorsement, but the state party determines who speaks on stage at the convention. Under current rules, Werner would not be permitted to speak.
Werner ran unsuccessfully for the GOP nomination in the 4th CD in 2020.
Other candidates for lieutenant guv include: 
*Will Martin, a small business owner from Racine who served under GOP Govs. Tommy Thompson and Scott Walker. Martin said his campaign had exceeded state party thresholds but did not provide specific numbers. According to his last report, Martin raised at least $42,003. 
*Angela Kennedy, based in Milwaukee. She said she had just started her campaign and raised $2,300.
*David King, a Milwaukee pastor who has been a regular candidate for state office said he has not met the threshold and is not seeking the party endorsement because he says he's not "playing their politics."
*Jonathan Wichmann, a Franklin businessman who so far raised at least $66,290, according to his last report. His campaign did not immediately respond to a request for comment.
In other races:
*Both GOP AG candidates — Adam Jarchow and Eric Toney — reached the GOP threshold. In order to qualify for endorsement, candidates must raise at least $50,000 from 300 donors. Jarchow told WisPolitics.com he had raised $200,000. Toney's campaign would not tell WisPolitics.com how much it raised, but campaign finance reports show the campaign so far brought in at least $84,366.
*Rep. Amy Loudenbeck, R-Clinton, said she had reached the threshold for secretary of state — at least $10,000 and 100 donors. Loudenbeck said in December alone she raised over $60,000 with over 100 individual donors. Loudenbeck said she made reaching the thresholds a priority, and if others or "unwilling or unable" to do the same, they can't be considered at convention. "I'm not going to advocate to change the rules in the middle of the game," Loudenbeck said.
*Justin Schmidtka said he did not reach the threshold for secretary of state, which he says was set up to help the establishment — citing Loudenbeck as an example. Schmidtka told WisPolitics.com he thinks the policy disenfranchises grassroots candidates and politics should be more informed by the people — not a money game.
Political TV
(Check local listings for times in your area)
"UpFront" is a statewide commercial TV news magazine show airing Sundays around the state. This week's show, hosted by MATT SMITH, features interviews with RICK ESENBERG, president of the Wisconsin Institute for Law & Liberty, and SACHIN CHHEDA, director of the Fair Elections Project, about the U.S. Supreme Court ruling on Wisconsin's redistricting maps. The show also features interviews with  STEPHANIE HAUSER, executive director of the WIAA, and GREG MARCUS, president and CEO of The Marcus Corporation.
*See more about the program here.
*Also see a recap of the show online each Monday at WisPolitics.com 
"Rewind," a weekly show from WisconsinEye and WisPolitics.com, airs at 8 p.m. on Fridays and 10 a.m. on Sundays in addition to being available online. On this week's episode, CBS 58's EMILEE FANNON and Capitol Bureau Chief JESSIE OPOIEN discuss the latest in Wisconsin's redistricting battle, former Supreme Court Justice MICHAEL GABLEMAN's election investigation, Milwaukee's pitch to host the 2024 Republican National Convention and more. *Watch the show here.
Check out WisPolitics.com's Midday, which offers insights into the state's top political news.
*Listen to the podcasts here. 
"The Insiders" is a weekly WisOpinion.com web show featuring former Democratic Senate Majority Leader CHUCK CHVALA and former Republican Assembly Speaker SCOTT JENSEN. This week, the two offer different takes on the U.S. Supreme Court remanding Wisconsin's redistricting maps to the state Supreme Court.
*Watch the video or listen to the show here.
"In Focus: Wisconsin" airs Sundays at 9:30 a.m. on Spectrum News 1 on channel 1. This week's program with host PETE ZERVAKIS features a discussion on retail theft prevention efforts with Rep. RACHAEL CABRAL-GUEVARA; ADAM PLOTKIN, legislative liaison at Wisconsin Public Defender; and BILL SMITH, director of the National Federation of Independent Business in Wisconsin.
PBS Wisconsin's "Here and Now" airs at 7:30 p.m. Fridays. This week's program with anchor FREDERICA FREYBERG features interviews with U.S. Reps. MIKE GALLAGHER and RON KIND on the war in Ukraine. 
"Capital City Sunday" airs at 9 a.m. Sunday on WKOW-TV in Madison, WAOW-TV in Wausau, WXOW-TV in La Crosse and WQOW-TV in Eau Claire. This week's program with host A.J. BAYATPOUR features interviews with UW-Madison Election Law Professor ROB YABLON on the U.S. Supreme Court's Wisconsin redistricting decision, UW-Madison Public Defender Program Director JOHN GROSS on U.S. Supreme Court nominee KETANJI BROWN JACKSON, disability rights activists MARILEE ADAMSKI-SMITH and BARBARA BECKERT on absentee voting, and Gundersen Health Systems COO and Chief Nursing Officer HEATHER SCHIMMERS on COVID-19.
Week Ahead
Tuesday: The Wisconsin Technology Council holds a panel discussion on electric vehicles.
– 11:30 a.m.: Sheraton Hotel, Madison.
Wednesday: Committee on Natural Resources and Energy holds an informational hearing on the Wisconsin Agriculture Carbon/Energy/Water Initiative.
– 10 a.m.: 411 South, state Capitol.
Names in the News
Tune in Sunday evening for a debate between Milwaukee mayoral candidates CAVALIER JOHNSON and BOB DONOVAN at Marquette University broadcast by WTMJ-TV with support from WisPolitics.com and other partners. See the livestream at 6 p.m. Sunday:  https://www.tmj4.com/live 
See more on the Milwaukee mayoral race at WisPolitics.com.
The Milwaukee Press Club will hold its 2022 Gridiron Awards Dinner on May 6. The group will honor CNN Chief Congressional Correspondent MANU RAJU as the 2022 Sacred Cat Award honoree and former Wisconsin Governor and former President of the University of Wisconsin System TOMMY THOMPSON as the 2022 headliner. Winners of the 2021 Excellence in Wisconsin Journalism competition will be announced. The event begins at 5:30 p.m. at the Pfister Hotel in Milwaukee. Register here. 
GENE MUELLER has been inducted into the Milwaukee Press Club's Knights of the Golden Quill. This rare honor is awarded to journalists and members of allied fields for demonstrating exceptional civic leadership and selfless service. Mueller, a veteran Milwaukee broadcaster, is a past president of the Milwaukee Press Club. See a recent profile: www.jsonline.com/story/entertainment/television-radio/2022/02/24/gene-mueller-ready-his-exit-after-40-plus-years-milwaukee-radio/6875366001/
The Milwaukee County Democrats' 2022 Gala Awards Dinner is Sunday at 5 p.m. at the Italian Community Center. Among those to be recognized is Milwaukee County Clerk GEORGE CHRISTENSON, who is to receive the "Elected Official of the Year" award. Register here. 
Gov. TONY EVERS appointed ANTHONY COOPER and Rev. JOHN McVICKER to the Governor's Pardon Advisory Board. Cooper serves as the vice president of strategic partnership and reentry services at Nehemiah Center for Urban Leadership Development and received a pardon from Evers in January 2021. McVicker is the founding pastor of Christ the King Baptist Church in Milwaukee. Evers also announced that he has granted an additional 33 pardons.
Evers appointed ELMER MOORE JR. to serve as CEO and executive director of the Wisconsin Housing and Economic Development Authority. Moore currently works as the executive director of Scale Up Milwaukee for the Greater Milwaukee Committee.
The guv also appointed attorney ASHLEY MORSE to Branch 4 of the Rock County Circuit Court, making her Rock County's first woman of color to serve as a judge. Morse has worked at the state Public Defender's Office since 2010. She is a graduate of University of Illinois Urbana-Champaign and the University of Wisconsin Law School.
Evers announced he is seeking applicants for Branch 1 of the Portage County Circuit Court. See details here.
CORA BAGLEY MARRETT, professor emerita of sociology at UW-Madison, was appointed by President JOE BIDEN to serve as a member on the President's Committee on the National Medal of Science. She previously served as the deputy director of the National Science Foundation under President BARACK OBAMA and on the Commission on the Accident at Three Mile Island under President JIMMY CARTER.
Former Milwaukee County Sheriff DAVID CLARKE JR. will speak at the Republican Party of Dane County "Pints and Politics" event on Monday. A number of other party leaders and candidates will speak and give announcements and campaign updates. The event will take place from 5-8 p.m. at Red Mouse Bar and Grill in Cross Plains. See details here.
Endorsements: The following is a list of recent endorsements, based on emails received by WisPolitics.com:
U.S. Senate
SARAH GODLEWSKI: Eight current and former Wisconsin elected officials. See the full list here
TOM NELSON: Former Democratic presidential candidate MARIANNE WILLIAMSON
RON JOHNSON: Republican Jewish Coalition
3rd CD
DERRICK VAN ORDEN: Wisconsin Grocers Association Board of Directors, Republican Jewish Coalition
BRAD PFAFF: Wisconsin Grocers Association Board of Directors
REBECCA COOKE: Stevens Point Fire Fighters
Governor
REBECCA KLEEFISCH: Kenosha Professional Police Association Board
TONY EVERS: Wisconsin AFL-CIO 
Lt. Governor
JONATHAN WICHMANN: Stand for Health Freedom
Attorney General
ERIC TONEY: MGIC Investment Corporation Chairman CURT CULVER and Ameritel founder CRAIG LEIPOLD
Lobbyist Watch
Six changes were made to the lobbying registry in the past 10 days.
Follow this link for the complete list.