Quotes of the Week
Let's be real though, the symbolism isn't lost on me. And it shouldn't be lost on anybody in this room. This is an important moment in our city's history. So I hope that all the Black and Brown boys and girls wake up tomorrow, and when they get ready for school, they do so knowing that what we have shown here today, that no matter where you live, or how much or how little your parents make, and no matter the color of your skin, that in Milwaukee there's a place for you too.
– Milwaukee's new mayor, Cavalier Johnson, declaring victory as the city's first elected Black mayor. 
I thank all of you and wish the best for Milwaukee, and I wish we would've had a little better results. But it is what it is. There's one thing I've learned in politics. There's no participation trophies. You either win or you lose. Well, we took it on the chin tonight, but boy oh boy we're not down.
– Former Ald. Bob Donovan conceding victory to Johnson.
Racine is intentionally ignoring the law. Not liking the law doesn't make it okay. Hoping for a different Supreme Court ruling in a few months does not make it okay. The law is the law.
– Sen. Van Wanggaard, R-Racine, arguing the city of Racine broke the law on election day by allowing ballot harvesting. The city allowed voters to return other voters' absentee ballots on their behalf, contrary to a Waukesha judge's ruling that state law bars the practice.
While I do appreciate the Senator checking my website, I have long fought for EVERY citizen who is legally able to vote to have an opportunity to vote. This includes Americans with disabilities who may be unable to physically return their ballot. I refuse to be the obstacle that prevents Americans with disabilities from submitting their absentee ballots.
– Racine City Clerk Tara Coolidge arguing she would not stop allowing voters to return others' ballots because she wants to help voters with disabilities. She said the Waukesha Circuit Court ruling does not apply to Racine.
Political Stock Report
-A collection of insider opinion-
(March 26 — April 8, 2022)
Rising: Samantha Kerkman, Cavalier Johnson, Maria Lazar, GOP infrastructure
Mixed: Rachel Cabral-Guevara, GOP guv field
Falling: Eric Genrich, Josh Zepnick, Kelly Ruh
Rising
Samantha Kerkman: The longtime GOP state lawmaker wins the race for Kenosha County exec — and becomes a national talking point in the process. Coming out of the February primary, some in the Capitol weren't high on Kerkman's chances after she pulled 38 percent of the vote in the three-way primary, 6 points behind Dem Rebecca Matoska-Mentink, the county's clerk of Circuit Court. That left Kerman some ground to make up, and insiders credit the Salem Republican for sharpening her message to give it a more partisan tone in the officially non-partisan race. That helped fire up the GOP base in a county that Republicans think is fertile territory after the violent protests that followed the police shooting of Jacob Blake in 2020. Matoska-Mentink had the endorsement of both outgoing County Exec Jim Kreuser, a former Dem state lawmaker, and Sheriff David Beth, a big Trump supporter. But endorsements only matter if you do something with them. Insiders analyze the contest as a race between a politician who has won Assembly races over the past two decades and a technocrat who maybe had better skills to do the job but didn't execute a good game plan to win the post. Some also give the local GOP props for being better organized in turning out voters in a year without a statewide spring race. Republicans immediately seized on Kerkman's win as a sign of what's to come, touting her as the first GOP county exec in Kenosha history. Others, however, pump the brakes. No. 1, April elections aren't great predictors of November results. The electorate for a spring election is typically, whiter, older and more conservative than those who turn out in November. Kenosha was once solid Dem territory, but it has been trending purple for years and has been known to swing back and forth in statewide races, so it's not a big shock for a Republican to win there, analysts note. While Donald Trump was the first GOP presidential candidate to win the county since Richard Nixon — taking it in both 2016 and 2020 — former Gov. Scott Walker won it in 2010 and 2014. Plus, Kerkman's predecessors – such as Kreuser – had reputations as business-friendly Dems. That doesn't stop some from looking at Kerkman's victory as a bragging point. Republicans believe Gov. Tony Evers is vulnerable in the southeastern Wisconsin county on the protests and crime, and Kerkman told WisPolitics.com she believes voters liked her law-and-order message and the experience she brings after two decades in Madison. So some Republicans argue Kerkman's win is just one more sign that Evers is in trouble there. But others point out Lori Kornblum, Evers' appointee to the 2nd District Court of Appeals, also won Kenosha County even as she lost her bid to retain the seat to conservative challenger Maria Lazar. The Waukesha County judge and her backers made Evers' appointment of Kornblum a central talking point. If the Evers and Dem brand were truly in free fall, some say, wouldn't Kornblum have lost Kenosha County? With Kerkman's victory, she'll have 60 days after she's sworn in April 19 to resign her seat, thanks to a GOP-authored law that bars lawmakers from serving in the Legislature while working as county exec. She will become the 16th member of the Assembly to resign, announce plans to retire or seek another office. With the six pending departures in the Senate, the turnover exceeds each of the last two cycles, and insiders are still watching for additional departures in this redistricting year.   
See the list of those leaving the Legislature here.
Cavalier Johnson: He becomes the first elected Black mayor in Milwaukee's 176-year history and the first millennial to lead the state's largest city. And once the accolades for that victory start to fade, he's got a whole host of issues on his plate. Johnson's election seemed like a foregone conclusion heading into Tuesday. It's a heavily Dem city that already rejected former Ald. Bob Donovan for mayor once as the conservative took just 30 percent of the vote in his challenge of Tom Barrett in 2016. Add in the significant financial edge that Johnson had, and many only wondered what the margin of victory would be. In the end, Johnson takes more than 71 percent of the vote in a low-turnout election. Some Johnson supporters are quick to note his winning margin was better than all but one of Barrett's races. Still, Barrett ran in much higher turnout elections that coincided with presidential primaries. Beyond the mayor's race, there wasn't a whole lot to drive Milwaukee voters to the polls. Even though various Republicans endorsed Donovan as part of their call for law-and-order, it didn't appear to gin up any real enthusiasm among those living in the city. Fresh off his victory, one of the first things Johnson does is place calls to Senate Majority Leader Devin LeMahieu, R-Oostburg, and Assembly Speaker Robin Vos, R-Rochester. It's no mystery why, insiders say. The city could use some help. Having run against Scott Walker twice, Barrett had an uneasy relationship with GOP legislative leaders. So he had few allies as he called for more resources to aid the city. Still, insiders aren't sure that having someone different making the ask will have that much of an impact on the result. Johnson's first appeal may be for more shared revenue. Local officials have complained for years that state aid has been flat, and League of Wisconsin Municipalities Executive Director Jerry Deschane proclaimed the state system for funding local government is "in need of serious repair" after several referendums passed to fund police and emergency services through tax levy increases. Maybe Milwaukee officials can build a coalition with other municipalities to pressure lawmakers to direct more aid their way, especially with the state sitting on a projected $3.8 billion surplus. But Republican lawmakers have made clear their priority is to put that money toward a tax cut package in the next session. Milwaukee officials have also for years called on the Legislature to give them an avenue to generate more revenue through a local sales or income tax. But Republicans have been loath to raise taxes, period. And the city is facing a budget squeeze with the looming pension time bomb. The city's annual contribution to cover pension costs could climb to around $140 million starting in 2023, double what it is now. That could lead to layoffs and cuts in services. So Johnson's time to bask in the glow of his win could be short with those issues looming and the necessity to run for a full term in 2024. Insiders also note the generational change in Milwaukee leadership over the past year and the rise of Black leaders. The new mayor, county exec, county board chair and sheriff are all Black, a first for the area.
Maria Lazar: Gov. Tony Evers' appointees to Wisconsin's 2nd District Court of Appeals are now 0-for-2. A year after Shelley Grogan beat Jeff Davis, Lazar defeats Lori Kornblum by a similar margin to give conservatives a majority on the Waukesha-based appeals court. Like Grogan did a year ago with Davis, Lazar and her allies make Evers' appointment of Kornblum a central theme in the campaign, calling her the guv's "hand picked" liberal. To insiders, it's no mystery why. The district has a heavy GOP tilt, and it's politics 101 to make clear to voters if a candidate's politics or background doesn't match with a majority of those casting votes. Lazar and her backers also made an issue of Kornblum working under Milwaukee County DA John Chisholm in the wake of the Waukesha Christmas parade tragedy. But Kornblum put up a fight. She outraised Lazar largely thanks to personal money that she put into the campaign. Independent groups helped close the financial edge, with two conservative groups dropping six-figure TV buys. Meanwhile, Kornblum ran an ad knocking Lazar for sentencing a convicted rapist to 11 months in jail instead of prosecutors' recommended seven years in prison. In a district where the law-and-order message plays well, it was an effective spot, insiders note. While conservatives hail Lazar's victory, insiders note the Waukesha County judge's margin of victory was smaller than Grogan's in last year's race even though it looks like a much better environment for Republicans. With any appeals court judge, one of the first things insiders assess is whether they are a legitimate candidate for the state Supreme Court. While some have mentioned Lazar's name for past races, many believe if conservatives would back anyone from the 2nd District for the high court, it would be Grogan, who ran a more aggressive campaign message-wise and was a better fundraiser. Insiders also note it's unlikely progressives will have another Supreme Court candidate emerge from the 2nd District — and it may be a matter of time before they're locked out of the bench, period, barring future gubernatorial appointments. Then-Dem Gov. Jim Doyle appointed Lisa Neubauer to the 2nd District Court of Appeals in 2007, and she kept the seat by running a tough-on-crime retention campaign. A dozen years later, she lost a bid for the state Supreme Court in a race that rallied conservatives around Brian Hagedorn — and made Neubauer a target for her 2020 reelection bid to the appeals court. But the combination of supercharged Dem turnout — thanks to the presidential primary — and a weak opponent helped Neubauer secure another six-year term on the court. Dems believe Neubauer could be the last left-of-center candidate to win a race for the district, so long as it continues its current makeup.
GOP infrastructure: Victory has a hundred fathers. So you'll have to excuse local, state and national Republicans if they crow a little bit about the results in the spring elections. But insiders note April elections don't always predict fall results and say the real test will be November, when the stakes will be much higher. Republicans, though, take some time to celebrate wins in places like Portage County, where a GOP county exec hadn't been elected since 2006, and La Crosse County, where Republicans made significant gains on the county board. Conservatives also talk up their victories in various school board races, with some seeing issues such as critical race theory as a driver of those results. Others look at the results and see CRT as more of a mixed bag. It motivated voters who were receptive to being fired up by the issue, but it didn't move swing voters or moderate Dems. And Dems can point to their own series of victories in pushing back against some of the more passionate voices over CRT. One of the realities of Tuesday's results is it's easier to have your ground game come together when the intensity is on your side, and the GOP base is more fired up right now. The question is just how well the GOP infrastructure can take advantage of that come fall. At the local level, the Waukesha County GOP trotted out what it called WisRed to help identify conservative candidates in non-partisan local races and make sure Republicans knew who those candidates were. The state and national parties worked together on providing staff on the ground, tools to help those doing doors and other infrastructure that served as a dry run for fall. Insiders note it's not like Dems forgot how to run campaigns or reach their voters. But when you're trying to manufacture enthusiasm rather than captivating it, turnout is a tougher task. Some Dems also grumble the party has been so good at fundraising that it may have lost some of its need to be nimble and resourceful. And with a spring electorate that tends to be older, whiter and more conservative, sometimes it can be a good idea to be more subtle with your backing of local candidates in non-partisan races rather than putting a flashing blue "D" next to their names. Others, though, argue the real issue was with the candidates who didn't take the party's help until after they saw GOP mailers hitting their mailboxes. Those who engaged throughout the process rather than waiting until it was too late fared much better, they argue. To some, the ramping up of involvement by the political parties underscores that the spring races are non-partisan in name only. The smarter play is to engage your base early and try to turn them out. Dems and their allies have outworked Republicans in spring elections the last couple of cycles, making inroads on various local government bodies. This spring election was one of the first times in recent years Republicans got engaged and saw a payoff.
Mixed
Rachael Cabral-Guevara: It's rare to see a primary for an open Senate seat crowd and then clear so quickly. But the freshman state rep is the last Republican standing for the open 19th SD in the Fox Valley. Insiders just wonder whether she'll be the strongest candidate for the swingy seat in a tough environment. State Sen. Roger Roth, R-Appleton, opened up the seat by getting into the race for lieutenant governor. Quickly, Tony Phillips, a former cancer physician and president of the Fox Valley Hematology and Oncology in Appleton and Neenah, and Nate Gustafson, an Epic Analyst at NOVO Health Technology Group, announced their plans to run as Republicans. Meanwhile, Cabral-Guevara and state Rep. Dave Murphy, R-Greenville, said they'd consider a bid. Within hours of Cabral-Guevara formally announcing her run in mid-March, Gustafson switched to her 55th Assembly seat, which covers parts of Appleton and Neenah. Not long after, Murphy decided against a run. And then Phillips dropped his bid within weeks of his formal announcement. Insiders say it's easy to see how the dominoes fell so quickly. Once Cabral-Guevara's Assembly seat opened up, that looked more attractive to Gustafson than a crowded Senate primary. Few believed Murphy and Cabral-Guevara would run against each other, and Murphy told WisPoltics.com that he didn't get as much encouragement from the GOP Senate leadership for a bid as he had hoped. Meanwhile, insiders believe Phillips was turned off by the taste he got of the GOP base during his brief foray into the race. Philips has the kind of profile that was once seen as ideal for a swing seat like this one. But with a portion of the base obsessed with "stop the steal," he likely decided this wasn't the environment he wanted to be in. While Cabral-Guevara has the GOP field to herself for now, the Dems have two potentially strong contenders for the seat. Dem Mark Scheffler, a financial adviser in Appleton, filed to run even before Roth decided to jump into the lt. gov. race, while Appleton Ald. Kristin Alfheim, a business owner, joins the field. Even so, everyone is still waiting for the state Supreme Court to decide what lines will be in place this fall. The justices have been awfully quiet since the U.S. Supreme Court overturned their 4-3 ruling putting in place of the lines that Dem Gov. Tony Evers drew. While that leaves a lot of uncertainty across the state, insiders note it's hard to draw the 19th as anything other than a swing district with maybe a slight GOP lean. At this point, the environment would seem to give an advantage to any Republican on the ballot, and that would likely help Cabral-Guevara. It's also typically a no-brainer for Senate leadership to recruit a sitting member of the Assembly to run for an open Senate seat because they start with decent name ID in one-third of the district. But Cabral-Guevara is only a freshman, and she won the Assembly seat during a pandemic. There's been less time — and opportunity — for her to burn in an image with voters, insiders say. What's more, she had just $4,583 in her campaign account at the end of December. Between Senate Republicans and outside groups, the resources will inevitably be there for the GOP nominee in this key district. Still, it'd be nice if she had a little more in the bank, insiders say. Someone more moderate than Cabral-Guevara could possibly have an easier time this fall, but a good Republican environment could give her a boost if she's the nominee. The question for some is whether she'd be a strong enough candidate to win the seat if it was a headwind blowing for Republicans rather than a tailwind.
GOP guv field: Candidates for statewide office can begin circulating nomination papers in a week. The question is whether the Republican field is already set or if there's going to be a late entrant or two. Since leaving the guv's office in 2001, Tommy Thompson has regularly flirted with another bid only to decide against pulling the trigger. So when he started talking about the possibility of another run after leaving the UW System president's job, some chalked it up to Tommy being Tommy. His trip to Florida to meet with former President Trump, though, forced some insiders to take the talk a little more seriously, especially since he was accompanied by Beloit billionaire and mega GOP donor Diane Hendricks. There is a desire among some GOP donors to get away from the "stop the steal" crowd and for a return to normalcy. Thompson would fit that mold of more a statesman than a firebrand, some say. But the party's base is dramatically different than the one in 1986 as he won the GOP nomination for guv and even in 2012 as he won the U.S. Senate nomination. While Thompson may have the itch to run again, insiders say some of those around him are much more cautious about a possible bid. Part of it is they want to protect his legacy. Thompson is coming off a high with his run as System president and was almost universally praised for the job that he did. It should be the fitting end to a long career in public service. Another run for guv risks the final public view of Thompson being a bruising loss — like that Senate bid a decade ago — rather than going out on a high note. Meanwhile, some are continuing to watch wealthy businessmen Eric Hovde and Tim Michels to see if they'll launch a bid. Hovde had gone so far as to start interviewing possible staffers as he weighed a bid. But talk of him getting in has cooled, while chatter about Michels has picked up. Both got a taste of running for public office with bids for U.S. Senate, Michels as the GOP nominee who lost to Dem Russ Feingold in 2004 and Hovde as a GOP contender who came up short against Thompson in that 2012 primary. They can both write a personal check to get a campaign off the ground this late in the cycle. And each has regularly been mentioned as a possible candidate for statewide office anytime there's been an opening since that loss. Some GOP insiders believe it's more likely than not that at least one of the three gets into the race. Others will believe it when they see it. All three have teased possible runs only to opt against bids in the end. The clock is ticking and before long it will be too late for chatter and time to put a campaign team on the ground to start collecting those signatures. To some, the constant chatter about alternatives to Rebecca Kleefisch underscores the doubts some have about the former lieutenant governor. Critics will cite any number of reasons they believe Kleefisch either can't beat Dem Gov. Tony Evers or wouldn't be a good chief executive if she did. Like any candidate, she has her flaws, and her government resume doesn't have a whole lot outside of her eight years working with former Gov. Scott Walker. There are those who believe Kleefisch is underestimated for any number of reasons, maybe even because of her gender. Some also note there has regularly been a segment of the GOP chattering class that has yearned for an alternative anytime they've had a shot at an open seat. Some questioned whether Walker was up for the task ahead of his 2010 run only for him to become one of the most transformative figures in Wisconsin politics. Along with the prospect of another candidate jumping into the race, insiders are watching to see whether those already there can make some noise. A super PAC supporting Kevin Nicholson puts out a poll suggesting the businessman and former Marine has closed the gap with Kleefisch. Fight for Wisconsin polled before and after a nearly $1 million TV buy that called Nicholson a "doer." The PAC says before the ad, Kleefisch led Nicholson 59-8 among likely GOP primary voters with Hovde at 3. The latest poll had Kleefisch at 42, Nicholson at 29 and Hovde at 4. While Nicholson backers trumpet the news, others are skeptical. Dem U.S. Senate candidate Alex Lasry released his own poll that showed he'd moved the needle in the primary against Lt. Gov. Mandela Barnes. But that was after more than $3 million spent on TV over several months. Some aren't sure that Fight for Wisconsin's ad traffic was heavy enough to cause that kind of movement. Nicholson has proven to have deep-pocketed backers before — see Illinois businessman Dick Uihlein and the 2018 GOP U.S. Senate primary — and the ad buy is a sign that his supporters are willing to spend to give him a boost.
Falling
Eric Genrich: The results of the spring election just made life a whole lot more complicated for the Green Bay mayor. Opponents are trying to recall the former Dem lawmaker, and the spotlight on the city is only going to intensify ahead of the November election. It all could lead into a difficult reelect for him in a year, insiders say.  Genrich has become a lightning rod for conservatives, particularly those in the "stop the steal" camp over how the 2020 election was handled. And it became a central theme in Common Council races for the conservative groups that weighed in through ads and mailers. The election produced five new council members, including Melinda Eck, who helped promote "stop the steal" rallies. As conservatives tally up their wins from Tuesday, some argue they "flipped" control of the Green Bay Common Council. But veterans of city politics warn the dynamic in Green Bay has often been driven more by personality than partisanship. However the newly configured council lines up, it's going to give Genrich critics a platform, particularly to air grievances over election administration. Meanwhile, opponents formally kick off their drive to collect more than 9,700 signatures by May 30 to trigger a recall. Those efforts are often harder than backers realize, insiders note, and some are skeptical that Genrich's opponents will pull it off. David Vanderleest, one of the organizers, has experience with recalls, losing a 2011 effort to beat then-Sen. Dave Hansen, D-Green Bay, with just 33 percent of the vote. Critics also say he has extensive experience with the legal system — including financial issues, building code violations and a misdemeanor disorderly conduct conviction stemming from a domestic dispute. Those issues, which came up during the ill-fated 2011 recall election, add to skepticism among Capitol insiders that the effort to collect the needed signatures will be successful. Insiders note a bigger threat to Genrich could be how the November elections go. At the outset of the COVID-19 pandemic and amid a shortage of workers, the city went down to just two polling locations in the April 2020 election, resulting in long lines and a string of criticism for Genrich. With the issues of the November 2020 election still fresh on the minds of critics, the city clerk improperly noticed when the counting of ballots would begin for the February 2022 primary. So any more issues this fall could just add fuel to the fire for the April 2023 election, insiders note. The city has been trending Dem. But with the enthusiasm among some Republicans — some of it based on misinformation about the November 2020 election — there could be a real threat to Genrich's reelection chances, insiders say.
Josh Zepnick: The comeback few — if any — Dems wanted to see is over. The former Dem state lawmaker — who lost a primary in 2020 after he was accused of drunkenly kissing two women without their consent — decides against seeking a recount in his narrow loss for a seat on the Milwaukee County board. According to unofficial returns, Zepnick came up 17 votes short of Juan Miguel Martinez. With turnout in the district so low — just over 3,540 votes were cast — Zepnick would've had to pick up the tab for a recount, costing an estimated $5,200. Insiders have long noted that recounts typically involve just running the ballots back through a machine. Unless the canvass finds ballots that were missed during the first tally, recounts rarely produce a different result, and that's a lot of money to spend only to find out you lost twice. That the race was so close considering Zepnick's past is mind-boggling for some. But insiders note Martinez is a self-described socialist who referred to a police officer as a "pig" in a Facebook post. Zepnick chalked up his transgressions while in the Assembly to his drinking and says he has cleaned up. It just appears that his political career is over, insiders say.   
Kelly Ruh: The "fake elector" loses her seat on the De Pere Common Council to an opponent who promised to "not to use my position to influence any national elections or support conspiracies." Local elections are often driven by a host of factors, including personality. So some are cautious about pinning Ruh's loss too much on her decision to be one of the Trump electors in Wisconsin who signed paperwork to cast their votes for the former president as part of a strategy to keep his options open in case his legal challenges overturned Joe Biden's Wisconsin victory. That move also got her subpoenaed by the House committee investigating the Jan. 6, 2021, violent protest at the U.S. Capitol. The "stop the steal" wing of the GOP has been quite vocal since Trump's 2020 defeat, so insiders take note of Ruh's loss and Waukesha Mayor Shawn Reilly's win. Reilly, a two-term incumbent, left the GOP shortly after the violent protest. Still, he nearly doubled up his opponent for what he expects will be his last term as mayor.
Evers hits record 98 vetoes for a legislative session as he acts on 78 bills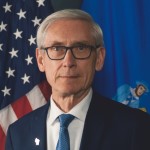 Gov. Tony Evers today signed 35 bills into law and vetoed 43 GOP measures relating to crime, elections, education, COVID-19 and guns — bringing him to a record session total of 98 vetoes.
That number tops the previous modern-day record for a legislative session by Dem Gov. John Reynolds. In the 1963-64 session, Reynolds, facing a GOP Legislature, vetoed 72 bills. That was the most since 1931, according to the Legislative Reference Bureau.
Evers signed into law SB 520, which spends $42 million on a replacement juvenile prison in Milwaukee County for Lincoln Hills. With local controversy over where to build the new prison, the law requires local officials to sign off on site plans for the new facility before construction begins. 
Lincoln Hills was mandated to close last year after former Gov. Scott Walker signed Act 185, which included a provision to close the troubled youth prison Jan. 2021. Evers in 2019 extended that deadline to July 1, 2021.
Bill author Rep. Calvin Callahan, R-Tomahawk, who lives near the existing juvenile prison, in a press release praised its passage as closing the 500+ capacity facility has been one of his top priorities.
"Today, I'm proud to see that Gov. Evers has signed SB 520 into law and we can finally move forward with the closure of Lincoln Hills/Copper Lake and repurposing it into an adult facility, and making it a safer environment for the employees within," he said. 
Another bill Evers approved prohibits certain violent felons in prison from qualifying for early release or extended supervision. The law also prohibits certain violent felons on probation from being discharged early from probation. 
Gun legislation
The Dem guv vetoed a series of gun-related bills that would have given reciprocity to all out-of-state concealed firearm permit holders to carry in Wisconsin. Another concealed carry bill would have allowed permit holders to carry concealed firearms inside churches. 
The third gun-related bill Evers vetoed would have allowed concealed carry permit holders to carry concealed firearms while in school parking lots. 
COVID-19 bills
Among COVID-19-related legislation Evers vetoed was a bill that would have taken away his power to declare businesses as "essential" or "nonessential" in emergencies. Under the bill, any emergency order would have to apply to all businesses equally. 
He also vetoed a bill that would have required employers to accept proof of natural immunity against COVID-19 instead of proof of vaccination. 
Another bill the guv vetoed, AB 995, would have prohibited school board or school district employees from requiring students to wear face coverings in schools. 
Sen. Chris Kapenga, who authored the Senate version of the bill, slammed Evers for the veto, saying he was disappointed in the guv's "lack of leadership."
"If Governor Evers truly cared about our children, he would have signed this bill into law to give parents the right to opt their child out of wearing a mask, and ensure that in-person instruction is always an option," the Delafield Republican said in a statement.
Crime legislation
Evers' veto pen also nixed a series of crime-related bills that would have increased penalties for those who graffiti or otherwise damage government owned monuments and other property, among other things.
Other vetoed crime bills would have banned municipalities from outlawing police no-knock search warrants and added a five-year penalty on top of court-ordered penalties for prisoners found guilty of battery of a correctional employee.
Another would have mandated a 180-day minimum sentence for those found guilty of their third retail theft offense within five years. 
UW System bills
The guv also shot down bills regulating the UW System, including one that would have eliminated certain campus administrators' immunity for "violations of individual expressive rights." 
In his veto message, Evers said he objected to what he called "yet another attempt by this Legislature to politicize our campuses and higher education institutions." 
Sen. Roger Roth, who authored the Senate version of the bill, on Twitter called the veto "sad but unsurprising." Roth criticized the guv for voting against the UW System Board of Regents' "Commitment to Academic Freedom and Freedom of Expression" policy when he served on the board. 
"Governor Evers was not committed to protecting the rights of students and faculty then and he is not committed now," Roth said.
The guv also shot down a bill put that would have required UW System institutions to accept courses on the U.S. Constitution or Bill of Rights instead of diversity or ethnic studies courses to fill general education requirements. 
Another bill would have required UW System institutions to use only "objective admissions criteria" in accepting undergraduate students and require institutions to publish that criteria online. Evers expressed several concerns about the bill, including the possibility that it could negatively affect "non-traditional students" like service members or veterans.
Election bills
The guv also vetoed a series of GOP election bills that Dems had criticized, saying they would make it harder for Wisconsinites to vote.
One of the bills would have revamped the indefinitely confined voter statute, which allows those confined due to age, illness or infirmary to receive an absentee ballot automatically for every election without providing proof of identification to cast their votes. 
The bill would have changed who is eligible to claim the status to those who are indefinitely confined and can't travel independently without significant burden, drop age as a criterion for eligibility and make changes to the process to apply for the status.
Evers said the bill would have made it more difficult for elderly, disabled or "otherwise homebound" voters to vote absentee "while doing little to improve the security of elections." 
Bill author Sen. Kathy Bernier said she was disappointed Evers had vetoed the bill and questioned whether the guv had actually read it and another one of her bills Evers vetoed today. 
The Chippewa Falls Republican said the bill would have cleared up confusion about the indefinitely confined voter policy.
"I worked closely with the disability community to craft language that clarified and tightened the use of the exemption while ensuring it worked well for those who truly needed it, Bernier said in a statement. "Unfortunately, Gov. Evers again chose partisanship over good policy and vetoed this legislation."
Another bill would have banned the use of private resources for election administration and prohibited clerks from addressing missing or incorrect information on absentee ballot envelopes.
A series of bills the guv vetoed would have added legislative oversight of the Wisconsin Elections Commission, including one that would have required the commission to submit to the Joint Committee for Review of Administrative rules all guidance documents sent to clerks on a weekly basis.
Evers said the right to vote "should not be subject to the whim of politicians who do not like the outcome of an election." 
"I have and will object to each and every effort by this Legislature and its members to undermine our democracy, to erode confidence in our elections, and to demean and harass dedicated clerks, election administrators, and poll workers," Evers said.
Potential candidates mulling bids, laying groundwork for 2023 Supreme Court race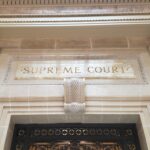 Former conservative Justice Daniel Kelly is still seriously considering another run for the state Supreme Court. 
But liberal Appeals Court Judge Rachel Graham is out.
Meanwhile, other progressives are looking at their options for the 2023 race, when control of the court will be up for grabs for the first time since conservatives took a full majority in 2008.
Though some are still doing deep dives into Tuesday's results, others are already beginning to lay the groundwork for the 2023 state Supreme Court race, when conservative Justice Pat Roggensack's seat will be open.
As Kelly began talking earlier this year about running for the court, Roggensack confirmed the long-expected news that she won't seek another 10-year term. First elected to the bench in 2003, the former chief justice turns 82 in July.
Former Gov. Scott Walker appointed Kelly to the state Supreme Court in 2016 to fill the seat of fellow conservative David Prosser, who stepped down before his term was over. He lost his 2020 bid to retain the seat to liberal Jill Karofsky.
"Over the past year I've enjoyed traveling around the state and listening to what grassroots activists and our fellow Wisconsinites are saying," Kelly wrote in an email to WisPolitics.com. "I've been humbled by the widespread encouragement I've received to run for the Supreme Court next year when Justice Roggensack retires. I'm seriously considering this opportunity, and will make a decision this summer."
Roggensack's daughter, Milwaukee Circuit Court Judge Ellen Brostrom, was considered another possible conservative candidate for the pending vacancy. But she told supporters earlier this year she was passing on a bid. Some conservatives have questioned whether Kelly is the strongest candidate after losing his 2020 race by more than 10 points.
Others, though, have argued Kelly faced difficult terrain with the Dem presidential primary driving turnout. Plus, analysts say he improved over the course of the race as a first-time candidate. Justice Rebecca Bradley, a favorite among both the conservative grassroots and the legal community, is expected to back Kelly. And that would leave little oxygen for another conservative campaign to take off. Legal observers have said the one exception would be if a candidate emerged from the "stop the steal" wing of the party.
On the progressive side, several names have circulated most frequently as possible candidates, including Graham. Dem Gov. Tony Evers appointed her to the Madison-based appeals court in 2019, and she won a full term in 2020. She's also a former clerk for liberal Justice Ann Walsh Bradley.
"Although I'm grateful for the encouragement to pursue a seat on the Wisconsin Supreme Court, I will not be running in 2023," Graham wrote in an email to WisPoiltics.com this week. "My focus now is on the important work before me as a judge on the court of appeals."
She declined comment when asked if she would consider a Supreme Court run in the future.
Several circuit court judges have also been mentioned as possible candidates. Dane County's Everett Mitchell seems the most active in beginning to put together a possible bid. He would be seeking to become only the second Black justice in Wisconsin history and the first to be elected to the court. Then-Dem Gov. Jim Doyle appointed Louis Butler to the bench in 2004, but he lost in his attempt to hold the seat in 2008.
Some progressive operatives have raised concerns about how opponents would use his participation in a 2020 protest against him. According to coverage of the march in the wake of George Floyd's death, Mitchell led chants of "No justice/No peace/No racist police."
Progressives have mentioned fellow Dane County Judge Susan Crawford as another possible candidate. Dems have said they don't believe both Crawford and Mitchell would run at the same time.
Racine County Circuit Court Judge Kristin Cafferty is considered another possible candidate. Evers appointed her to the bench in 2021 after she spent 16 years as a partner at Habush, Habush & Rottier. She was unopposed this week for a full term.
Subscriber note on paying your invoice
Please note that our postal mailing address has changed to: WisPolitics.com, 22 N. Carroll St., Suite 202, Madison, Wis. 53703. But you also may pay in full via Visa, MasterCard, or American Express: https://www.wispolitics.com/make-payments/
Political TV
(Check local listings for times in your area)
"UpFront" is a statewide commercial TV news magazine show airing Sundays around the state. On this week's show, hosted by ADRIENNE PEDERSEN, BILL FEEHAN, member of the Republican Party of Wisconsin's Executive Committee and chairman of the La Crosse County Republican Party, will discuss the growing criticism surrounding the party's endorsement process ahead of the May convention. Milwaukee mayor-elect CAVALIER JOHNSON will share new insight into his first calls to state lawmakers and why he's laser-focused on the city's relationship with Republican leaders. GREGORY NEMET, a UW-Madison professor and one of a handful of American scientists who contributed to the new UN report on climate change, will share his insight. And KENT WAINSCOTT talks with former Wisconsin teacher DIANE BAIMA who's now in the middle of the war zone in Ukraine and refusing to leave.
*See more about the program here.
*Also see a recap of the show online each Monday at WisPolitics.com 
"Rewind," a weekly show from WisconsinEye and WisPolitics.com, airs at 8 p.m. on Fridays and 10 a.m. on Sundays in addition to being available online. On this week's episode, WisPolitics.com's JR ROSS and CBS 58's EMILEE FANNON discuss spring election results, Assembly Speaker ROBIN VOS turning over election probe documents after a Dane County judge found him in contempt, and this week's Political Stock Report.
*Watch the show here.
Check out WisPolitics.com's Midday, which offers insights into the state's top political news. This week a review of top spring elections.
*Listen to the podcasts here. 
"The Insiders" is a weekly WisOpinion.com web show featuring former Democratic Senate Majority Leader CHUCK CHVALA and former Republican Assembly Speaker SCOTT JENSEN. This week, the two look at the Democratic candidates for U.S. Senate hoping to unseat Ron Johnson.
*Watch the video or listen to the show here. 
"In Focus: Wisconsin" airs Sundays at 9:30 a.m. on Spectrum News 1 on channel 1. This week's program with host PETE ZERVAKIS will explore the revitalized regions that have turned into tourism destinations in Wisconsin. Guests will include: Newly elected Kenosha County Exec. SAMANTHA KERKMAN, Eau Claire Economic Development Manager AARON WHITE and Visit Beloit Director of Sales and Marketing CELESTINO RUFFINI.
PBS Wisconsin's "Here and Now" airs at 7:30 p.m. Fridays. This week's program with anchor FREDERICA FREYBERG feature Milwaukee Mayor-elect CAVALIER JOHNSON on his priorties and how he will work with the state Legislature, Black Leaders Organizing for Communities Executive Director ANGELA LANG on why the group did not endorse a candidate for mayor, UW-Milwaukee political scientist MORDECAI LEE on what the spring election could mean for the fall election and UW-Oshkosh Prof. MICHAEL FORD on why he thinks school board elections should stay nonpartisan.
"Capital City Sunday" airs at 9 a.m. Sunday on WKOW-TV in Madison, WAOW-TV in Wausau, WXOW-TV in La Crosse and WQOW-TV in Eau Claire. On this week's program with host A.J. BAYATPOUR Republican strategist BILL McCOSHEN and Democratic strategist SACHIN CHHEDA discuss results of the spring election, Milwaukee Journal Sentinel K-12 reporter RORY LINNANE discusses the financing of school board races across the state, and UW-Madison Energy Policy Prof. GREGORY NEMET, one of the lead authors of the comprehensive climate change report presented by the UN this week, discusses concerns the report raises and reasons for optimism. 
Week Ahead
Monday – Thursday: Dept. of Natural Resources and Wisconsin Conservation Congress annual spring public hearing online survey.
– 7 p.m. Monday – 7 p.m. Thursday: Online.
Tuesday:  Milwaukee Police Chief Jeffrey Norman addresses the Milwaukee Rotary Club. Rotary meetings are open to members, invited guests and media.
– 12:15: Milwaukee County War Memorial Center, Milwaukee. 
Wednesday: The Natural Resources Board meets.
– 8:30 a.m.: State Natural Resources Building, Madison.
Names in the News
Join an April 20 WisPolitics.com and WisBusiness.com/Wisconsin Technology Council trade policy virtual luncheon, "The war hits home: How the Ukraine conflict affects trade in Europe, the United States and Wisconsin." The free event will be held from noon to 1 p.m. TOM STILL, president of the Wisconsin Technology Council, will moderate the discussion with three ex-ambassadors from Wisconsin who have a unique perspective on the Russian invasion of Ukraine and its effect on the EU, NATO and beyond: MARK GREEN, leader of the nonpartisan Wilson Center in Washington, D.C. and former ambassador to Tanzania; RICHARD GRABER, former U.S. ambassador to the Czech Republic and current head of the Bradley Foundation in Milwaukee and former U.S. Ambassador to Norway TOM LOFTUS. Also invited is U.S. Ambassador to Luxembourg and former member of Congress and Milwaukee Mayor TOM BARRETT. Register for the free event here. 
Attend an in-person WisPolitics.com buffet luncheon at The Madison Club on May 12  for a 2022 election preview featuring a veteran pundit panel: Marquette University Law School Poll Director CHARLES FRANKLIN, Democratic strategist TANYA BJORK and Republican strategist KEITH GILKES of Platform Communications. The program is set to run from noon to 1 p.m. with the luncheon starting at 11:30 a.m. The event will begin with a moderated discussion and then shift to questions from the audience. The price is $21.50 for WisPolitics.com and Club members. Register here. 
SAVE THE DATE for a June 2 in-person WisPolitics.com-Madison Club luncheon with state Dem Party Chair BEN WIKLER and Wisconsin Republican Party Chair PAUL FARROW.
The Milwaukee Press Club will hold its 2022 Gridiron Awards Dinner on May 6. The group will honor CNN Chief Congressional Correspondent MANU RAJU as the 2022 Sacred Cat Award honoree and former Wisconsin Governor and former President of the University of Wisconsin System TOMMY THOMPSON as the 2022 headliner. Winners of the 2021 Excellence in Wisconsin Journalism competition will be announced. The event begins at 5:30 p.m. at the Pfister Hotel in Milwaukee. Register here. 
Wisconsin Women in Government announced MARCIA MACKENZIE and OLIVIA SHANAHAN will receive awards at its annual gala on Wednesday at Monona Terrace in Madison. MacKenzie, former Dane County corporation counsel, will receive the "Legacy Award" for contributions to local, state or national governments. Shanahan, energy grants manager for the Public Service Commission's Office of Energy Innovation, will receive the "Rising Star Award." The award honors women who are in their profession for 10 years or less and have made "an extraordinary impact." Register here. 
The UW-Madison Nelson Institute for Environmental Studies will celebrate Earth Day with a "Water Justice in Wisconsin" virtual lunchtime session on April 21 from 12:30 p.m. to 1:30 p.m. Speakers include: ASHLEY LEE, a member of the Nelson Institute Board of Visitors and national director of Public Allies of Milwaukee; SCOTT LAESER, Clean Wisconsin water program director and co-owner of Plowshares & Prairie Farm; BRENDA COLEY, co-executive director of Milwaukee Water Commons; and UW-Madison HEAL fellow DYLAN JENNINGS of Earth Partnership and the UW-Madison department of planning and landscape architecture. Register here.
UW System President MIKE FALBO announced Monday UW-Whitewater Provost JOHN CHENOWETH will replace former UW-Whitewater Chancellor JIM HENDERSON as interim chancellor. Henderson resigned when the system decided to move forward with a now-delayed survey on free speech.
Outrider Foundation appointed ROBERT K. ELDER as president and CEO. Elder served as chief digital officer at the Bulletin of Atomic Scientists and has worked at the Chicago Tribune, the Chicago Sun-Times, and Crain Communications.
Endorsements: The following is a list of recent endorsements, based on emails received by WisPolitics.com:
Governor
REBECCA KLEEFISCH: Conservative Political Action Committee, Wisconsin Grocers Association, Tavern League of Wisconsin
Lieutenant governor
MANDELA BARNES: 14 Wisconsin union leaders. See the full list here. 
3rd CD
DERRICK VAN ORDEN: U.S. Sen. TIM SCOTT
Attorney General: 
ADAM JARCHOW: Milwaukee Professional Firefighters Association IAFF Local 215
ERIC TONEY: Racine County Sheriff CHRISTOPHER SCHMALING, the Racine Police Association, Sen. VAN WANGGAARD, R- Racine, Racine County Exec JONATHAN DELAGRAVE and Racine County Clerk of Court SAM CHRISTENSEN.
U.S. Senate
ALEX LASRY: Bricklayers and Allied Craftworkers of Wisconsin
TOM NELSON: Author and UW-Green Bay Prof. HARVEY J. KAYE
Lobbyist Watch
Four changes were made to the lobbying registry in the past 10 days.
Follow this link for the complete list.