Quotes of the Week
That's what you were saying, right Ms. Westerberg? Oh, yes. Why don't you come right up to the bench, Ms. Westerberg?  Why — why don't you come back into my chambers and you can dictate.
– Former state Supreme Court Justice Michael Gableman imitating Dane County Judge Frank Remington into a hot mic during a hearing last Friday. Gableman referenced attorney Christa Westerberg, who represents liberal group American Oversight in lawsuits over open records related to Gableman's 2020 election probe.
The sophomoric innuendo about Atty. Westerberg coming back to chambers is a sad reminder that in 2022, woman lawyers still have to do more than be excellent at their job. Unfortunately, the Court has observed firsthand the effect of Gableman's unfounded accusation that I am biased and that I am an advocate for American Oversight.
– Remington in response to Gableman's remarks. Following a contempt order, Remington this week ordered Gableman to pay $2,000 a day until he turns over the remaining records requested by American Oversight or provides proof of efforts to find records that were deleted, lost or missing. Remington also referred Gableman to the Office of Lawyer Regulation for "unprofessional behavior." Read WisPolitics.com coverage of Remington's order here. 
We should have tackled this ages ago. Unfortunately, the Republicans that have gerrymandered themselves into an artificial majority have decided that they would rather give out tax cuts and pursue Foxconn than actually tackle the existential crisis our neighbors demand.
– Sen. Chris Larson on a proposal he and fellow Milwaukee Dem Rep. Supreme Moore Omokunde announced yesterday building on Gov. Tony Evers' clean energy plan. The lawmakers said they will introduce the package to transition to clean energy during the next legislative session. 
The Democrats' answer to skyrocketing gas prices and the possibility of summer brownouts is to triple down on the 'Green New Deal' disaster that would accelerate the pain on family budgets. Millions of Wisconsinites are getting crushed in the real world and Democrats are still in fantasy land.
– Senate Majority Leader Devin LeMahieu, R-Oostburg, in response to Larson and Moore Omokunde's proposal. 
Political Stock Report
-A collection of insider opinion-
(June 4 — 17, 2022)
Rising: Don Millis and Pat Strachota, Karen Walsh
Mixed: Tim Michels, personal income
Falling: Michael Gableman, John Tate
Rising
Don Millis and Pat Strachota: The Republicans take over as the new chairs of the Elections and Ethics commissions. Millis at the Elections Commission, though, will be more under the microscope than Strachota at Ethics. Strachota, a former state lawmaker, is elected to lead the Ethics Commission with no discussion and little fanfare, with insiders noting the Ethics Commission does the vast majority of its work in closed session. That means any disagreements play out behind closed doors. But the Elections Commission has had all of its dysfunction and drama aired out regularly over the last few years, including former GOP appointee Dean Knudson abruptly resigning just as the body was prepared to elect a Republican as its new chair. Knudson, a former lawmaker who helped write the legislation creating the commissions, said he could no longer be an effective representative for Republicans and some people high up in the party had made clear they didn't want him to be chair. State law requires the chairs of both commissions to rotate between Dem and GOP appointees every two years. And with the Elections Commission, the clerks appointed to the body aren't eligible. That meant either Knudson's replacement or Bob Spindell were the only ones who could take the gavel from Dem Ann Jacobs. It also meant Assembly Speaker Robin Vos' appointment to replace Knudson would be in line to become chair because there was no way Spindell would be able to get at least one Dem vote to secure a majority of the six-member commission. Besides his frequent clashes with Dem appointees, Spindell served as a false elector who signed documents suggesting Donald Trump won Wisconsin in 2020 even though Joe Biden's victory had been upheld by recount. Those involved argued it was only to keep Trump's legal options alive as he sought to overturn the results in court. But being part of that isn't going to win you the confidence of Dems that you can be trusted to lead the commission. Enter Millis. The tax attorney previously served on the Elections Commission and even on the old Elections Board, which predated the Government Accountability Board. Insiders praise him as a solid choice who will work well with others, and Republicans say he is well versed enough to understand the difference between interpreting the rules and writing them. The perception that the commission strays into the latter often grates on Republicans. Meanwhile, Dems praise the pick as well, though that probably isn't helping Millis' cause with some in the GOP base. Spindell openly campaigned for the gavel and took a dig at Millis ahead of the vote. He pointed out to WisPolitics.com that Millis was the member who proposed a motion in 2016 to allow clerks to fill in missing information on absentee ballot envelopes. The motion — seconded by another GOP appointee at the time — drew little attention then. But it became a focus of GOP ire in 2020 as voting absentee exploded during the pandemic; Trump raised it as part of his unsuccessful efforts to overturn the results. No one on the commission seconds Spindell's nomination when he throws his hat into the ring, and he ends up being the lone vote against Millis as chair. That seems petty to some, especially those who believe the commission is better off with Millis leading it. Vos has been roundly criticized for appointing former Supreme Court Justice Michael Gableman to conduct a review of the 2020 election, particularly as the probe has dragged on well past its intended end date and produced a slew of negative headlines. When Knudson stepped down, Vos told reporters he was looking for someone with a legal background for his next appointment and declined to rule out anyone, including Gableman. Insiders said that was an obvious bluff. Appointing someone like Gableman would've all but deadlocked a commission that already struggles to find compromise. Tapping Millis, insiders say, at least gives the commission a fighting chance at being functional.
Karen Walsh: The director of a family foundation dedicated to human and animal health and welfare is elected president of the Board of Regents. And insiders are wondering whether that body will look dramatically different about halfway through her term compared to what it is today. Walsh, a former reporter who also worked in communications roles for UW-Madison, was unopposed for the president's post after Edmund Manydeeds decided to serve one year in the job. Saying he needed to spend more time at his law firm, Manydeeds threw his support behind Walsh, then the vice president. Both are appointees of Dem Gov. Tony Evers. Both also happen to be the guv's only appointees who have been confirmed by the state Senate, and that creates some serious questions about what direction the board would take if a Republican is elected to the East Wing this fall, insiders say. Eleven of the 16 appointed regents are Evers picks with No. 12 coming soon after attorney Tracey Klein, appointed by former Gov. Scott Walker, announces she's leaving the board a year early. Any appointment that hasn't been confirmed can be overturned by a new guv, and Republicans Rebecca Kleefisch and Kevin Nicholson tell the Milwaukee Journal Sentinel they would wipe out those regents early next year if elected. For some Republicans, it's an opportunity to rail against the direction Evers has taken state government while riling up the base over critical race theory. For institutionalists, it's one more example of dysfunctional politics driven by partisans. Regents serve staggered six-year terms, an approach meant to shield them from partisanship. It's also long led to complaints from GOP guvs that the second they send their appointments down State Street, they get captured by university thinking. This isn't the first time partisans have held up gubernatorial appointments in the hopes that the November election will turn the tide; insiders point out then-Senate Majority Leader Chuck Chvala did it to picks by GOP Govs. Tommy Thompson and Scott McCallum to the Board of Regents two decades ago. The scale, however, is unprecedented. If there's a GOP guv come January, more than half of the regents could be overturned with the stroke of the pen. Insiders say it creates uncertainty and could deter staff from presenting some long-term projects. Some ask, why put in the work and get preliminary approval from the board only to see it go in a totally different direction six months from now? Some also see the politicization of the appointment process as the death knell for a go-along, get-along board. To defenders, though, it's an effort to keep the Evers administration in check. That's how some have tried to justify, for example, Wausau dentist Dr. Frederick Prehn, a Walker appointee, continuing to serve on the Natural Resources Board more than a year after his term expired. If he leaves, Republicans point out, then Evers appointees would make up a majority of the board and would have greater sway over things like environmental policy. Elections have consequences, others say, and it undermines small "d" democracy when the normal procedures for institutions are ignored. Insiders also point out Republicans are also unlikely to pay a political price for their stance anytime soon. With the legislative maps now in place, it's hard to imagine a scenario in which Dems have control of the state Senate while a Republican is guv, giving them the opportunity to play tit-for-tat. With that in the background, Walsh takes over as just the third woman to serve as president. The body also elects Amy Blumenfeld Bogost — an Evers appointee who hasn't been confirmed — as vice president, the first time two women have led the board.
Mixed 
Tim Michels: The construction exec remains on the guv ballot in an episode that raises questions for insiders about his organization — and whether there's still a hard line campaigns can't cross with their nomination papers. A unanimous Elections Commission rejects a Dem challenge to Michels' nomination papers over his use of the village he lives in — Chenequa — rather than the one for his mailing address — Hartland — as required. Dems also sought to knock out signatures because Michels failed to include other pieces of his address. While saying there were issues with the papers, the commission votes 6-0 to reject the challenge. Dem appointee Mark Thomsen says Michels failed to follow the letter of the law with his nomination papers. He also believes the Wisconsin Supreme Court sent a message to commissioners in a 2020 case that they should err on the side of putting candidates on the ballot despite errors on their nomination papers if they have enough valid signatures to qualify, so voters have a choice. The commission in that case deadlocked on whether the Green Party's presidential candidate should be on the ballot over issues with the address of his vice presidential candidate. The state Supreme Court ruled the Green Party waited too long to challenge that ruling for the justices to take up the case, and it was left off the presidential ballot. Thomsen also gets in some jabs at Michels, who has joined other Republicans in accusing the agency of failing to follow the law precisely as written. If the commission had this time, Thomsen says, Michels would be in court right now fighting to get on the ballot. Campaign operatives are left wondering where the bright line is they can no longer cross with nomination paper issues. It's clear forged signatures are illegal, though it's proven extremely difficult to get the commission to knock out ones just because they're in identical handwriting. Signatures from voters living outside a district or that aren't within the window allowed to circulate the pages don't count. But some clear direction on the new standard would help, some say. There's also bipartisan griping over the commission's decision. To some Dems, the commissioners should've stuck to the law and kept Michels off the ballot for failing to follow the law. To some Republicans, the fact the commission deadlocked on the Green Party challenge but rejected the Michels one is just more evidence members are making things up as they go along. Michels' campaign dismisses the complaint as frivolous and insists he hasn't missed a beat. The whole thing took up a week of his time and won't make or break the campaign, some say. But the bigger concern is about his organization making such a rookie mistake. Experienced campaign hands will tell you one way to avoid such issues is to have commission staff look at how you fill out the nomination paper header to make sure everything is good to go before sending out supporters to gather signatures. Insiders also still see Michels and former Lt. Gov. Rebecca Kleefisch battling it out for the GOP nomination in a contest of his resources vs. her longtime work to cultivate support with the base. Michels continues to play up the endorsement of Donald Trump with a second TV ad that highlights the former president's support. Meanwhile, insiders continue to watch for the first political punch to be thrown in paid media. There have been jabs on social media and in interviews. But those things usually don't land until you put money behind them. One of the big questions, some say, is whether the campaigns will do the dirty work themselves or if a third party will step in to do it for them. With the primary now a little more than seven weeks away, it shouldn't be too much longer before the attacks fly. Keep an eye out for something in July, some say. Meanwhile, insiders also continue to watch for a visit by Trump to see if the former president will come to Wisconsin to personally rally his supporters for Michels.
Personal income: The Wisconsin Department of Revenue is predicting personal income will grow over the next two years. But the agency economists also predict personal income will lag the national average, adding inflation is going to take a bite out of that increased income. The latest economic forecast shows personal income in Wisconsin is expected to rise 2.3 percent this year and 4.8 percent in 2023. At the national level, the increase is expected to be 2.7 percent this year and 5 percent in 2023. But when adjusted for rising prices, real personal income in Wisconsin is forecasted to fall 3.3 percent this year before rising 2.2 percent in 2023, the report shows. Part of what's driving the income growth is the demand for workers. Separate numbers from the Department of Workforce Development this week show the number of people employed in May hit a record of 3,059,300 even as the unemployment rate ticked up slightly to 2.9 percent after two months at a record 2.8 percent. DWD Chief Economist Dennis Winters says the slight increase in the unemployment rate is due largely to the state's labor force growing. There were 1,900 more people in the labor force last month, while employment rose by 1,300. For employers, one of the challenges is how to get even more people into the labor force. The percentage of those 16 and older either working or looking for work dropped to 65.8 percent in April 2020 during the early stages of the COVID-19 pandemic and has been steadily increasing since, hitting 66.5 percent last month. That's 4.2 percentage points higher than the national rate. But it's well below the historic highs seen in the late 1990s, including 74.5 percent in 1997. Part of that is due to changing demographics, according to experts. Baby Boomers — those born between 1946 and 1964 — helped drive the increase in the labor participation rate. Typically, labor participation drops as people hit 55, and Boomers started reaching their mid-50s around the time the rate began to recede from the peaks in the 1990s. 
See the report here.
PFAS regulations: GOP lawmakers are allowing a new standard for the "forever chemicals" to take effect, though they'll be keeping a close eye on how the Evers administration implements it. But some argue the state rules are already out of date with the feds now recommending stricter standards. The GOP-controlled Joint Committee for Review of Administrative Rules won't object to the standards that Evers' Department of Natural Resources proposed to limit contamination from PFAS, known as perfluoroalkyl and polyfluoroalkyl substances. Found in firefighting foam, cookware and other products, they don't break down in nature and have been linked to health problems. The Natural Resources Board earlier this year adopted standards of 70 parts per trillion for drinking water and 8 ppt for most surface waters. But it didn't sign off on agency plans to set a standard for drinking water. Those rules were still subject to JCRAR review, and a spokesman for Co-chair Steve Nass, R-Whitewater, says while the committee won't object to the standards, it will be watching how the Evers administration implements them. Others, meanwhile, are watching to see if the state makes any attempt to match new federal recommendations on four PFAS subsets. While the state standard of 70 ppt for drinking water matches the EPA's 2016 recommendation, the federal agency now is recommending chemical concentrations near zero for some subsets even as there are questions over whether they can be reliably detected at that level.
Falling
Michael Gableman: The embarrassing headlines continue. The question for some is how much the latest one will cost taxpayers. A Dane County judge fines Gableman's office $2,000 a day — the maximum allowed — for a "pattern of intentional disobedience" in refusing to fully comply with an open records request filed by the Washington, D.C.-based American Oversight. Judge Frank Remington also refers Gableman to the Office of Lawyer Regulation to review what he referred to as the former justice's "unprofessional behavior." Among other things, Remington wrote Gableman made misogynistic comments about a fellow attorney during a recess in a hearing. A live microphone captured Gableman sarcastically impersonating the judge and suggesting that American Oversight attorney Christa Westerberg could "come back into my chamber" so she could dictate what she wanted. Remington called Gableman's behavior an "affront to the legal system" and denounced his "sophomoric innuendo" that Westerberg wasn't capable of litigating without the help of a judge. It prompts another round of eyerolling among insiders who see a taxpayer-financed review that has dragged on months past deadline and has cost taxpayers more than $1 million when all the legal costs are added in. The daily fines add insult to injury, some say, because of the likelihood that taxpayers will be on the hook for the costs. The amended contract Assembly Speaker Robin Vos, R-Rochester, signed with Gableman this spring states the Assembly will "indemnify and hold harmless" the former justice while he's in the office for "any legal matters or challenges relating in any way to the discharge of the duties under this agreement." It raises the prospects of state taxpayer money ending in a Dane County court — and with no real financial penalty for Gableman for his behavior. Insiders now will watch to see if OLR will bring any discipline against him. Anyone else in the bar would be sanctioned and maybe even suspended. But those suspensions for misconduct go through the same state Supreme Court where Gableman once served. Would some of his former colleagues drop the hammer on him? Gableman's behavior is particularly troubling to some because of the volleys he throws in court, accusing Remington of being biased against him. The Dane County judge in a footnote to his decision writes he's received threats that he believes were promoted by "Gableman's unfounded accusation." That includes one that Remington had "better watch my back." Remington notes it is also coming shortly after retired Juneau County Circuit Court Judge John Roemer was killed in his home earlier this month and concern about the security of judges has risen substantially. Gableman's review has been one gaffe after another for months now, and some say Vos could put an end to the whole thing, but won't. Others say he can't. With a portion of the GOP base still preoccupied with the 2020 election and Trump still keeping up the pressure on Wisconsin Republicans, there'd be a political price to pay. Whatever is holding Vos back from ending the probe, some say, it's grating to see how it's enabled Gableman to act like he's above the law. Insiders say it was particularly striking to watch Gableman's performance in court and how the former justice and circuit court judge acted like the entire proceeding was beneath him.
John Tate: The Racine alderman resigns as the chair of the Wisconsin Parole Commission. Still, insiders say it has the feel more of a proverbial political sacrificial lamb than it does of something that's going to dramatically alter the knocks against Dem Gov. Tony Evers over crime. Tate had been under fire from Republicans after initially approving the release of a man who'd served 25 years of an 80-year sentence for stabbing his wife, Johanna Balsewicz, to death in 1997. But amid public pressure from the woman's family — and Evers — Tate reverses the decision. Still, it only inflamed those seeking to keep up the heat on Tate over any parole decisions he made between now and the November election. In his resignation letter, Tate wrote that the people who have come before him at the commission had largely "done terrible, harmful things" but his purpose "was not to inflict more punishment or be the agent of vengeance, but to assess and determine if these men and women had indeed become more than the harm they committed." A noble endeavor, insiders say. But also one that's politically tone-deaf in this environment. The guv is facing several challenges this fall, and Republicans have already made clear one of their main arguments against his reelection will be crime. Evers, meanwhile, is caught between several competing interests: his desire to reduce the state's prison population, voters in the middle who want to feel safe and the progressive wing of his party that is interested in social justice. Some liberals are disappointed that Evers sought Tate's resignation, believing he bowed to pressure and Republicans are going to tag him with the soft-on-crime message anyway. Others, though, hope the move takes some of the air out of that balloon and note it avoids the possibility of Tate agreeing to another high-profile release between now and the election. Some Republicans had called for the state Senate to return in extraordinary session just to vote down Tate's appointment. Others, though, felt like the initial wave of bad publicity would keep him in check for the rest of this year. The fact Evers pushed him to resign makes some wonder if there were deeper concerns. It's not the first time Evers has pressured someone to resign, some note. As his administration struggled to fill unemployment claims, he pushed Caleb Frostman out as secretary at the Department of Workforce Development. The guv's management style, some say, has been to hire people he believes will do a good job and then to let them do those jobs without micromanaging. Making a change shows leadership, they say. Others see it as more desperation and don't expect it to blunt any of the attacks coming this fall. They also note those attacks can be particularly poignant if they feature the family of crime victims talking about the impact of their loved ones' perpetrator getting out of prison early.
GOP legal tab for private lawyers tops $12 million
GOP lawmakers have billed taxpayers over $12 million for private attorneys since the beginning of 2019, a legal tab fueled by fights over the 2018 lame-duck session, the 2020 elections and 2022 redistricting, a WisPolitics.com review found.
While those high-profile court battles account for more than half of the Legislature's legal tab, the review also shows lawmakers haven't been shy about retaining outside counsel on a host of smaller fights over things like personnel issues and public records.
And GOP leaders have become so reliant on outside counsel that the Senate is paying a Madison firm $20,000 a month for duties that include organizing private attorneys and negotiating contracts with them.
The review also revealed the Legislature is billing taxpayers to defend Assembly Speaker Robin Vos, R-Rochester, against an ethics complaint that was filed by a former staffer to state Rep. Tim Ramthun, R-Campbellsport.
Senate Minority Leader Janet Bewley, D-Mason, and Assembly Minority Leader Greta Neubauer, D-Racine, called the spending a "violation of the public trust" and "corrupt."
But Senate Majority Leader Devin LeMahieu, R-Oostburg, and Vos argued they have been forced to hire outside counsel because of Democratic AG Josh Kaul. 
The Dem AG and GOP legislative leaders have tangled since lawmakers gave themselves new oversight of the Department of Justice shortly after Kaul won election in 2018.
Vos spokeswoman Angela Joyce said the "vast majority" of the legal tab has been driven by "frivolous lawsuits by Attorney General Kaul and his liberal interest group cronies" and "unconstitutional acts by Governor Evers." 
The tab includes more than $500,000 in legal work after GOP lawmakers intervened in Kaul's attempt to force Wausau Dr. Frederick Prehn off the Natural Resources Board after the Scott Walker appointee refused to step down once his term expired.
Joyce said, "Attorney General Josh Kaul would rather spend his time suing the Legislature instead of defending it."
Kaul fired back that the money GOP lawmakers have "wasted" on private attorneys could've gone to hiring at least 20 prosecutors at DOJ.
"As the Vos-Gableman fiasco illustrates, Republicans in the legislature have used the authority to hire lawyers that they gave themselves not to serve the interests of Wisconsinites but instead as a partisan piggybank," Kaul said. 
The reliance on private attorneys comes more than a decade since the last time the Legislature was controlled by one party while both the AG and guv's offices were in the hands of another. 
During 2003-07, Dems Jim Doyle and Peg Lautenschlager were guv and AG while Republicans had control of both houses. Still, issues in the Capitol have become increasingly litigious in the 15 years since, with high-profile battles over cases such as Walker's Act 10 and right-to-work.
The reliance on outside counsel also comes as the Legislature's overall spending has increased significantly. Combined, the two chambers spent $71.2 million in the fiscal year that ended June 30, 2018, according to the state's annual fiscal report.
They spent nearly $83.6 million in the final year that ended June 30, 2021, an increase of 17.3 percent.
By comparison, overall state spending through the general fund increased 10.1 percent for fiscal year 2021 compared to 2018, according to the annual fiscal reports.
Neubauer said fiscal responsibility "is woefully lacking among Republican leadership."
"Their willingness to rack up legal fees at the taxpayers' expense in order to push their radical agenda is nothing short of corrupt," she said. 
Lame-duck tops list
So far, GOP lawmakers have racked up more than $3.1 million in legal bills for five lawsuits stemming from the changes they approved in a December 2018 extraordinary session to the powers of the guv and AG. The Legislature and GOP leaders were named as defendants in three of those suits, while they initiated a fourth in an attempt to compel Kaul to comply with their interpretation of provisions affecting his office. Republicans were granted intervenor status in the fifth case.
Republicans were successful in defending the laws in three suits while the other two are ongoing.
In each case, the state Department of Justice couldn't represent the Legislature because it would be a conflict of interest.
Still, lawmakers chose to intervene in a string of lawsuits over the 2020 elections even though the state and national Republican parties also were parties.
The legal tab for those seven suits was $2.2 million. Only one named GOP lawmakers as a defendant, while the Legislature sought to intervene in the other six. In five of those suits, the RNC and state GOP also intervened as courts weighed issues such as the deadline for absentee ballots to be received in order to be counted for the April 2020 election.
In the seventh, GOP lawmakers intervened as state Sen. Lena Taylor, D-Milwaukee, sought unsuccessfully to delay the April 2020 election to September while she was running for mayor. The state and national parties weren't intervenors in that case.
The GOP record in those suits was mixed. Dems were successful in getting the federal courts to push back the deadline for clerks to receive absentee ballots for them to be counted in the April 6, 2020 election. But Republicans were successful with the state Supreme Court in overturning Evers' attempts to delay the April election to June, and they won in the fall as the U.S. Supreme Court overturned a federal judge's ruling that would've extended the deadline for absentee ballots to be received for the November election.
Meanwhile, the tab for redistricting over the last 18 months is nearly $1.6 million with another $505,588 to defend the contracts that GOP legislative leaders signed.
Republicans retained two firms to represent them in redistricting. The contract with Virginia-based Consovoy McCarthy included a cap of $965,000. To date, the firm has charged taxpayers $930,000, not counting costs for things like expert witnesses.
The contract with Bell Giftos St. John — the firm of former Deputy Attorney General Kevin St. John — included no cap on overall costs. But it set fees for attorneys at $375 an hour, and the firm has billed more than $390,000 so far.
The tab for expert witnesses and other expenses is nearly $187,000.
Four Madison teachers challenged Republicans' power to sign the legal contracts even before a lawsuit had been filed over the process. A Dane County judge initially nixed the contracts, but the Wisconsin Supreme Court upheld them on appeal.  
Joyce, Vos' spokeswoman, said the legal bills were in line with what was spent 10 years ago in the legal fight over redistricting even though Republicans advocated for their maps before the supreme courts of Wisconsin and the United States.
The state Supreme Court originally picked maps drawn by Evers, but then switched to the GOP-drawn lines after the U.S. justices overruled that decision. 
A decade ago, Republicans spent $2.1 million on legal bills stemming from the original lawsuit over the maps they drew. A federal three-judge panel upheld those lines against the challenge filed, other than requiring a line between two Assembly districts to be redrawn due to issues over representation for Hispanic voters.
Republicans then spent $1.8 million in a second lawsuit that challenged the maps as unconstitutional partisan gerrymanders. A three-judge panel overturned the maps, but the U.S. Supreme Court in a separate case ruled in 2019 that the federal courts have no role in deciding partisan gerrymander challenges. That led to the three-judge panel's ruling being overturned.
In both cases, Republicans retained private attorneys even though there was a Republican in the AG's office.
Joyce and LeMahieu also defended the decision to seek outside counsel in the various cases rather than relying on staff lawyers or attorneys at the Legislative Reference Bureau or Leg Council. They said those lawyers are primarily focused on research and drafting legislation.
"We deploy the right people for the right job," LeMahieu said. "And when the State Senate wins in court, the people of Wisconsin win."
Bills for ethics complaint, consulting
The Assembly has retained outside counsel to conduct a legal analysis as some members sought accommodations for participating in legislative activities due to their disabilities, a wage claim and an employee termination.  
Meanwhile, the chamber has also spent $6,400 to defend Vos in the complaint filed by Tristan Johannes, who was moved out of Ramthun's office. In making the move, Vos accused the Campbellsport Republican of lying about his fellow Assembly Republicans and the speaker as he pushed a series of allegations about the 2020 election. Johannes, who was Ramthun's only full-time aide, was moved to the office of Majority Leader Jim Steineke, R-Kaukauna, but decided to resign shortly thereafter.
Johannes has declined to discuss the complaint with WisPolitics.com until it is resolved. The legal bills don't include the complaint, though a breakdown of the work by Conway, Olejniczak and Jerry S.C. shows it included an "allegation of improper reallocation of staffer or funds." The firm's work includes working with Vos' staff attorney and chief of staff to put together a response to the complaint. 
Joyce's statement didn't address questions about the legal contract.
Meanwhile, the Senate has paid $340,155 to Augustyn Law LLC after LeMahieu in January 2021 signed a contract to bring the firm on board as the chamber's general counsel. The engagement letter states the firm will serve as a principal legal adviser, organize outside counsel, work with nonpartisan agencies, negotiate contracts with outside counsel, draft legal documents, and provide advice on "complex laws, bills, and administrative rules."
LeMahieu's statement didn't address specific questions about the contract, which Bewley ripped.
"Doling out $20,000 a month to keep well-connected attorneys on retainer is the antithesis of everything the GOP once stood for," she said. "Recklessly wasting these funds is a violation of the public trust and an insult to the people of the state, many of whom are struggling to keep food on the table and roofs over their head. The Republicans should be embarrassed, sadly I don't think they are."
Legal bills push Gableman probe past $1 million mark
The review also found taxpayers expenses stemming from former Justice Michael Gableman's probe of the 2020 election have now exceeded $1 million, thanks to the legal bills stemming from five different lawsuits linked to the effort.
Through June 10, Gableman had spent $495,345 of the original $676,000 budget allocated to the Office of Special Counsel, according to the Assembly chief clerk's office.
Meanwhile, taxpayers have been billed nearly $555,000 for private attorneys in the five suits, according to the WisPolitics.com review.
Three of the legal actions are open records cases filed by the Washington, D.C.-based American Oversight seeking documents related to the probe.
In one, a Dane County judge has found Vos in contempt for failing to turn over records. Judge Valerie Bailey-Rihn last month gave Vos "one last chance" to obtain records from Gableman before she fined him.
In another, Dane County Circuit Court Judge Frank Remington this week began fining Gableman $2,000 a day for failing to turn over records despite being ordered to do so. Remington also referred Gableman to the Office of Lawyer Regulation over his conduct during a hearing last week.
The three lawsuits account for almost $296,000 of the legal bills.
Meanwhile, Kaul filed a lawsuit seeking to prevent Gableman from compelling witnesses to provide depositions at his private office rather than in public before a legislative committee. The legal tab in that ongoing case is more than $257,000.
The fifth suit is a case that Gableman initiated in Waukesha County Circuit Court. It seeks to jail the mayors of Green Bay, Madison and Racine along with several municipal officials unless they comply with his subpoenas.
To date, only one invoice for less than $1,800 has been submitted for reimbursement. But the cost of that case is likely to grow. The judge overseeing the case has pushed back a hearing until Aug. 30.
Planned Parenthood to suspend abortion scheduling ahead of expected Supreme Court ruling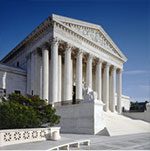 Planned Parenthood of Wisconsin is not scheduling abortions after June 25 in light of a potential U.S. Supreme Court ruling overturning a 1973 decision guaranteeing the right to an abortion. 
The organization today told WisPolitics.com it is waiting for a decision from the court after an initial draft majority opinion leaked in May showed the court was poised to strike down Roe v. Wade and Planned Parenthood v. Casey, a 1992 decision that largely maintained the right to an abortion established by the 1973 ruling. The court is set to issue a final ruling near the end of the month.
According to a backgrounder provided to WisPolitics.com, the organization will direct patients to out-of-state abortion care. If a decision is not issued on June 27, Planned Parenthood will "determine whether it makes sense to resume abortion appointments."
Planned Parenthood Associate Medical Director Dr. Allison Linton in a statement told WisPolitics.com if the court decides to overturn the decision, stopping abortion care on the same day would pose problems for patients.
"To suspend care on the same day for patients who have traveled great distance and at great cost is inconvenient in the least; traumatizing for those who are caught by surprise after a highly anticipated appointment under difficult circumstances; and dangerous for those who are in the midst of an abortion procedure," Linton said. 
Planned Parenthood has four centers that provide abortions in the state, and patients are required to comply with 24-hour waiting periods, including at least two visits, in order to obtain an abortion. 
Linton said Planned Parenthood will continue to look out for patients' best interests. 
"Planned Parenthood stands for care. And we won't give up. Not now. Not ever," Linton said. 
In addition to the scheduling changes, Planned Parenthood last week started distributing 'Make a Plan' pregnancy prevention kits at health centers across the state in response to the looming ruling. The kits include six condoms, emergency contraception, a pregnancy test and information about threats to abortion access.
Gracie Skogman, legislative director for Pro Life Wisconsin, said the anti-abortion group is excited about the significance of Planned Parenthood's decision not to schedule abortions past June 25. 
"We are excited to see that Planned Parenthood of Wisconsin may already be taking steps to prepare for a post-Roe Wisconsin, and at Wisconsin Right to Life we hope that that means a state in which there is no more abortion," Skogman said.
Wisconsin has a 173-year-old criminal abortion ban on the books that will go back into effect if Roe v. Wade is overturned. The law includes an exception to save the life of the mother, but not in cases of rape or incest.
Gov. Tony Evers has called a special session of the Legislature for Wednesday to repeal the law. However, Senate Majority Leader Devin LeMahieu, R-Oostburg, has said Republicans will gavel out of what he called a "blatantly political" special session. 
Skogman said the state's 1849 law would put Wisconsin Right to Life in "a very powerful position to defend pre-born life." 
"We believe that it will be enforceable again, and it seems as though Planned Parenthood may also agree," Skogman said.
According the Department of Health Services' most recent data, the amount of abortions reported in the state slightly decreased between 2019 and 2020. The agency reported 6,336 abortions were performed for Wisconsin residents in 2020, compared to 6,372 in 2019. Meanwhile, 6,430 abortions were performed in the state — including for out-of-state residents — in 2020, down from 6,511 in 2019.
Wikler: Dems to offer sharp contrast to GOP at state convention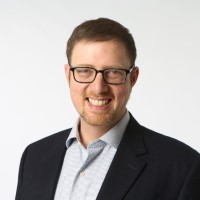 State Dem Chair Ben Wikler cites a noticeable difference at his party's convention next weekend compared to Republicans' May event.
Dems aren't trying to eat their own.
With no endorsement process, little drama is expected when Dems gather in La Crosse June 25-26 ahead of the midterm elections. They also don't have nearly as many incumbents facing primary challenges — 13 Republicans to just one Dem — and there aren't debates over whether to decertify the 2020 election results or admonish a party leader.
Instead, Wikler says the public will see a party that's fired up and unified.
"It really is a study in contrast with the Republican Party where politicians and activists are eating their own," Wikler said in a new WisPolitics.com interview. "For Democrats, it's clear we're a party united by our values, which are Wisconsin values."
It's also a party facing a major headwind blowing out of Washington, D.C. President Biden's job approval numbers nationally have been in the upper 30s and low 40s, while gas prices have set a string of record highs with little relief in sight and inflation is a persistent problem. It has Republicans talking up the chances of a "red tsunami."
But Wilker sees a series of flawed GOP candidates on the ballot this fall. The Republican primary for guv is "brutal" with the candidates "all leapfrogging each other into the right-wing fear swamp." U.S. Sen. Ron Johnson, R-Oshkosh, is a "uniquely problematic candidate" who has "served himself at every turn and abandoned Wisconsinites." And 3rd CD Republican Derrick Van Orden is "one of the most toxic nominees in Wisconsin" who's on probation for trying to bring a gun on a plane, is accused of yelling at a young librarian over an LGBTQ book display and used campaign funds to travel to the Jan. 6 violent protest at the U.S. Capitol.
While Biden's poll numbers are upside down, Wikler says he would welcome the president to campaign in Wisconsin this fall because he could tell voters about Dem efforts to bring down costs that were opposed by Republicans — like votes in Congress to outlaw gas price gouging and to address the cost of baby formula.
Meanwhile, he said Republicans continue to relitigate false claims about the 2020 election.
"We love having President Biden in the state. His past visits have been dynamite," Wikler said. "If we should be lucky enough to have his presence, it will ensure the voters hear directly from the president on what he's doing to bring costs down."
The state Dem Party set fundraising records under Wikler's leadership in the 2020 cycle, pulling in $57.5 million between its state and federal accounts through what it raised and transfers from other committees. Meanwhile, Dems helped Jill Karofsky win the 2020 state Supreme Court race, Biden take the state's electoral votes and the party preserve the power of Gov. Tony Evers' veto by preventing Republicans from reaching two-thirds majorities in both houses of the Legislature.  
Evers went on to use that veto authority to nix more bills this session — 126 — than any guv in a two-year session. That makes reelecting Evers and stopping the GOP push for a veto-proof majority paramount for Dems this year.
Wikler said he's excited about the 2022 election because it will be the first cycle that Dems will use a three-pronged approach to connecting with voters, something the party has dubbed the "trident." 
Both parties have long relied on doing doors to reach voters, but Dems paused that activity in 2020 amid the COVID-19 pandemic. That forced the party to develop virtual tools such as online events.
Included: a virtual fundraiser in September 2020 that reunited the cast of the movie "The Princess Bride" and raised $4.25 million.
Now, the party is weaving a third option into its arsenal. It is making technology available to volunteers so they can enter information about the top concerns of friends and family from their personal conversations with them about issues. That data is then added to the party's voter files so when activists or candidates do doors — for example — they already know that person's top issues and can tailor their message.
He said Dems used a similar approach in the Georgia U.S. Senate runoffs in 2021.
"It's the first cycle we can use every tool at our disposal," Wikler said.

Political TV
(Check local listings for times in your area)
"UpFront" is a statewide commercial TV news magazine show airing Sundays around the state. This week's show, hosted by MATT SMITH, features interviews with U.S. Sen. TED CRUZ, R-Texas; TANYA ATKINSON, president and CEO of Planned Parenthood of Wisconsin; and ROBB KAHL, executive director of the Construction Business Group. Also on the show, GERRON JORDAN will highlight the new radio station launching Sunday on Juneteenth meant to bring a new set of diverse voices to Wisconsin.
*See more about the program here.
*Also see a recap of the show online each Monday at WisPolitics.com 
"Rewind," a weekly show from WisconsinEye and WisPolitics.com, airs at 8 p.m. on Fridays and 10 a.m. on Sundays in addition to being available online. On this week's episode, WisPolitics.com's JR ROSS and CBS 58's EMILEE FANNON discuss MICHAEL GABLEMAN being found in contempt in an open records case related to the former Supreme Court justice's 2020 election investigation, GOP "election integrity" events in Wisconsin, the debate over gun regulations in the state in response to recent mass shootings and more.
*Watch the show here.
Check out WisPolitics.com's Midday, which offers insights into the state's top political news.
*Listen to the podcasts here. 
"The Insiders" is a weekly WisOpinion.com web show featuring former Democratic Senate Majority Leader CHUCK CHVALA and former Republican Assembly Speaker SCOTT JENSEN. This week, the two debate whether the race for Wisconsin secretary of state may offer a path for pro-Trump Republicans to disrupt election administration.
*Watch the video or listen to the show here.
"In Focus: Wisconsin" airs Sundays at 9:30 a.m. on Spectrum News 1 on channel 1. This week's program with host PETE ZERVAKIS features a look at the history behind Juneteenth with Rep. SUPREME MOORE OMOKUNDE, D-Milwaukee; STEVE WILLIAMS, president of the National Juneteenth Observance Foundation; and GEORGE HINTON, CEO of the Social Development Commission in Milwaukee. 
PBS Wisconsin's "Here and Now" airs at 7:30 p.m. Fridays. This week's program with anchor FREDERICA FREYBERG features Bellin Memorial Hospital ER physician Dr. BRADLEY BURMEISTER on how emergency medical personnel assess firearm risk for patients with mental health needs, Wisconsin Environmental Health Network Co-President and pediatrician Dr. BETH NEARY on the health risks posed by PFAS, UW-Madison Professor Emeritus of electrical engineering CHRIS DeMARCO on the high risk of energy emergencies and possible blackouts in the Midwest grid, and Mothers' Milk Bank of the Western Great Lakes Program Manager SUSAN URBANSKI on how donations and demand for human milk have increased as the nationwide baby formula shortage continues.
"Capital City Sunday" airs at 9 a.m. Sunday on WKOW-TV in Madison, WAOW-TV in Wausau, WXOW-TV in La Crosse and WQOW-TV in Eau Claire. This week's program with host A.J. BAYATPOUR features GOP guv candidate TIM MICHELS, the Dem candidates for U.S. Senate on farm policies, with an extended interview with TOM NELSON, and GOP secretary of state candidate AMY LOUDENBECK.
Week Ahead
Tuesday: The Tech Council Innovation Network hosts a program on how businesses and schools use technology to guard against mass shootings.
– 11:30 a.m.: Sheraton Hotel, Madison.
Wednesday: The Natural Resources Board holds its monthly meeting.
– 8:30 a.m: State Natural Resources Building, Madison. 
Saturday, June 25 – Sunday, June 26: Democratic Party of Wisconsin state convention.
– 7 a.m. Saturday – 1 p.m. Sunday: The La Crosse Center, La Crosse.
Names in the News
RICK SCHLESINGER, president of business operations for the Milwaukee Brewers, is the featured guest at a Tuesday Milwaukee Press Club/WisPolitics.com Newsmaker Luncheon in Milwaukee. Register here. 
Top journalists will convene at a virtual WisPolitics.com luncheon Aug. 11 at noon CT for an hourlong analysis on nationally important races for governor and the U.S. Senate. Aug. 9 primaries will decide fall opponents for GOP U.S. Sen. RON JOHNSON and Dem Gov. TONY EVERS. Analysis from: JESSIE OPOIEN, Capitol bureau chief of The Capital Times; EMILEE FANNON, Capitol reporter for CBS 58 Milwaukee & cohost of "Rewind" on WisconsinEye; and LOU JACOBSON, who covers politics for US News, PolitiFact and Sabato's Crystal Ball. WisPolitics.com Editor JR Ross will moderate. The event will start with a moderated discussion among the panelists. They will then answer questions submitted by members of the audience. Register here. 
U.S. Sen. TED CRUZ, R-Texas, will be in Milwaukee June 25 for an event put on by the conservative Together for Truth PAC.
The UW-Madison Elections Research center and State Democracy Research Initiative will hold a "Redistricting and the Voting Rights Act" webinar on June 30 at noon. Panelists will include: MICHAEL LI, senior counsel for the Brennan Center for Justice's democracy program; ASEEM MULJI, redistricting legal counsel at Campaign Legal Center; ERIN MURPHY, partner at Kirkland & Ellis; and Professor FRANITA TOLSON, of USC Gould School of Law. Register here. 
Kenosha County Executive SAMANTHA KERKMAN, former Rep. for the 61st AD, made TAMI RONGSTAD her new chief of staff.
Former Trivent Director of Government Affairs BRIAN CASEY was named head of government affairs at US Venture.
The Dairy Business Association has promoted CHAD ZULEGER to director of government affairs.
SAMANTHA STOHLMAN has left the Welch Group to work in Senate Majority Leader DEVIN LEMAHIEU's office.
Endorsements: The following is a list of recent endorsements in statewide and federal races, based on emails received by WisPolitics.com:
Governor
REBECCA KLEEFISCH: 101 local elected officials. See the full list here. 
TONY EVERS: Building Trades Council of South Central Wisconsin
Attorney General
ADAM JARCHOW: Americans for Prosperity of Wisconsin, rock musician TED NUGENT
ERIC TONEY: Three current and two retired district attorneys. See the full list here. 
Secretary of State
ALEXIA SABOR: Former Lt. Gov. BARBARA LAWTON
State Treasurer
GILLIAN BATTINO: Her Bold Move
U.S. Senate
MANDELA BARNES: AFT Local 212, Citizen Action of Wisconsin, retired ​​Lt. Colonel ALEXANDER VINDMAN, AFSCME Councl 32
TOM NELSON: Former Dem U.S. Sen. candidate JEFF RUMBAUGH
SARAH GODLEWSKI: National Organization for Women PAC 
3rd CD
DERRICK VAN ORDEN: Former South Carolina Gov. NIKKI HALEY
DEB McGRATH: La Crosse County Board Member MARGARET LARSON
REBECCA COOKE: Wisconsin Rapids Firefighters Local 425
Lobbyist Watch
Sixteen changes were made to the lobbying registry in the past 10 days.
Follow this link for the complete list.