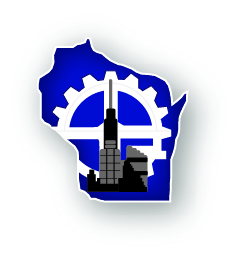 — The Department of Natural Resources has announced new PFAS standards are now in effect for drinking and surface water as well as new requirements for firefighting foam.
The Natural Resources Board approved the new regulations in February. They require the DNR to monitor sites it suspects are contaminated. Systems that exceed standards must take measures to comply, including drilling new wells or installing treatment systems.
PFAS, or per- and polyfluoroalkyl substances, are a series of chemicals found in industrial and
everyday products, most notably firefighting foam. They are commonly referred to as "forever chemicals" because they do not break down easily in the environment and are linked to several diseases and cancers in humans.
The new standards limit drinking water contamination to 70 parts per trillion. They also limit surface water contamination levels to 8 ppt limit for perfluorooctane sulfonic acid and 20 ppt for perfluorooctanoic acid in surface waters used as public drinking sources. The limit for other surface waters would be 95 ppt.
The DNR had recommended 20 parts per trillion for drinking water. But the board rejected that standard and instead backed the Environmental Protection Agency's guideline at the time of 70 ppt. The EPA in June significantly lowered the limit of PFOS to 0.02 ppt and PFOA to 0.004 ppt.
The rule related to firefighting foam establishes requirements for storing, containing, treating and disposing of firefighting foam.
See the release: https://www.wispolitics.com/2022/dept-of-natural-resources-new-pfas-administrative-rules-now-in-effect/