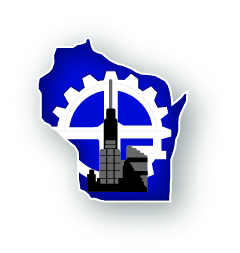 The head of SHINE Technologies' therapeutics division says the company is moving from research and development into the commercial stage for a precision cancer treatment product.
The Janesville company recently submitted its "drug master file" to the FDA, which includes information on facilities, procedures and other details for production of non-carrier-added lutetium-177 chloride. This radiopharmaceutical product is paired with "cancer-seeking" molecules to target and damage or destroy cancer cells, Chris Vessell explained in an interview yesterday.
"We've been participating in really early-stage and pre-clinical trials, and with this filing, this means our customers can use our product in number one, commercially available drugs, as well as later-stage clinical trials," he said.
According to a release, several of SHINE's customers have requested letters of authorization to access the drug master file for ongoing clinical trials related to cancer treatment. Going forward, the company aims to provide Lu-177 to more customers and continue to expand its manufacturing operations, Vessell said.
"For SHINE, this is a great step forward towards growing patient access and patient value, and fundamentally helping cancer patients lead longer lives," he said.
SHINE Technologies has a long-term four-part plan for business growth and development, and is currently in the second phase, focused on medical diagnostic products. The drug master file submission helps to lay the groundwork for following phases of the plan, which will involve recycling nuclear waste and eventually clean energy production through nuclear fusion.
"Filing this with the FDA allows our customers to get to a broader set of patients, which will then hopefully expedite clinical trials and drug acceptance," Vessell said.
See a recent story on the company: https://www.wisbusiness.com/2022/shines-medical-isotope-facility-set-to-go-online-next-year/
–By Alex Moe