MADISON, Wis. – An application deadline for the Hunter R3 Grant (previously known as the Hunter Recruitment, Development, Training, and Education grant program) and for the Angler R3 Grant is Friday, January 3, 2020.
DNR again is making $200,000 in Wildlife Restoration funds (Pittman-Robertson) available to local clubs, organizations, communities, individuals, governments, tribes, and colleges and universities with proven and new ideas to recruit and retain safe, ethical hunters. Similarly, $75,000 is available through the Sport Fish Restoration (Dingell-Johnson) fund for angler recruitment, retention and reactivation.
The state may reimburse grant recipients up to 75% of the total eligible project costs. No grant advances are possible. Preference will be given to projects that seek to increase diversity in the hunter and angler populations (i.e. projects intending to increase the number of adults, families, women, and/or minorities participating in hunting and fishing). Preference will also be given to projects that incorporate a plan to evaluate the outcomes of the project (i.e. projects that can provide evidence of reaching audiences who would not otherwise have had an opportunity to hunt or fish; or of providing a needed step in the process of learning to hunt or fish to which the participants would not normally have had access).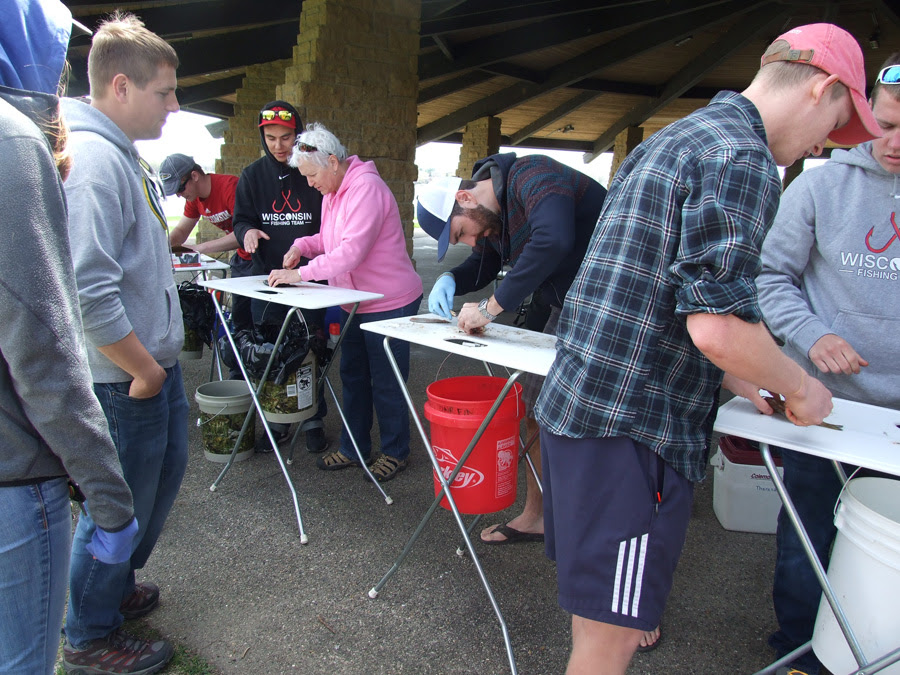 Funds are also available to local clubs, organizations, communities, individuals, governments, and tribes to recruit and retain anglers. – Photo credit: DNR
Pilot studies have shown that there is growing interest in these activities from adults and families who have never participated. In the past seven years, WDNR has shifted the focus of Wisconsin's hunter and angler training, development, and education programs to adults, females, families, and minorities in response to research findings in Wisconsin and around the nation.
"The R3 Grant programs are grounded in the basic idea that novice hunters and anglers need someone to teach skills and share knowledge with them," says Emily Iehl, WDNR Recruitment, Retention, and Reactivation Coordinator. "For those who do not have access to friends or family members who can teach them about hunting or fishing, we need to provide alternative pathways for learning. DNR's Hunt for Food and Fishing for Dinner programs are great examples of programs that are effective at reaching audiences who want to learn to hunt or fish, but have no one to teach them how. We're looking to expand programs like Hunt for Food and Fishing for Dinner, and encourage other projects that will effectively increase the number of hunters and anglers in Wisconsin."
To learn more about this new R3 grant opportunity for hunting, contact Emily Iehl at 608 445 8168, emily.iehl@wisconsin.gov. For fishing, contact Theresa Stabo at 608-577-6332, theresa.stabo@wisconsin.gov.