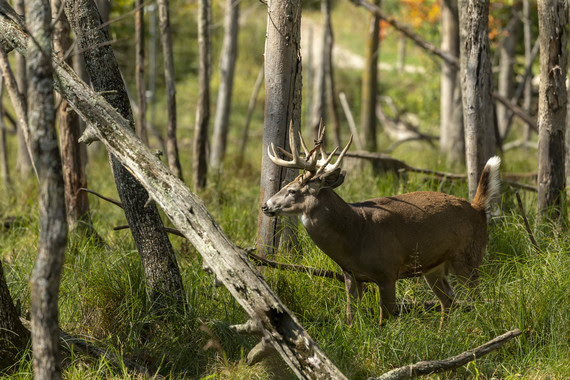 Photo Credit: iStock/Karel Bock
The start of deer season has once again arrived. Hunters throughout Wisconsin have their first opportunity to harvest the big one as the 2020 archery and crossbow deer seasons open on Saturday, Sept. 12. Although the season officially runs through Jan. 3, 2021, the season is extended to Jan. 31, 2021 in metro sub-units.
Reports from across the state indicate good deer numbers with lots of opportunities for hunters, regardless of which season they plan to hunt this year. Learn more about what DNR biologists are seeing in your neck of the woods in this year's deer hunting forecast.
In 2019, archery and crossbow hunters harvested more than 92,000 deer, including more than 54,000 bucks, which was a slight increase over 2018. This year, Forest County and the forest zone portions of Marinette and Oconto counties will be the only units with buck-only seasons. Throughout the remainder of the state, antlerless hunting opportunities are available using Farmland (Zone 2) and bonus antlerless deer harvest authorizations. Explore an interactive map to find more information on county-specific seasons here.
Haven't purchased your license yet? Buy online in minutes at GoWild.Wi.Gov. Or purchase at a participating license agent. We recommend you call ahead to verify hours and availability of license services. Please note: DNR service centers remain temporarily closed to the public at this time.
Share this year's hunting adventures and successes with us on social media by tagging us in your pictures and using #WildWisconsin.
Good luck this season, hunters!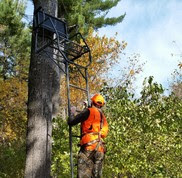 Stay Safe Hunting Above The Ground
According to surveys, one-quarter of bowhunters have experienced a fall or near fall from an elevated stand. Less than half of Wisconsin deer hunters use a safety harness every time they climb.
Hunters should always use a full-body harness, also known as a fall-arrest system, to hunt above ground, regardless of whether hunting with a ladder stand, a tower stand or hang-on stand. Hunters should be mindful of the basic rules of treestand safety:
Connect your harness to your tether line and keep your tether line short.
Always have three points of contact while climbing into and out of the treestand – Two hands and one foot, or two feet and one hand at all times.
Always use a haul line to raise and lower your unloaded firearm or bow into and out of the stand. You can also use a separate haul line for other things like a heavy backpack.
Use a lifeline when climbing up and down. The lifeline keeps you connected from the time you leave the ground to the time you get back down.
Be sure to let someone know where you'll be hunting and when you expect to return.
Carry a cell phone so you can call for help if you are injured after a fall.
Hunters should use situational awareness in addition to following the basic rules of treestand safety. Make sure to always choose a tree that is substantial enough to support your weight. Check your equipment before use, making sure lines are intact, your harness fits and is absent of snags and tears that could jeopardize the functionality. Also, be sure to inspect your stand to ensure it does not have any missing components or broken features.
Hunters can also participate in the Treestand Manufacturers Association Safety Course, which is a free interactive course that takes 15 minutes to complete.
To learn more about treestand safety rules and steps, visit the DNR webpage here.
And while you're hunting with a crossbow, don't forget TAB-K.
Treat every crossbow/bow as if it were loaded/drawn.
Always point the bow in a safe direction.
Be certain of your target and what's in front of and beyond it.
While hunting with a crossbow, keep your finger outside the trigger guard until ready to shoot.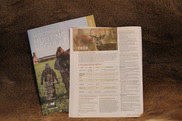 New Combined Regulations Booklet Available For 2020 Hunting Seasons
Before you head out in the woods, be sure to brush up on the season's regulations. New this year, we've combined our fall hunting season regulations – including deer, small game and migratory birds – into one booklet. Check it out online or grab a hard copy at a license agent location.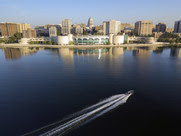 Don't Forget To Register Your Harvest
All harvested deer must be registered electronically by 5 p.m. the day after the deer is recovered. GameReg is simple, fast and convenient for hunters. As conservationists, hunters understand the importance of harvest registration and what it means to deer management in Wisconsin. The system will prompt hunters to answer a series of questions, beginning with the unique harvest authorization number and their date of birth.
Hunters have three options to register their deer:
Learn more about electronic registration here.