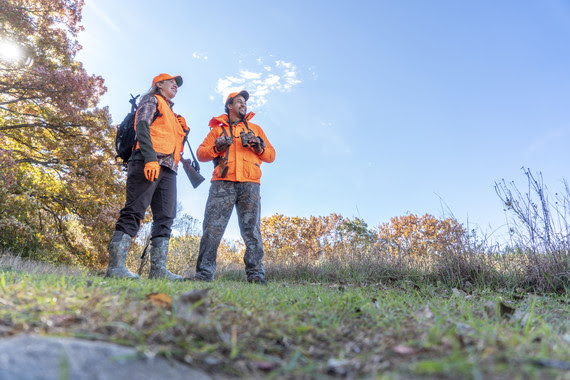 Wild Wisconsin – Off The Record Podcast has a number of episodes to prep you for the fall hunting season. / Photo credit: Wisconsin DNR
Hunting is a long-established tradition in Wisconsin. And anyone who has ever experienced Wisconsin's famed gun deer season knows it's a tradition bigger than any buck. With deer season underway, tune into the Wisconsin Department of Natural Resources' Wild Wisconsin – Off The Record podcast bringing you inside voices on Wisconsin's outdoors. The latest episodes are available now on all major podcast platforms. Have a podcast idea or want to subscribe for updates, visit us here.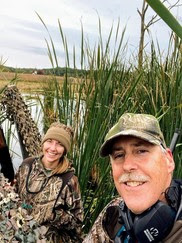 50 Years Of Experience In One Episode
In the latest episode, "On The Hunt," two avid hunters share the joys of hunting and have some advice for new hunters.
Carissa Freeh, a wildlife biologist for Pheasants Forever, explains how she went from novice raccoon hunter to passionate hunter and mentor.
Jim Wipperfurth (pictured left), a retired DNR wildlife technician, started hunting deer in the '70s with his father. He's shared his passion for hunting to many generations of mentees, and even his reluctant wife.
Whether it's your first deer season or your 50th, there's something exciting about heading out to your treestand on a cool, crisp November morning. Listen in as these guests share their love for hunting and the oneness with nature it brings. Listen in as our guests talk about their favorite time of year – Wisconsin deer hunting season.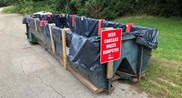 Chronic Wasting Disease, Why It Matters And What's Being Done
Hunters should all be aware of chronic wasting disease (CWD), which is an always-fatal, infectious disease that affects deer, elk, moose and reindeer.
On the episode "CWD Updates For The 2020 Deer Season," DNR wildlife conservation specialist Amanda Kamps talks about how hunters and non-hunters play a vital role in monitoring CWD across the state and various improvements that have been made to testing and processing the disease in 2020.
For those looking to learn more about CWD's background and details, "Getting a Grasp on CWD's Impact in Wisconsin" traces to the beginning of when the DNR started tracking the disease and also gives a behind-the-scenes account of CWD initiatives throughout the years.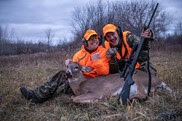 Camaraderie Of The Hunt
"It's Your First Buck, Buddy!" episode highlights the spirit of camaraderie during the hunt. Justin Morrissey shares his deer hunting experience with his best friend, Joey Wakeen, who has Down syndrome. This episode features audio from Joey harvesting his first buck and the excitement that the two shared as a result.
"For The Love of The Hunt" episode explores one couples' commitment to the world of outdoors while also finding the balance of remaining devoted to each other. John Stellflue, a Sun Prairie resident and avid outdoorsman, recently headed out for the youth hunt with his nephew – on his wedding anniversary. How did he pull that off? Compromise and respect. From the day they said I do, John and his wife, Caralyn, have had a few simple rules to balance his love of the hunt and their marriage.