Quotes of the Week
If we continue doing what we're doing, we may be in a position to do this earlier. It may be later. We will work hard to make sure we do it right.
– Gov. Tony Evers, who said the May 26 expiration of his administration's extended stay-at-home due to COVID-19 is not a hard date for reopening the state's economy. Evers said he is working with the guvs of Michigan, Ohio, Minnesota, Illinois, Indiana and Kentucky on a reopening plan. But he insisted it doesn't mean, for example, reopening northern Wisconsin will be tied to when it's safe for Detroit, one of the nation's hotspots.
Legislative Republicans are planning to act with legal and legislative options to deal with the extension of the order and get answers to the questions our constituents are demanding.
– Assembly Speaker Robin Vos and Assembly Majority Leader Jim Steineke, who along with Senate Majority Leader Scott Fitzgerald and other Republicans criticized Evers for not outlining a plan to reopen the state's economy.
This bill isn't perfect and it might be the first bill of a number that we are going to have to pass in the Legislature, but it is timely, and I think it's been well thought out and I think it will help.  Wisconsinites have endured great sacrifice and the measures that we have taken and that the governor has taken so far are working.
– Fitzgerald on the COVID-19 bill that the Legislature passed and Evers signed into law this week.
The ripple effect of what has happened to our state and our economy and our communities and our families and financial insecurity that is going to still be in existence — it doesn't end on May 11.
– Senate Minority Leader Jennifer Shilling, who noted the COVID-19 bill did not include an extension of Evers' public health emergency declaration, which is in effect until May 11.
The BOW-WOW counties were the Republican dog that didn't bark. I think that's a bright red alert for Trump in Wisconsin for November to see that he underperformed a Supreme Court candidate in our state who himself lost by 10 points.
– State Dem Party Chair Ben Wikler on Justice-elect Jill Karofsky's victory during a WisPolitics.com-Milwaukee Press Club panel discussion with state GOP Chair Andrew Hitt. Wikler touted a "surge of Democratic voters" in the traditionally Republican counties of Brown, Outagamie, Winnebago, Waukesha, Ozaukee and Washington. 
I suspect that we needed to do a better job of activating those solely Trump-motivated voters. The people who voted for the president in 2016 but sat out in 2018, we got them back in 2019 and I think we lost them again in the spring of 2020.
– Hitt, who dismissed the notion that the election was a referendum on President Trump even though he endorsed Kelly. Read more and watch video of the event here.  
Political Stock Report
-A collection of insider opinion-
(April 11 – April 17, 2020)
Rising: Jill Karofsky, absentee ballots, Lisa Neubauer, Tom Barrett, Kelda Roys
Mixed: Stay-at-home order, May 12 special election, Milwaukee lawmakers
Falling: Robin Vos, Donald Trump, Chris Larson, UW System
Rising
Jill Karofsky: It's not just that the Dane County judge won. It's not just that she's only the second person in more than five decades to knock off a sitting Supreme Court justice. It's the margin of her victory, the places she won and the message it sends nationally about the fall election. To be sure, insiders caution that some of the national post-election analysis glosses over how significant a role the Dem presidential primary played in her win. There were 924,151 votes cast in the Dem primary, compared to 628,469 on the GOP side. Karofsky, meanwhile, pulled 856,470 votes to 692,976 for conservative Justice Daniel Kelly, according to unofficial returns. That doesn't mean Karofsky won solely because of the presidential primary, some say. After all, operatives say, her campaign found ways to connect to those voters who turned out. But it sure didn't hurt. Republicans grumble about Bernie Sanders staying in the presidential race just long enough for Wisconsin voters to go to the polls, noting he dropped out even before the results had been announced. Wisconsin insiders also praise her messaging as a former prosecutor and circuit court judge, her fundraising and her display of partisanship to an eager Democratic-tilting electorate — something losing Supreme Court candidate Lisa Neubauer failed to do. National media, meanwhile, focus on what the spring results mean for the November election. State insiders caution reading too much into that considering the spotty track record April races have of predicting November results. Still, the county-by-county map of Karofsky's win is everything Dems could hope for in a statewide race: huge margins in Dane and Milwaukee counties, Kelly failing to hit the usual targets for the suburban WOW counties, a blue southwestern Wisconsin and inroads in the Fox Valley to boot. Kelly faces a lot of armchair quarterbacking in the wake of his loss. When then-Gov. Scott Walker appointed him to the bench, many saw it as a reward for Federalist Society types who were looking for their own version of Antonin Scalia on the Wisconsin bench, a deep political thinker who would philosophically shape the court. But that also meant he lacked the necessary political skills when it came to seeking a 10-year term, some Republicans complain. Other conservatives, though, argue Kelly defied expectations in some way as a first-time candidate, particularly on the fundraising front. He has reported $1.85 million in donations so far with that final tally likely to climb once all the receipts are reported. Typically, that would be a great haul for a Supreme Court candidate. But he ran into the buzzsaw that was Karofsky's fundraising with nearly $2.6 million reported, including almost $1.4 million from the Democratic Party of Wisconsin. Dems have watched for years as the state GOP poured money into the campaigns of conservative Supreme Court candidates while their side largely sat on the sideline. But this time, that Dem Party's involvement in the race dwarfed the $241,108 the state GOP gave to Kelly. Insiders are quick to sing the praises of new state Dem Chair Ben Wikler. When the first reports showed the party's investment in the Karofsky campaign, some warned it could come back to bite him if she fell short. He would've faced questions about using those resources in a court race with the November election the real show in Wisconsin, some say. But with Karofsky's win — particularly her margin — it likely will only open that national money spigot even more for the party. Meanwhile, Kelly critics second-guess his TV messaging as a little too cute by half compared to Karofsky, who focused on being a former prosecutor and a judge intent on rooting out corruption. It's a much straighter appeal to voters, some argue. It also, however, could lead to some uncomfortable moments with her new colleagues. Before COVID-19 started to dominate the headlines, Karofsky took a series of shots at Kelly, accusing him of being so beholden to conservative special interests that it amounted to corruption. Kelly fired back it was slander and demanded she apologize to him, saying she was taking shots at his colleagues as well. He also got backing from Chief Justice Pat Roggensack and follow conservative Annette Ziegler, who denounced what they called attacks "on the integrity of the court." Neither publicly endorsed Kelly, though many assumed they had his back. But fellow conservatives Rebecca Bradley and Brian Hagedorn, who did back Kelly, said Karofsky's "slanderous statements" were "evidence of her lack of fitness for this bench." After her win, Karofsky said she planned to reach out to her new colleagues to sit down "over a cup of coffee or a good Wisconsin beer" to put their differences behind them. Hagedorn strikes a conciliatory tone in an interview with WisPolitics.com, saying he will miss Kelly, but welcomes Karofsky to the court. Bradley, however, said she stood by her statement and called Karofsky a "political actor who is not fit to sit on the state's highest court." For a court that has struggled with dysfunction on and off over the past 20 years, it's an ominous tone for the start of the new term.
Absentee ballots: Amid a national pandemic, Wisconsin voters overwhelmingly voted by mail after largely preferring to cast their ballots in person in recent years. With concerns about the COVID-19 outbreak still fresh on voters' minds, will that shift have any staying power? The absentee ballots that flooded into the offices of local clerks — and sometimes never arrived — are one of the main storylines of the spring election. As the outbreak rose in Wisconsin, the guv and legislative leaders insisted the election should continue and stressed those who had worries about going to the polls should request an absentee ballot. As the guv got more pushback about his calls to move forward with the election the emphasis on absentee ballots only grew. The final accounting from the Ethics Commission found more than 1.1 million absentee ballots were returned of more than 1.55 million voters cast in the spring election. That works out to more than 70 percent of voters utilizing absentee ballots. The available numbers don't yet break out how many absentee ballots were mailed vs. those that were cast during early, in-person voting. But insiders expect the final tally to show the vast majority were cast by mail compared to the fall 2016 election, when mailed absentee ballots amounted to just under 6 percent of all votes cast. The final accounting also doesn't break out the many issues with absentee ballots. There have already been accounts of bins of undelivered absentee ballots found at a mail processing center. A series of late-breaking federal court decisions and late actions by Evers to move the election also caused confusion. The decisions include a district court ruling allowing voters to send in their absentee ballots without a witness signature so long as they included an affidavit explaining they didn't feel safe being around a witness due to COVID-19. Then a federal appeals court overturned that ruling; voters who followed the district court order can't fix their absentee ballots and can't show up at the polls and request a new ballot. As the deadline to return absentee ballots neared, data from local clerks showed thousands had been requested, but not mailed. That prompted concerns voters were being disenfranchised because they hadn't received their ballots and faced a choice between their health and their right to vote. The final tally on the absentee ballots also shows some 3,000 more ballots mailed than were requested. State elections officials are still trying to figure that out, though some possible explanations include some clerks entering ballots sent, but not listing them as requested. It's also possible some people were sent more than one ballot, particularly if they didn't get the first one. Insiders say the election was cued up for a series of court challenges over absentee ballots, had the results been close. But Jill Karofsky's blowout win takes the wind out of the sails for most legal challenges that would've otherwise been filed with just one landing before a federal judge. Citing inaction by lawmakers, that case seeks a court to order either a "complete revote … after public health officials have determined that COVID-19 has sufficiently dissipated" or a "partial" mail-in revote allowing those who did not cast ballots on April 7 to participate. Instead, insiders are left wondering if the state can fix the bugs before the fall — and Wisconsin possibly ends up as one of the tipping points for the presidential election. Otherwise, things could get ugly. And does this experience change voters' behavior? After seeing the ease of requesting an absentee ballot this spring, might more rely on that option going forward, especially if they're still worried about COVID-19 this fall? Some election watchers can see an uptick in absentee balloting going forward, but don't expect it to become the dominant method to cast ballots. Still, an incoming Milwaukee alder is already pushing a motion to send all registered voters in the city an absentee ballot request, and Mayor Tom Barrett is on board. Expect Dem mayors in other cities to try the same before the fall rolls around, some predict. Such moves could boost Dem turnout in a crucial swing state.    
Lisa Neubauer: A year ago, conservatives were vowing to take down the appeals court judge after her unsuccessful bid for the state Supreme Court. Instead, they ended up watching her cruise to another six-year term on the 2nd District Court of Appeals. Republicans had cause for optimism they could beat Neubauer for a second time in the span of 12 months after last year's race. Her focus on conservative Brian Hagedorn's past writings on homosexuality and his association with a school that banned staff from being in gay relationships had ticked off many Republicans. What's more, some said, it had exposed Neubauer as a liberal in the solidly conservative 2nd District, which is based in Waukesha County. With that race fresh on people's minds, Waukesha County Judge Paul Bugenhagen jumped into the race. But just like how the Dem presidential primary helped include the state Supreme Court race, it likely helped Neubauer in the conservative 2nd District, insiders say.  Plus, they say she was able to cut into any draw President Trump had being on the ballot unopposed in the GOP primary. For example, only 55.9 percent of the Waukesha County votes cast in the two presidential primaries were on the GOP side. That's in a county that regularly gives GOP and conservative candidates more than two-thirds of the vote. On top of that, Bugenhagen only captures 52.4 percent of the vote in Waukesha County. That points to the Dem primary boosting turnout on that side and Neubauer being able to pull over voters who also cast ballots for Trump. Some chalk that up to her superior financial resources as she outraised Bugenhagen more than 3-to-1. She also goes after Bugenahgen on his past work as a criminal defense attorney, something that likely didn't sit well with conservatives. Some Republicans say Bugenhagen is a nice guy who won his circuit court race with a shoe leather-based campaign. But he wasn't able to string together the resources or the coalition needed for an appeals court race, failing to connect with those Federalist Society types willing to invest in a judicial campaign. Obviously, insiders say, this isn't the win that Neubauer truly wanted. But it is a measure of redemption for her. At the same time, it also leaves progressives wondering, "What if?" Had Neubauer had the same touch she displayed this spring in last year's race, liberals would be back in the majority for the first time in a dozen years. Instead, they have to look to 2023 for their chance to finally flip the majority.
Tom Barrett: Milwaukee simply doesn't turn out incumbent mayors seeking reelection. Particularly when they have the kind of money advantage Barrett did over Dem state Sen. Lena Taylor, insiders say. Barrett went into the race as a heavy favorite between what he helped bring to Milwaukee — a spurt in downtown redevelopment and the Democratic National Convention, among other things. But insiders also acknowledged he had vulnerabilities, just like any other longtime incumbent. Taylor signaled early on she hoped to exploit some of those, particularly the complaint that the city's redevelopment downtown hasn't spread to predominantly African-American neighborhoods on the north side. But Taylor, an African-American, struggled to pull together the kind of resources she needed to create a platform to really hammer home those messages, insiders say. What's more, some have questioned whether decisions to shut down early voting and go down to five polling sites for election day rather than the normal 180 also hampered Taylor's efforts. Some argue African American voters are less likely to request an absentee ballot vs. whites, and having to make that choice between their health and turning out on election day may have dissuaded some from traveling to an unfamiliar polling location. Still, even if the city's polling sites were operating at full capacity, it's hard for insiders to see Taylor having been able to give Barrett a true run for his money. Polling early in the general election had him up by a margin that was similar to the final results. More polling places weren't going to change that dynamic, some argue. Now that he's got a fifth term, he's got plenty of challenges to address. One, the city is in line to get some federal stimulus money for COVID-19 costs. But it's also staring at a gaping budget hole — just like a lot of large cities around the country — with sales tax collections dropping as the economy slows dramatically. One of Barrett's selling points for a fifth term was his leadership in landing the Dem convention. But that's already been moved back to August, and now half of the host committee staff has been furloughed or reassigned. Add in that presumptive nominee Joe Biden has several times talked up options other than a full in-person convention, and the city might miss out on the big splash it was hoping for due to the convention.  
Kelda Roys: Insiders believe the former state lawmaker has been dying to get back into the game. Barring a successful, last-minute recruiting effort of a high-profile candidate to oppose her, the Madison Dem seems poised to take a state Senate seat. Several Dems had already registered to run for the 26th SD even before Fred Risser decided to hang it up after nearly six decades in the state Legislature. Still they aren't household names in Madison politics — William Henry Davis III, a write-in candidate for lt. guv in 2018; Nada Elmikashfi, whose website says she will graduate from UW-Madison in May and is a member of the Sustainable Madison Committee; and Aisha Suraya Moe, who graduated from UW-Madison in December. Roys, who left the Assembly to run for Congress in 2012, quickly jumped into the race, bringing a profile that includes a bid for guv in 2018. She then saw state Rep. Shelia Stubbs take a pass, a move that some saw as an acknowledgment that the freshman lawmaker realized the risk of nipping her political career in the bud if she came up short in the Senate race. That left Scot Ross, the longtime head of the liberal One Wisconsin Now and a first-rate provocateur of Republicans, as the only other possible high-profile candidate. But Ross takes a pass as well, saying once this "public health crisis is over, I intend to spend my time outside with loved ones, while continuing to social distance from Senate Republicans." Roys has a fundraising network from her run for guv that gives her an edge in a Senate race like this one, some say. She also created some enemies in 2012 as she tried to knock down fellow Dem Mark Pocan in the 2012 primary for the 2nd CD. Some of those enemies might try to put together an effort to recruit a strong candidate to run against Roys for the nomination in the deep-blue seat. Otherwise, insiders say, she seems in prime position to join the Senate after this fall.
Mixed
Stay-at-home order: Voters overwhelmingly backed the first steps Gov. Tony Evers took to deal with the COVID-19 pandemic. Now that his administration has extended his stay-at-home order another month, past Memorial Day weekend, vocal opposition from lawmakers and businesses is growing. And insiders say it's an open question whether voters will be as supportive this time. Some also worry the extended order runs the risk of adding another piece to the urban-rural divide in Wisconsin as those in sparsely populated areas wonder why they're living under the same directives despite few — or no — cases in their counties vs. hotspots such as Milwaukee County. New numbers from state health officials today show cases and deaths are still on the rise, with seven new deaths and 170 new confirmed cases. The new total, as of midday, was 205 deaths statewide; the cumulative case count totaled 4,045. What is clear is GOP lawmakers are going to put up much more of a fight over this order than the first one. While critical of how Evers rolled out that first order, GOP legislative leaders largely backed the move and focused their criticism on process. Now, they're promising legal and legislative action. There were no signs the Legislature was going to sign off on extending Evers' public health emergency beyond the 60 days that expire next month. So it's no surprise to some that Evers instead sought to use the powers granted to Health Services Secretary Andrea Palm to issue the extension, bypassing the need for legislative sign off. Still, those powers haven't been tested by the courts, and Republicans aggravated at the guv's move are eager to head to the conservative majority on the state Supreme Court for relief. Still, that's a tight window to get a suit filed, for the court to accept it, for briefs to be filed and for a decision before Palm's order expires May 26. That's unless the court issues a stay, and insiders note conservative Justice Rebecca Bradley has been itching for just this kind of case to persuade her colleagues to clamp down on the extent of executive powers. Beyond the legal angle of the order, there's the health aspect. For any public official trying to navigate the pandemic, there is this no-win situation — if they're successful, people will think they overreacted because the number of cases didn't match dire predictions. And if they lift the restrictions too early, they risk a deeper, more painful shutdown later this year if there's a spike in cases. Evers says the state needs more testing, more personal protection equipment and the ability to trace interactions with those infected. He also says reopening the state will be more like turning a dial than flipping a switch and he'll work with regional guvs to coordinate how they reopen the economy. That prompts questions from some on whether rural Wisconsin will have to wait to reopen until Detroit — one of the nation's hotspots — is good to go. But Evers tells reporters that's not how it will work. Some have wondered if the guv will start to turn that dial on the economy ahead of May 26. Adding a month to the stay-at-home order likely came as a shock to many who were hoping to start getting back to normal sooner rather than later. Insiders also note the new expiration date goes beyond Memorial Day, raising the prospect of residents missing out on the unofficial kickoff to summer. It also has them wondering if Evers will start turning the dial before then. If residents are bracing for a full month, but see things start to change come mid-May, it would seem like a relief, some believe. Insiders also see the challenge of persuading local officials in rural areas to keep enforcing the order so long if they aren't seeing massive outbreaks. Northern Wisconsin, for example, is dependent upon the tourism industry. On the one hand, some will want the economy to open back up to take advantage of those prime vacation months for tourists. On the other hand, if an infected tourist brings COVID-19 with them and causes an outbreak, it would quickly swamp the small hospitals in rural areas. Others throw out the idea of moving to a regional approach before the new order expires, giving locals more control to manage the situation on the ground. Some Republicans say they feel like Evers has been able to box them in at each turn in this process because he holds all the cards. But if the public believes he overstepped his bounds with this latest order, that could change. On the flip side, Republicans run the risk of going overboard, too. Some are already trying to organize rallies to protest the order. Insiders say if they look anything like what happened in Michigan, some say, it could paint the opposition as extreme. What's more, GOP state Sens. David Craig, of Big Bend, and Steve Nass, of Whitewater, are openly calling for the Senate to convene quickly and reject the nomination of Palm, one of several Evers cabinet appointments who has yet to receive a floor vote. But insiders counter it was one thing to fire DATCP Secretary Brad Pfaff amidst a farm crisis. Trying to take down the DHS secretary in the middle of a national health scare would be outright tone-deaf. However this plays out, some say, it looks like the semi-truce between Evers and GOP legislative leaders that was struck at the beginning of the pandemic is going to quickly evaporate and take the Capitol right back to the partisan divide that has marked the guv's term so far.
May 12 special election: Facing a torrent of criticism about moving ahead with a statewide election amid a national health emergency, Gov. Tony Evers made a last-minute bid to push the spring contests back to June only to be overturned by the state Supreme Court. Critics chirp that his administration doesn't seem to be as concerned about the special election for the heavily GOP 7th CD on May 12. That date comes smack dab in the middle of his administration's stay-at-home order, which has been extended to May 26. There already had been political drama about the dates for the special election after the guv originally planned to have the primary and special election on Mondays in December and January, saying he wanted the district to have a voice in important proceedings such as impeachment. But he had to pull back those dates because they didn't leave enough time under federal law to send absentee ballots to voters overseas. He then set the primary for Feb. 18, lining up with the existing spring primary, and the special election for May, meeting the required gap for those absentee ballots. But Republicans howled the move was about ensuring the heavily GOP 7th didn't boost turnout on the April 7 ballot with a Supreme Court race that was expected to be heavily influenced by the Dem presidential primary. Fast forward to the early stages of the pandemic, and Evers' administration said it would consider moving the date again, arguing he had the power to set the date of the special election, therefore it was within his abilities to move it. But now that the April election is out of the way, his chief legal counsel suggests the May 12 contest may go ahead as planned. Ryan Nilsestuen said the May 12 election is much different from the April 7 statewide spring election, because the area is more rural, meaning there won't be similar issues with large groups of people congregating in one area. A much lower turnout is also expected as GOP state Sen. Tom Tiffany faces Dem Tricia Zunker. And there are also fewer COVID-19 cases in the district compared to urban areas. Republicans again see politics at play, saying if Evers had truly been that concerned about voters with his efforts to move the April 7 election, he'd be taking similar steps in the 7th. Cynics also note Dems' prospects in the race aren't nearly as good as they were for the Supreme Court contest. New FEC reports show Tiffany had a more than 2-to-1 advantage for cash on hand over Zunker as their race heads into the final six weeks. Tiffany, R-Minocqua, reported $489,142 raised between Jan. 1 and March 31, a period that included his win over Jason Church in a hotly contested Feb. 18 GOP primary. He finished the period with $251,295 in the bank and has now raised $1.2 million over the course of the campaign. Zunker, meanwhile, raised $153,065 over the three-month period as she easily won a primary over businessman Lawrence Dale. She had $109,150 in the bank at the end of March and has now raised $298,131 over the course of the campaign.
Milwaukee lawmakers: Being stuck in the minority is no fun. That's why running for an office back home — particularly one that pays better — can be so attractive. But the Milwaukee delegation proves once again that winning a seat in the state Legislature is no guarantee of success in running for local office. State Reps. David Crowley and JoCasta Zamarripa are successful in their spring bids, while Sens. Chris Larson and Lena Taylor and state Rep. Jason Fields aren't. Insiders credit Zamarripa's work ethic as she squeaks out a  92-vote win for the Milwaukee Common Council in a low- turnout district. She tells WisPolitics.com that she plans to serve out the remainder of her Assembly term, but won't seek reelection to the Legislature this fall. Crowley, meanwhile, will be required to resign his seat in the Assembly now that he's becoming county exec. But Larson, Taylor and Fields aren't going anywhere, at least for the remainder of this term. Insiders toss out several theories about Fields' loss, from the decision to go negative in the city comptroller race to the lack of in-person early voting and just five polling sites open in Milwaukee on election day. But when you lose by just 998 votes out of more than 81,000 cast, any number of factors could've played a role in the narrow loss, election watchers say.   
Falling
Robin Vos: There are several lasting images from the April 7 election. One is the long lines at polling sites in Milwaukee, a hot spot for COVID-19. Another is the Assembly speaker decked out in personal protection equipment from head to toe as he worked a polling site in his district insisting it was safe to vote in person; it's his Dukakis in the tank moment, critics gloat. Vos defenders say neither can be blamed solely on the Rochester Republican — those working the polling site alongside him were required to wear the gear too, after all. But he becomes the face of the GOP effort to plow forward with the spring election. The end result is even worse than Republicans had feared: not only did conservative Justice Daniel Kelly lose the election, but his 10-point loss to liberal Dane County Judge Jill Karofsky results in a series of national takes that President Trump has a Wisconsin problem. Initially, Dem Gov. Tony Evers and GOP legislative leaders were singing from the same hymnal about the spring election: It should go forward because of the number of local elections on the ballot, and those who don't feel safe voting in person should ask for an absentee ballot. But as the pandemic progressed, the pressure on Evers continued to mount to take a different approach. That's when, insiders say, Evers began to move the goalposts, talking about moving to a mail-in election, calling a special session to change the election date and finally issuing an executive order delaying in-person voting until June only to be overturned by the state Supreme Court. He got resistance from GOP lawmakers every step of the way as they began to accuse him of "feckless" leadership, and Dems didn't shy away from criticizing the guv for not being more aggressive about trying to change the date. If he'd raised the issue, say, four weeks earlier, they argue, it would've changed the entire conversation. But as the efforts seeped into the national media — aided by a case that went all the way to the U.S. Supreme Court — the narrative became that Evers was trying to move the election, but it was Republicans who were to blame for insisting on going ahead with in-person voting amid the pandemic. That narrative is particularly hard to swallow for Republicans, who note Evers was on exactly the same page they were about the spring election until the final weeks. Still, they also acknowledge largely losing the messaging on the spring election, particularly in the national discussion of what went on. What's more, some say Republicans made a bad political calculation. With Senate Majority Leader Scott Fitzgerald, R-Juneau, already measuring the drapes for the 5th CD, many insiders see Vos as driving the train when it comes to the election date standoff. They also ask why Republicans wouldn't have wanted to go along with Evers' call to move the date. After all, having the spring election paired with the presidential primary put Kelly at a severe disadvantage. Moving it June 9 as Evers suggested would've put the election after what some were dubbing the second Super Tuesday with a series of states settling on June 2 to reschedule their primaries. Bernie Sanders would definitely have dropped out of the race by then, taking a little air out of the Dem presidential primary balloon. It would've been a much better political climate for Kelly then. Others, however, note Evers also wanted to keep absentee voting open through the proposed new election date, and Dems would've been thrilled to have that additional time to keep collecting absentee ballots because their voters are much more likely to vote by mail anyway. What's more, some Republicans argue this wasn't a political miscalculation by Vos. It was what he and other Republicans believed was the right thing to do because of the number of local offices on the ballot. Republicans just aren't going to agree to extending the terms of incumbents by an additional two months, denying voters their chance to speak, some say. There's also a line of thinking that this whole thing was about more than just a fight between Evers and GOP leaders about how to run the election. It was an early skirmish between the national parties on how November is going to go. Wisconsin could decide the presidential race, and Republicans are going to fight any effort to open up elections to make it easier to vote by mail, among other things. Insiders also note Evers has managed to escape the collateral damage on how the election played out, particularly in the eyes of the national media. For one, the margin of Karofsky's victory helps gloss out the myriad of problems with absentee ballots that would've rocked a dead-even race. Two, whether intentional or by accident, insiders say it all played out perfectly for Evers. His side wins, Republicans get blamed for holding an election amid a health pandemic and a whole lot of Dem voters have extra motivation to turn out this fall to show up the GOP leaders that they believed forced them to risk their health by voting in April.
Donald Trump: The president was on the spring ballot in name only, and it was difficult for many insiders to see how that would truly propel conservative turnout and offset a — somewhat — contested Dem primary. Still, Trump gave Daniel Kelly a full-throated endorsement, and his campaign hyped its GOTV efforts on the conservative justice's behalf only to see him lose by double digits. That sparks a round of national media speculation about what the spring results mean for Trump's prospects in Wisconsin, even though state insiders warn April elections in the state often have been poor predictors of November results. Look no further than liberal Rebecca Dallet winning by double digits in April 2018 before Dem Tony Evers eked out a 1-point win in the guv's race that fall. Or when conservative Michael Gableman knocked off an incumbent justice in April 2008 with 51 percent of the vote only for Dem Barack Obama in November to romp to the biggest winning margin for Wisconsin's electoral votes since 1964. It's particularly difficult, some say, to draw a string line from April to November this year because of the unique circumstances of the election. One, Bernie Sanders hadn't yet dropped out of the presidential race before Wisconsinites went to the polls, and that helped provide a little extra juice to get Dems to the polls. Two, the drama over the spring election amid a national health pandemic may have actually inspired some Dems to turn out as a way to show up Republicans who insisted on going forward with the election. Still, insiders point out a few troubling signs for the president. The map of Tuesday's results is the Dem dream scenario for November: deep blue Dane and Milwaukee counties turning out in high numbers, the WOW counties dipping below their normal deep-red numbers, the Fox Valley with a bluish hue and southwestern Wisconsin producing for Dems. It's unlikely November's results will look like that once the turnout evens out a little, insiders say. The April 7 results also suggest an enthusiasm gap. It's not just that Kelly lost. It's that it was an 11-point margin with turnout reaching nearly 1.55 million voters. If, say, 3 million head to the polls this fall, that means Trump needs to rack up a huge win among those who weren't fired up enough to turn out this spring. That's some tough math, election watchers say. What's more, the people who turned out amid a national health pandemic and — particularly in Milwaukee — stood for hours in line sometimes while it rained, aren't likely to stop at anything this fall to vote. That means Republicans will need to either match that intensity — or find a way to dampen Dem enthusiasm. The main super PAC supporting Trump goes after Joe Biden with a $2.7 million TV buy in Wisconsin knocking him on China, an effort to hurt the presumptive Dem nominee with blue-collar voters. But unlike the 2016 primary, which had bad feelings that lasted well past the convention, the Dem field is quickly coalescing around Biden, which might make it harder for Trump to stoke divisions among Dems.
Chris Larson: The state senator takes a second swing at Milwaukee County exec, coming up short this time by about 1,000 votes — and after once again being heavily outspent by incumbent Chris Abele. This time, however, Abele's largesse goes to benefit state Rep. David Crowley, who will become the first elected African-American to lead the state's largest county. Just like four years ago, Larson came out of the primary as the top vote-getter. But unlike when he topped Abele in February 2016 — only to get just 44 percent of the vote that April — the primary vote was much more split this time with a crowded field. When Larson emerged with 36 percent of the primary vote — just ahead of Crowley's 35 percent — many insiders saw a tough climb for Larson in the general, assuming many of those who didn't vote for him in the primary were unlikely to come over to his side in the April election, considering this was his second attempt. Still, final numbers from the Milwaukee Elections Commission had Crowley, a state representative, with a 1,039-vote lead out of nearly 193,000 votes cast. Besides the narrowness of the race, some last-minute drama emerged. After it initially looked on election night like almost all of the vote was in, it turned out there were thousands of absentee ballots that hadn't been tabulated yet from Wauwatosa and Franklin. Crowley's lead still held up after those were added in, and Larson says the next day he's not going to challenge the results, praising Crowley as a good man who he hopes does well. The last-second twist with absentee ballots was perhaps appropriate for what Larson called the oddest race of his career. That started with three candidates hiring the same people to circulate their nomination papers, resulting in two of them being booted from the ballot. Then there was the COVID-19 pandemic that made campaigning difficult. On top of that was Abele's money. The outgoing exec is no fan of Larson's after the two clashed in 2016, and insiders expected him to spend big again to prevent his rival from succeeding him. Abele's Leadership Milwaukee reported $782,399 in independent expenditures backing Crowley. Larson is quick to point to Abele's money as a factor in his race. Others, however, note Larson was about to outraise Crowley and got outside help himself with a mail program from Citizen Action, which didn't report how much it dropped on the effort. Milwaukee insiders say the race also may have been a little tighter than it would've otherwise because early voting was cut short in Milwaukee and in-person sites were limited to just five rather than the usual 180. That had to have had an impact on African-American turnout, some say. There were also 17,000 undervotes in the race, which some chalk up to Republicans who decided while they didn't like Larson this time around, either, they weren't that thrilled about Crowley. Four years ago, those Republicans got behind Abele and helped fuel his margin of victory. The question for Larson is whether there's a path to advance politically. He served as minority leader in the Senate for one term, but was turned out after a poor showing in the 2014 elections. He's clashed with fellow Dems, which can make it tough to build the alliances you need to succeed. He's now lost the county exec's office twice, and the 4th CD is a majority-minority seat. Winning what will likely be a spirited primary to succeed U.S. Rep. Gwen Moore, D-Milwaukee, would be a tough task. So what's that leave? Milwaukee mayor once Tom Barrett is done? Milwaukee insiders note Larson can likely have his state Senate seat for as long as he likes, and he's got a happy band of warriors who are committed to him, meaning he'd have allies to ward off any primary challenges. But it remains to be seen if he can move onto something bigger and better than being a rank-and-file member of a Senate Dem caucus deep in the minority.
UW System: The truly dire financial situation of the UW System becomes clearer every day, with departing President Ray Cross revealing a draft plan this week to begin furloughs of administrators and employees from campuses across the state. UWS is slated to take a nearly $170 million hit — with the bulk of it at the Madison campus— in the spring semester alone. Experts say they only believe that number will grow. While federal stimulus money will ease the burden by some $47 million, budget watchers say the aid won't be enough to sustain many campus budgets. Cross calls the COVID-19 recession a financial hurdle "the likes of which most of us have never seen," with comparisons to the Great Depression. And Regent President Andrew Petersen says the board's main focus is just bringing back some stability to campus operating budgets. Recessions traditionally give an uptick in enrollment for universities and trade schools, and the first three months of 2020 show UWS applications are actually higher than over the same period last year. But UWS isn't taking any chances in a pandemic. The system eases requirements for future semester enrollment by offering fee exemptions for students struggling financially and not holding them accountable for ACT and SAT cancellations, among other things. But there seems to be little light at the end of the tunnel with Gov. Tony Evers telling President Trump he expects state revenue to fall flat by at least $2 billion over the next year and Assembly Speaker Robin Vos calling for a spending freeze thanks to the "economic carnage" of the virus.
State's COVID-19 response triggers flurry of lobbying efforts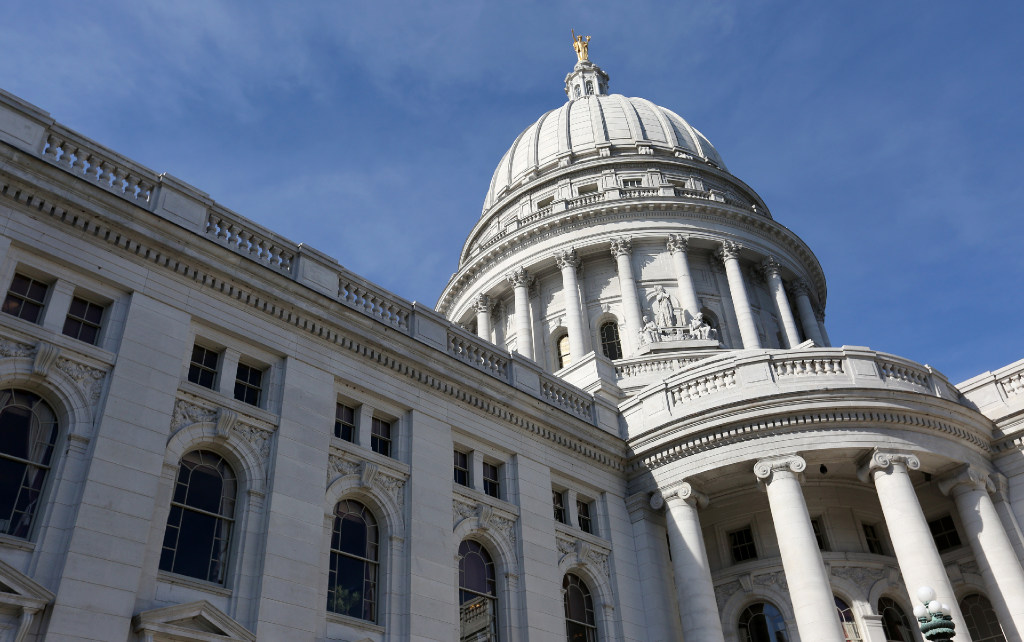 Gov. Tony Evers' declaration of a public health emergency and subsequent stay-at-home order in response to the COVID-19 pandemic set off an unprecedented flurry of lobbying, according to a WisPolitics.com review of records submitted to the state Ethics Commission.
The review provides an early look at lobbying efforts from March 12, the day Evers declared the public health emergency, through yesterday, when Evers extended his stay-at-home order through May 26. 
It found 268 15 Day Reports, filings that must be submitted to the Ethics Commission within 15 days of the first lobbying communication on a bill, budget bill subject, proposed rule or topic on which the organization makes a lobbying communication. That total is more than four-and-a-half times the previous high water mark for lobbying efforts during that time period in the second year of a biennium. 
The previous ceiling for 15 Day Reports submitted between March 12 and April 16 in an off-year was 58, set in 2008. These have been tracked by the Ethics Board and now the commission since 2003.
But while lobbying may have been up, some lobbyists told WisPolitics.com the social distancing guidelines put in place by federal and state health officials have made their efforts less effective.
John Schulze, a lobbyist for the Wisconsin chapter of Associated Builders and Contractors, said his communication with lawmakers has significantly changed. 
"It's a lot less face-to-face obviously, a lot more calls, a lot more emails or texts than in the past," he said.
Schulze said that change made communication less effective "because it's more binary; a legislator asks a question and you give an answer."
"I make the pitch in a call and cannot pick up nonverbal communication," he said, adding the change left less of an opportunity to compromise.
Several other lobbyists who provided background information to WisPolitics.com for this story echoed that point. 
Challenges for lobbyists have also extended beyond normal lobbying efforts. North Central States Regional Council of Carpenters lobbyist Andrew Disch said coronavirus forced the carpenters union to cancel its lobby day, an event put on to allow organizations to mingle with lawmakers and promote their interests.
Disch said the decision to cancel the event was made two days after Evers declared the public health emergency and Health Services Secretary Andrea Palm called for events with over 250 people to be canceled.
While the Ethics Commission data provides an initial glimpse at lobbying efforts, it doesn't yet provide a comprehensive look. For one, the reports don't disclose hours or money spent on lobbying. Those details often are reported in the twice-a-year lobbying reports. 
Ethics Commission Administrator Dan Carlton also said the date listed on the reports is the date an organization reported its lobbying efforts, not the date the lobbying effort took place. As the name of the report suggests, organizations have 15 days to report their lobbying efforts. 
So far, much of the lobbying on Act 185, the state's COVID-19 package, has not yet been reported. As of yesterday, the Ethics Commission had only four reports specifically on the package yet 60 lobbying principals registered a position on the bill.
Carlton said state statute requires a 15 Day Report for lobbying on legislation even if a separate report was filed for lobbying on a topic related to that legislation. He also noted lobbying principals don't have to file a report to register a position on a bill, as long as they don't lobby on it.
Based on the available data, the WisPolitics.com review found 239 of the 268 lobbying reports were related directly to COVID-19, good for 89 percent of the overall efforts. 
Another six reports dealt with issues brought on by coronavirus, such as telehealth restrictions, unemployment or matters relating to the April 7 election. Combined, those two categories make up 91.4 percent of the reported lobbying efforts between March 12 and April 16.
A total of 222 groups representing nearly every aspect of the public and private sectors were responsible for those lobbying efforts. The groups ranged from organizations representing medical personnel, hospitals and construction and trade groups to the YMCA and the Milwaukee Brewers.
The lobbyists who spoke to WisPolitics.com both on the record and on background for this story said early lobbying efforts all centered on the same theme: ensuring their industries were granted essential status so they could carry on through the pandemic.
Disch and Schulze successfully pushed for construction to be deemed an essential industry.
Others didn't fare as well.
Metropolitan Milwaukee Association of Commerce lobbyist Steve Baas told WisPolitics.com he faced challenges "not from the lobbying standpoint but from the organizational standpoint" in representing a group with members spanning virtually every category of the economy. 
"You can fight like crazy to make 70 percent of your members happy, but the other 30 percent are lighting me up," he said.
Baas said for the most part, MMAC members have been appreciative of efforts to lobby on their behalf.
"But that doesn't change the fact that for some of them, there is going to be some heartburn there," he said.
Fundraising for most Wisconsin congressional delegates drops amid COVID-19 pandemic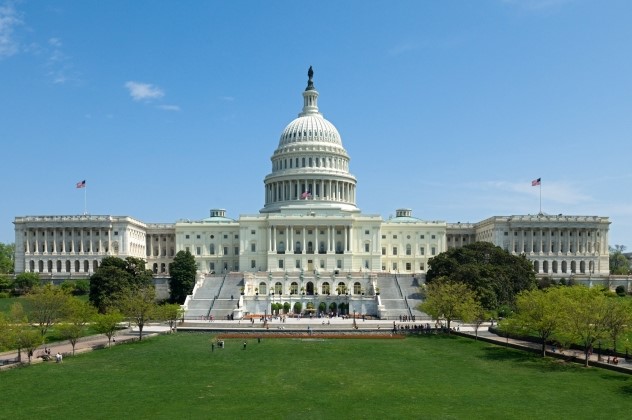 Most Wisconsin U.S. House representatives saw an overall drop in campaign contributions compared to last quarter, with several lawmakers pinning the losses on COVID-19.
A WisPolitics.com analysis of finance reports found Republicans overall saw significantly greater dips in their campaign donations than Dems.
U.S. Rep. Mike Gallagher raised $150,343 less in the first three months of 2020 compared to 2019's Q4, the greatest drop out of all incumbents. 
Gallagher campaign spokesman Jordan Dunn told WisPolitics.com the Green Bay Republican is focusing his efforts more on helping Wisconsinites through the pandemic instead of collecting campaign contributions. 
"Rather than spend time fundraising, Congressman Gallagher felt it was more important to spend his time and energy assisting Wisconsin residents through this unprecedented public health emergency," Dunn said. "He has no regrets about shifting priorities in light of the unique circumstances." 
Gallagher raised $255,958 this quarter compared to his previous $406,301. But he did end Q1 with a sizable war chest of over $2 million in the bank as he prepares for his fall re-election bid against state Rep. Amanda Stuck, D-Appleton.
Meanwhile, Dem U.S. Reps. Mark Pocan, of the town of Vermont, and Gwen Moore, of Milwaukee, were the only two to see a slight bump in receipts despite the current pandemic. 
Pocan raised $111,657 compared to Q4's $107,389, and Moore raised $146,145 compared to $133,804. 
Spokesmen for the Moore and Pocan campaigns didn't immediately respond to requests for comment. 
Other than U.S. Rep. Jim Sensenbrenner, who announced he won't be seeking reelection this November, all three remaining GOP House congressmen — Gallagher, U.S. Rep. Glenn Grothman, of Glenbeulah, and U.S. Rep. Bryan Steil, of Janesville — saw their receipts decrease by more than $100,000 each. 
Wisconsin's 7th CD sits vacant after former U.S. Rep. Sean Duffy, R-Wausau, resigned last autumn. 
Grothman saw his receipts fall to $177,210 from last quarter's $318,175. He finished Q1 with $728,293 in the bank and $139,110 in debts. 
"Everyone has been adversely affected during these challenging times, that is why Congressman Grothman is especially grateful for the continued campaign help from so many supporters across Wisconsin," Grothman Campaign Manager Alec Hanna told WisPolitics.com. 
Steil ended Q1 with $280,789 in receipts compared to $384,207 last quarter. 
U.S. Rep. Ron Kind was the only Dem to see receipts fall. His campaign took in $235,992 versus $292,14 in Q4. Still, Kind still sits comfortably with the greatest cash on hand out of any other Wisconsin candidate at just over $3 million.
UW System to furlough administrative employees
The UW System will furlough some 588 administrative employees to partially cover unprecedented financial losses due to the coronavirus pandemic.  
In an email to UW System Administration, UW President Ray Cross called the mounting costs and revenue losses for the system "almost hard to believe," and that neither he nor anybody else knows when a turnaround is coming. He said the system is "doing all we can to preserve our future as a university.
"This is a painful but necessary reality. And it is difficult news to share," the email read. "I am so proud of your dedication to our mission in the face of unprecedented challenges. It is my top priority to protect you, your job, and your benefits as best we can."
Beginning in May, Cross announced a one-day furlough per month for all UW System administration employees, including UW-Shared Services and UW Extended Campus, through June 2021. 
UW-Shared Services is an efficiency program meant to save costs and consolidate administration whenever possible. And UW Extended Campus is an online education branch of the UW System partnering with all campuses. 
Additionally, Cross said campus chancellors have authority to make their own furlough decisions with staff and faculty on how best to reduce costs and preserve their budget.  
Still, Cross said the system "may have to take additional action" if financial conditions change in the future. 
A spokeswoman for Gov. Tony Evers didn't immediately respond to a request for comment. 
UWS previously estimated there will be a system-wide $168.2 million hit in additional costs and lost revenue in the spring semester alone. Cross has called this a "conservative" estimate and said he expects the numbers to rise as the pandemic continues. 
A spokesman for UWS said the administrative furloughs are expected to save the system around $3 million through June 2021. 
See the email here.
See the furlough draft plan here.
Decision on Ho-Chunk Beloit casino now rests with Evers
Wisconsin now has a second chance at a new casino, with the U.S. Bureau of Indian Affairs approving a Ho-Chunk Nation Beloit plan and sending it to Gov. Tony Evers' desk. 
The move comes after former Gov. Scott Walker in 2015 shot down a plan by the Menominee Indian Tribe of Wisconsin to build and manage a Hard Rock Hotel & Casino in Kenosha County. 
Walker at the time cited "more than 100 million reasons" why he rejected the $800 million plan after nearly two years of negotiations, including a compact with the Forest County Potawatomi that the state would have to reimburse Milwaukee's Potawatomi Hotel & Casino for any lost revenue. 
The current plan has circulated in the BIA since late 2018, and Greater Beloit Chamber of Commerce Executive Director Aimee Thurner said the organization is "thrilled" with the economic prospects of a new casino and urged the guv to sign off on the plans soon. 
"We hope that the governor will quickly approve the proposal," she said in a statement. "We look forward to the many economic benefits this project will bring to our Community!"
Ho-Chunk Nation spokesman Ryan Greendeer told WisPolitics.com that Evers had previously said while campaigning for governor that he would approve of such plans. 
"Hopefully once we can overcome this COVID-19 epidemic the governor's office will be able to take a good look at that," Greendeer said. "He's already indicated that he would sign it back in the election cycle."
Greendeer said he believes BIA is quite literally sending the plan to Evers' desk, and should arrive through the mail by Monday. 
A spokeswoman for Evers' office didn't respond to a request for comment on where he stands with the matter. 
The city of Beloit said the project is expected to bring 1,500 new jobs to the area. 
The planned site borders I-39/90 and will take up about 73.5 acres, adding the land to Ho-Chunk sovereignty. 
"Unequivocally, our highest priority is doing everything we possibly can to keep our staff and the public safe," said Beloit City Manager Lori Curtis Luther. "Once this crisis is over, we look forward to celebrating this amazing announcement that will bring much needed future revenue and jobs to Beloit." 
A spokeswoman for Senate Minority Leader Jennifer Shilling, D-La Crosse, said her office had no comment on the casino at this time. Other lawmakers also didn't immediately respond to requests.
And spokesmen for the remaining GOP and Dem legislative leadership didn't immediately respond to requests for comment. 
See the environmental impact statement on the project here.
Political TV
(Check local listings for times in your area)
"UpFront" is a statewide commercial TV news magazine show airing Sundays around the state. This week's show, hosted by ADRIENNE PEDERSEN, features WMC President and CEO KURT BAUER and Milwaukee County Executive-elect DAVID CROWLEY.
*See more about the program here: http://www.wisn.com/upfront/
*Also see a recap of the show online each Monday at WisPolitics.com 
"Rewind," a weekly show from WisconsinEye and WisPolitics.com, airs at 8 p.m. on Fridays and 10 a.m. on Sundays in addition to being available online. On this week's episode, WisPolitics.com's JR ROSS and WisconsinEye's STEVE WALTERS discuss spring election results and the latest in the state's response to the COVID-19 pandemic.
*Watch the show here.
Check out WisPolitics.com's Midday, a daily podcast offering insights into the top news of the day.
*Listen to the podcasts here. 
"Meeting in Middle America," with STEVEN OLIKARA, founder and president of the Millennial Action Project, features an interview with CHARLIE BERENS, an Emmy Award-winning journalist, comedian and creator of the "Manitowoc Minute."
*Watch the show here.
"The Insiders" is a weekly WisOpinion.com web show featuring former Democratic Senate Majority Leader CHUCK CHVALA and former Republican Assembly Speaker SCOTT JENSEN. This week, the two mark the end of the Miller Park sales tax by regaling the inside baseball that enabled the Milwaukee Brewers' home stadium.
*Watch the video or listen to the show here.
On the latest episode of the "Battleground Wisconsin Now" web show, Edge Messaging LLC President BRIAN FRALEY and Cap Times Opinion Editor JESSIE OPOIEN discuss the results of the spring election.
Watch the show here.
Wisconsin Public TV's "Here and Now" airs at 7:30 p.m. Fridays.
"Capital City Sunday" airs at 9 a.m. Sunday on WKOW-TV in Madison, WAOW-TV in Wausau, WXOW-TV in La Crosse and WQOW-TV in Eau Claire. 
Week Ahead
Saturday: The Elections Commission meets to discuss the April 7 election and other matters
– 1:30 p.m.: Via teleconference. Details here.
Tuesday: WisPolitics.com hosts an online panel discussion, "Earth Day: The Next 50 Years." 
– 12 p.m.: Visit here for information on how to view.
Tuesday: The Thompson Center hosts an online event with former U.S. Solicitor General Paul Clement.
– 12 p.m.: Visit here for details. 
Thursday: The Milwaukee Press Club, WisPolitics.com and the Rotary Club of Milwaukee hosts Milwaukee Police Chief Alfonso Morales for an online Q&A.
– 12 p.m.: Visit here for details.
Names in the News
WisPolitics.com events include:
–Tuesday: "Earth Day: the Next 50 Years" virtual event featuring Lt. Gov. MANDELA BARNES, chair of the Governor's Task Force on Climate Change, and state Rep. MIKE KUGLITSCH, R-New Berlin, chair of the Assembly Committee on Energy and Utilities, and a member of the task force. A panel of four experts will also offer perspectives on environmental, conservation, transportation and business trends over the next 50 years.
Click here for more event information and to register: https://www.wispolitics.com/2020/earth-day/
The event is sponsored by Husch Blackwell, American Family Insurance, Walmart, Xcel Energy, AARP WI, Wisconsin Hospital Association, plus special event sponsors Boldt Company, Outrider Foundation and Wisconsin Environmental Initiative.
— Thursday, the Milwaukee Press Club, WisPolitics.com and the Rotary Club of Milwaukee will host Milwaukee Police Chief ALFONSO MORALES as the featured guest at a virtual event. Morales will field questions from a panel of journalists from noon to 1 p.m. The panel: TONY ATKINS,  reporter, TMJ4; ERIK BILSTAD, executive producer/news, Newsradio 620 WTMJ; and ELLIOT HUGHES, reporter, Milwaukee Journal Sentinel. The event is sponsored by: UW-Milwaukee, Spectrum, The Firm Consulting, the Milwaukee Police Association, WAGET & 1125@Pabst, and the Medical College of Wisconsin. REGISTER: https://milwaukeepressclub.org/events/milwaukee-police-chief-alfonso-morales-headlines-newsmaker-lunch-hour/
— April 16 recording: State party chairs ANDREW HITT, of the state GOP, and BEN WIKLER, of the state Democratic Party headlined a WisPolitics.com-Milwaukee Press Club virtual event on the April 7 election and its aftermath.See a recording: https://wiseye.org/2020/04/16/wispolitics-com-and-milwaukee-press-club-newsmaker-luncheon-with-state-party-chairs/
Next week marks the 50th anniversary of Earth Day, founded by Wisconsin native GAYLORD NELSON, a former governor and U.S. senator. Find information on the founding of Earth Day, a link to a new video from the Outrider Foundation, an interview with TIA NELSON, daughter of Gaylord Nelson and managing director/climate for the Outrider Foundation, and other background: https://www.wispolitics.com/2020/earth-day/
The 2020 Wisconsin Civics Games, a high school team competition set for April 24 and May 15, has been canceled. Wisconsin Newspaper Association Foundation board member EVE GALANTER, who spearheaded the Civics Games effort, thanked  all students, teachers, volunteers and sponsors who signed up to participate in this year's games. All schools signed up for the 2020 Civics Games will be kept on the email contact list for the 2021 games. Organizers hope to announce the 2021 dates by the end of the school year. See more: http://www.wnanews.com/wisconsin-civics-games/
Gov. TONY EVERS announced today he signed SB 605, which expands access to rehabilitation technology for individuals with disabilities of complex rehabilitation technology in the Medicaid program. See the release: https://www.wispolitics.com/2020/gov-evers-signs-senate-bill-605-expanding-access-to-standing-technology-for-individuals-with-disabilities/
WEDC Secretary MISSY HUGHES has named KELLIANN BLAZEK as the newly created Office of Rural Prosperity's very first director. Gov. TONY EVERS first called for creating the office in February to provide a "one-stop shop" on rural issues. Blazek currently serves as staff counsel for U.S. Rep. CHELLIE PINGREE, D-Maine, and will take over the new position on April 20. 
PATRICK McNULTY has left Sen. DALE KOOYENGA's office to become U.S. Rep. MIKE GALLAGHER's campaign manager. 
Madison Metropolitan School District Board Member NICKI VANDER MUELLEN is running to replace outgoing state Rep. CHRIS TAYLOR, D-Madison, in the 76th AD. Vander Muellen has served on the school board for the last three years, and she faces Madison Ald. MARSHA RUMMEL and former Dane County Board candidate HEATHER DRISCOLL in the Dem primary. 
Former Wisconsin U.S. Rep. MARK GREEN has been named the new executive director of the McCain Institute for International Leadership in Washington. Green previously served in the state Assembly for six years and represented the state's 8th CD in Congress between 1999 and 2007. After an unsuccessful run for governor, in 2007 he was picked by President GEORGE W. BUSH to serve as U.S. ambassador to Tanzania, a post he held until resigning upon President OBAMA's inauguration in January 2009. Green went on to serve as the administrator of the U.S. Agency for International Development under President DONALD TRUMP. He will replace KURT VOLKER, who stepped down in October 2019 after becoming embroiled in the Ukraine scandal that led to Trump's impeachment.
EUGENE KANE, the former Milwaukee Journal-Sentinel columnist, has died.  Kane is a 2014 inductee of the Milwaukee Press Club's Milwaukee Media Hall of Fame. "We are grateful we had the opportunity to recognize Eugene's excellence as a journalist, his passion for the Milwaukee community and his persistence in calling out racial injustice," said GENE MUELLER, press club president and host of Wisconsin's Morning News at WTMJ 620. See more: https://milwaukeepressclub.org/remembering-eugene-kane/
DAN WISNIEWSKI, a top aide to then-Gov. TONY EARL and former Dane County Executive KATHLEEN FALK who garnered praise for his conservation efforts, has died. He was a Trout Unlimited stalwart and was recognized with the Lifetime Achievement Award at a recent TU State Council Banquet for: protecting key natural areas while director of the state public lands commission, helping Falk pass a local conservation fund referendum and serving on the Northwoods Land Trust board and the Dane County Park Commission. His friends say he had a hand in conserving over 100,000 acres of Wisconsin's most precious lands and waters over the last 20 years.
FRANK RYAN, a former bureau chief for UPI in Madison and press secretary to Attorney General DON HANAWAY, has died. He was also president of the National Alliance on Mental Illness of Wisconsin for several years. In 1998, the Wisconsin Newspaper Association recognized "the exceptional contribution Mr. Ryan made to journalism in Wisconsin and the United States over a period of more than two decades."
Endorsements: The following is a list of recent endorsements, based on emails received by WisPolitics.com:
-U.S. President
JOE BIDEN: U.S. Sen. TAMMY BALDWIN, Mayor TOM BARRETT
– 7th CD 
TRICIA ZUNKER: U.S. Sen. TAMMY BALDWIN
– 3rd CD
JESSI EBBEN: GOP Reps. SCOTT KRUG, ROB SUMMERFIELD
Lobbyist Watch
Eleven changes were made to the lobbying registry in the past 10 days.
Follow this link for the complete list.