Doreen Johnson received the University Staff Employee Appreciation Award for January at University of Wisconsin-Stout.
Johnson, of Colfax, is a Human Resources assistant advanced. She has worked at the university since 2008. Chancellor Katherine Frank presented Johnson with the award.
Johnson's nomination stated: "Doreen has worked in the Human Resources department for over 10 years and is a vital member of the HR team and to UW-Stout. She has worked in a few different capacities in (the) HR office prior to her current role as an HR recruiter. She is very committed to the university and this is shown in her everyday work. She is a great advocate for the campus community and is always thinking of different ways she can showcase all that UW-Stout has to offer, whether that is thinking of creative ways to advertise positions or sharing Stout Proud moments from campus through her personal and professional networks. She is Stout Proud in so many ways and is a vital resource for searches on campus at all stages of the search and screen process.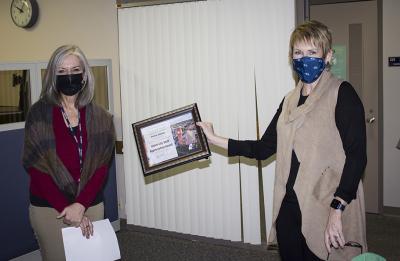 "Doreen has some of the best customer service around. Doreen goes above and beyond to assist both internal and external customers. She takes the time to listen to individuals to understand their questions/needs and ensures that she provides the complete answer to their question/concerns. If she does not know the answer, she works to find the answer. She is willing to come in early and stay late to complete things to ensure that customer needs are met.
"Doreen recently has led a recruitment team with an inclusive excellence initiative in updating the HR website to provide more resources to searches on campus. She also brought in a guest speaker to discuss inclusive excellence and how the campus can enhance the search and screen process further. She has had to coordinate and change plans through COVID-19 and has done so calmly and professionally. Doreen has a positive attitude, and she brings positive energy and thoughtfulness to everything she does."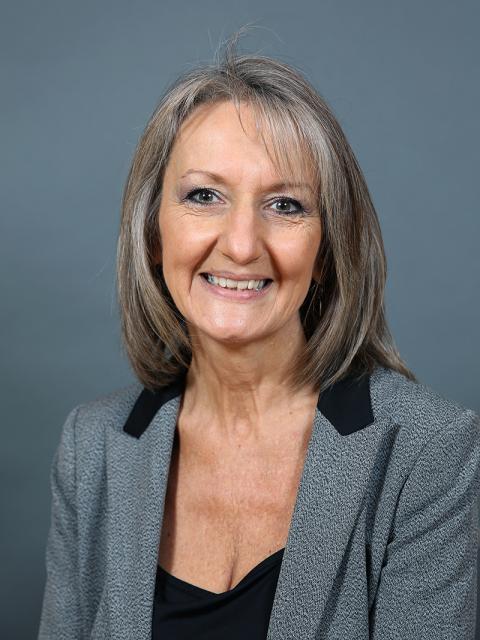 Johnson expressed appreciation for the honor. "I am extremely humbled by the nomination and truly grateful to be a part of the #StoutProud family," she said. "Our campus community is filled with passionate, outstanding professionals, and I am fortunate to work with them every day."Each winner receives a certificate of recognition, a UW-Stout travel mug and a UW-Stout blanket.
Students, faculty and staff may nominate university staff members who demonstrate a commitment to excellence and the university community at the University Staff Employee Appreciation Award nomination form.
The award, in its 15th year, was established by the Chancellor's Office and is co-sponsored by the University Staff Senate.