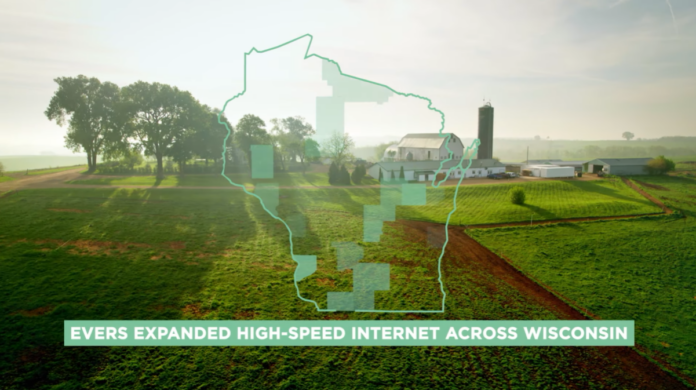 Evers has launched two new TV ads that tout his efforts to expand high-speed internet access across the state.
The ads are part of a previously announced $3.5 million buy that runs through the Aug. 9 primary. They are the 10th and 11th ads he's run so far in his reelection bid.
Both ads say Evers has expanded high-speed internet to more than 300,000 homes and businesses. In one, the guv says he wants to double that in the next four years.
"Small businesses and families in rural communities need access to high-speed internet to keep up with the world," Evers says in one ad. "It's the right thing to do for our economy, and it's the right thing to do for our quality of life."
The second ad features a man identified as Scott, from Dodgeville. He talks about the role high-speed internet plays on his family farm and says there's now a fiber line in Dodgeville thanks to Evers' efforts.
He says there are opportunities in rural America that would go missed without access to the things that can grow businesses.
"Tony Evers is doing the right thing for Wisconsin," he says to close the ad.
See the ads:
https://youtu.be/xgW_J-u8B-8
https://youtu.be/BYz8sa9A83E