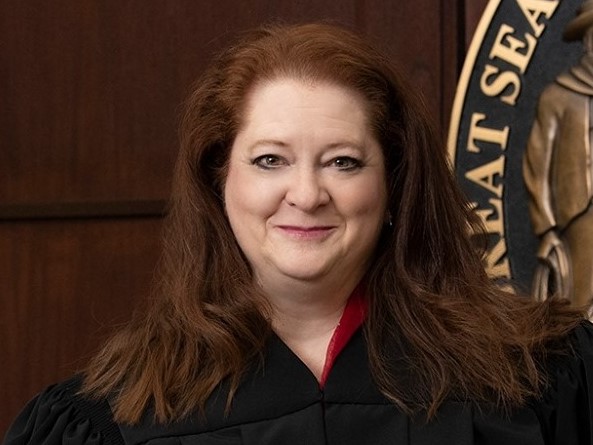 Waukesha County Judge Maria Lazar on Tuesday knocked off Lori Kornblum for a spot on the 2nd District Court of Appeals.
With all precincts reporting, Lazar had 158,290 votes, or 54.55 percent, while Kornblum had 131,863 votes, or 45.45 percent.
Dem Gov. Tony Evers appointed Kornblum to the Waukesha-based court to replace Paul Reilly, who resigned his seat six months before his term ended.
Lazar and independent groups that backed her sought to make Kornblum's connection to Evers and Milwaukee County DA John Chisholm a central part of her efforts against the incumbent in the solidly Republican district.
Lazar, for example, ran a spot calling Kornblum Evers' "handpicked candidate who worked for DA John Chisholm." Chisholm has been under fire for the bail his office set in a separate case for a man accused of plowing his SUV through a Christmas parade in that city.
In a statement, Lazar thanked voters, her supporters and her campaign team.
"I am incredibly grateful for the support of our community," she said. "I look forward to serving the people on the Court of Appeals."
It was the second straight year that an Evers appointee to the 2nd District Court of Appeals lost to a challenger. Then-Judge Jeffrey Davis lost in April 2021 to Shelley Grogan, who took 55.8 percent of the vote.
Kornblum outraised Lazar significantly. That was thanks, in part, to personal money that she put into the race.
Between Jan. 1 and the close of the pre-election reporting period March 21, Kornblum had outraised Lazar $432,522 to $121,912.
That haul included $336,112 that Kornblum had given her campaign through the close of the pre-election period. Meanwhile, Lazar gave her campaign $14,698.
Independent groups helped close the financial gap. Fair Courts America spent $250,000 on a TV ad backing Lazar, while the Wisconsin Reform Fund dropped a six-figure buy as well.
Kornblum ran a spot knocking Lazar for or sentencing a convicted rapist to 11 months in jail instead of prosecutors' recommended seven years in prison.
Kornblum said in a statement she called to congratulate Lazar and will serve through the end of her term on July 31.
"I respect the will of the voters and their decision," she said. "My commitment to courts that are fair has not changed. My appreciation for the power of the judiciary stands."