GREENLEAF, Wis. – Today, Wisconsin Dairy Alliance (WDA) and the Venture Dairy Cooperative (VDC) announced their endorsement of Eric Toney for Wisconsin's Attorney General at a member's dairy farm – Brickstead Dairy Farm.

Fond du Lac County District Attorney and law enforcement's choice for Attorney General, Eric Toney, released the following statement:
"Wisconsin dairy farmers deserve our support as they are the backbone of our state's economy. As Attorney General, I know I can play a key role in improving the business climate for farmers and I promise to enforce the rule of law to allow our dairy industry to thrive throughout Wisconsin."
Cindy Leitner, President of Wisconsin Dairy Alliance, said:
"Wisconsin, and its farmers are in need of new leadership at the Wisconsin Department of Justice. We need an Attorney General who follows the law and does not use his position to pursue his anti-agriculture agenda. We need an Attorney General who is interested in applying laws fairly, working with farmers when improvements are needed, not seeking a headline and retribution.
"It's clear Eric cares about farmers. He's demonstrated that he understands the importance of the dairy industry and is willing to take time to actually understand what farmers do," continued Leitner.
Kim Bremmer, Executive Director of Venture Dairy Cooperative said:
"The Attorney General is one of the most important races for farmers. We need someone in that position to rein in state agencies and require that they comply with the law, just as farmers are expected to comply. Josh Kaul has sided with anti-agricultural activists time and time again. We need an Attorney General who isn't just interested in putting farmers in a headline for political gain and one that will work with farmers, and not against them."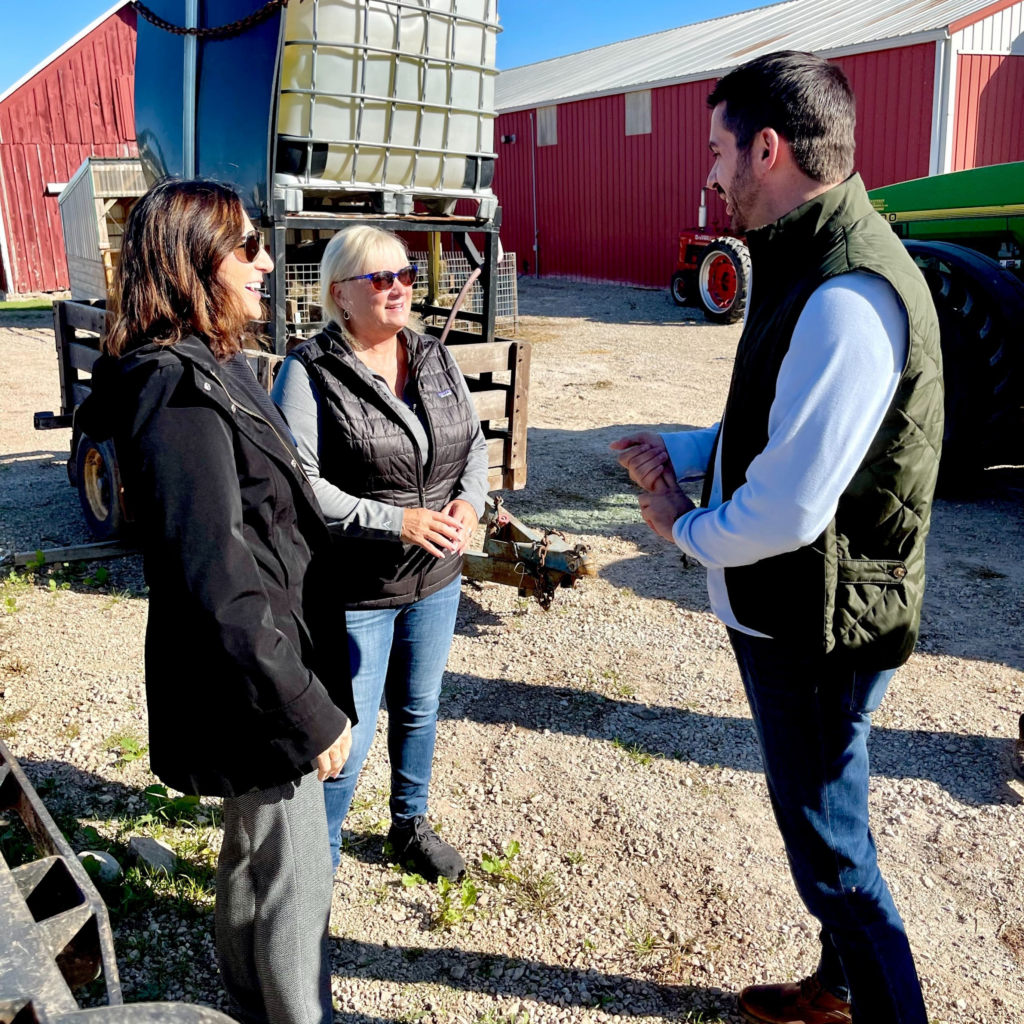 District Attorney Eric Toney is endorsed by over 100 Sheriffs, District Attorneys, and Police Chiefs, and has been unanimously endorsed by the Wisconsin Fraternal Order of Police State Lodge, the Milwaukee Police Association, the Kenosha Professional Police Association, the Racine Police Association, the Racine Deputy Sheriffs' Association, and the Milwaukee Police Supervisors Organization.
To learn more about why Eric Toney is running for Attorney General, along with his background and vision for Wisconsin, click here.