March 29, 2022 – The University of Wisconsin-River Falls will receive $260,215 in support from the Freshwater Collaborative of Wisconsin this year to enhance its water-related academic programs.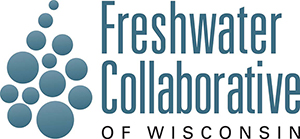 The funding is part of a statewide initiative, backed by the Wisconsin State Legislature and Gov. Tony Evers, to tackle 10 grand water challenges and support curriculum development, undergraduate research opportunities, career development, and field training experiences for students interested in studying water-related fields at the 13 UW schools.
Funding included support for the following projects at UW-River Falls:
Two new water-focused courses: microbial ecology course and a transdisciplinary water-centric course
Three new water-centered courses in collaboration with other universities
Three new student experiences to provide high impact training for youth and undergraduates
Support and expansion of the work of the UWRF Ecological Restoration Institute which provides trainings and certifications and hands-on experiences
Collaborative planning for water research at the Mann Valley Farm, a campus laboratory farm.
Geology and soil science Professor Holly Dolliver, chair of the Plant and Earth Science Department, said UWRF is a leader in freshwater education and research and actively sought project funding.
"These projects will provide great opportunities for students and faculty," Dolliver said. "It's an exciting time for freshwater science in the UW System and especially for UW-River Falls."
A diverse group of faculty across campus will participate in projects funded through FCW.
Jill Coleman Wasik, associate professor of environmental science and campus FCW Steering Committee member, agreed.
"I think we have some great projects, and they are coming from areas outside of departments like Plant and Science and in the agricultural and environmental engineering areas where we have some real depth in our scientific water expertise," she noted. "We have faculty across campus who stepped up with ideas to share their water expertise, too. This is a chance to work across our institution and UW System to create exciting, real-world opportunities for students to study water no matter their disciplinary background."
"Water is an umbrella topic," Wasik added. "Water is a spiritual topic, a health topic, a scientific topic, a recreational topic and a connection to the community. Water touches everyone on a personal level, and many people already understand that. We also want to bring that water-awareness to the forefront for students so they better understand how water intersects with what they are studying and its role in their future professions."
David Travis, UWRF provost and vice chancellor for Academic Affairs, said he was pleased UWRF was involved with FCW.
"I am very proud of our faculty for stepping up to demonstrate that UWRF is not only a leader in Northwest Wisconsin in freshwater research but is recognized statewide for this expertise," Travis said. "The funding supports many new opportunities for our students to get involved in freshwater research while collaborating with students and faculty at other UW System schools to share our freshwater resources."
"This funding allows us to highlight the amazing natural freshwater resources that exist in this part of the state including right on our campus," he added. "Not only will this benefit UWRF students, but it will also allow students from other campuses and around the region to come here and learn about the virtues of freshwater and how to preserve this valuable resource."
Overall, the Freshwater Collaborative of Wisconsin will support 42 grants to further develop UW System-wide water science programs, internships and research opportunities. High school and undergraduates will have opportunities to participate in hands-on field and research experiences with faculty throughout the state, allowing them to develop a diverse range of skills.
The collaborative is also partnering with industry, nonprofits and community organizations to increase career development opportunities for students. Grant descriptions are available at freshwater.wisconsin.edu.
"Water is one of the fastest-growing sectors of our economy," said Marissa Jablonski, executive director for the Freshwater Collaborative of Wisconsin. "With these funds, the 13 UW universities can expand training opportunities for students and prepare them to meet the needs of Wisconsin's workforce and address our state's biggest water challenges."
Wisconsin has abundant water resources, however, factors such as invasive species, pollution and climate change could significantly impact water safety and economic growth. The state of Wisconsin and the Freshwater Collaborative have identified 10 grand water challenges facing the state and are currently focusing research efforts on the top two: agricultural water management and water quality safety/emerging contaminants.
Startup funding for the Freshwater Collaborative was provided in 2019 by the Wisconsin Economic Development Corporation and the UW System. In July 2021, the Wisconsin State Legislature and Gov. Evers approved $5 million in the current biennial budget to expand the collaboration's ability to train water professionals and establish Wisconsin as a leader in water-related science and economic growth.
For more information on the FCW, contact Heidi Jeter at [email protected] or 414-251-7445.
About UW-River Falls
Founded in 1874, UWRF is one of 13 comprehensive universities in the prestigious University of Wisconsin System. We're a leader in exemplary teaching, undergraduate research and sustainability. Our mission is to help prepare students to be productive, creative, ethical, engaged citizens and leaders with an informed global perspective.
About the Freshwater Collaborative
The Freshwater Collaborative of Wisconsin is a partnership of Wisconsin's 13 public universities, connecting with industry partners, local communities, policymakers and advocacy groups. Its mission is to establish Wisconsin as a world leader in freshwater science, technology, entrepreneurship and economic growth. The Freshwater Collaborative of Wisconsin is training the next generation of scientists to solve global water resource problems through academic programs, collaborative research and career development across the UW System. Learn more at freshwater.wisconsin.edu.