River Falls, Wis. – David Ruhland, North Dakota State University director of the Agriculture Budget Office, has been named the vice chancellor for finance and administration at the University of Wisconsin-River Falls.
Ruhland's first day on campus will be Monday, Aug. 15.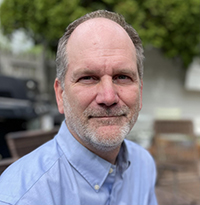 "I am looking forward to working with Dave," said Chancellor Maria Gallo. "He will provide strong leadership and innovative ideas as we develop a sustainable financial model to serve our mission and support the university's vision and strategic direction."
As the chief financial officer for NDSU Agriculture, Ruhland worked with an annual budget of $100 million and more than 800 full-time staff. He held the director position for nearly 12 years and was the assistant director for more than three years.
Prior to working at NDSU, Ruhland had an 11-year career in accounting and regulatory affairs at Frontier Communications in Burnsville, Minn.
"I am honored and thrilled to be given the opportunity to join UWRF," Ruhland said. "I was thoroughly impressed with the people, campus and community during my visit to River Falls. I look forward to joining the team."
Ruhland has an MBA from the University of Minnesota's Carlson School of Management and a Bachelor of Arts degree from Saint John's University in Collegeville, Minn.