PRAIRIE DU CHIEN, WI – The latest stops on Derrick Van Orden's 19 county tour of Wisconsin's 3rd District were Juneau and Adams Counties on Friday.
Stop 1 was Wisconsin River Meats in Mauston with Rep. Tony Kurtz where Derrick got to hear about the
owners' never quit mentality after recovering from a fire. From there, he swung by Grand Marsh and the
Wooden Nickel for lunch and a conversation with voters. From there, Derrick got to check out some high tech farms at Rosedale Genetics and New Chester Dairy. After discussing the agricultural challenges the family farmers are facing, Derrick headed over to GMJ Automotive to discuss additional challenges our small businesses are facing. From there he joined Rep. Scott Krug and the Adams County Republican Party at the Adams-Friendship Trunk or Treat. To close out the day, Derrick joined the Juneau County Republican Party for a GOTV event.
With just 10 days to go before Election Day, Wisconsinites know that our futures are on the ballot in November.
The next stop on the 19 County Tour? Jackson and Trempeleau Counties!
Checking out Wisconsin River Meats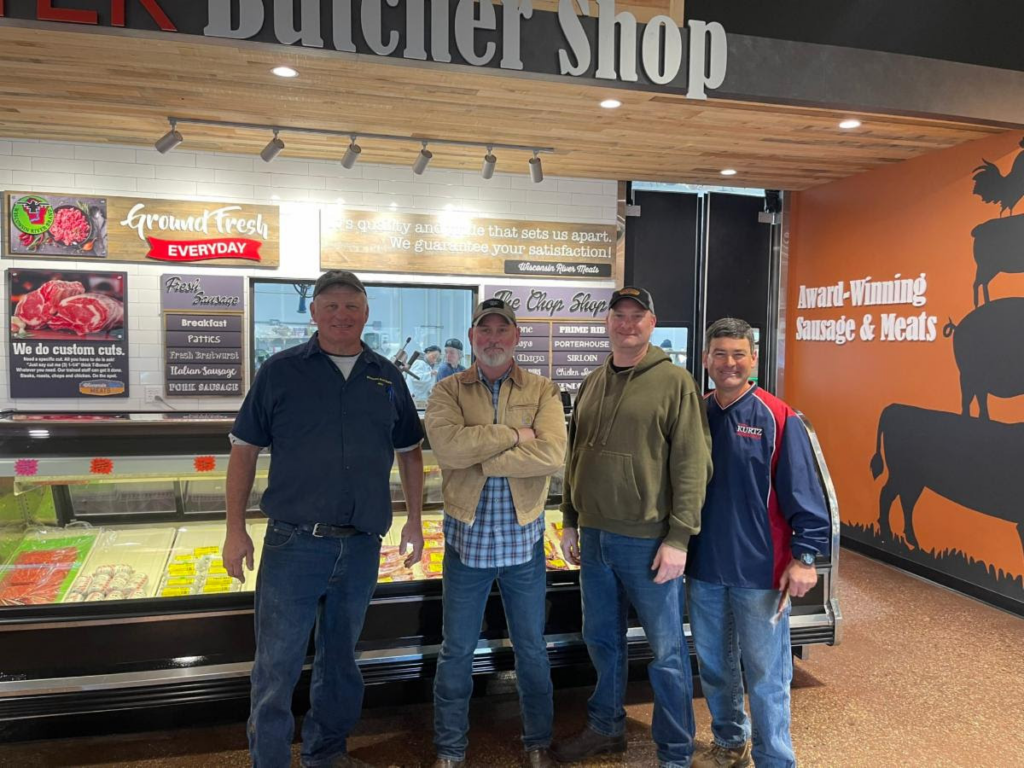 Lunch and Discussion at the Wooden Nickel
Talking Dairy at Rosedale Genetics and New Chester Dairy
Stop by GMJ Automotive
Adams-Friendship Trunk or Treat
GOTV Rally at the Reel Inn