BURLINGTON, Wis. (June 28, 2022) – On a recent sunny day featuring 75-degree weather, Scherrer Construction Co., Inc.'s nonprofit organization, Scherrer Cares, held its eighth annual Scherrer Cares Golf Outing with great success at Evergreen Golf Club in Elkhorn, Wisconsin.
This year's event had more than 200 participants and raised over $150,000 for local organizations, including the Scherrer Cares Buddy Bench initiative. Buddy Benches provide school-age students a safe space to spread kindness and build friendships. Scherrer Cares created its anti-bullying Buddy Bench initiative in 2014 to give back to the communities Scherrer Construction serves. Today, over 100 Buddy Benches have been donated to Wisconsin parks and schools thanks to the Scherrer Cares initiative.
This year, Scherrer Cares will also support additional community organizations, including Back the Badge, which supports law enforcement, Fishing for Good, an organization that uses fishing to give back and show gratitude for veterans, and several school-related programs.
"When amazing sponsors, generous participants and great weather all combine, we know the golf outing will be an incredible event, and this year was no exception," said Jim Scherrer, president and CEO of Scherrer Construction. "We are so grateful to have the opportunity to support local organizations and the Buddy Bench program through the proceeds from this event to positively impact our community."
Participants in the golf outing were greeted by beautiful weather and a plethora of fundraising opportunities that included traditional silent auction items and live auction packages, including a weeklong stay in Aruba and a 50/50 raffle. Less traditional efforts included air gun machines at select holes to give golfers an advantage and a ball drop giveaway.
Both the winner of the ball drop giveaway and the winner of the 50/50 raffle donated part of their proceeds back to Scherrer Cares.
Community support from more than 60 generous organizations made this event possible. Co-event sponsor Lee Mechanical returned for the second year in a row and was joined by other top sponsors, including BP Tec, Inc., NEXT Electric, Ackman Glass and the nonprofit organization Enchanted Backpack.
To learn more about Scherrer Cares, visit scherrerconstruction.com/scherrer-cares.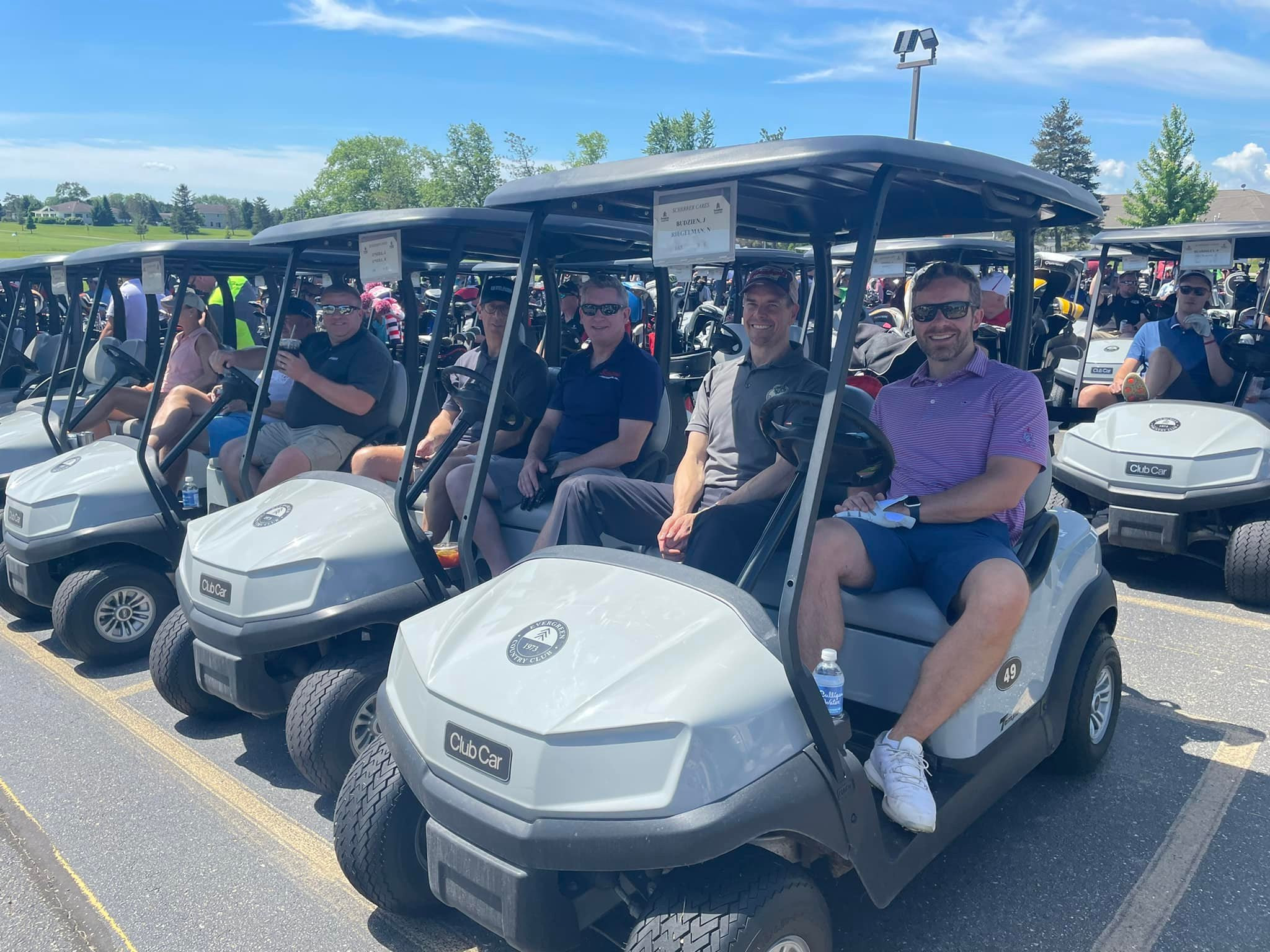 Eighth annual Scherrer Construction Golf Outing. Photo courtesy of Scherrer Construction.