[Fond du Lac, WI…]  An illegal push poll sent to Wisconsin voters through text messaging is the latest in a 'gutter' campaign conducted by a candidate for attorney general and his supporters.
This comes on the heels of Adam Jarchow and his supporters falsely accusing District Attorney Toney of be willing to join the off the rails John Doe probe into Governor Scott Walker.
Jarchow was recently hammered by sheriffs throughout Wisconsin for a "gutter campaign" saying Jarchow's lies would make him "unfit" to be a police officer in Wisconsin since announcing his campaign for attorney general last year. Now Jarchow is the beneficiary of an illegal push poll that falsely stated Fond du Lac County District Attorney Eric Toney prosecuted Kyle Rittenhouse.
"This reeks of desperation. Adam Jarchow should be embarrassed at his campaign and the actions of these supporters or whoever is behind this push poll.  Falsely using Kyle Rittenhouse in their lies is an illegal smear campaign that crosses a line." said District Attorney Eric Toney.   "Sadly, this has become normal with the Jarchow campaign and his supporters.  They've engaged in a smear campaign from the moment he got into the race to distract from his lack of prosecution experience, calling cops bozos, and acknowledging he knows virtually nothing about urban policing.  We don't have time for on the job training during historic violence and drug deaths in our streets."
Jarchow's campaign and his supporters have launched a series of attacks and false claims since he announced his campaign for attorney general.  Jarchow or his supporters failed to include a legally required disclaimer on on flyers they slipped under hotel room doors at the RPW Convention, where Jarchow lost the endorsement vote in a landslide to Toney by a 54% to 27% margin.
https://www.wisconsinrightnow.com/2022/05/20/sheriffs-slam-jarchow/
The Toney campaign said they hope there's an investigation and if there's a violation the people are held accountable.
Brad Courtney, former Scott Walker Advisor and RPW Chairman said Adam Jarchow needs to "stop the lies and misleading negative attacks and focus on why he would be the best candidate to beat Josh Kaul." Courtney continued "District Attorney Toney has the frontline prosecution experience needed to defeat Josh Kaul, manage our Department of Justice, and keep our communities safe. This election isn't about who you like, it's about who can do the job and that is Eric Toney, which is why he's law enforcement's choice for our 'top cop' and my choice to be our attorney general."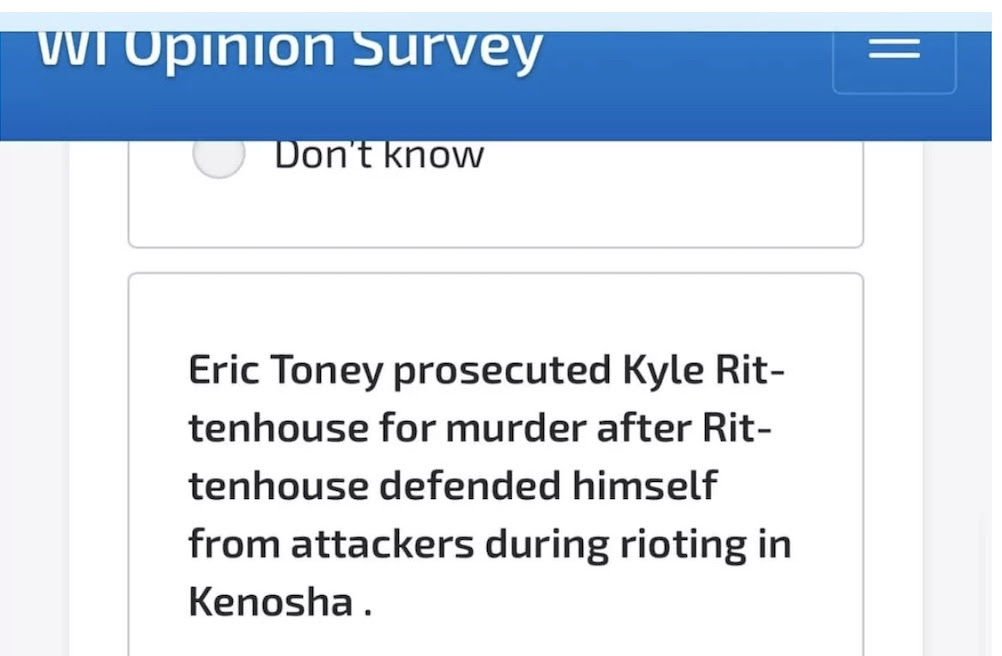 Wisconsin Statute 12.05 is explicitly states:
False representations affecting elections.  No person may knowingly make or publish, or cause to be made or published, a false representation pertaining to a candidate or referendum which is intended or tends to affect voting at an election.
12.60(1)(b) states:
Whoever violates s. 12.05 may be fined not more than $1,000, or imprisoned not more than 6 months or both.
According to the Wisconsin bar, 12.5 has been enforced recently including:
https://www.wisbar.org/NewsPublications/WisconsinLawyer/Pages/Article.aspx?Volume=85&Issue=5&ArticleID=2427#bio